Every year pet owners try their hardest to give their furry friends the best care. For many people that includes adding CBD oil to their pet's daily routine. Maybe you are a pet owner who has considered trying CBD, but you aren't sure where to start. If that sounds like you, read on!
There are a ton of different CBD oil options for pets on the market these days, but not all of them are of equal quality. If you are looking for a simple place to start shopping for reliable CBD oils for pets, one of the best places to look is at third-party lab test results. 
Third-party lab tests give you a closer look at exactly what is in the CBD product you are purchasing. From solvent and pesticide tests to all rare cannabinoids present and at what level, you can see exactly what is in the product you are purchasing. 
If you are looking to add CBD oil to your pet's routine, check out these top third-party lab tested CBD oils made for pets:
Top 3 Third-Party Lab Tested CBD Oils for Pets of 2022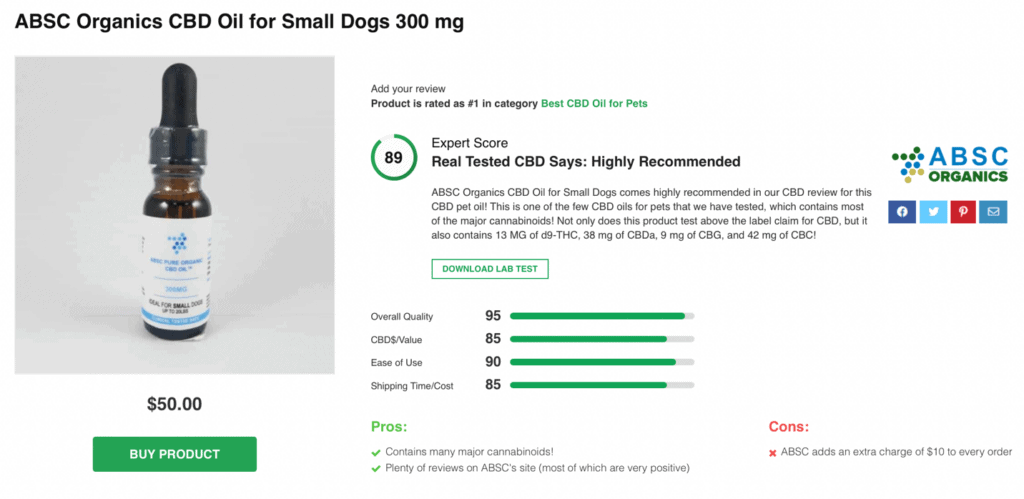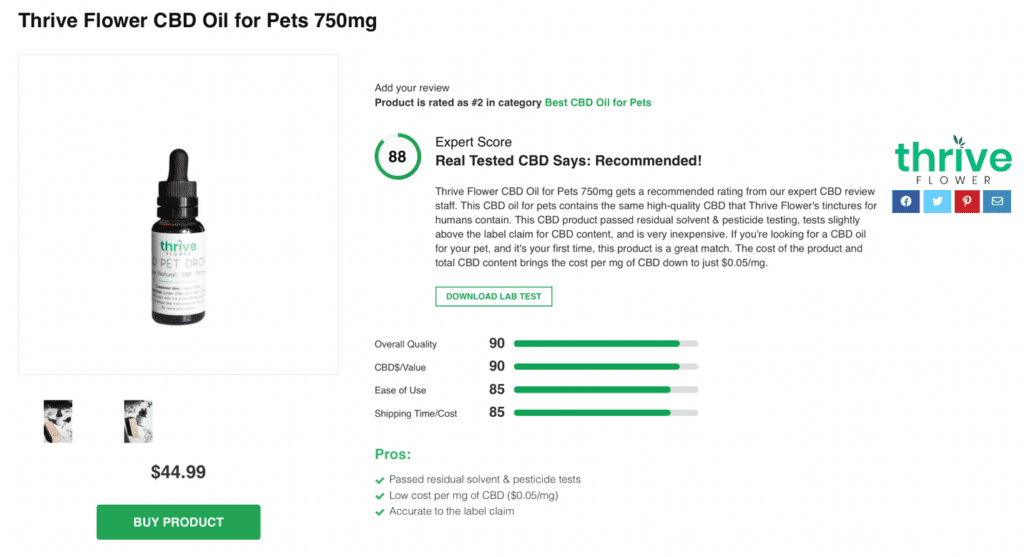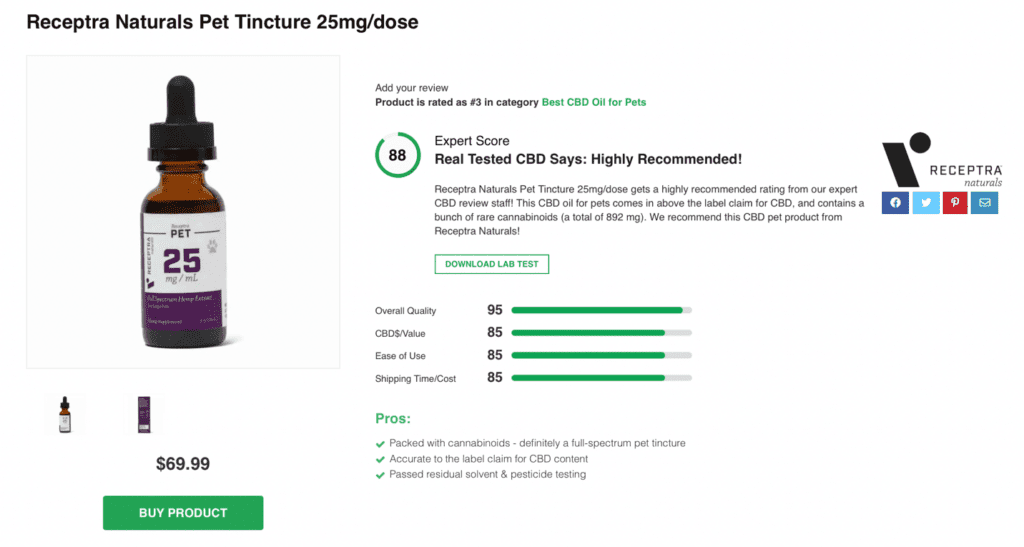 Why Do People Give Their Pets CBD Oil?
Many people turn to CBD for a variety of reasons, and many people give CBD to their pets for similar reasons. Some of the most popular reasons people give CBD to their pets include:
4 – cancer symptoms
5 – seizures
It is thought that CBD works with the endocannabinoid system, which all animals including vertebrates and invertebrates have been found to have. The primary function of the endocannabinoid system, or ECS, is to maintain balance or homeostasis. For animals and humans alike, CBD can interact with receptors in the ECS, which could be the reason for all its potentially therapeutic benefits.
As with any product used for wellness, it is always best to find the most reliable sources. That can be made easy with third-party lab test results. This way you can ensure you are getting all the possible benefits of CBD for you or your pet.
Turn to Real Tested CBD for the most reliable and unbiased third-party lab test results and
Most Recent Tested products
Casper's Oil Original 400 Pets
$39.99
Casper's Oil Original 400 People
$39.99
Casper's Oil Original 1000 Pets
$79.99
Recent Posts
Blog Categories