CBD has become a staple in health and wellness. Many people turn to CBD to find relief from pain or inflammation. One of the most effective forms of CBD for combatting inflammation and pain are CBD topicals.
As with anything applied to the skin, it is always best to be sure of the quality of your product of choice. Similar to other topicals, a CBD topical is applied to the surface of the skin and typically does not reach the bloodstream. However, they are perfect for a targeted application.
CBD topicals are a great choice for those looking to fight pain because of their ability to be applied directly to a problem area. If you are someone who suffers from chronic pain and need something to specifically target your problem area, consider a CBD topical!
Always Rely on Third-Party Lab Tested Topicals
One of the easiest ways to make sure you are purchasing a high-quality CBD product is to check on third party lab test results. This gives you a closer look at what exactly is in the topical you plan to apply to your skin.
Third-party lab test results provide insight on what cannabinoids are present and at what level, while giving you a look at pass/fail on solvent and pesticide tests. Choosing products that are backed by third-party lab test results will take the guesswork out of your CBD topical purchase.
Ready to start shopping for the best third-party lab tested CBD topicals of 2022? Check out the shortlist below!
Top 3 Third-Party Lab Tested CBD Topicals of 2022
Butler Hemp Co Freeze Rapid CBD Relief Roll-On – First up we have Butler Hemp Co.'s Freeze Rapid Relief CBD Roll-On with a highly recommended review from the experts at Real Tested CBD. This CBD topical tests spot on to the label claim and comes in a super easy to use form with the roll-on applicator.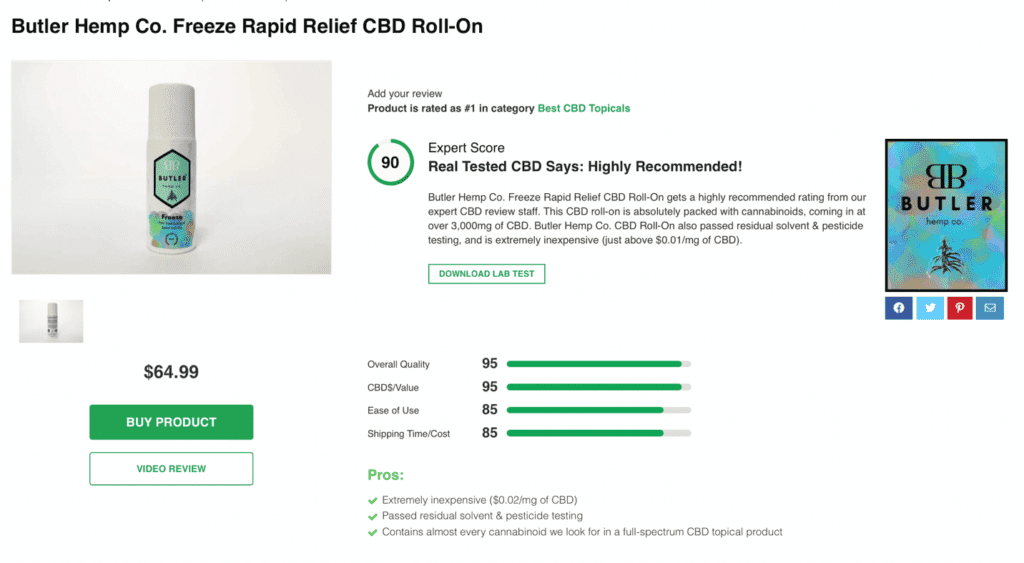 SunMed CBD Full-Spectrum Topical Cream – Next, we have SunMed CBD's Full-Spectrum CBD Topical Cream with another highly recommended review. This topical is truly full spectrum and packed with the rare cannabinoids we like to see!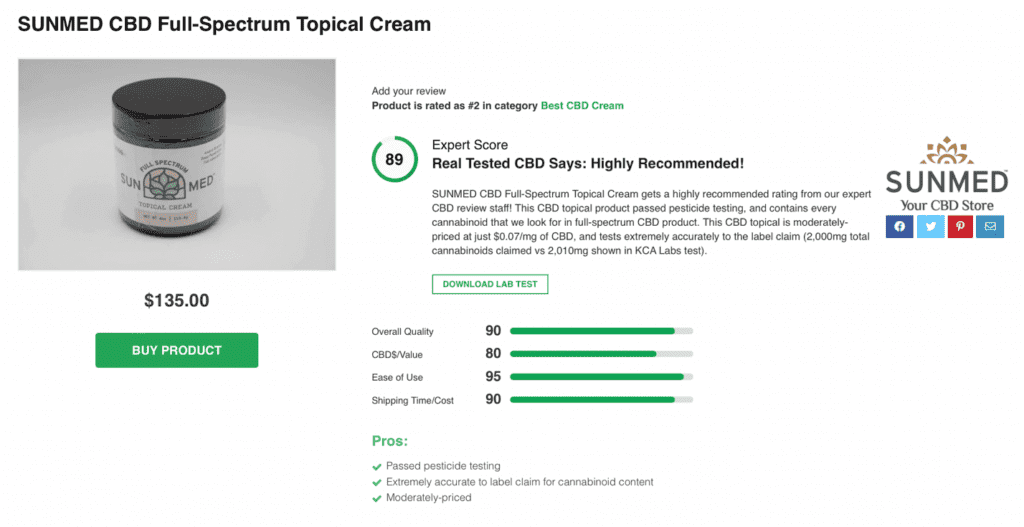 Elixinol CBD Sports Gel – Last up we have Elixinol's CBD Sports Gel with yet another highly recommended review from the experts at Real Tested CBD. This CBD topical is loaded with rare cannabinoids but is free of THC.
Check Out More Of The Best CBD Products Of 2022!
You can find more lists of the best CBD products of 2022 on RealTestedCBD.com. The third-party lab results on our site can help you find out what exactly is in your CBD. After all, we are here to help you make informed CBD purchases. Whether you're an athlete looking to use CBD as a recovery tool or someone who's simply looking for relief, Real Tested CBD can help you find trustworthy, high-quality CBD topicals!
Most Recent Tested products
Cannacea Tagrid's 100 Full-Spectrum Hemp Oil
$77.50
Cannacea Activated 40 Full-Spectrum Hemp Oil
$38.50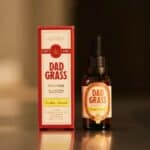 Dad Grass Goodtime Formula + CBG Tincture
$55.25
Recent Posts
Blog Categories