its range of potentially therapeutic properties to be beneficial. For some, there may still be questions before trying CBD.
One of the main questions people may have is, "does THC automatically come with CBD?" And the answer is no! You can try CBD without the worry of THC. Read on to learn more about THC-free CBD and how to best shop for high-quality THC-free CBD.
How To Shop for THC-Free CBD
If you are someone who has considered CBD but shied away due to the presence of THC, you are in luck! There are plenty of CBD isolate products on the market these days that are completely THC free. One of the most popular CBD isolate products is a THC-free CBD oil, or a CBD isolate oil. 
CBD isolates are crafted to contain only CBD. All other rare cannabinoids, flavonoids and terpenes have been removed, leaving only pure CBD. For anyone with drug testing concerns or fears of THC being psychoactive, an isolate product could be a great choice.
A CBD isolate product should contain only pure CBD, but the best way to ensure that is to rely on third-party lab testing. Independent lab test results give you a deeper look into what exactly is in your product of choice, which in this case should be only CBD. Third-party lab tests also give you a closer look at pass or fail on solvent and pesticide tests, always ensuring you are buying a high-quality product that is reliable and safe.
Ready to try out some THC-free CBD oil? Here are three highly recommended CBD isolate oils from Real Tested CBD:
Top 3 Third-Party Lab Tested CBD Edibles of 2022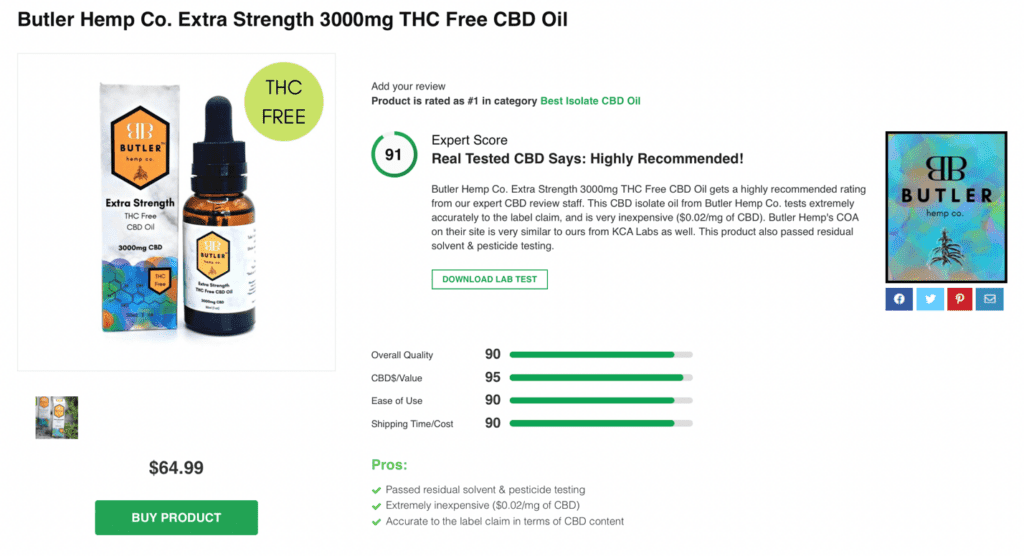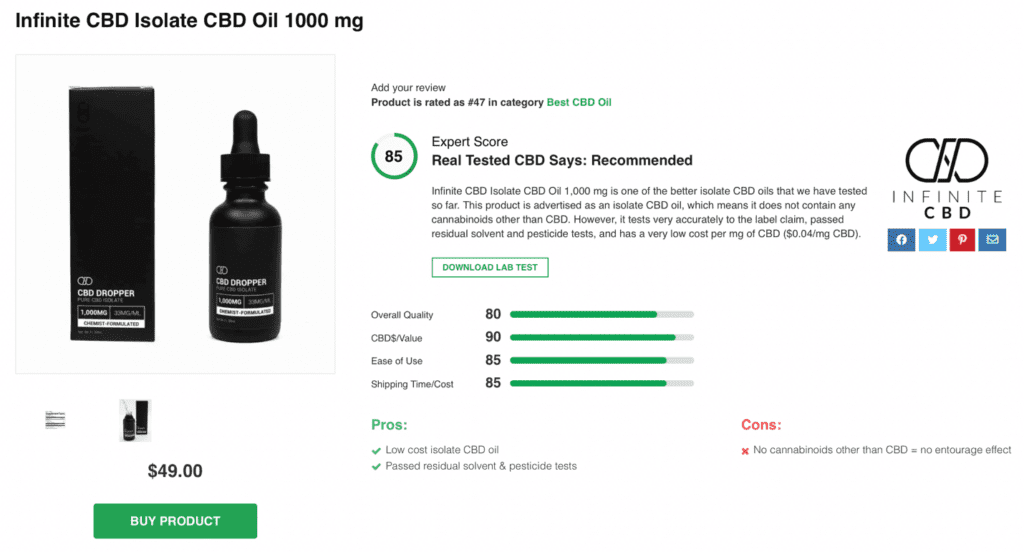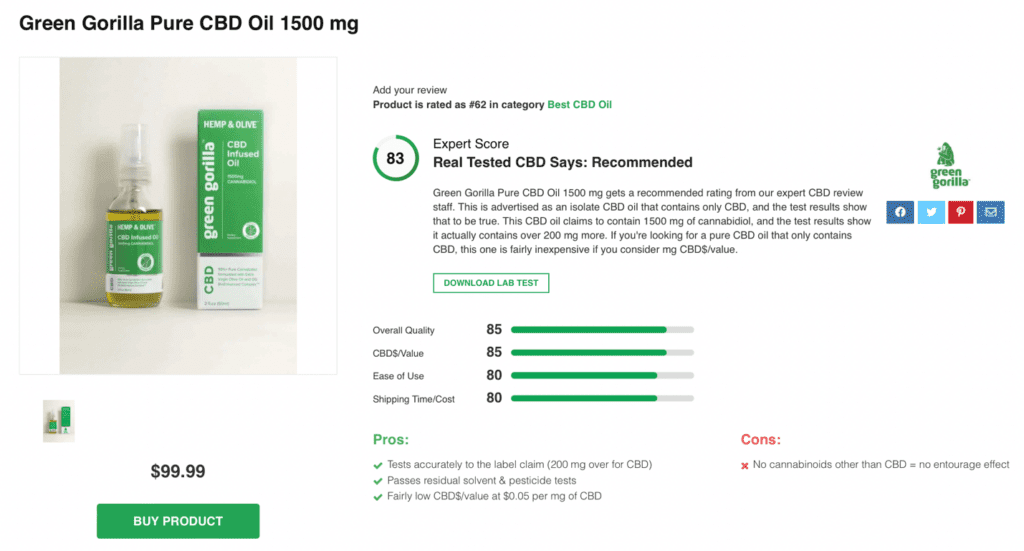 Why Third-Party Lab Testing Matters
No matter what type of CBD product you are shopping for, it is always wise to rely on third-party lab test results. Especially for THC-free products, making sure there is actually zero THC is key to having a good experience.
If you are looking to try any cannabinoid-based product, particularly if you are looking for something THC free, always turn to third-party lab test results and the experts at Real Tested CBD.
Most Recent Tested products
Casper's Oil Original 400 Pets
$39.99
Casper's Oil Original 400 People
$39.99
Casper's Oil Original 1000 Pets
$79.99
Recent Posts
Blog Categories