There are countless options available when it comes to CBD products on the market today. When it comes to finding quality CBD products, fact-checking with third-party lab test results is the best way to ensure a legitimate CBD purchase. Real Tested CBD is a leading name in the world of CBD product reviews and independent lab testing. We provide you with everything you need to know before buying CBD online. Turn to Real Tested CBD and our expert scorecard rating scale to get the best product for individual needs, in just about any form you can think of. Today we bring you Penguin CBD; and we think you might like what you see from our expert product review.
Penguin CBD – Highly Recommended
"Penguins are chill. They are known to keep calm and waddle on. They dive into life, find warmth among friends, take long walks, stand together to face challenges, go the extra mile, and lastly keep their cool under pressure. That's the sort of life we think everybody deserves, regardless of their situation. However, we know it's not that easy. Life can throw a lot at you, and it can take a toll on your physical and mental well-being. That's why we believe in the power of CBD and its ability to bring balance to the human body." – Penguin CBD
Penguin CBD comes from Oregon with hemp grown pesticide-free and put through a CO2 extraction process. They offer a variety of products, of both broad-spectrum and isolate options. Today we are reviewing two of their best CBD oil tinctures, both containing the rare cannabinoids we like to see, but with zero traces of THC as advertised.
This CBD oil is exactly what it claims to be – a great broad-spectrum THC-free oil. Containing 335.35mg of CBD, 8.44mg CBN, 10.40mg CBC, and 8.61mg CBG per package, this product actually tests above its label claim. With flying colors on the pesticide and solvent test, this is one legitimate CBD oil you won't want to miss.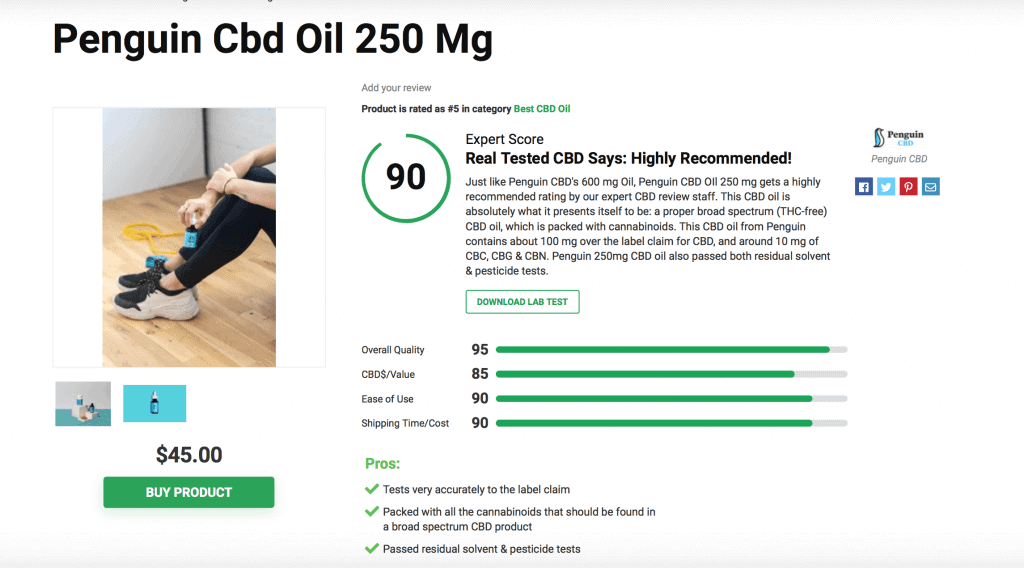 Just like the 250mg Penguin CBD Oil, this 600mg CBD tincture received a highly recommended and 90 on our expert review scorecard. Penguin CBD's 600mg oil tests above label claims with 739.33mg of CBD and all the rare cannabinoids we like to see from a broad spectrum product. Again, there is no THC in this product, making it a great choice for those worried about any intoxicating feelings.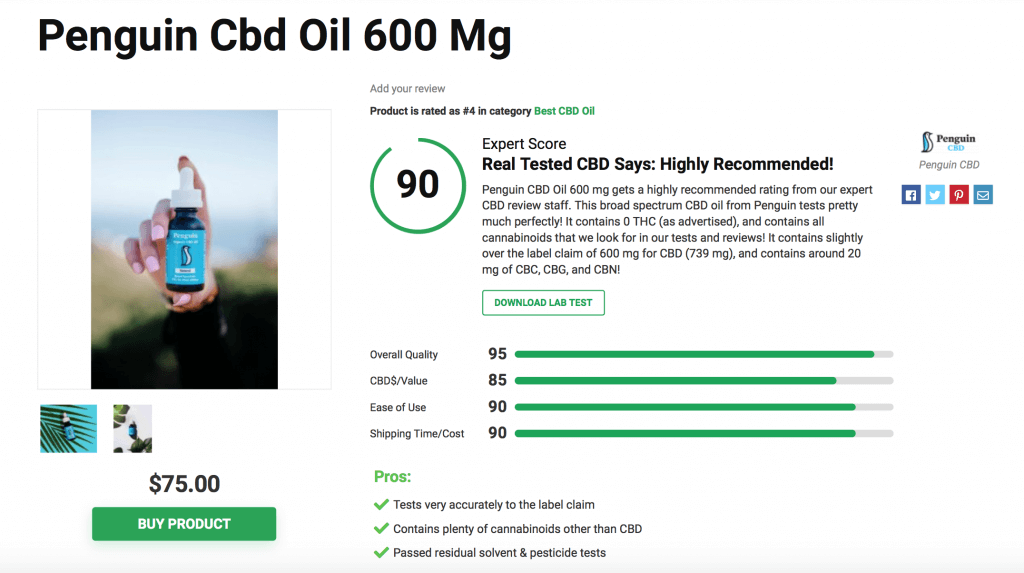 Is Penguin CBD Legit? Real Tested CBD Experts Say Yes.
When it comes to purchasing reliable and legit CBD products online, doing some research can ensure your product is what you want. Real Tested CBD does the hard work for you, providing reliable CBD choices for your every need. We recommend Penguin CBD if you are looking for a dependable CBD oil to try today. Click here to check our other CBD brand comparisons.
Most Recent Tested products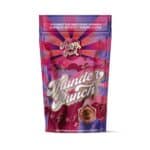 Happy Fruit Hemp HHC Gummies - Thunder Punch
$20.00
Cannacea Tagrid's 100 Full-Spectrum Hemp Oil
$77.50
Cannacea Activated 40 Full-Spectrum Hemp Oil
$38.50
Recent Posts
Blog Categories