CBDFX CALMING BALM SENSITIVE SKIN 150 MG
Expert Score
Real Tested CBD Says: Skip This Product
This product may sound like it was designed for deep, calming benefits, but it is not worth your money. CBDFX designed this topical product for treating problems like joint, muscle and arthritis pain. Unfortunately, this balm contains a pesticide known as coumaphos. Normally, coumaphos is used to kill mites and insects. This fat-soluble product is used on farm animals and domestic animals as a flea and tick treatment. In honey bee colonies, it is used to treat varroa mites. Over the years, this insecticide has become less popular because scientists have learned about its residual toxicity effects. In Australia, individuals are no longer allowed to use this product on pets. In the United States, it is considered an extremely hazardous substance. Real Tested CBD's recommendation is to stay away from this product due to it containing pesticides.
Download Lab Test
Pros:
Free Shipping

Military & first responder discounts
Cons:
Failed Pesticide testing!
| | |
| --- | --- |
| $/CBD: | $0.16 |
| $/THC: | 0 |
| Actual Total d9-THC mg/package: | 0 |
| Actual - Claimed CBD Per Package: | 106.38 |
| Actual Total CBD mg/package: | 256.38 |
| Actual Total CBN mg/package: | 0 |
| Actual Total CBC mg/package: | 0 |
| Actual Total CBG mg/package: | 0 |
| Pass/Fail Pesticide?: | |
| Pass/Fail Solvent?: | |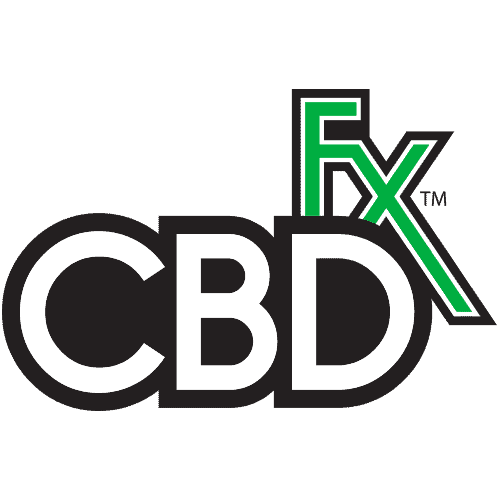 Buy product
From CBDfx:
At CBDfx, we pride ourselves on improving the lives of our customers. Life can be stressful, so the next time you need a much-needed break, treat yourself to a soothing rub with our 150mg CBD Calming Balm.
Loaded with the purest essential oils, this CBD Balm contains the best botanicals that we could get our hands on. Our hemp plants are sourced from our partner hemp farms in the USA, before they end up at our Southern California labs for clean CO2 extraction. This process ensures that all of our CBD oil is free of harsh chemicals, GMO's and heavy metals because we control every step of the process.
CBD isn't the only ingredient we take seriously. The base of this CBD Calming Balm centers around shea butter, a common skincare ingredient – and rightfully so. Shea butter has been shown to provide important moisture and protection, and the shea butter in this balm feels nothing short of silky on your skin.
From there, we could talk about this balm's creamy avocado oil, or its pleasantly floral lavender oil — both offering a heavenly scent that's sure to take your stress levels down a notch. Or its herbaceous tea tree oil, a staple of aromatherapy and a noted way to improve skin health. Finally, the luxurious German Chamomile oil takes this CBD calming balm to the next level. German Chamomile oil is often used throughout the skincare industry as a go-to option for people suffering from inflamed, itchy, irritated, and dry skin. In that sense, this balm can help calm your skin down if it needs a little extra care.
From time to time, we all need to treat ourselves to a product that restores our sense of calm and balance. With CBDfx's CBD Calming Balm, you can take a moment to unwind and unplug from your daily routine.
INGREDIENTS » Sunflower Oil, Jojoba Oil, Shea Butter, Beeswax, Coconut Oil, Avocado Oil, Tocopherol, CBD Rich Hemp Oil (150mg), Lavender Oil, German Chamomile Oil, Tea Tree Oil
Additional information
| | |
| --- | --- |
| Date Completed | 2020-02-06 01:32:09.028364 |
| Product Variation Size oz | 2 |
| Units Per Serving | 1 |
| Unit Description | Container |
| solvents_xylenes | <LOQ |
| solvents_trichloroethene | <LOQ |
| solvents_toluene | <LOQ |
| solvents_solvents_unit | ppm |
| solvents_propane | <LOQ |
| solvents_pentane | <LOQ |
| solvents_n_hexane | <LOQ |
| solvents_methylene_chloride | <LOQ |
| solvents_methanol | <LOQ |
| solvents_isopropanol | <LOQ |
| solvents_heptane | <LOQ |
| Rewards Program | No |
| Total cost | $39.99 |
| Taxes | $0.00 |
| pesticides_spiromesifen | <LOQ |
| pesticides_spirotetramat | <LOQ |
| pesticides_spiroxamine | <LOQ |
| pesticides_tebuconazole | <LOQ |
| pesticides_thiacloprid | <LOQ |
| pesticides_thiamethoxam | <LOQ |
| pesticides_piperonyl_butoxide | <LOQ |
| solvents_ethanol | <LOQ |
| Servings Per Container | 1 |
| solvents_acetone | <LOQ |
| solvents_acetonitrile | <LOQ |
| solvents_benzene | <LOQ |
| solvents_butane | <LOQ |
| Product Testing Analysis | |
| Product Variation size ml | 59.14705912 |
| Shipping cost | $0.00 |
| Pass/Fail Solvent? | Pass |
| Actual - Claimed CBD Per Package | -146.57 |
| Date paid | 12/12/19 |
| Notes | Calming, Muscle, Overnight Recovery, & Shea Butter Citrus Balm Varieties. Also comes in .5 ounce Mini size as well. |
| Discount | Military, First Responders |
| Flat/Volume | Flat |
| Manufacturer product URL | |
| Payment Methods | CC |
| Actual Total CBG mg/package | 0 |
| $/mg Total CBD Actual | $11.66 |
| $/mg THC Actual | 0 |
| Actual Total CBD mg/package | 3.43 |
| Actual Total d9_THC mg/package | 0 |
| Actual Total CBN mg/package | 0 |
| Actual Total CBC mg/package | 0 |
| pesticides_spinosad | <LOQ |
| pesticides_pyridaben | <LOQ |
| solvents_ethyl_ether | <LOQ |
| pesticides_captan | <LOQ |
| pesticides_acetamiprid | <LOQ |
| solvents_chloroform | <LOQ |
| pesticides_spinetoram | <LOQ |
| pesticides_aldicarb | <LOQ |
| pesticides_azoxystrobin | <LOQ |
| solvents_ethylene_oxide | <LOQ |
| Product variation flavor | N/A |
| pesticides_trifloxystrobin | <LOQ |
| solvents_ethyl_acetate | <LOQ |
| price/cbd | $0.27 |
| Price/oz | 19 |
| Product cost | $39.99 |
| Product Order Number | FX-77980007096 |
| Pass/Fail Pesticide? | Pass |
| pesticides_diazinon | <LOQ |
| pesticides_flonicamid | <LOQ |
| pesticides_etofenprox | <LOQ |
| pesticides_paclobutrazol | <LOQ |
| pesticides_daminozide | <LOQ |
| cannabinoids_cbd | 0.4256 |
| cannabinoids_d8_thc | ND |
| pesticides_cypermethrin | <LOQ |
| pesticides_abamectin | <LOQ |
| pesticides_acequinocyl | <LOQ |
| pesticides_coumaphos | 0.162 |
| cannabinoids_cbda | ND |
| pesticides_clofentezine | <LOQ |
| pesticides_chlorfenapyr | <LOQ |
| pesticides_chlordane | <LOQ |
| pesticides_carbofuran | <LOQ |
| pesticides_fludioxonil | <LOQ |
| pesticides_fipronil | <LOQ |
| pesticides_fenpyroximate | <LOQ |
| pesticides_chlorpyrifos | <LOQ |
| cannabinoids_cbdv | ND |
| solvents_1_2_dichloro_ethane | <LOQ |
| cannabinoids_thcv | 0.0976 |
| cannabinoids_cbg | ND |
| pesticides_cyfluthrin | <LOQ |
| Date Received | 2020-01-22 17:23:16.656636 |
| cannabinoids_cbga | ND |
| cannabinoids_cbn | <LOQ |
| cannabinoids_d9_thc | ND |
| pesticides_pentachloronitrobenzene | <LOQ |
| cannabinoids_thca | 0.1007 |
| cannabinoids_cannabinoids_unit | % |
| pesticides_etoxazole | <LOQ |
| pesticides_hexythiazox | <LOQ |
| pesticides_imidacloprid | <LOQ |
| pesticides_prallethrin | <LOQ |
| pesticides_ethoprophos | <LOQ |
| pesticides_dimethomorph | <LOQ |
| pesticides_dimethoate | <LOQ |
| pesticides_carbaryl | <LOQ |
| pesticides_acephate | <LOQ |
| pesticides_dichlorvos | <LOQ |
| pesticides_boscalid | <LOQ |
| pesticides_chlorantraniliprole | <LOQ |
| cannabinoids_cbc | <LOQ |
| pesticides_fenoxycarb | <LOQ |
| pesticides_pyrethrins | <LOQ |
| pesticides_bifenthrin | <LOQ |
| pesticides_propoxur | <LOQ |
| pesticides_propiconazole | <LOQ |
| pesticides_phosmet | <LOQ |
| pesticides_imazalil | <LOQ |
| pesticides_pesticides_unit | ppm |
| pesticides_permethrin | <LOQ |
| pesticides_metalaxyl | <LOQ |
| pesticides_malathion | <LOQ |
| pesticides_oxamyl | <LOQ |
| pesticides_naled | <LOQ |
| pesticides_myclobutanil | <LOQ |
| pesticides_mevinphos | <LOQ |
| pesticides_methomyl | <LOQ |
| pesticides_methiocarb | <LOQ |
| pesticides_parathion_methyl | <LOQ |
| pesticides_bifenazate | <LOQ |
| pesticides_kresoxim_methyl | <LOQ |
| pesticides_fenhexamid | <LOQ |
| Wholesale | Yes |