CBD gummies and edibles are only becoming more popular these days, and it's easy to see why. After all, they are a fun, easy, and discreet way to consume CBD. They also give the consumer better control of their intake, as CBD Gummies have a wide range of dosages. These CBD-infused candies can help alleviate pain, stress, and anxiety, without producing a "high" or intoxicating effect. It's no wonder an increasing amount of people are turning to CBD gummies.
However, this increase in popularity means that the market is becoming more saturated and as a result, distinguishing the best CBD gummies can prove to be difficult. The CBD market is largely unmonitored, and with a seemingly infinite array of choices, it's easy to end up with a product that doesn't meet your standards or needs.
Top 5 Best CBD Gummies of 2022
1. Beyond by SunMed Blue Raspberry Indica Gummies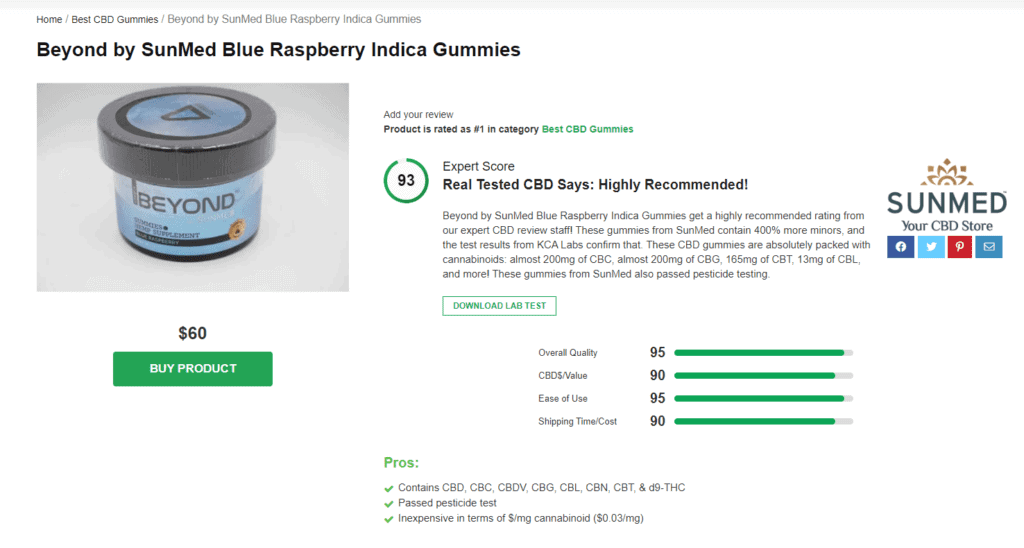 Test results from KCA Labs show that these CBD gummies contain 400% more milligrams of CBD than they advertise, testing at 966mg. Talk about bang for your buck! They are also absolutely packed with cannabinoids: almost 200mg of CBC, almost 200mg of CBG, 165 mg of CBT, 13mg of CBL, and more! Obviously, this product also passed pesticide testing.
2. Beyond by SunMed Sativa Watermelon Gummies 25mg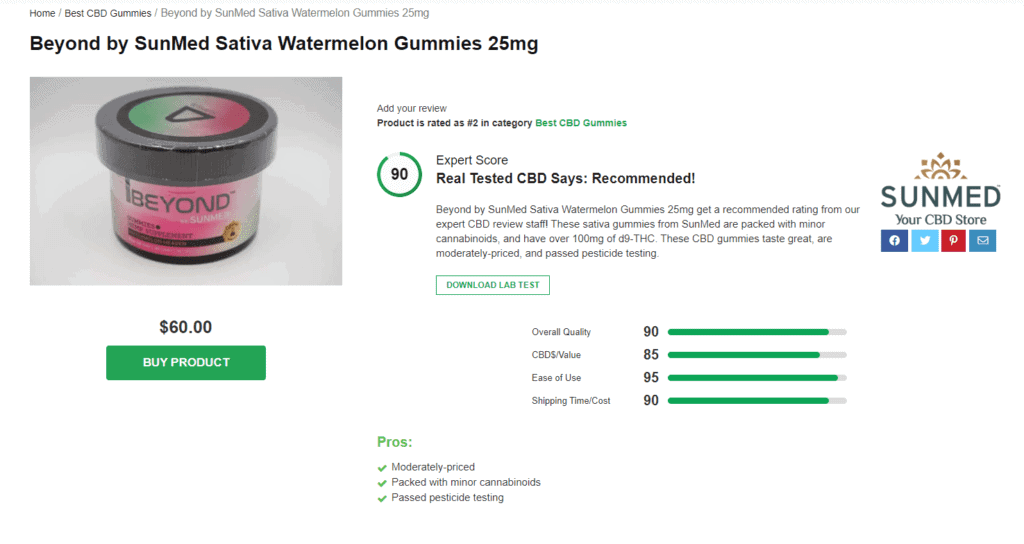 SunMed is cranking out top quality products, with their 25mg Sativa Watermelon Gummies ranking 2nd on our list. These gummies are packed with minor cannabinoids, and have over 100mg of delta-9 THC. They also passed pesticide testing, taste great, and are available at a reasonable price.
To view our complete list of the best CBD gummies, click here!
3. Tribe CBD Full-Spectrum Gummies 900mg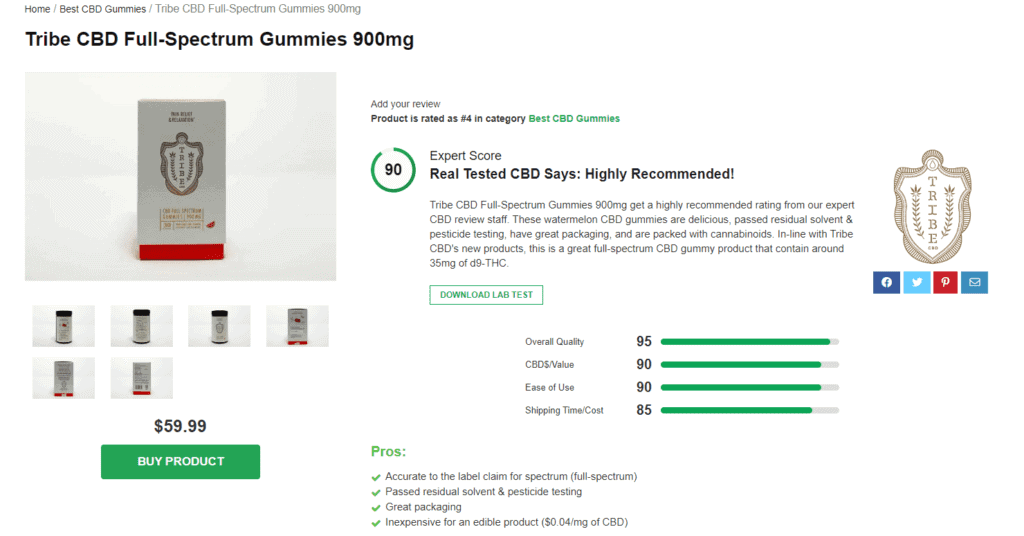 Like the rest of Tribe CBD's new products, this is a reliable full-spectrum CBD gummy product. It contains around 35mg of Delta-9 THC. These watermelon CBD gummies are delicious, passed residual solvent & pesticide testing, have great packaging, and are packed with cannabinoids. They are also quite inexpensive for CBD edibles, at about $0.04/mg of CBD.
4. Green Roads CBD Relax Bears 750mg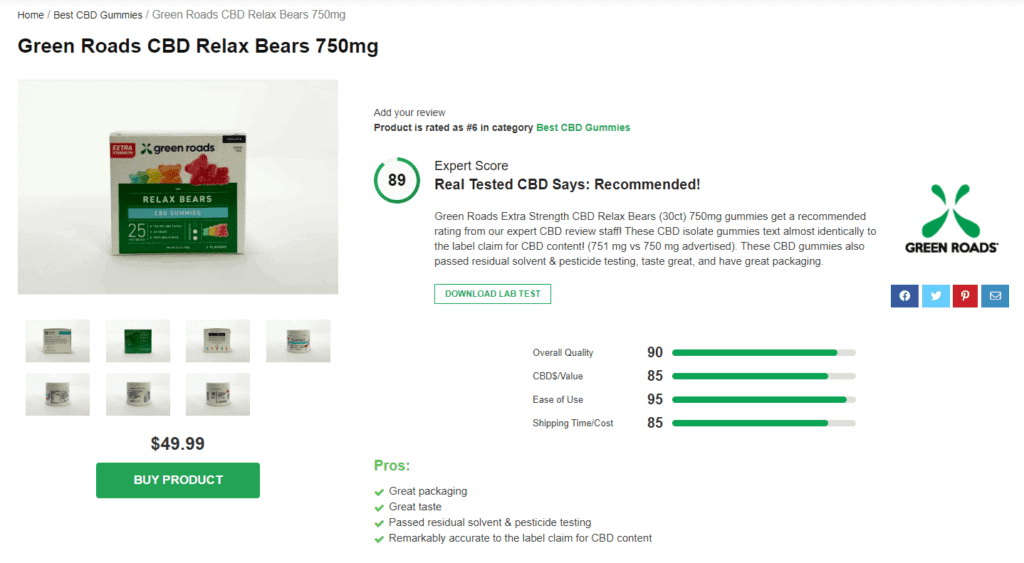 Coming in at number 4 on our list are Green Roads 750mg CBD Relax Bears.These CBD isolate gummies test almost identically to the label claim for CBD content (751 mg vs 750 mg advertised). They also passed residual solvent & pesticide testing, taste great, and have great packaging. At $0.06/mg of CBD, they are reasonably priced.
5. Thrive Flower CBD Vegan Gummy Bears 1750mg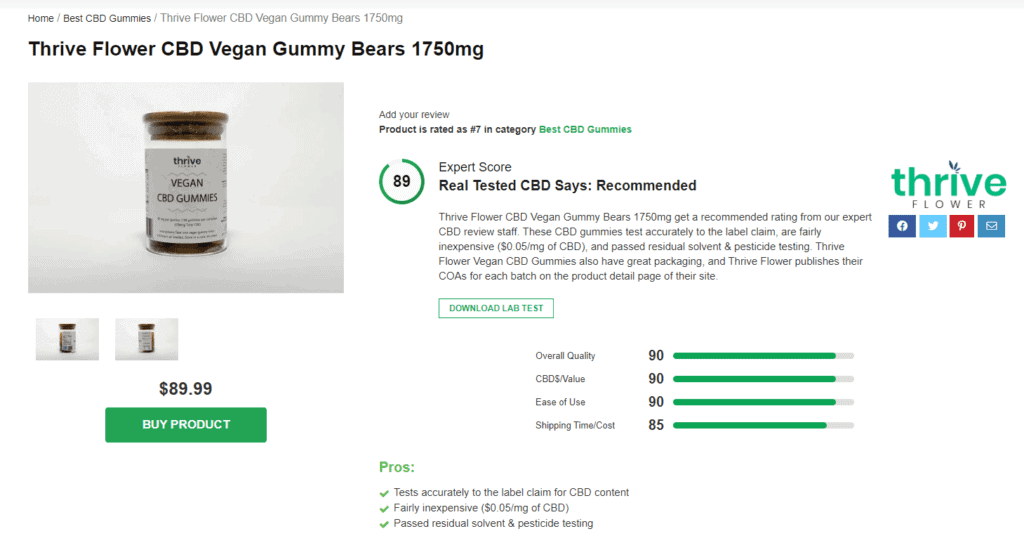 It's worth noting that Thrive Flower publishes their COAs for each batch on the product detail page of their site. We commend this kind of transparency in the industry. These gummies test fairly accurately to the label claim and pass pesticide testing.
Find a complete list of the best CBD products for sale by clicking here!
Most Recent Tested products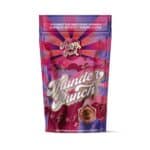 Happy Fruit Hemp HHC Gummies - Thunder Punch
$20.00
Cannacea Tagrid's 100 Full-Spectrum Hemp Oil
$77.50
Recent Posts
Blog Categories