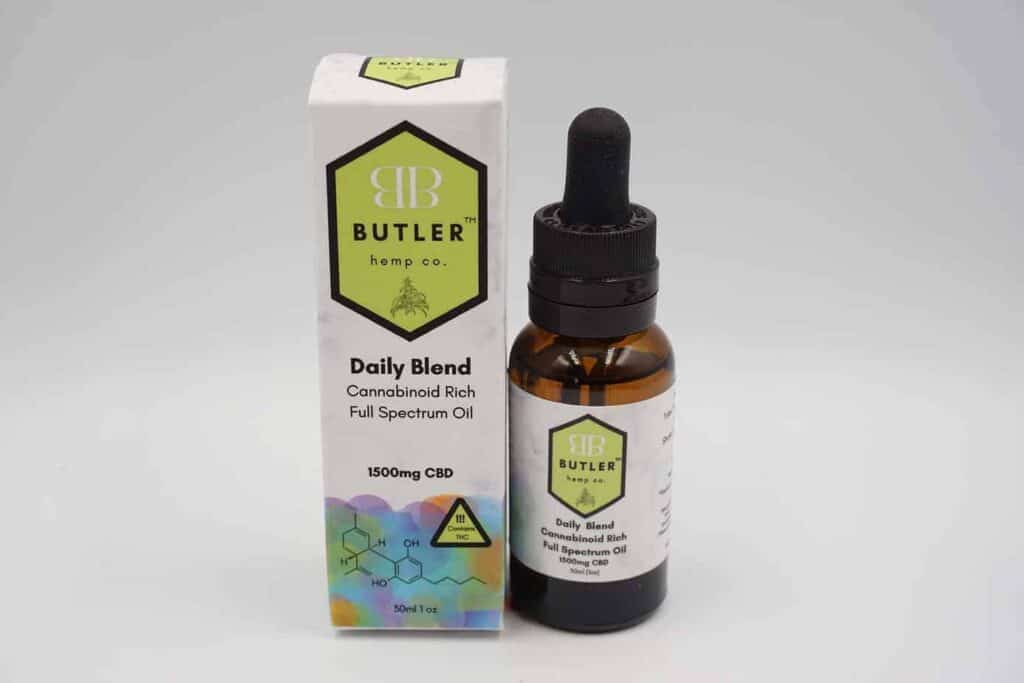 Butler Hemp Co Daily Blend Full-Spectrum CBD Oil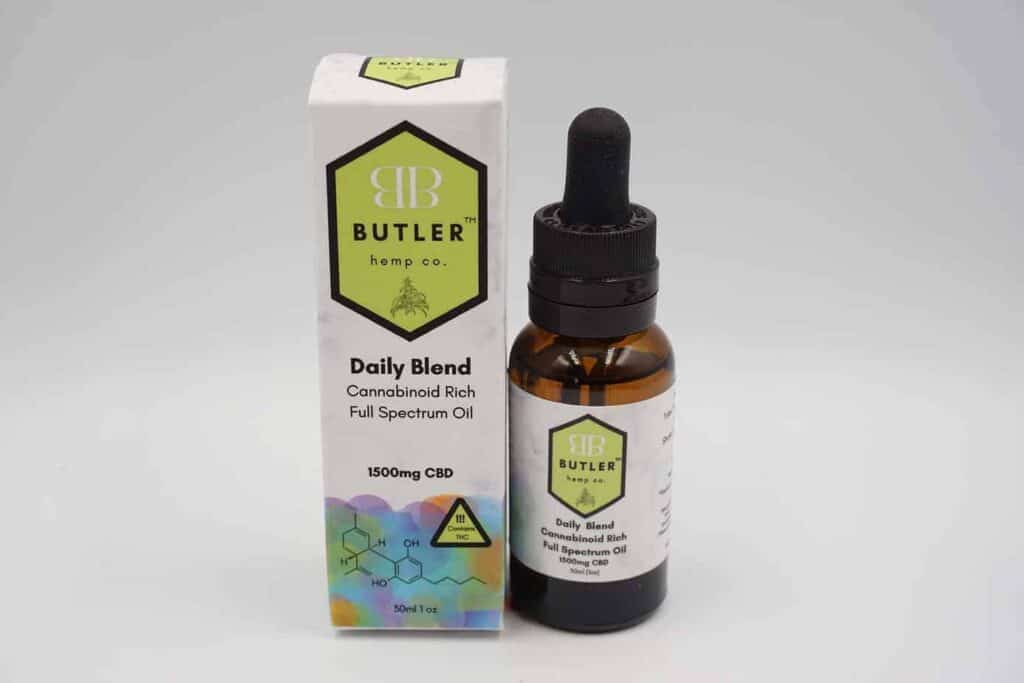 $52.99
Expert Score
Real Tested CBD Says: Highly Recommended!
Butler Hemp Co Daily Blend Full-Spectrum CBD Oil gets a highly recommended rating from our expert CBD review staff. Like all Butler Hemp Co. CBD products that we have tested, this is another fantastic CBD product! This full-spectrum CBD oil contains every cannabinoid that we look for in a full-spectrum CBD product, and tests extremely accurately to the label claim (just 40mg over for CBD content!). This Butler Hemp Co. CBD oil is also very inexpensive at just $0.03/mg of CBD! We absolutely recommend giving this product a try!
Download Lab Test
Pros:
Very inexpensive ($0.03/mg of CBD)

Passed residual solvent & pesticide testing

Contains all cannabinoids we look for in a full-spectrum CBD product (CBD, d9-THC, CBC, CBG & CBN)
| | |
| --- | --- |
| $/CBD: | $0.03 |
| $/THC: | $2.57 |
| Actual Total d9-THC mg/package: | 20.60 |
| Actual - Claimed CBD Per Package: | 40.00 |
| Actual Total CBD mg/package: | 1540.00 |
| Actual Total CBN mg/package: | 1.68 |
| Actual Total CBC mg/package: | 45.10 |
| Actual Total CBG mg/package: | 14.00 |
| Pass/Fail Pesticide?: | |
| Pass/Fail Solvent?: | |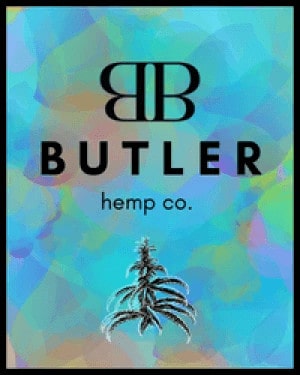 BUY PRODUCT
From Butler Hemp Co.
If you've never tried CBD before and are looking to dip your toes in the water, this robust yet perfectly balanced blend is the place to start on your path to daily wellness. This is a full spectrum blend, meaning that all the present cannabinoids work together to create an "entourage effect", offering maximum relief and bio-availability to help alleviate the pain points and stressors in your life. 
Strength: 1500mg of CBD per bottle, 50mg per dropper. 
30ml (1oz) tincture
Flavor: light and earthy with tropical notes at the finish
Vegan
Contains less than 0.3% THC
Boast-worthy levels of CBG and CBC
Non-GMO/produced in a cGMP certified extraction facility
Certified to be free from any pesticides, herbicides, solvents, heavy metals, or chemical fertilizers
Directions: Always shake before using; place oil under the tongue, holding for about 15-20 seconds before swallowing. New users should start with a half dropper taken once per day. If desired results are not achieved, increase dose to a full dropper taken once per day. You may increase dose frequency as needed. Final dosage and frequency can be modified to meet user's needs. 
How long does it take to go through a bottle?: If taking full dropper 100mg (1ml) doses daily, this tincture will last the user about 30 days. 1/2 dropper 50mg doses (.5ml) will extend your supply to 60 days, and 25mg (.25ml) doses will last about 120 days.
---