Hammer CBD 10 mg Full Spectrum Hemp Oil Softgels
Expert Score
Real Tested CBD Says: Skip This Product
These capsules from Hammer test a lot better than their CBD oil. This product was pretty right on its label claim, just 23 mg CBD less. However this product claims to be from Full Spectrum hemp yet no significant amount of CBC, CBG, CBN were found. Although it did test free of THC as advertised.
Download Lab Test
Pros:
Super fast 3 day ship time to Las Vegas

Passed pesticide and residual solvent screening
Cons:
No extra Cannabinoids = No Entourage Effect
| | |
| --- | --- |
| $/CBD: | $0.39 |
| $/THC: | 0 |
| Actual Total d9-THC mg/package: | 0 |
| Actual - Claimed CBD Per Package: | -23.19 |
| Actual Total CBD mg/package: | 276.81 |
| Actual Total CBN mg/package: | 0 |
| Actual Total CBC mg/package: | 0 |
| Actual Total CBG mg/package: | 0 |
| Pass/Fail Pesticide?: | |
| Pass/Fail Solvent?: | |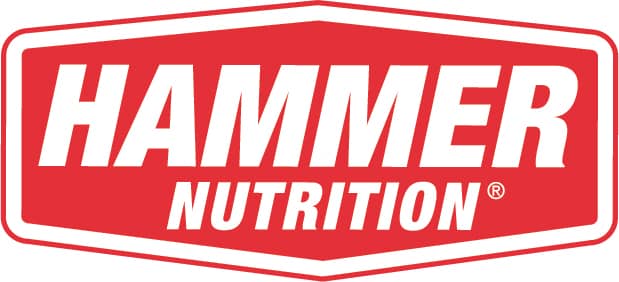 Buy product
From Hammer CBD:
If you want the best, you want Hammer CBD. Derived from organically grown, non-GMO, USA-raised hemp, it is 100% THC-free and legal in most states. Hammer CBD softgels contain a fully water-soluble formula that employs patent pending nano microemulsion manufacturing process that provides a higher bioavailability. The proprietary extraction process and third-party batch testing ensure consistent and accurate levels of phytocannabinoids, and confirm purity of product. You can rest assured that our hemp oil is everything you want and nothing you don't—no heavy metals, solvents, microbes, or contaminants. Just the purest, most bioavailable hemp oil on the planet.
Additional information
| | |
| --- | --- |
| pesticides_azoxystrobin | <LOQ |
| Actual Total CBD mg/package | 276.81 |
| solvents_ethyl_acetate | <LOQ |
| cannabinoids_cbc | ND |
| pesticides_acephate | <LOQ |
| pesticides_clofentezine | <LOQ |
| pesticides_chlorpyrifos | <LOQ |
| Claimed THC | 0.0mg |
| pesticides_chlorfenapyr | <LOQ |
| Units Per Serving | 1 |
| solvents_benzene | <LOQ |
| Unit Description | Softgel |
| solvents_xylenes | <LOQ |
| solvents_trichloroethene | <LOQ |
| solvents_toluene | <LOQ |
| pesticides_trifloxystrobin | <LOQ |
| Pass/Fail Pesticide? | Pass |
| Pass/Fail Solvent? | Pass |
| solvents_ethanol | <LOQ |
| pesticides_tebuconazole | <LOQ |
| pesticides_spiroxamine | <LOQ |
| pesticides_spirotetramat | <LOQ |
| pesticides_spiromesifen | <LOQ |
| pesticides_spinosad | <LOQ |
| pesticides_thiamethoxam | <LOQ |
| solvents_butane | <LOQ |
| solvents_n_hexane | <LOQ |
| solvents_ethyl_ether | <LOQ |
| solvents_ethylene_oxide | <LOQ |
| solvents_heptane | <LOQ |
| solvents_isopropanol | <LOQ |
| pesticides_spinetoram | <LOQ |
| Actual Total d9_THC mg/package | 0 |
| Price/oz | #REF! |
| Actual - Claimed CBD Per Package | -23.19 |
| $/mg THC Actual | 0 |
| $/mg Total CBD Actual | $0.39 |
| pesticides_pyrethrins | <LOQ |
| pesticides_pyridaben | <LOQ |
| Product Order Number | 2001005513 |
| price/cbd | $0.13 |
| Product cost | $39.95 |
| Notes | 10mg & 25mg varieties https://www.hammernutrition.com/media/downloads/Free-Sale.pdf |
| Claimed CBD Per Dose | 10mg |
| Actual Total CBN mg/package | 0 |
| Manufacturer product URL | https://www.hammernutrition.com/hammer-cbd?quantity=1&size=32&potency=1 |
| Days to receive shipment | 3 |
| Date paid | 11/17/19 |
| Flat/Volume | Free about $100 |
| Claimed CBD per bottle (mg) | 300 |
| Actual Total CBC mg/package | 0 |
| Product Testing Analysis | |
| Total cost | $43.25 |
| Taxes | $3.30 |
| Shipping cost | Free |
| production date on label | 03/2019 |
| Product variation flavor | N/A |
| Actual Total CBG mg/package | 0 |
| pesticides_thiacloprid | <LOQ |
| solvents_chloroform | <LOQ |
| solvents_propane | <LOQ |
| solvents_methanol | <LOQ |
| solvents_methylene_chloride | <LOQ |
| pesticides_abamectin | <LOQ |
| pesticides_dimethoate | <LOQ |
| solvents_solvents_unit | ppm |
| solvents_pentane | <LOQ |
| cannabinoids_d9_thc | ND |
| pesticides_prallethrin | <LOQ |
| pesticides_aldicarb | <LOQ |
| pesticides_chlorantraniliprole | <LOQ |
| pesticides_diazinon | <LOQ |
| pesticides_fenhexamid | <LOQ |
| pesticides_acetamiprid | <LOQ |
| pesticides_hexythiazox | <LOQ |
| pesticides_fludioxonil | <LOQ |
| pesticides_flonicamid | <LOQ |
| pesticides_acequinocyl | <LOQ |
| pesticides_cyfluthrin | <LOQ |
| pesticides_dichlorvos | <LOQ |
| cannabinoids_cbga | ND |
| cannabinoids_thca | ND |
| pesticides_bifenazate | <LOQ |
| pesticides_phosmet | <LOQ |
| pesticides_propiconazole | <LOQ |
| pesticides_malathion | <LOQ |
| cannabinoids_cbn | ND |
| cannabinoids_cbg | ND |
| cannabinoids_cannabinoids_unit | % |
| cannabinoids_cbdv | <LOQ |
| cannabinoids_cbda | ND |
| pesticides_bifenthrin | <LOQ |
| pesticides_boscalid | <LOQ |
| pesticides_captan | <LOQ |
| cannabinoids_cbd | 1.4875 |
| pesticides_fenoxycarb | <LOQ |
| cannabinoids_d8_thc | ND |
| pesticides_fipronil | <LOQ |
| pesticides_paclobutrazol | <LOQ |
| pesticides_imidacloprid | <LOQ |
| pesticides_methomyl | <LOQ |
| pesticides_pentachloronitrobenzene | <LOQ |
| pesticides_coumaphos | <LOQ |
| pesticides_imazalil | <LOQ |
| pesticides_dimethomorph | <LOQ |
| pesticides_daminozide | <LOQ |
| pesticides_permethrin | <LOQ |
| cannabinoids_thcv | ND |
| Servings Per Container | 30 |
| solvents_acetone | <LOQ |
| solvents_acetonitrile | <LOQ |
| batch number on label | 0319-13 |
| pesticides_chlordane | <LOQ |
| solvents_1_2_dichloro_ethane | <LOQ |
| pesticides_metalaxyl | <LOQ |
| pesticides_oxamyl | <LOQ |
| pesticides_carbaryl | <LOQ |
| pesticides_ethoprophos | <LOQ |
| pesticides_etoxazole | <LOQ |
| pesticides_carbofuran | <LOQ |
| pesticides_cypermethrin | <LOQ |
| pesticides_propoxur | <LOQ |
| Date Received | 2019-12-11 17:50:56 |
| pesticides_etofenprox | <LOQ |
| pesticides_piperonyl_butoxide | <LOQ |
| pesticides_methiocarb | <LOQ |
| pesticides_pesticides_unit | ppm |
| pesticides_mevinphos | <LOQ |
| pesticides_myclobutanil | <LOQ |
| Date Completed | 2020-01-03 19:50:47 |
| pesticides_naled | <LOQ |
| pesticides_kresoxim_methyl | <LOQ |
| pesticides_parathion_methyl | <LOQ |
| pesticides_fenpyroximate | <LOQ |
---