Leira Cannarillo 3.0: 4 Gram Delta-8 Pineapple OG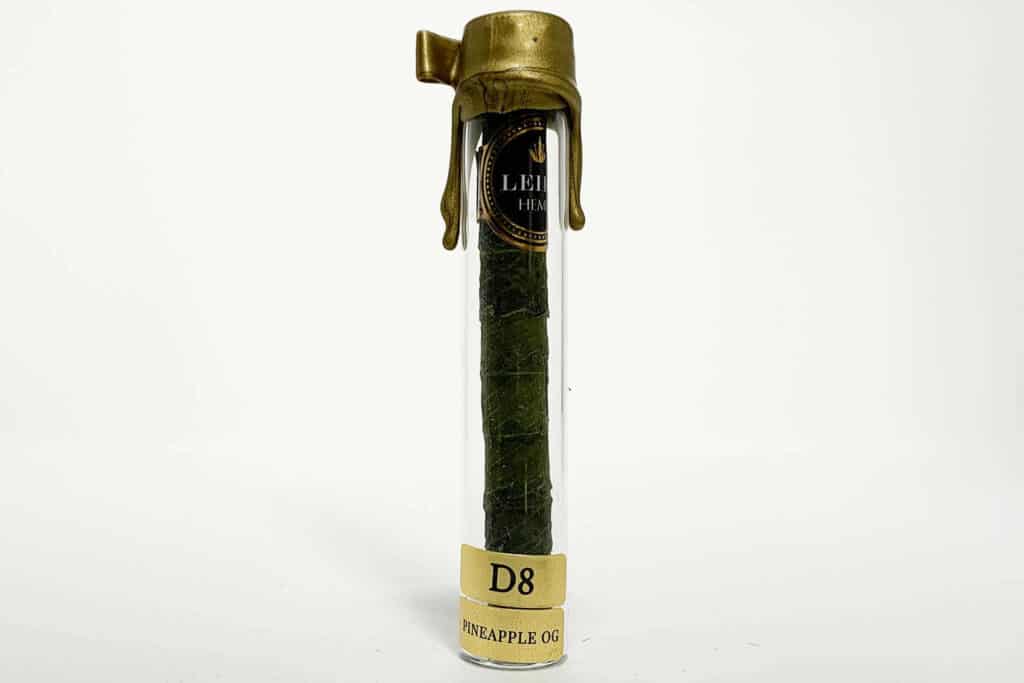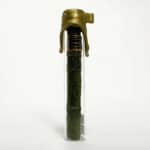 $100.00
Add your review
Expert Score
Real Tested CBD Says: Recommended
Leira Cannarillo 3.0 Pineapple OG: 4 Gram Delta-8 gets a recommended rating from our expert CBD review staff. Although this product is extremely expensive, it is an extremely high-quality delta-8 blunt. This product passed residual solvent & pesticide testing, and is packed with cannabinoids.
DOWNLOAD LAB TEST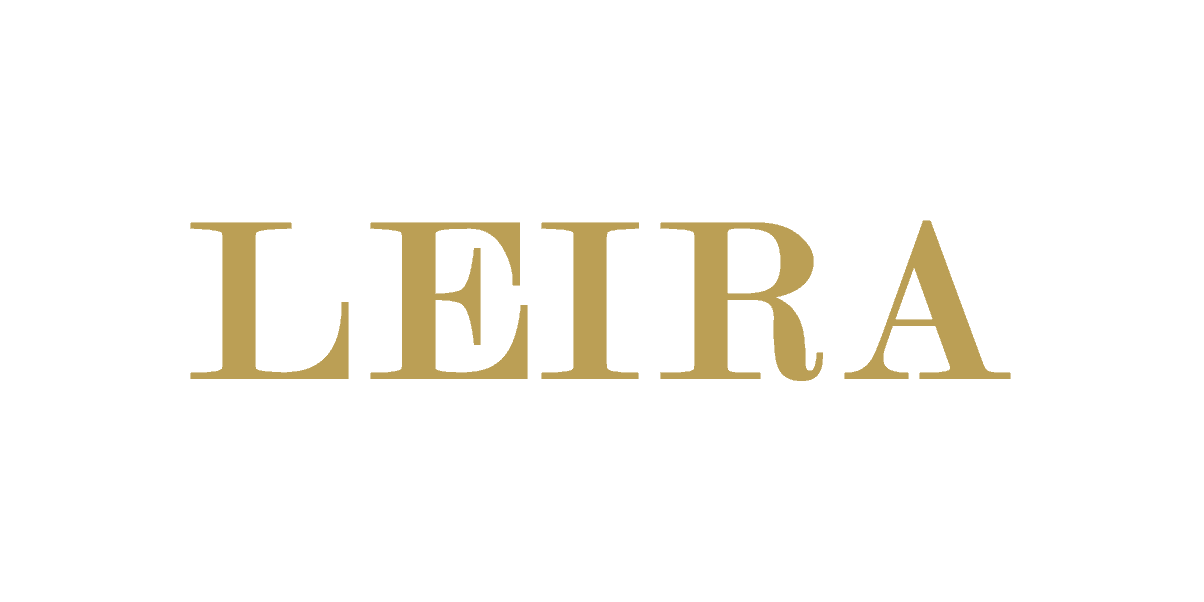 '
| | |
| --- | --- |
| $/CBD: | $0.18 |
| $/THC: | $0.22 |
| $/d8-THC: | $0.26 |
| Actual Total d8-THC mg/package: | 379.34 |
| Actual Total d9-THC mg/package: | 60.83 |
| Actual Total d10-THC mg/package: | 0 |
| Actual - Claimed CBD Per Package: | N/A |
| Actual Total CBD mg/package: | 557.46 |
| Actual Total CBN mg/package: | 0 |
| Actual Total CBC mg/package: | 9.46 |
| Actual Total CBG mg/package: | 15.17 |
| Pass/Fail Pesticide?: | |
| Pass/Fail Solvent?: | |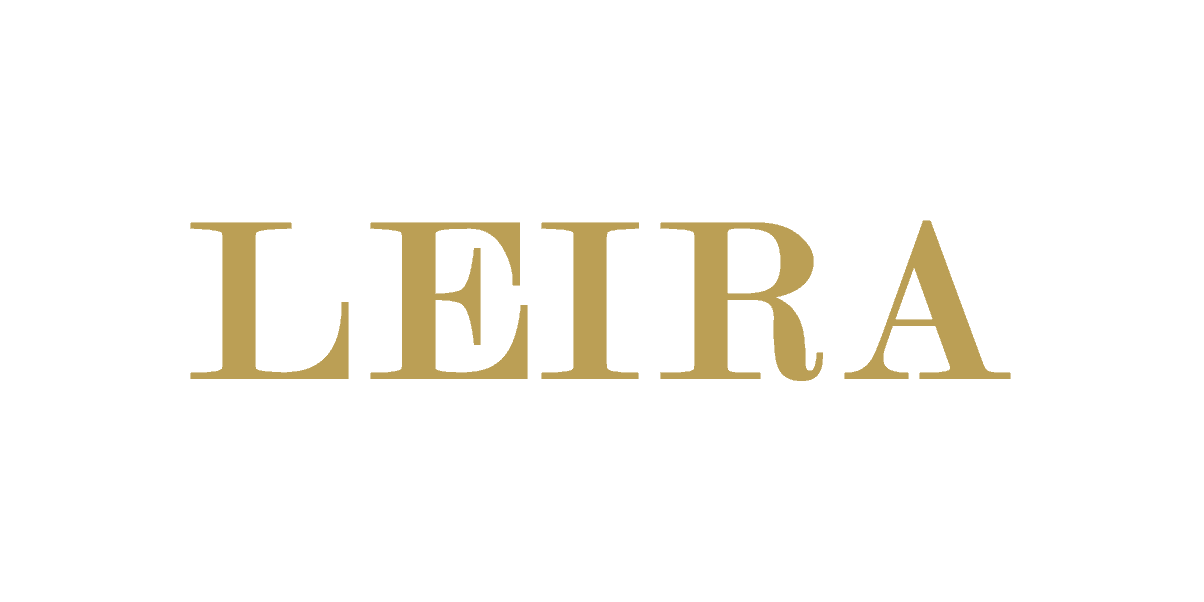 BUY PRODUCT
From Leira Cannagars:
Leira Cannarillo 3.0 – Pineapple OG: 4 Gram Delta-8 Description
Smoke the best with the Leira Delta-8 Cannarillo 3.0 – Pineapple OG. The hemp D8 cannarillo is made entirely of hemp. The inside is packed with top-tier hemp flower infused with Delta-8 distillate. The outside wrapper is made with hemp fan leaves.
The Pineapple OG strain is a rare Sativa-dominant hybrid thought to be a cross between Pineapple Express and an unknown OG Kush hybrid. This potent strain is known for its upbeat and relaxing effects. The Pineapple OG terpene profile has a robust, sweet-spicy pineapple taste and aroma with lemon, pine, spice, and fuel undertones.
Ring Gauge: 32
Length: 4.5 inches
Flower: 4g
Wrapper: Hemp fan leaves
Estimated Flight Time: 30-45 minutes +
Leira Cannagars are coveted by everyone, from A-list celebrities to sports stars to your everyday cannabis connoisseurs, The D8 Cannarillo expresses true luxury for those looking for the finer things or for those just wanting to smoke the best. These CBD Cannarillos are hand-made from the finest materials available.
Please enjoy in moderation until you become familiar with the potency. Delta-8 THC is capable of providing intoxicating effects. Caution is advised.
15% Total Cannabinoids 
Features
4 Grams Flower
15% Total Cannabinoids
Less than 0.3% THC
Organically Grown
Third-Party Laboratory Tested
Produced in accordance with the 2018 Farm Bill. This product is pesticide-free. Contains less than 0.3% Delta 9 THC.
*May contain seeds.
WARNING: This product contains industrial hemp. The effects of this product may be delayed by two or more hours. Smoking is dangerous to your health. There may be health risks associated with the consumption of this product. Should not be used by women that are pregnant or breastfeeding. For use only by adults twenty-one and older. Do not drive or operate heavy machinery while using this product. May cause drowsiness. Keep out of reach of children. This product may be unlawful in some states. Please check your state laws before using this product.
Despite the extremely low concentration of THC, we make NO guarantee that any individual will be able to pass a drug test after using this product.