Pure Kana CBD Softgels
Expert Score
Real Tested CBD Says: Acceptable
This softgel capsule product from Pure Kana tests within the acceptable parameters for CBD label claim (-171 mg CBD less than label claim). It also appears to be from a whole plant and not cheaper distillate as it contains CBG and THC.
Download Lab Test
Pros:
Contains both CBG, CBD and THC

Passed pesticide and solvent screening

Good value product ($ per CBD)
Cons:
6 days to receive products was slightly less than average
| | |
| --- | --- |
| $/CBD: | $0.14 |
| $/THC: | $5.39 |
| Actual Total d9-THC mg/package: | 16.66 |
| Actual - Claimed CBD Per Package: | -171.49 |
| Actual Total CBD mg/package: | 578.51 |
| Actual Total CBN mg/package: | 0 |
| Actual Total CBC mg/package: | 0 |
| Actual Total CBG mg/package: | 7.93 |
| Pass/Fail Pesticide?: | |
| Pass/Fail Solvent?: | |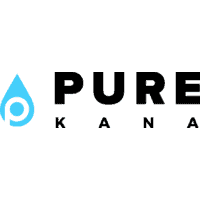 Buy product
From PureKana:
Considering the fact that many prefer our CBD capsules out of sheer convenience, you might be wondering why we don't just sell them exclusively instead of offering a range of oils, topicals and edibles.
Well, one of the key differences between CBD oils and CBD capsules is the mode in which they're broken down by the body. CBD oils may offer certain advantages over capsules given that they're consumed as oral droplets under the tongue. This means the majority of the hemp extract avoids going through the digestive system.
Because of this, oil drops may be subject to less breakdown than CBD capsules. Therefore, it is possible that more of the active CBD may be available to reach the target destination and provide its helpful, beneficial effects.
When you buy 25mg CBD capsules, on the other hand, you are obviously swallowing them whole - kind of like you would with a pill. Thus, they are subject to normal metabolic breakdown in the digestive system.
This means that while they might offer a slight advantage in terms of convenience and more precise milligram measurements, they could have a marginally lower bioavailability compared to our CBD oils (bioavailability refers to the amount of CBD that is available for use by the body compared to the actual amount that you take).
Additional information
| | |
| --- | --- |
| solvents_1_2_dichloro_ethane | <LOQ |
| pesticides_phosmet | <LOQ |
| pesticides_spiroxamine | <LOQ |
| pesticides_spirotetramat | <LOQ |
| pesticides_spiromesifen | <LOQ |
| pesticides_spinosad | <LOQ |
| pesticides_spinetoram | <LOQ |
| pesticides_pyridaben | <LOQ |
| pesticides_pyrethrins | <LOQ |
| pesticides_propoxur | <LOQ |
| pesticides_propiconazole | <LOQ |
| pesticides_prallethrin | <LOQ |
| pesticides_pesticides_unit | ppm |
| pesticides_thiacloprid | <LOQ |
| pesticides_permethrin | <LOQ |
| pesticides_parathion_methyl | <LOQ |
| pesticides_paclobutrazol | <LOQ |
| pesticides_oxamyl | <LOQ |
| pesticides_naled | <LOQ |
| pesticides_myclobutanil | <LOQ |
| pesticides_mevinphos | <LOQ |
| pesticides_methomyl | <LOQ |
| pesticides_methiocarb | <LOQ |
| pesticides_metalaxyl | <LOQ |
| pesticides_tebuconazole | <LOQ |
| pesticides_thiamethoxam | <LOQ |
| pesticides_kresoxim_methyl | <LOQ |
| solvents_isopropanol | <LOQ |
| Unit Description | Capsule |
| solvents_xylenes | <LOQ |
| solvents_trichloroethene | <LOQ |
| solvents_toluene | <LOQ |
| solvents_solvents_unit | ppm |
| solvents_propane | <LOQ |
| solvents_pentane | <LOQ |
| solvents_n_hexane | <LOQ |
| solvents_methylene_chloride | <LOQ |
| solvents_methanol | <LOQ |
| solvents_heptane | <LOQ |
| pesticides_trifloxystrobin | <LOQ |
| solvents_ethylene_oxide | <LOQ |
| solvents_ethyl_ether | <LOQ |
| solvents_ethyl_acetate | <LOQ |
| solvents_ethanol | <LOQ |
| solvents_chloroform | <LOQ |
| solvents_butane | <LOQ |
| solvents_benzene | <LOQ |
| solvents_acetonitrile | <LOQ |
| solvents_acetone | <LOQ |
| Servings Per Container | 30 |
| pesticides_piperonyl_butoxide | <LOQ |
| pesticides_malathion | <LOQ |
| pesticides_imidacloprid | <LOQ |
| cannabinoids_cbc | ND |
| pesticides_chlorantraniliprole | <LOQ |
| pesticides_bifenazate | <LOQ |
| pesticides_azoxystrobin | <LOQ |
| pesticides_aldicarb | <LOQ |
| pesticides_acetamiprid | <LOQ |
| pesticides_acequinocyl | <LOQ |
| pesticides_acephate | <LOQ |
| pesticides_abamectin | <LOQ |
| pesticides_pentachloronitrobenzene | <LOQ |
| Date Received | 2019-12-11 17:50:56 |
| Date Completed | 2020-01-03 19:50:47 |
| cannabinoids_cannabinoids_unit | % |
| pesticides_boscalid | <LOQ |
| cannabinoids_thcv | ND |
| cannabinoids_thca | ND |
| cannabinoids_d9_thc | 0.0859 |
| cannabinoids_d8_thc | ND |
| cannabinoids_cbn | ND |
| cannabinoids_cbga | ND |
| cannabinoids_cbg | 0.0409 |
| cannabinoids_cbdv | <LOQ |
| cannabinoids_cbda | ND |
| cannabinoids_cbd | 2.9837 |
| pesticides_bifenthrin | <LOQ |
| pesticides_captan | <LOQ |
| pesticides_imazalil | <LOQ |
| pesticides_dimethomorph | <LOQ |
| pesticides_hexythiazox | <LOQ |
| pesticides_fludioxonil | <LOQ |
| pesticides_flonicamid | <LOQ |
| pesticides_fipronil | <LOQ |
| pesticides_fenpyroximate | <LOQ |
| pesticides_fenoxycarb | <LOQ |
| pesticides_fenhexamid | <LOQ |
| pesticides_etoxazole | <LOQ |
| pesticides_etofenprox | <LOQ |
| pesticides_ethoprophos | <LOQ |
| pesticides_dimethoate | <LOQ |
| pesticides_carbaryl | <LOQ |
| pesticides_dichlorvos | <LOQ |
| pesticides_diazinon | <LOQ |
| pesticides_daminozide | <LOQ |
| pesticides_cypermethrin | <LOQ |
| pesticides_cyfluthrin | <LOQ |
| pesticides_coumaphos | <LOQ |
| pesticides_clofentezine | <LOQ |
| pesticides_chlorpyrifos | <LOQ |
| pesticides_chlorfenapyr | <LOQ |
| pesticides_chlordane | <LOQ |
| pesticides_carbofuran | <LOQ |
| Units Per Serving | 1 |
---