There are many weird and wild products in the CBD edibles category. However, CBD gummies remain the top performer in the hemp edibles industry. Many industry leaders believe CBD gummies alone could have a market cap of $14 billion by 2028.
While finding CBD gummies in hemp shops isn't difficult, some customers are curious whether they could make these treats at home. Whether people want to save cash or to have more control over their ingredients, making DIY CBD gummies is possible. While it's not super convenient, making these fruity CBD edibles can be a fun at-home activity.
What Do You Need To Make DIY CBD Gummies?
There are dozens of recipes for DIY CBD gummies online, but most involve high-quality CBD oil, gelatin powder, fruit juice, and a sweetener. For convenience, you should also use a silicone mold for gummies and a Pyrex measuring cup to help pour your gummy mixture.
To make a batch of about 30 fingernail-sized CBD gummies, it's best to use one cup of juice and two tablespoons of gelatin powder. The amount of sweetener or CBD oil you put in your final gummies depends on your taste preferences and potency requirements.
You can use whatever juice suits your taste, but many people caution against pineapple juice. The texture of pineapple juice can't maintain a firm structure after your gummies sit in the fridge. For the best results, stick with unsweetened juice varieties like apple, grape, or pomegranate.
The reason people recommend using unsweetened juice is twofold. First, fruit juice is sweet enough without added sugars! Second, you can better control the flavor of your gummies by adding in (or omitting) sweeteners like cane sugar, stevia, or raw honey.
As for how to make CBD gummies, you should first bring your juice to a simmer in a pot over medium-high heat. Once the liquid is slightly simmering, turn off the heat and mix in the gelatin powder and your chosen sweetener. After these ingredients are thoroughly mixed in, you can pour the juice into a Pyrex measuring cup.
Add as much CBD oil as you want to this juice and give it a good stir. Lastly, pour your "CBD juice" into a silicone mold or a wide baking dish and pop it in the fridge for 30 minutes.
When the 30 minutes are up, you should be able to take out your gummies in a mold or cut the gummy mixture in a baking dish. You should keep these gummies refrigerated in a sealable container. Typically, DIY CBD gummies are best consumed within one week.
Are DIY CBD Gummies Vegan?
If you're on a vegan diet, please don't use the suggestions above! As many vegans know, gelatin is a big "no-no" because it's made with bones and other animal byproducts. However, that doesn't mean you can't make delicious DIY CBD gummies that are also vegan-friendly.
Many people in the vegan community agree that agar-agar powder is the best substitute for gelatin. Interestingly, agar-agar has similar properties to gelatin, but it's seaweed. You could use the same ratios of agar-agar to gelatin when looking through CBD gummy recipes.
Find The Greatest Gummies On Real Tested CBD
Whether you're making DIY CBD gummies or you want to order a batch of pre-made edibles, you have to pay careful attention to your company's third-party lab results. There are tons of CBD products that have phenomenal packaging and advertising, but very low potency. Even worse, some CBD extracts have traces of toxins like heavy metals.
Real Tested CBD compiles authoritative third-party lab results from all major North American CBD brands. On our site, you'll find dozens of unbiased reviews and tests to help you determine the best product
Most Recent Tested products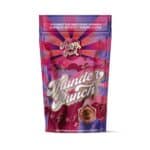 Happy Fruit Hemp HHC Gummies - Thunder Punch
$20.00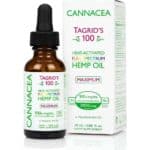 Cannacea Tagrid's 100 Full-Spectrum Hemp Oil
$77.50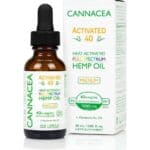 Cannacea Activated 40 Full-Spectrum Hemp Oil
$38.50
Recent Posts
Blog Categories