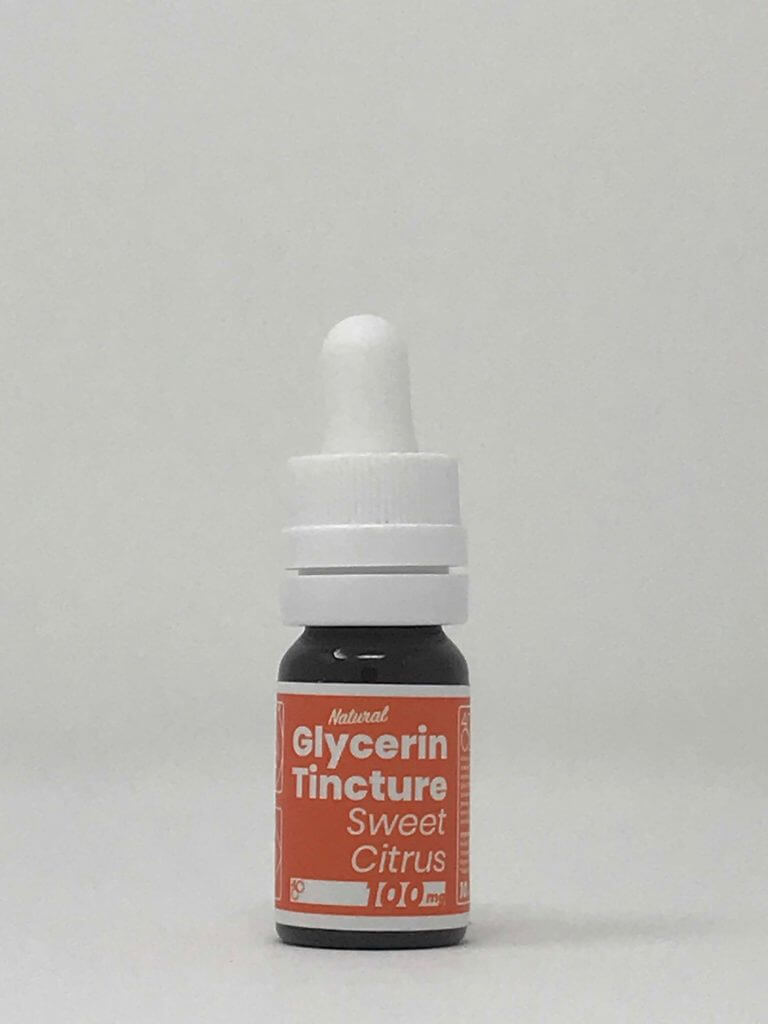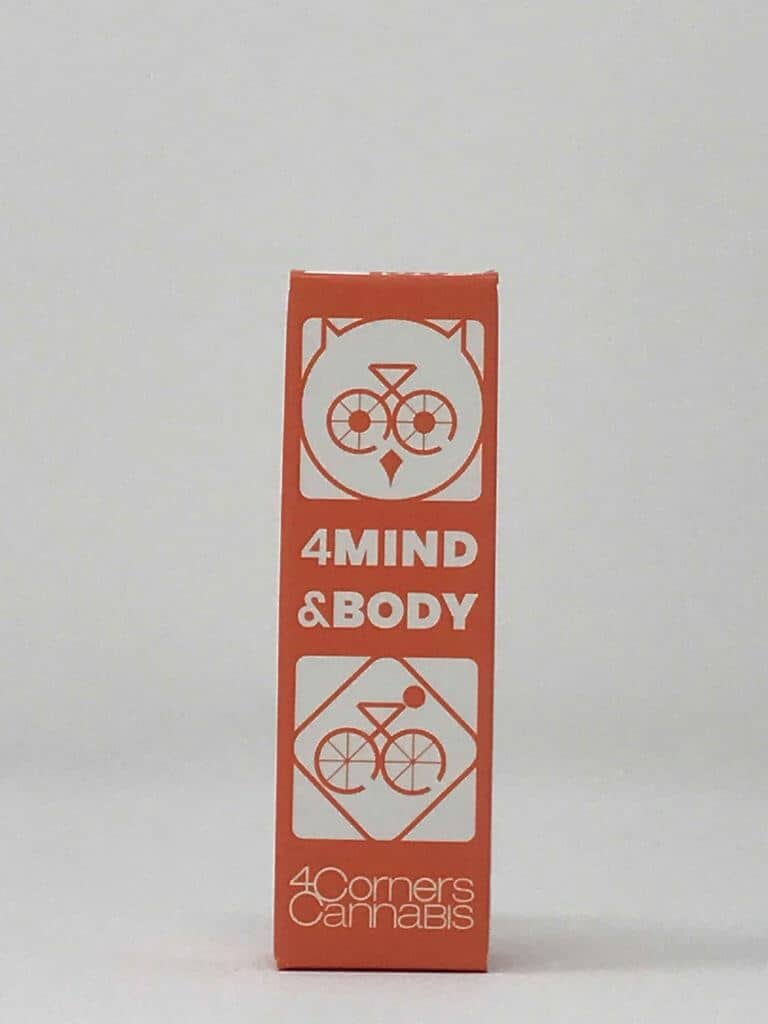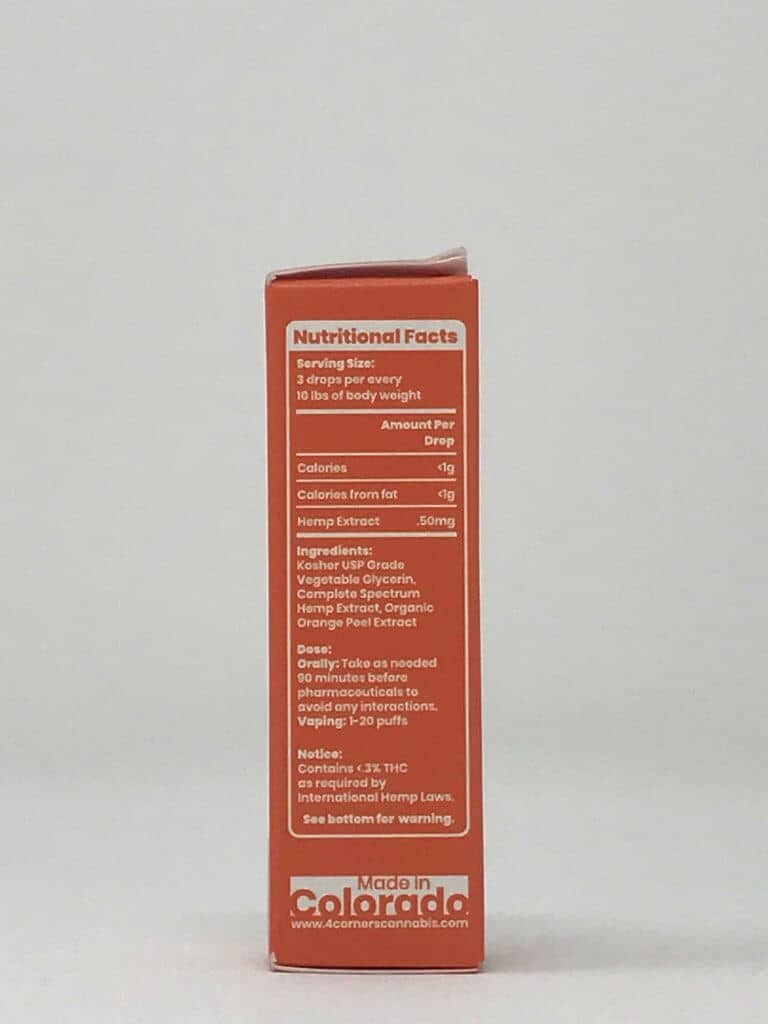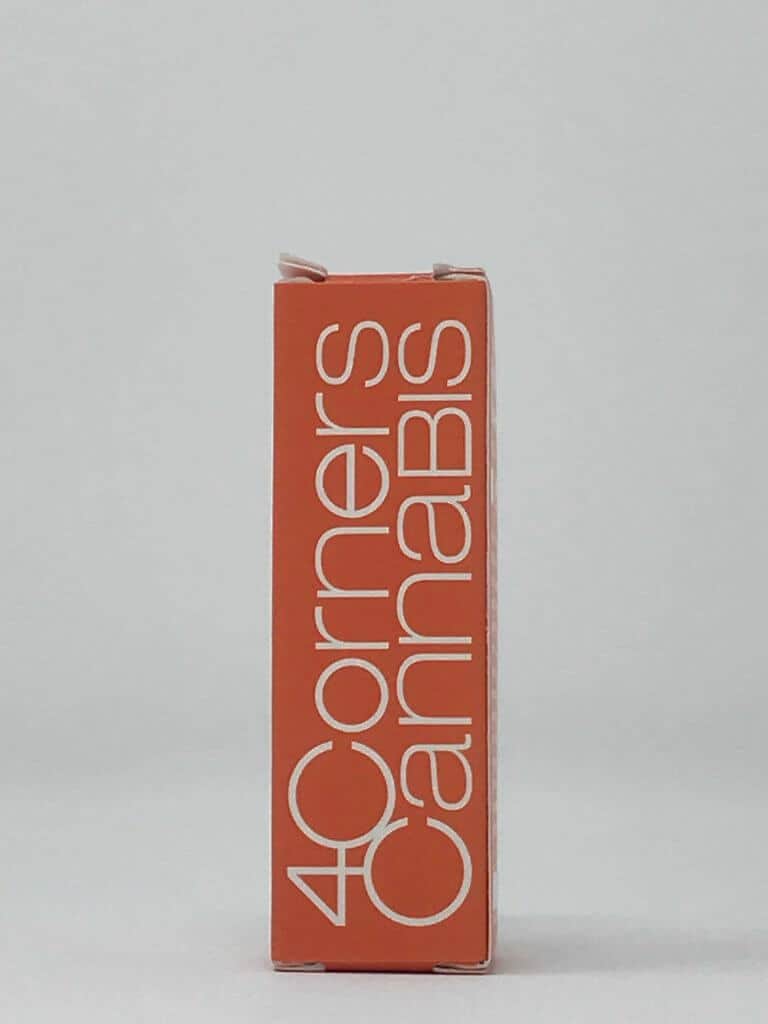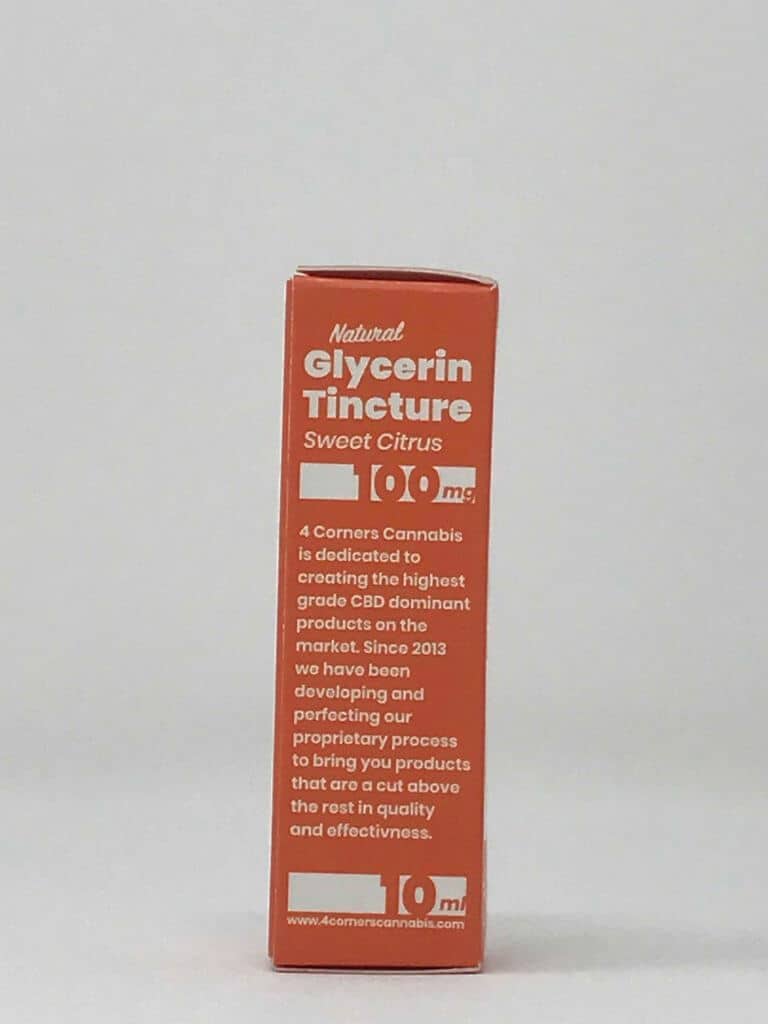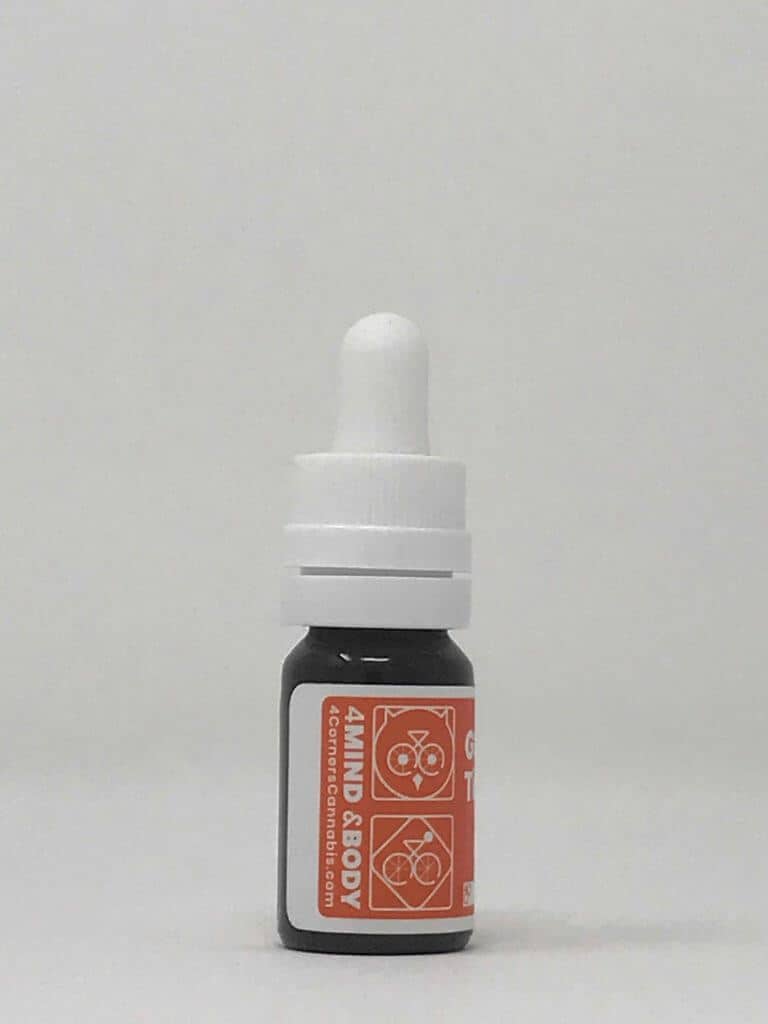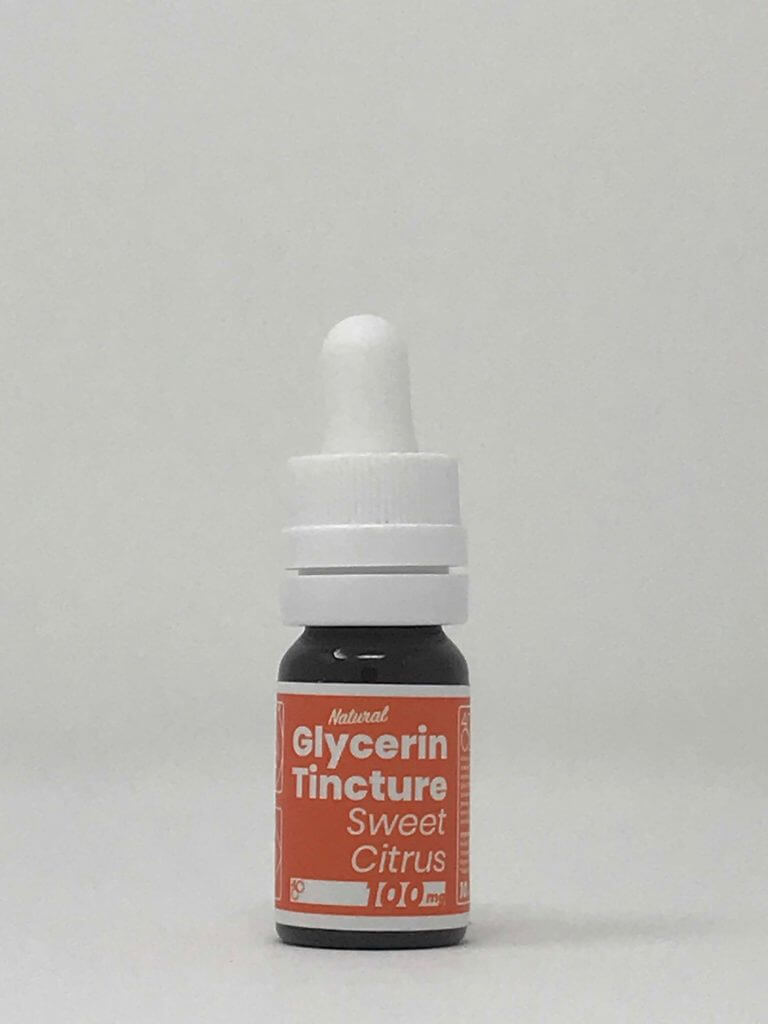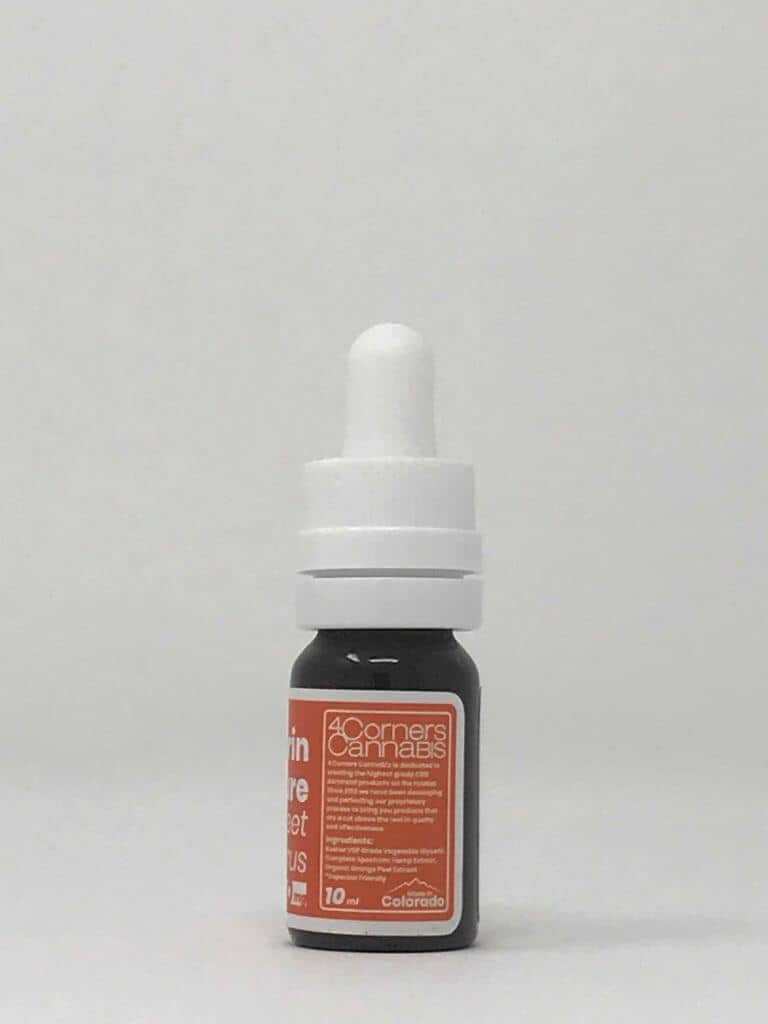 4 Corners Cannabis 4 Mind & Body CBD Oil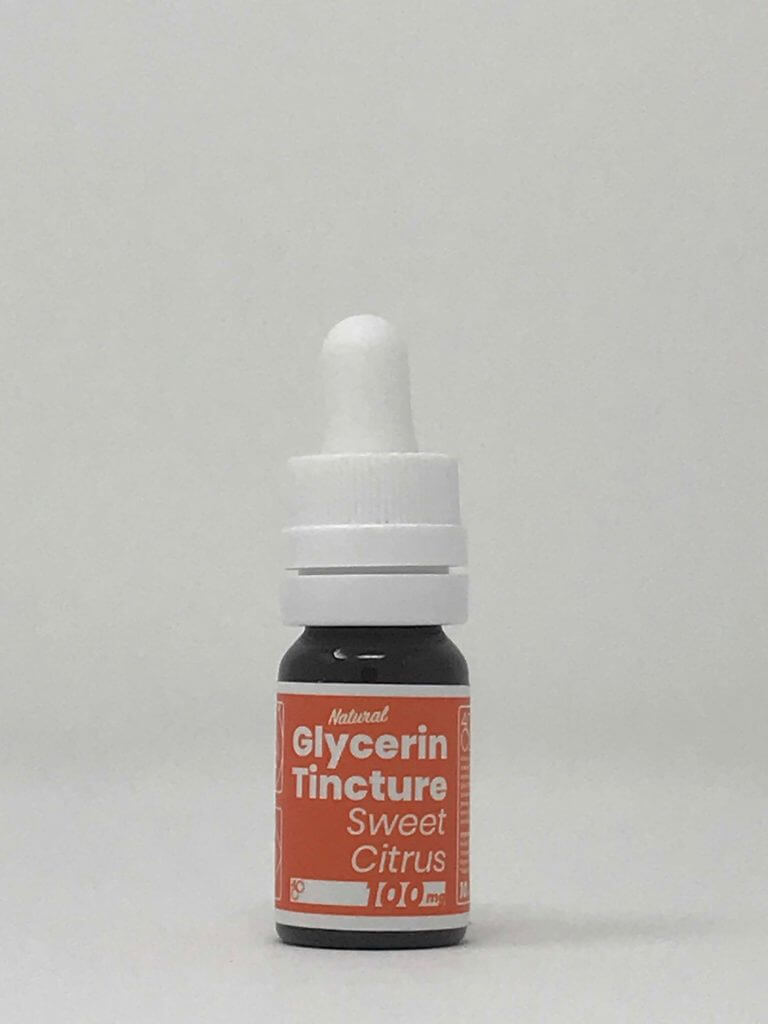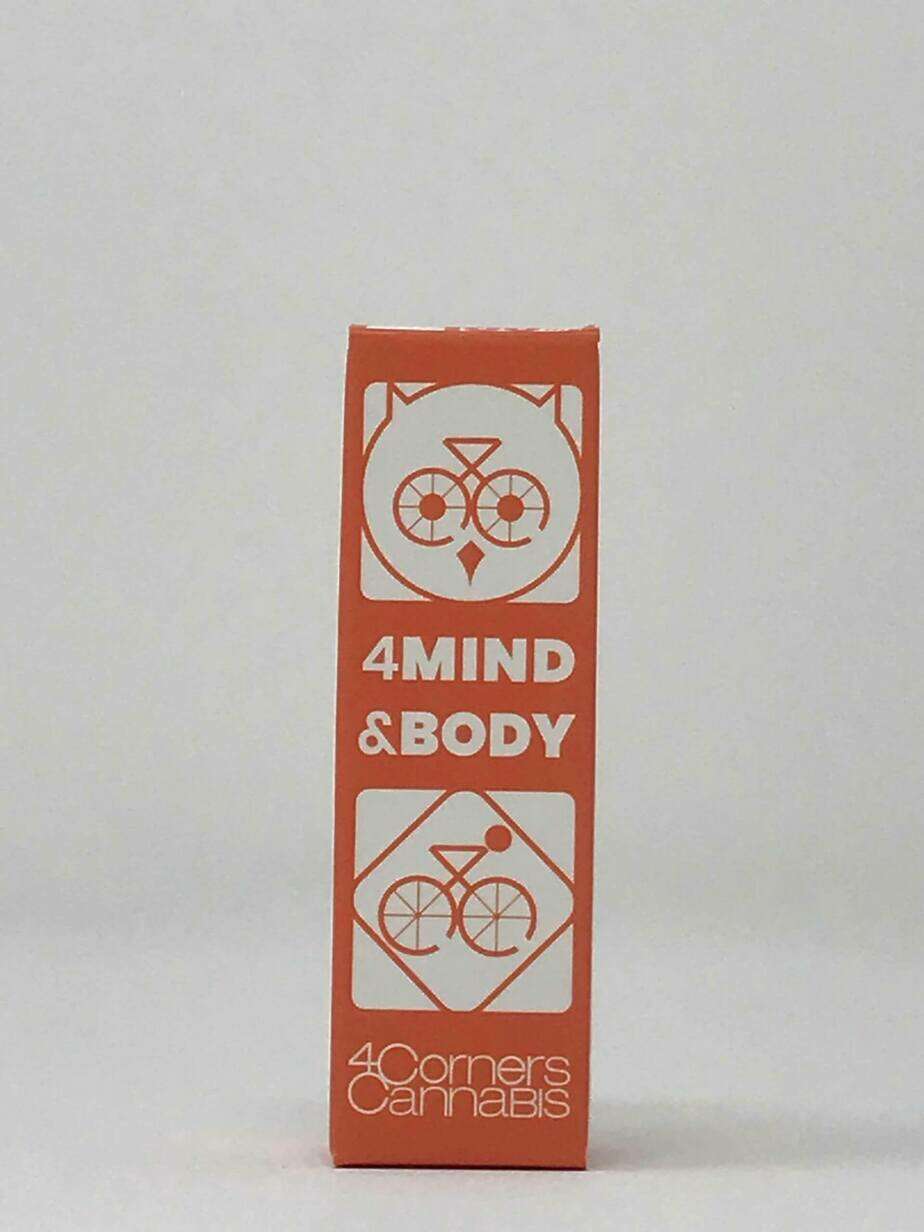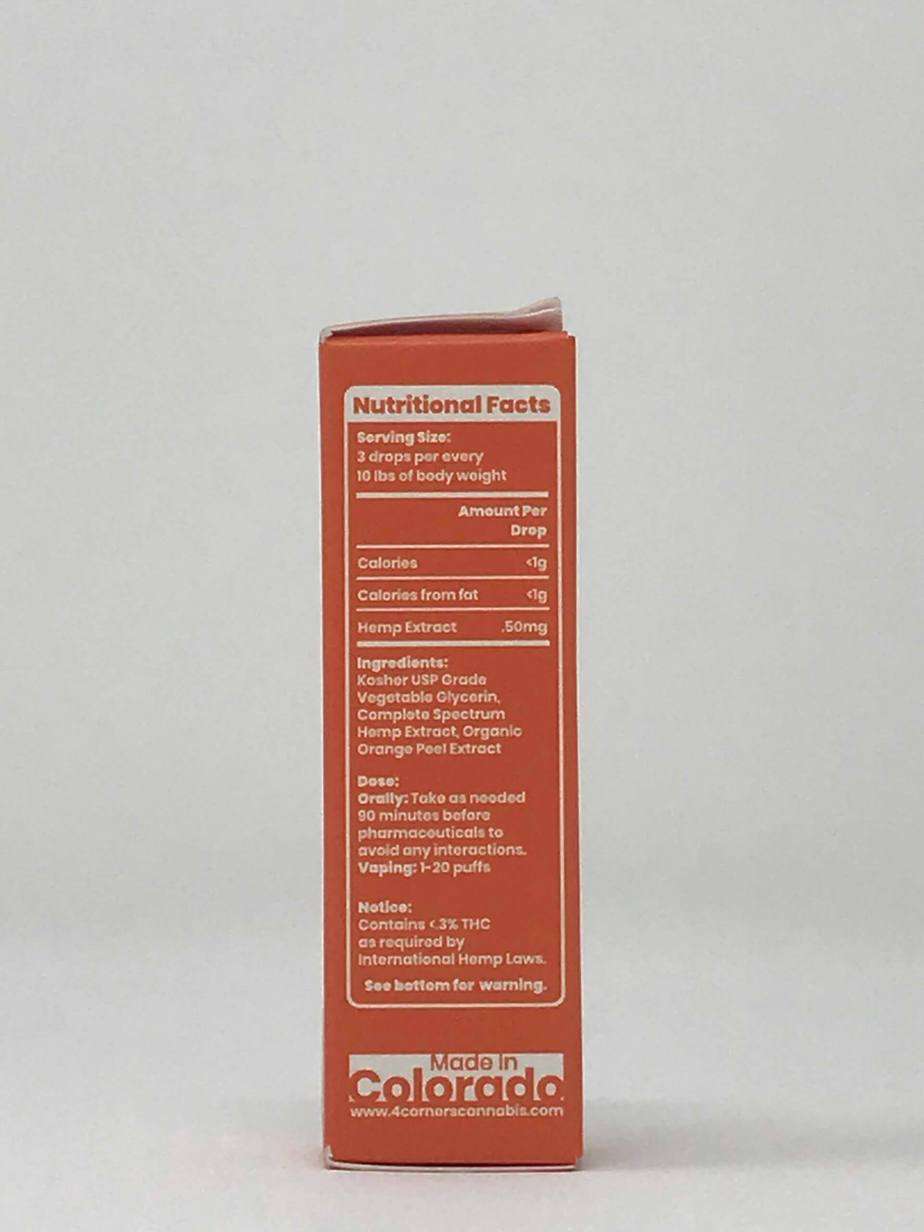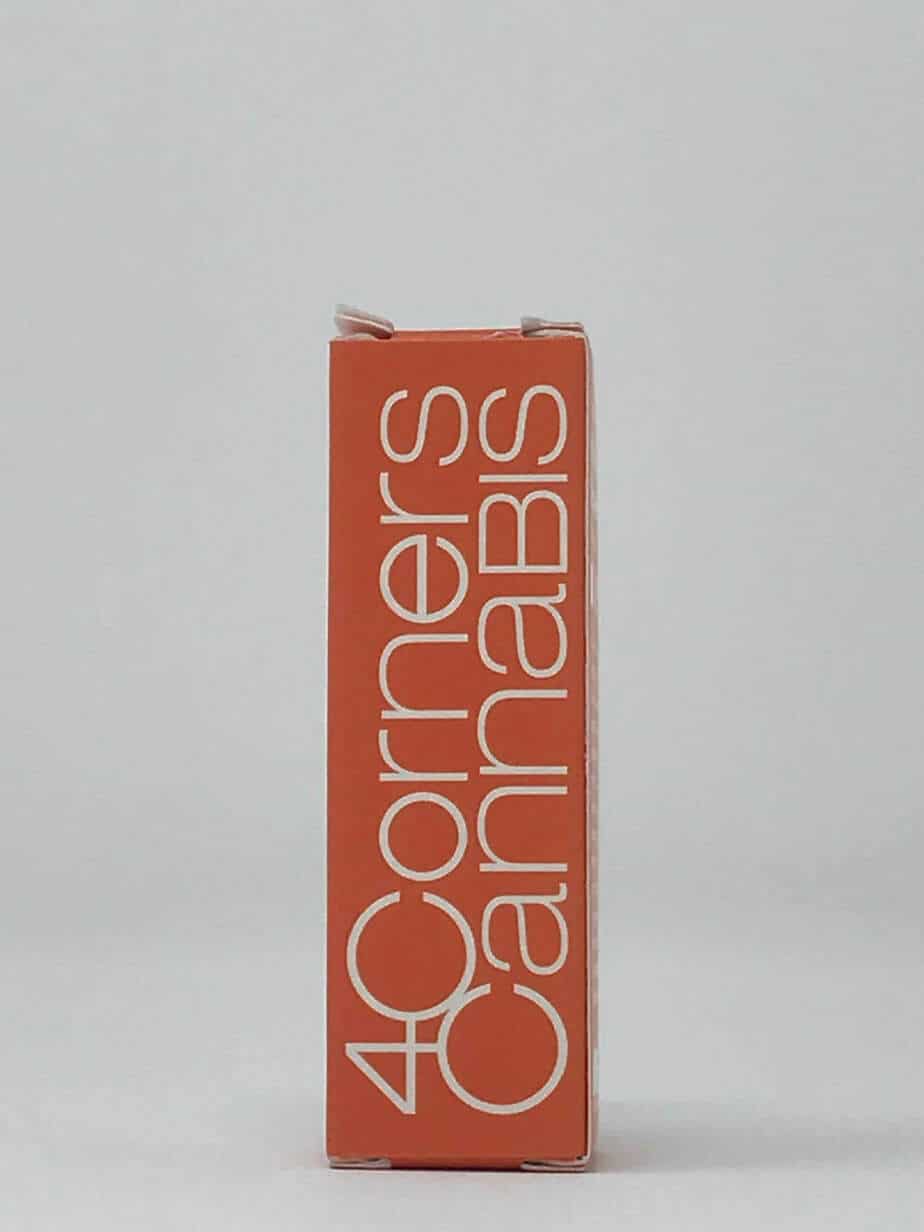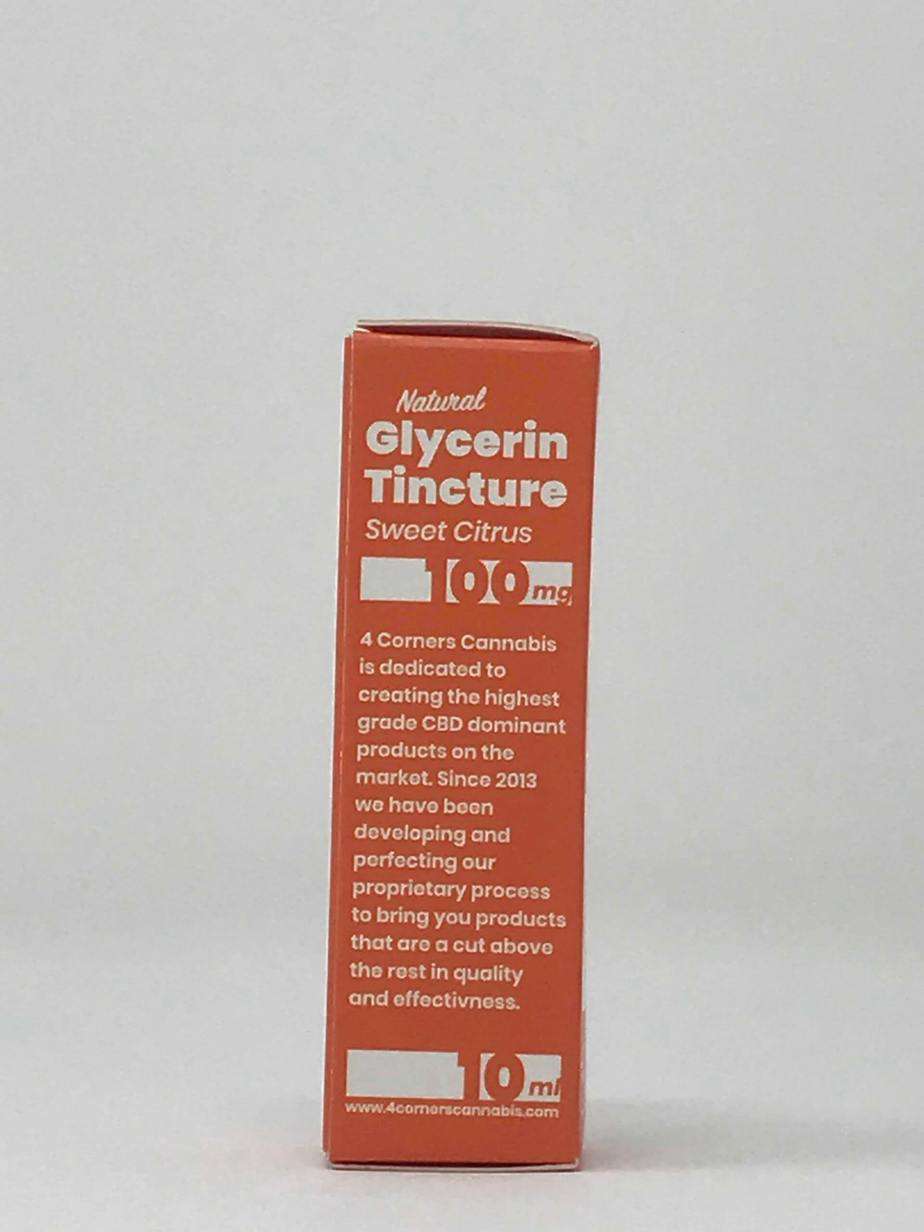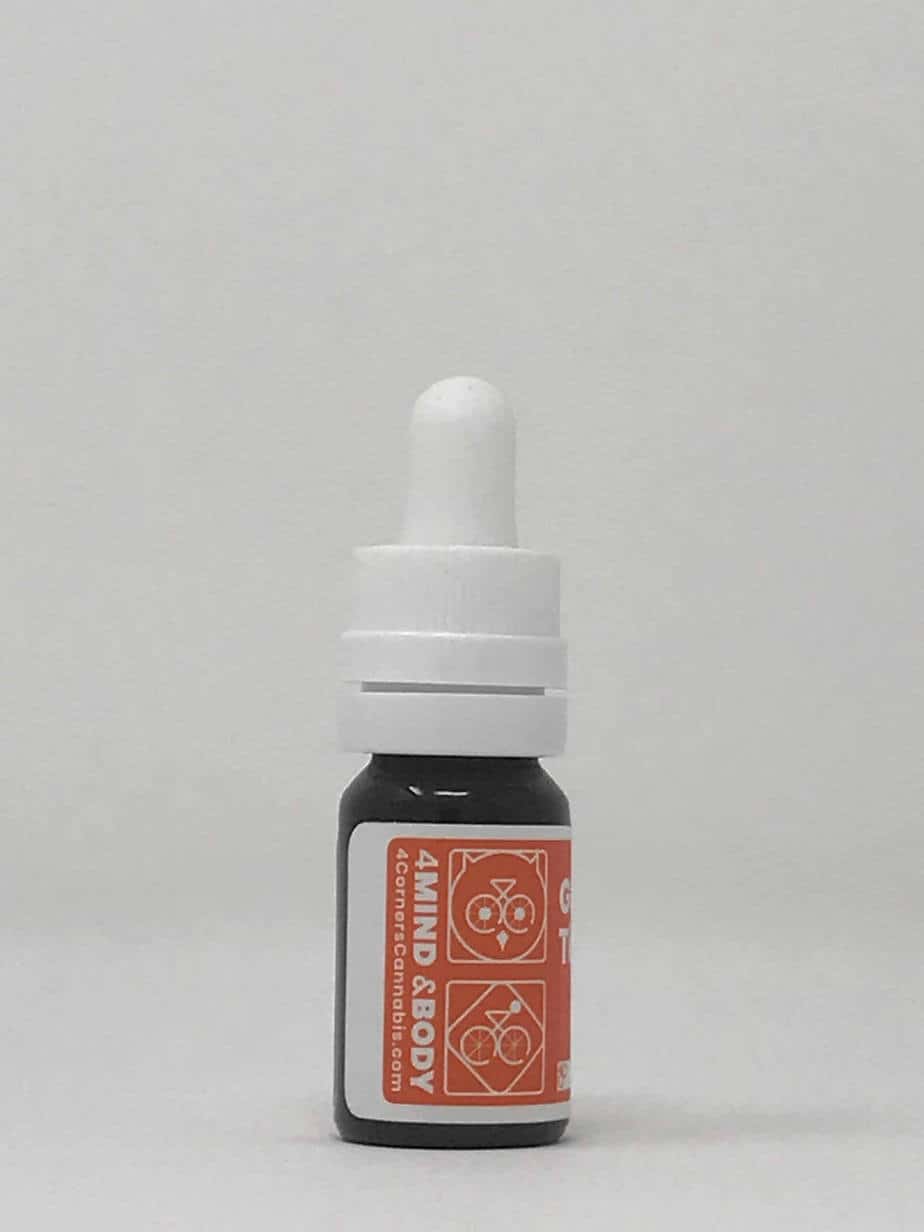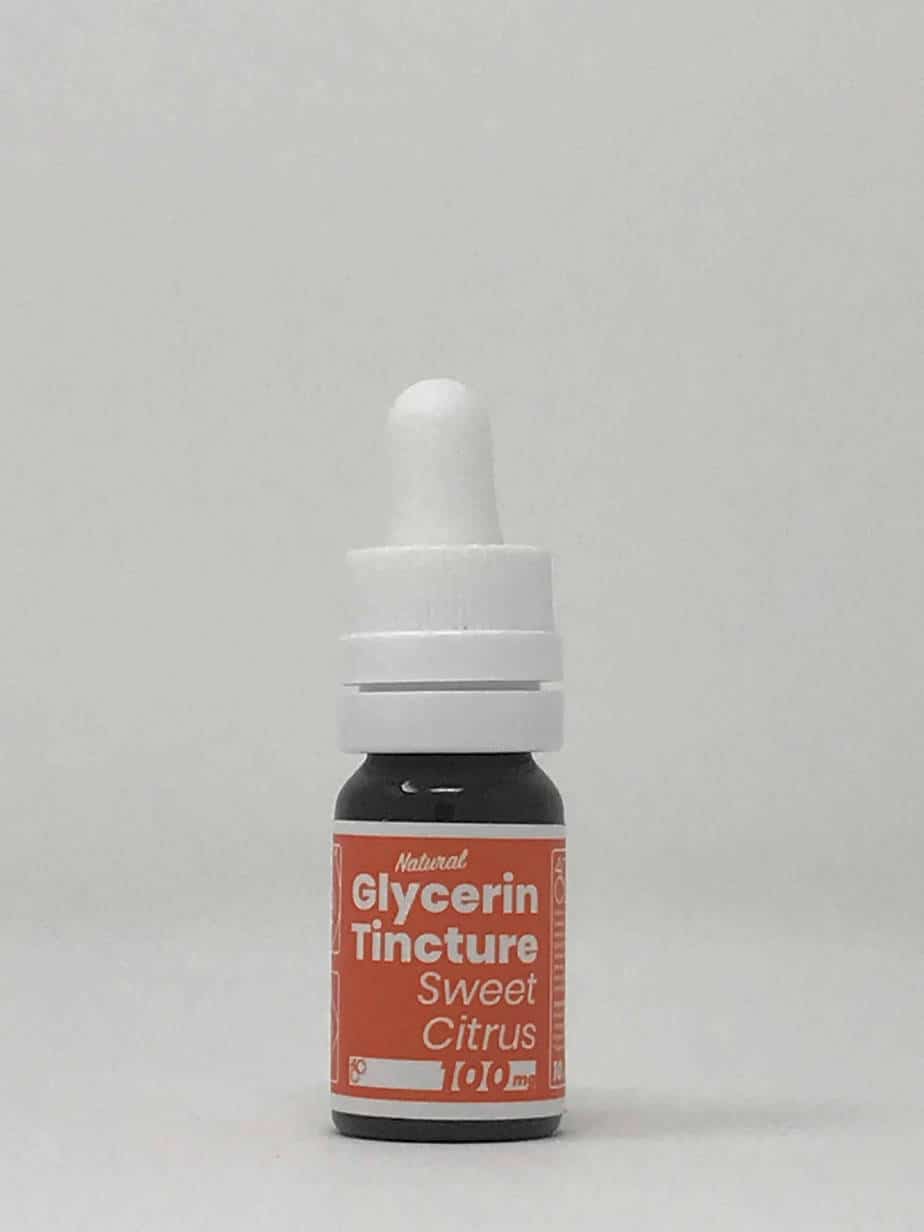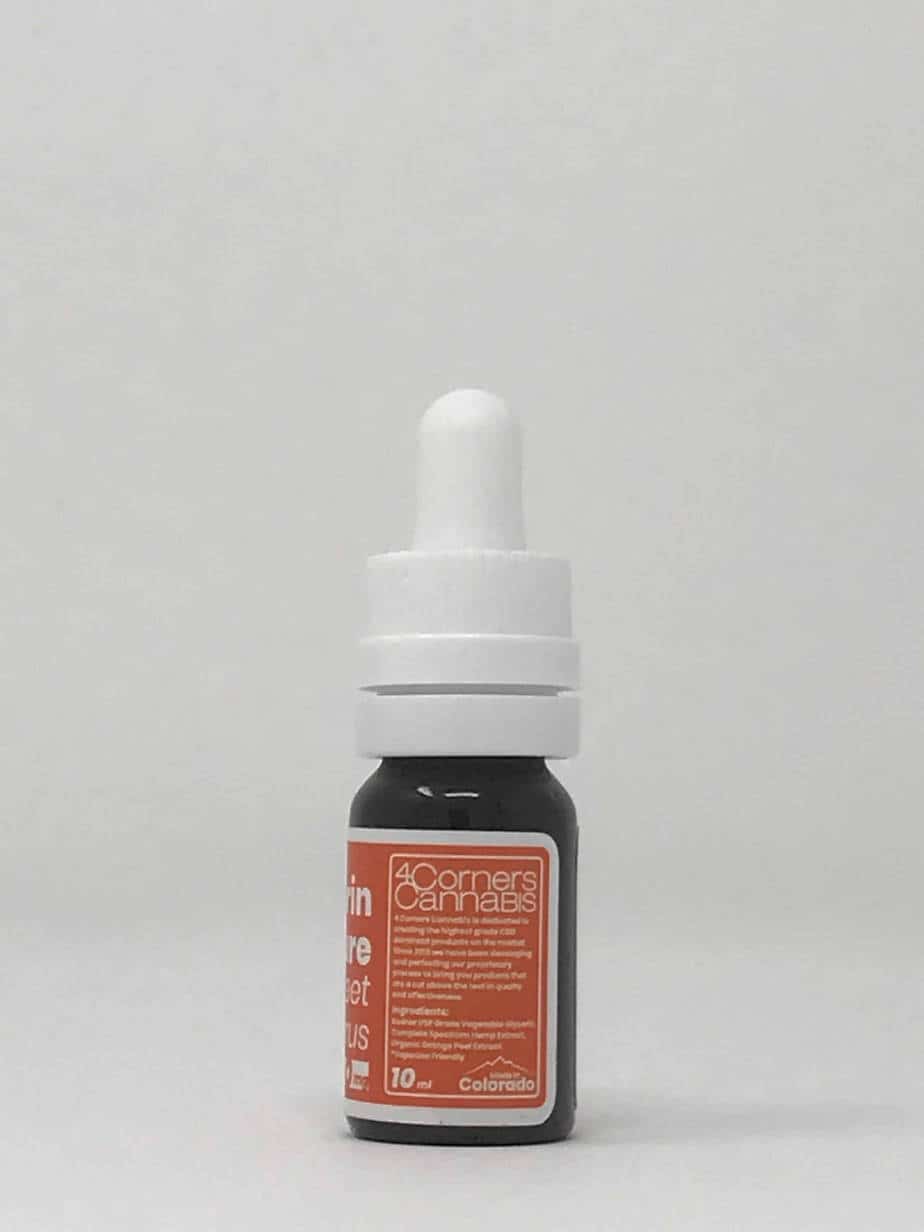 $29.99
Expert Score
Real Tested CBD Says: Recommended
Excellent product testing right to the label, kudos! Although, as advertised, this product does not contain much CBD. This is a good product for someone who is new to CBD, or is wanting to try CBD for the first time.
Download Lab Test
Pros:
Amazingly accurate dosage

Appears to be using Full Spectrum CBD as claimed

Passed both residual solvent and pesticide testing

5 days from online order to our door in Las Vegas, really good and free shipping
| | |
| --- | --- |
| $/CBD: | $0.35 |
| $/THC: | $13.45 |
| Actual Total d9-THC mg/package: | 2.23 |
| Actual - Claimed CBD Per Package: | -15.36 |
| Actual Total CBD mg/package: | 84.64 |
| Actual Total CBN mg/package: | 0 |
| Actual Total CBC mg/package: | 8.3 |
| Actual Total CBG mg/package: | 3.2 |
| Pass/Fail Pesticide?: | |
| Pass/Fail Solvent?: | |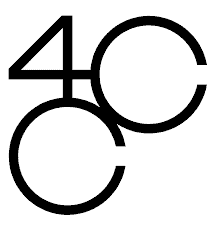 BUY PRODUCT
Our Glycerin Tincture is a sweet and tangy alternative to our other tinctures. The versatile "Orange Label" provides all of the same benefits that our other products supply, but with many modes of use; take it as a stand-alone, use it to sweeten your favorite beverage, it can even be vaped. It's also a great option for anyone with coconut or avocado allergies.
Ingredients: Vegetable Glycerin, CBD dominant hemp extract, Limonene (orange extract)
*All our CBD products are free of diacetyl (the compound that causes popcorn lung).
---