Endoca 110 mg Raw CBD Capsules (Medium)
Expert Score
Real Tested CBD Says: Recommended
This full spectrum CBD capsule tests just UNDER the label claim and contains a considerable amount of ancillary cannabinoids like THC and CBC. However does not test for CBN or CBG like many other Endoca products.
Download Lab Test
Pros:
Pass pesticide and residual solvent screening

Tested for THC, CBD and CBC

Very good value ($ per mg CBD)

Very fast 3 days shipping from KY to us in Las Vegas
Cons:
Doesn't test as amazing as other Endoca products so a victim of its own success
| | |
| --- | --- |
| $/CBD: | $0.15 |
| $/THC: | $2.04 |
| Actual Total d9-THC mg/package: | 18.64 |
| Actual - Claimed CBD Per Package: | -42.87 |
| Actual Total CBD mg/package: | 257.13 |
| Actual Total CBN mg/package: | 0 |
| Actual Total CBC mg/package: | 9.62 |
| Actual Total CBG mg/package: | 0 |
| Pass/Fail Pesticide?: | |
| Pass/Fail Solvent?: | |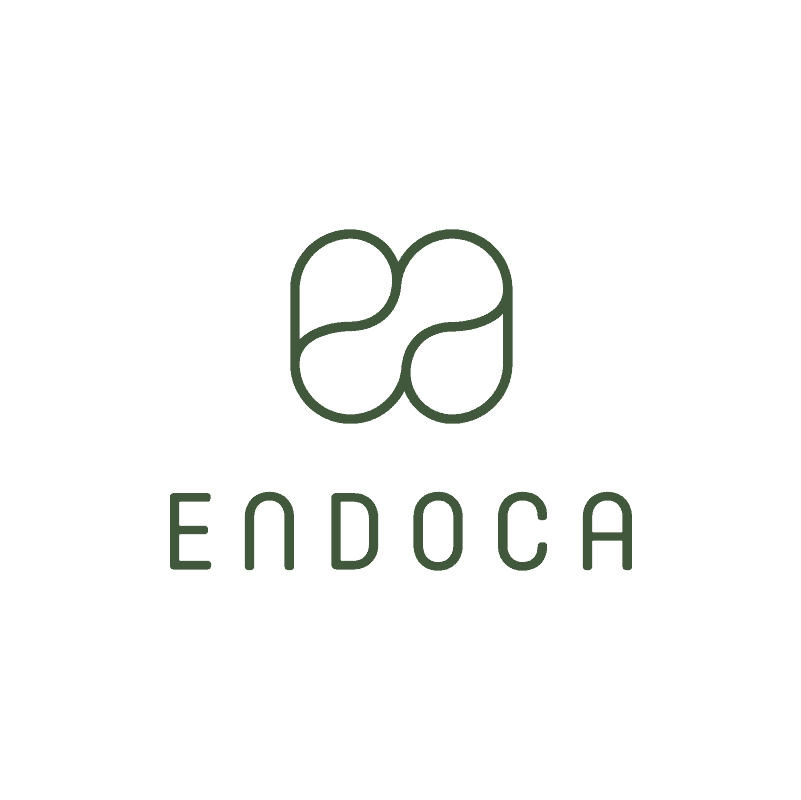 Buy product
From Endoca: 
Unheated and unprocessed, our medium strength CBD+CBDa raw formula offers the benefits of the hemp plant as nature intended. Packed with vital minor cannabinoids, omegas, vitamins, and minerals that are typically lost when heated. Our whole plant raw formula helps to naturally support your endocannabinoid system by creating balance in the body. This organic, non-GMO, CBD oil can be added to food and drinks, or simply taken on its own as a supplement in your wellness routine.
Additional information
| | |
| --- | --- |
| cannabinoids_cbd | 0.9492 |
| pesticides_phosmet | <LOQ |
| Units Per Serving | 1 |
| pesticides_propoxur | <LOQ |
| solvents_benzene | <LOQ |
| cannabinoids_cbc | 0.0424 |
| pesticides_spinetoram | <LOQ |
| Expiration date on label | 01/2021 |
| pesticides_spiromesifen | <LOQ |
| pesticides_chlordane | <LOQ |
| solvents_acetonitrile | <LOQ |
| pesticides_pyridaben | <LOQ |
| solvents_solvents_unit | ppm |
| solvents_propane | <LOQ |
| solvents_pentane | <LOQ |
| pesticides_carbaryl | <LOQ |
| solvents_n_hexane | <LOQ |
| Date Completed | 2020-01-03 19:50:47 |
| solvents_butane | <LOQ |
| pesticides_thiamethoxam | <LOQ |
| pesticides_trifloxystrobin | <LOQ |
| pesticides_etoxazole | <LOQ |
| Servings Per Container | 30 |
| solvents_acetone | <LOQ |
| solvents_trichloroethene | <LOQ |
| pesticides_pyrethrins | <LOQ |
| solvents_isopropanol | <LOQ |
| solvents_toluene | <LOQ |
| solvents_ethanol | <LOQ |
| batch number on label | 1227 |
| solvents_ethyl_ether | <LOQ |
| pesticides_tebuconazole | <LOQ |
| Days to receive shipment | 2 |
| pesticides_spinosad | <LOQ |
| $/mg Total CBD Actual | $0.15 |
| Actual Total CBN mg/package | 0 |
| Unit Description | Capsule |
| Pass/Fail Solvent? | Pass |
| Total cost | $38.00 |
| Actual - Claimed CBD Per Package | -42.87 |
| $/mg THC Actual | $2.04 |
| Manufacturer product URL | https://www.endoca.com/product/cbd-hemp-oil-capsules-raw-300 |
| solvents_xylenes | <LOQ |
| Actual Total CBG mg/package | 0 |
| pesticides_abamectin | <LOQ |
| Actual Total d9_THC mg/package | 18.64 |
| Date paid | 11/4/19 |
| Taxes | $0.00 |
| Flat/Volume | Flat |
| pesticides_thiacloprid | <LOQ |
| Actual Total CBC mg/package | 9.62 |
| Pass/Fail Pesticide? | Pass |
| Rewards Program | Yes |
| Price/oz | N/A |
| price/cbd | $0.10 |
| pesticides_piperonyl_butoxide | <LOQ |
| pesticides_spiroxamine | <LOQ |
| pesticides_acequinocyl | <LOQ |
| solvents_ethylene_oxide | <LOQ |
| solvents_heptane | <LOQ |
| Claimed CBD Per Dose | 10mg |
| Product cost | $31.00 |
| Product Order Number | END_169984 |
| Shipping cost | $7.00 |
| Product variation flavor | N/A |
| pesticides_propiconazole | <LOQ |
| pesticides_chlorpyrifos | <LOQ |
| pesticides_clofentezine | <LOQ |
| solvents_ethyl_acetate | <LOQ |
| pesticides_mevinphos | <LOQ |
| pesticides_fenoxycarb | <LOQ |
| solvents_chloroform | <LOQ |
| pesticides_fludioxonil | <LOQ |
| cannabinoids_thca | <LOQ |
| Wholesale | Yes |
| pesticides_pentachloronitrobenzene | <LOQ |
| pesticides_acetamiprid | <LOQ |
| pesticides_aldicarb | <LOQ |
| cannabinoids_d8_thc | ND |
| pesticides_azoxystrobin | <LOQ |
| pesticides_bifenthrin | <LOQ |
| pesticides_boscalid | <LOQ |
| pesticides_captan | <LOQ |
| Date Received | 2019-12-11 17:50:56 |
| solvents_methanol | <LOQ |
| Claimed CBD per bottle (mg) | 300 |
| pesticides_bifenazate | <LOQ |
| cannabinoids_d9_thc | 0.0821 |
| cannabinoids_cbga | ND |
| cannabinoids_cbdv | 0.0273 |
| cannabinoids_thcv | ND |
| pesticides_imazalil | <LOQ |
| cannabinoids_cannabinoids_unit | % |
| pesticides_chlorantraniliprole | <LOQ |
| solvents_1_2_dichloro_ethane | <LOQ |
| pesticides_chlorfenapyr | <LOQ |
| pesticides_diazinon | <LOQ |
| cannabinoids_cbg | <LOQ |
| pesticides_flonicamid | <LOQ |
| pesticides_etofenprox | <LOQ |
| cannabinoids_cbn | <LOQ |
| pesticides_myclobutanil | <LOQ |
| pesticides_imidacloprid | <LOQ |
| pesticides_fenhexamid | <LOQ |
| pesticides_kresoxim_methyl | <LOQ |
| pesticides_naled | <LOQ |
| pesticides_malathion | <LOQ |
| pesticides_oxamyl | <LOQ |
| pesticides_fenpyroximate | <LOQ |
| pesticides_spirotetramat | <LOQ |
| solvents_methylene_chloride | <LOQ |
| Actual Total CBD mg/package | 257.13 |
| pesticides_acephate | <LOQ |
| pesticides_methomyl | <LOQ |
| pesticides_metalaxyl | <LOQ |
| pesticides_permethrin | <LOQ |
| pesticides_ethoprophos | <LOQ |
| pesticides_prallethrin | <LOQ |
| pesticides_cypermethrin | <LOQ |
| pesticides_parathion_methyl | <LOQ |
| pesticides_pesticides_unit | ppm |
| pesticides_dimethoate | <LOQ |
| pesticides_coumaphos | <LOQ |
| pesticides_dichlorvos | <LOQ |
| pesticides_dimethomorph | <LOQ |
| pesticides_fipronil | <LOQ |
| pesticides_paclobutrazol | <LOQ |
| pesticides_hexythiazox | <LOQ |
| pesticides_carbofuran | <LOQ |
| cannabinoids_cbda | 0.2094 |
| pesticides_daminozide | <LOQ |
| pesticides_cyfluthrin | <LOQ |
| pesticides_methiocarb | <LOQ |
| Actual Total d9-THC mg/package | 18.64 |
| Actual Total CBD mg/package | 257.13 |
| Actual Total CBC mg/package | 9.62 |
| Actual Total CBG mg/package | 0 |
| Actual Total CBN mg/package | 0 |
| Pass/Fail Solvent? | Pass |
| Pass/Fail Pesticide? | Pass |
| $/mg THC Actual | 2.04 |
| $/mg Total CBD Actual | 0.15 |
| Actual - Claimed CBD Per Package | -42.87 |
---