GARDEN OF LIFE CBD PET WHOLE HEMP EXTRACT LIQUID DROPS 20 MG
Expert Score
Real Tested CBD Says: Acceptable
Product tests slightly above CBD claims made on the label, but the quality of the hemp extraction is in question. The test results reveal little other cannabinoids besides CBD, meaning the Entourage Effect won't take place within the users body.
Download Lab Test
Pros:
Passed both residual solvent and pesticide testing

Free Shipping
Cons:
Appears to be using CBD Isolate instead of Broad Spectrum Whole Hemp CBD as claimed
| | |
| --- | --- |
| $/CBD: | $0.06 |
| $/THC: | 0 |
| Actual Total d9-THC mg/package: | 0 |
| Actual - Claimed CBD Per Package: | 62.78 |
| Actual Total CBD mg/package: | 662.78 |
| Actual Total CBN mg/package: | 0 |
| Actual Total CBC mg/package: | 0 |
| Actual Total CBG mg/package: | 0 |
| Pass/Fail Pesticide?: | |
| Pass/Fail Solvent?: | |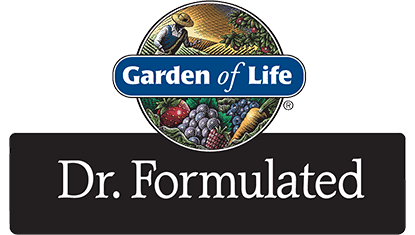 Buy product
From Garden of Life:
This unique product is made with 20mg of Cannabidiol (CBD) from Whole Hemp Extract, plus our specially sourced Pure Essential Oils rich in terpenes, to create a more potent entourage effect
For Adult Dogs
20mg of CBD per Administration Unit
+ Entourage Effect Blend
THC Free, Vegan & Gluten Free
Delicious Peanut Butter Flavor
Whole Hemp Extract with No THC
Garden of Life whole hemp extracts contain a Full Spectrum of terpenes, cannabinoids, flavonoids, and fatty acids found in the hemp plant, all working together to create synergies that are known as the entourage effect. What's missing? THC, the unwanted psychoactive commonly found in hemp. That's why we call our Whole Hemp Extract "Broad Spectrum"—it's all of the complex benefits of hemp without the unwanted risk of THC.
Additional information
| | |
| --- | --- |
| cannabinoids_thcv | ND |
| solvents_trichloroethene | <LOQ |
| Servings Per Container | 30 |
| solvents_acetone | <LOQ |
| solvents_acetonitrile | <LOQ |
| solvents_benzene | <LOQ |
| pesticides_clofentezine | <LOQ |
| Date paid | 12/15/19 |
| Flat/Volume | Flat |
| Units Per Serving | 1 |
| pesticides_thiamethoxam | <LOQ |
| Claimed CBD Per Dose | 20mg |
| solvents_butane | <LOQ |
| Unit Description | mL |
| solvents_xylenes | <LOQ |
| solvents_ethyl_ether | <LOQ |
| solvents_solvents_unit | ppm |
| pesticides_trifloxystrobin | <LOQ |
| solvents_propane | <LOQ |
| solvents_pentane | <LOQ |
| solvents_n_hexane | <LOQ |
| solvents_methylene_chloride | <LOQ |
| solvents_methanol | <LOQ |
| solvents_isopropanol | <LOQ |
| solvents_heptane | <LOQ |
| solvents_ethylene_oxide | <LOQ |
| pesticides_chlorfenapyr | <LOQ |
| pesticides_chlorpyrifos | <LOQ |
| solvents_ethanol | <LOQ |
| pesticides_spinosad | <LOQ |
| pesticides_spiromesifen | <LOQ |
| pesticides_piperonyl_butoxide | <LOQ |
| pesticides_thiacloprid | <LOQ |
| solvents_chloroform | <LOQ |
| Actual - Claimed CBD Per Package | 62.78 |
| Product variation flavor | Peanut Butter |
| price/cbd | $0.06 |
| Price/oz | 35 |
| Product cost | $35.99 |
| Product Order Number | 20092034 |
| Product Variation size ml | 30 |
| Pass/Fail Pesticide? | Pass |
| Product Variation Size oz | 1.014420681 |
| Rewards Program | No |
| Shipping cost | $0.00 |
| Taxes | $2.37 |
| Total cost | $38.36 |
| Pass/Fail Solvent? | Pass |
| pesticides_pyridaben | <LOQ |
| pesticides_spiroxamine | <LOQ |
| pesticides_tebuconazole | <LOQ |
| Manufacturer product URL | https://www.gardenoflife.com/dr-formulated-cbd-oil-for-dogs-20mg-peanut-butter-drops-liquid |
| Payment Methods | CC |
| Actual Total CBG mg/package | 0 |
| $/mg Total CBD Actual | $0.06 |
| $/mg THC Actual | 0 |
| Actual Total CBD mg/package | 662.78 |
| Actual Total d9_THC mg/package | 0 |
| Actual Total CBN mg/package | 0 |
| Actual Total CBC mg/package | 0 |
| pesticides_spinetoram | <LOQ |
| solvents_ethyl_acetate | <LOQ |
| cannabinoids_cbc | ND |
| pesticides_acephate | <LOQ |
| pesticides_spirotetramat | <LOQ |
| solvents_toluene | <LOQ |
| cannabinoids_cbga | ND |
| pesticides_captan | <LOQ |
| pesticides_aldicarb | <LOQ |
| pesticides_acetamiprid | <LOQ |
| pesticides_acequinocyl | <LOQ |
| pesticides_cyfluthrin | <LOQ |
| pesticides_pyrethrins | <LOQ |
| cannabinoids_thca | ND |
| cannabinoids_cbd | 2.3433 |
| cannabinoids_cbda | ND |
| cannabinoids_cbdv | <LOQ |
| solvents_1_2_dichloro_ethane | <LOQ |
| pesticides_pentachloronitrobenzene | <LOQ |
| Date Received | 2020-01-22 17:23:16.656636 |
| Date Completed | 2020-02-06 01:32:09.028364 |
| pesticides_chlorantraniliprole | <LOQ |
| pesticides_boscalid | <LOQ |
| cannabinoids_d8_thc | ND |
| cannabinoids_cbn | ND |
| cannabinoids_d9_thc | ND |
| cannabinoids_cannabinoids_unit | % |
| pesticides_diazinon | <LOQ |
| pesticides_dimethoate | <LOQ |
| pesticides_abamectin | <LOQ |
| pesticides_dichlorvos | <LOQ |
| pesticides_metalaxyl | <LOQ |
| pesticides_oxamyl | <LOQ |
| pesticides_carbofuran | <LOQ |
| pesticides_fenhexamid | <LOQ |
| pesticides_chlordane | <LOQ |
| pesticides_cypermethrin | <LOQ |
| pesticides_coumaphos | <LOQ |
| pesticides_carbaryl | <LOQ |
| cannabinoids_cbg | ND |
| pesticides_bifenthrin | <LOQ |
| pesticides_azoxystrobin | <LOQ |
| pesticides_propiconazole | <LOQ |
| pesticides_prallethrin | <LOQ |
| pesticides_phosmet | <LOQ |
| pesticides_pesticides_unit | ppm |
| pesticides_permethrin | <LOQ |
| pesticides_parathion_methyl | <LOQ |
| pesticides_kresoxim_methyl | <LOQ |
| pesticides_malathion | <LOQ |
| pesticides_paclobutrazol | <LOQ |
| pesticides_myclobutanil | <LOQ |
| pesticides_mevinphos | <LOQ |
| pesticides_methomyl | <LOQ |
| pesticides_methiocarb | <LOQ |
| pesticides_bifenazate | <LOQ |
| pesticides_dimethomorph | <LOQ |
| pesticides_naled | <LOQ |
| pesticides_propoxur | <LOQ |
| pesticides_imidacloprid | <LOQ |
| pesticides_etoxazole | <LOQ |
| pesticides_hexythiazox | <LOQ |
| pesticides_fludioxonil | <LOQ |
| pesticides_flonicamid | <LOQ |
| pesticides_fipronil | <LOQ |
| pesticides_fenpyroximate | <LOQ |
| pesticides_fenoxycarb | <LOQ |
| pesticides_daminozide | <LOQ |
| pesticides_imazalil | <LOQ |
| pesticides_etofenprox | <LOQ |
| pesticides_ethoprophos | <LOQ |
| Wholesale | No |
---