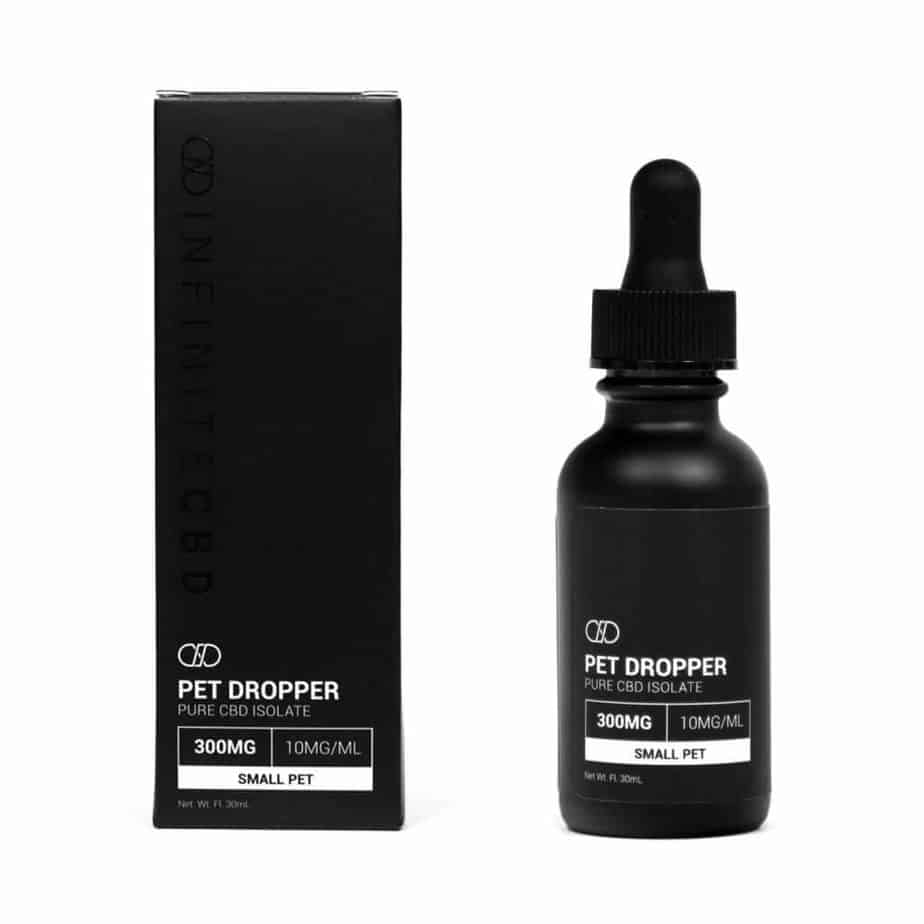 INFINITE CBD SMALL PET 300 MG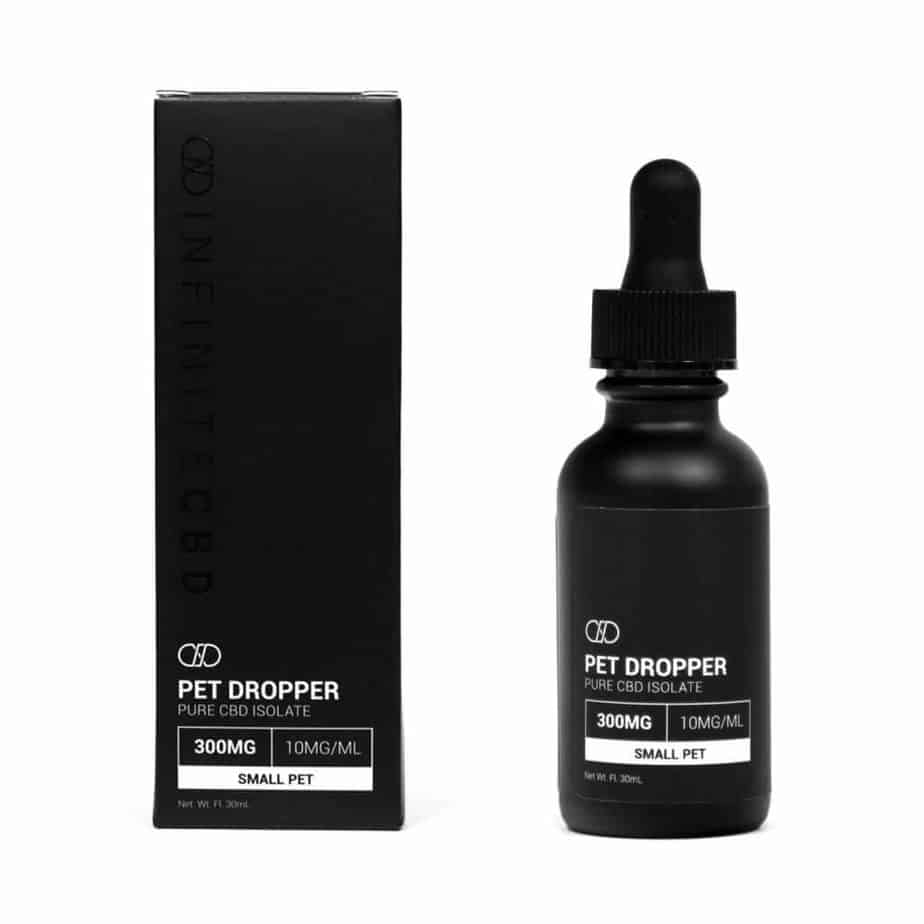 $21.00
Infinite CBD 250mg pet dropper for small pets gets a recommended rating from our expert CBD review staff. This CBD oil for pets tests almost exactly to the label claim for CBD. This is a CBD isolate product, which means it only contains CBD, but it passed residual solvent & pesticide tests, and is priced low enough to have a CBD$/mg of $0.06/mg.
Download Lab Test
Pros:
Passed both residual solvent and pesticide testing

Amazingly accurate dosage

Several different potency levels
Cons:
6 days from online order to our door in Las Vegas via free shipping

No Entourage Effect since no supporting cannabinoids
| | |
| --- | --- |
| $/CBD: | $0.06 |
| $/THC: | N/A |
| Actual Total d9-THC mg/package: | 0 |
| Actual - Claimed CBD Per Package: | 16.19 |
| Actual Total CBD mg/package: | 316.19 |
| Actual Total CBN mg/package: | 0 |
| Actual Total CBC mg/package: | 0 |
| Actual Total CBG mg/package: | 0 |
| Pass/Fail Pesticide?: | |
| Pass/Fail Solvent?: | |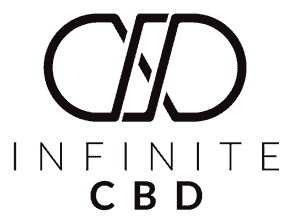 BUY PRODUCT
From Infinite CBD:
Our favorite furry friends have endocannabinoid systems too. Just like you and the rest of the family, your cats and/or dogs would also enjoy some CBD. By activating the endocannabinoid system with CBD, your pet will maintain a healthy lifestyle. The combination of coconut oil allows for a healthier coat, clears up eczema, reduces allergies, improves digestion, and aids in arthritis and ligament problems. If your pet has a sensitive stomach, do not worry, the Pet Dropper is gentle enough for all diets. A Small Pet dropper has .5 mg per drop or 300 mg.
---