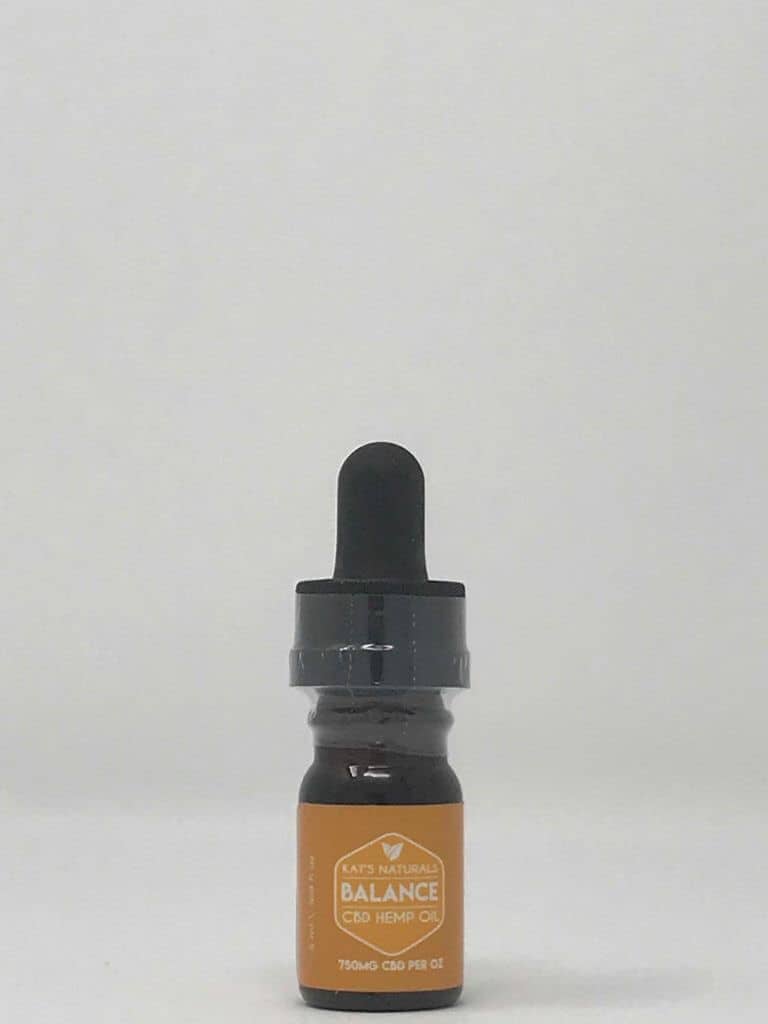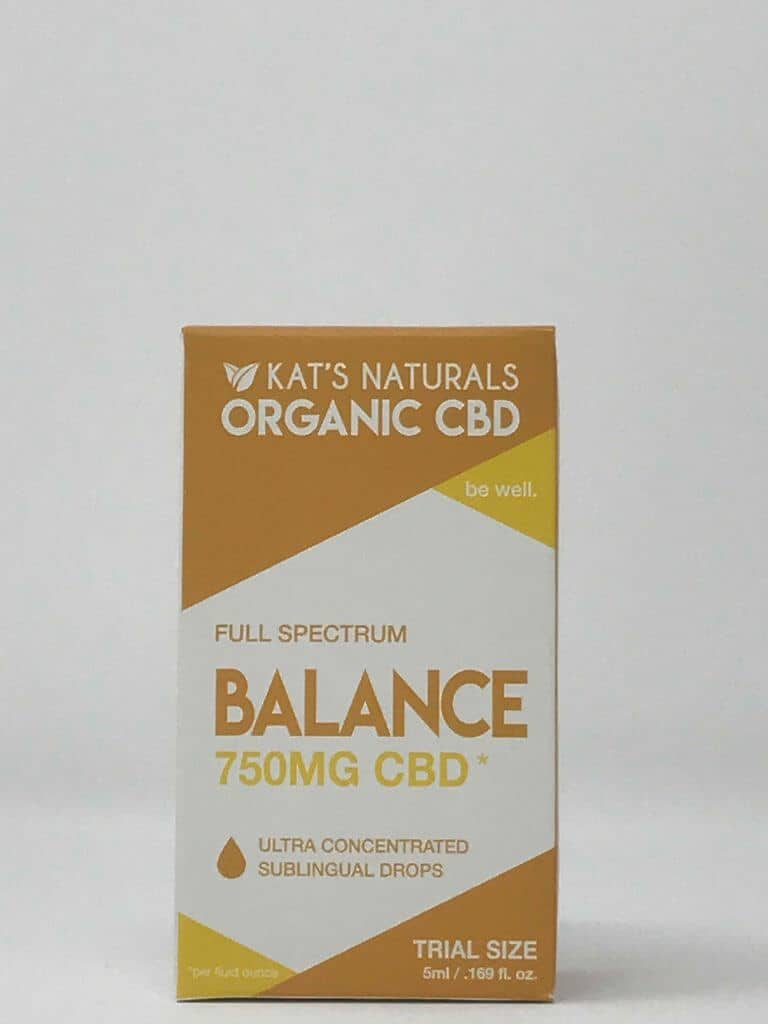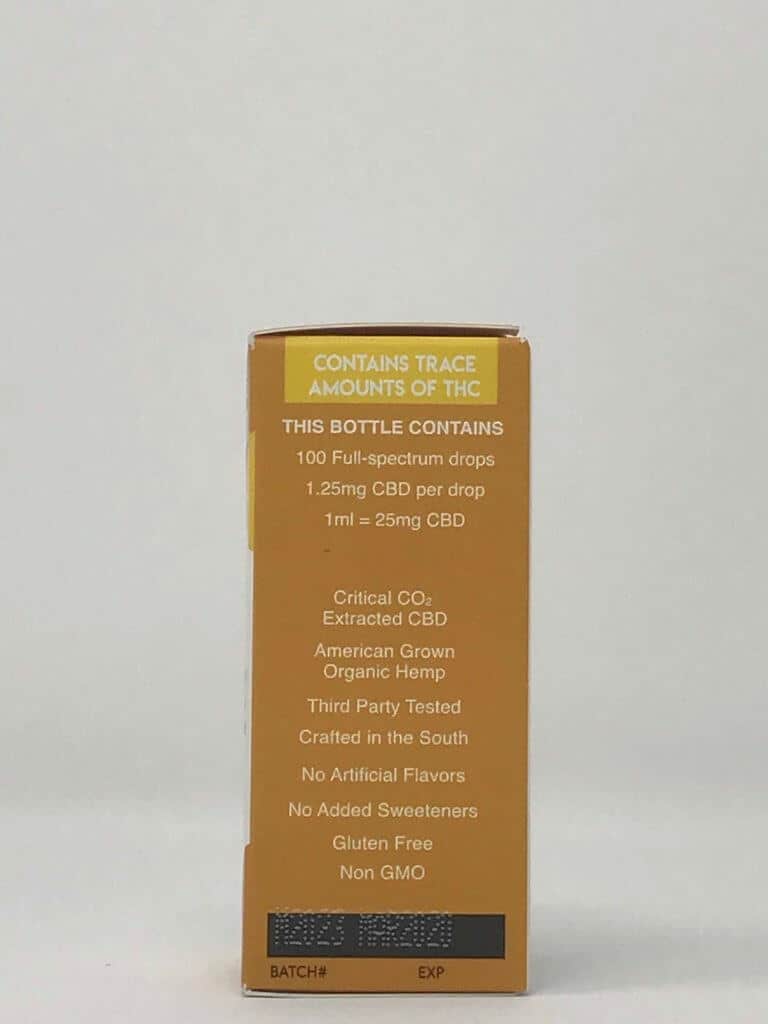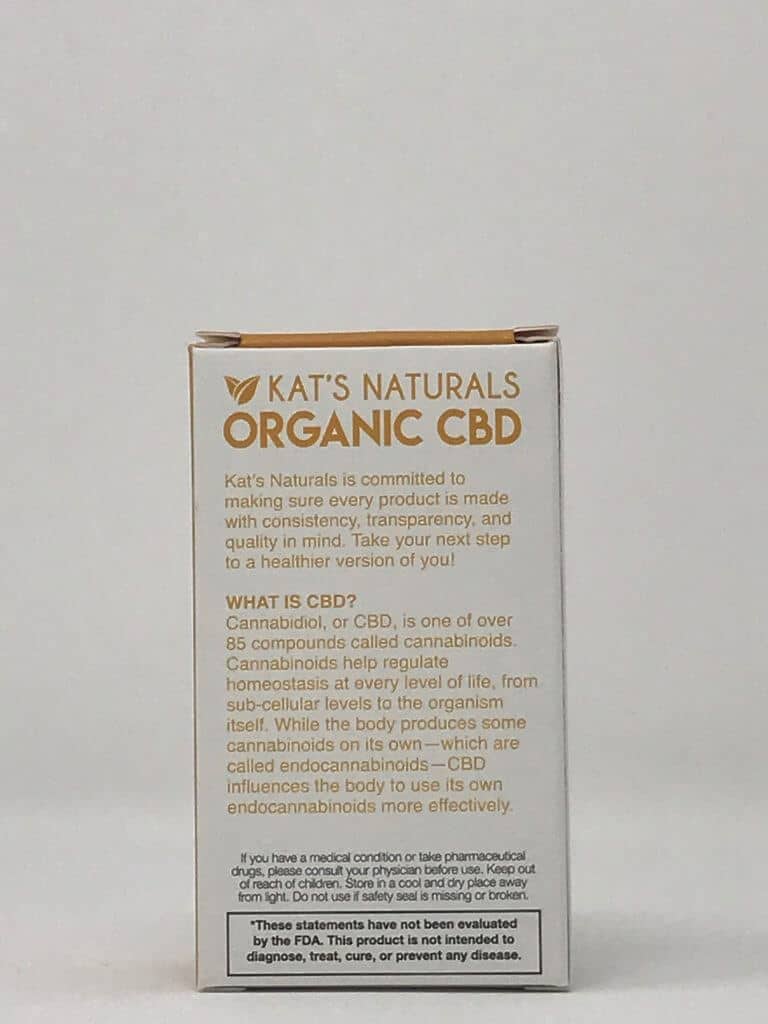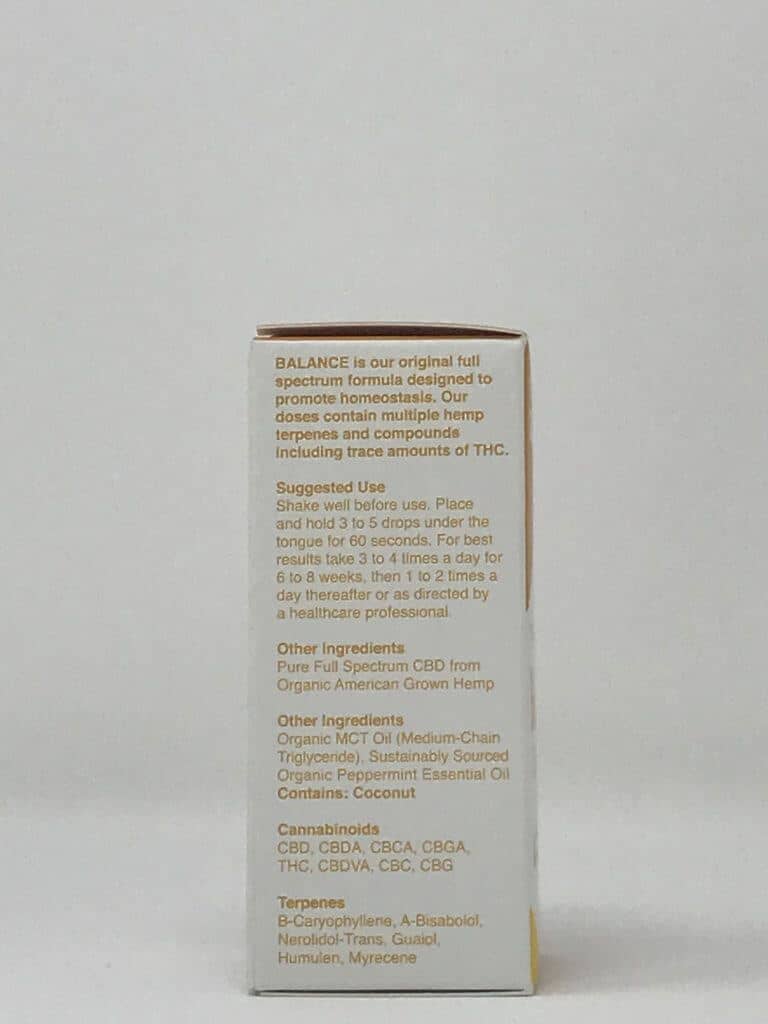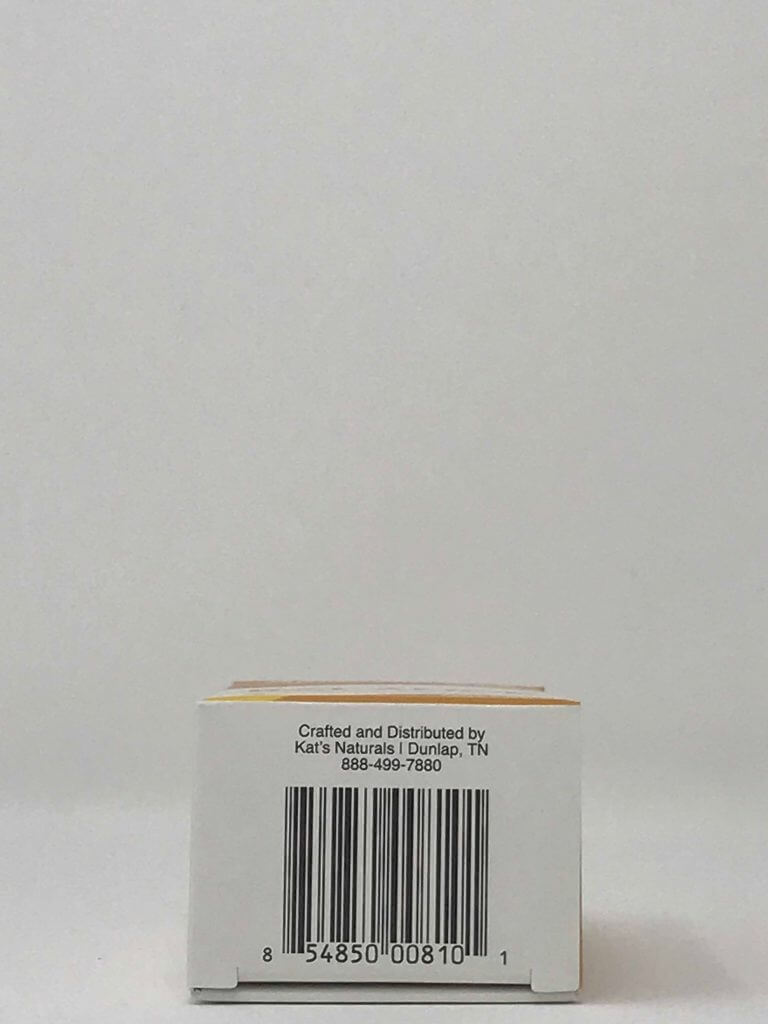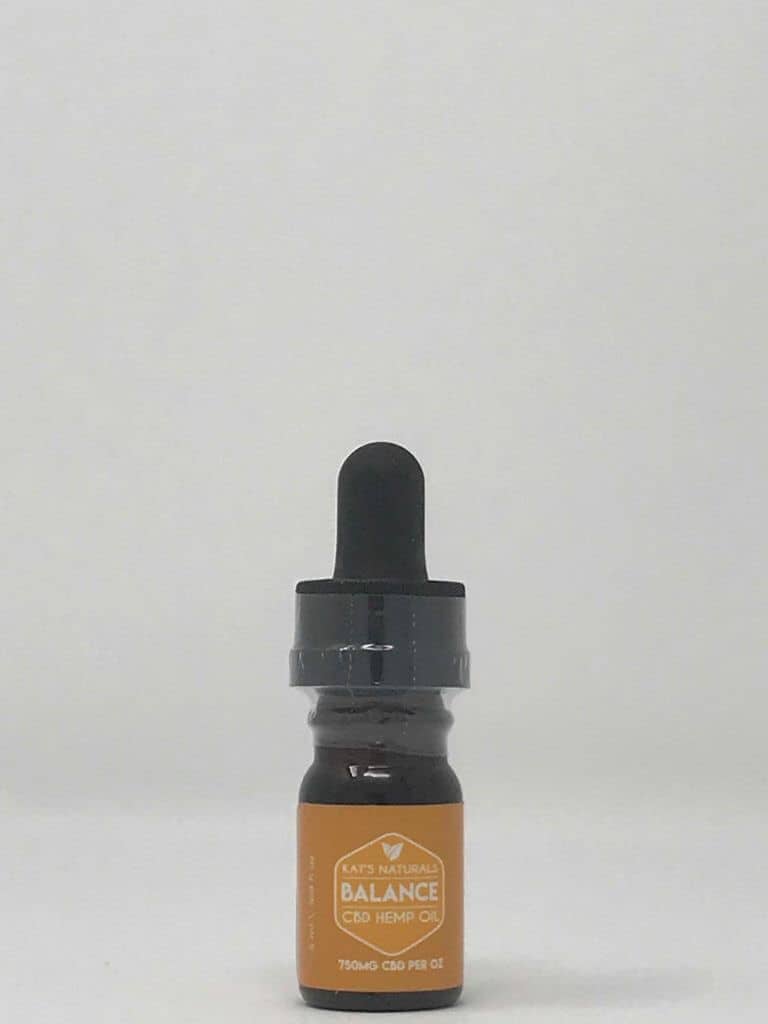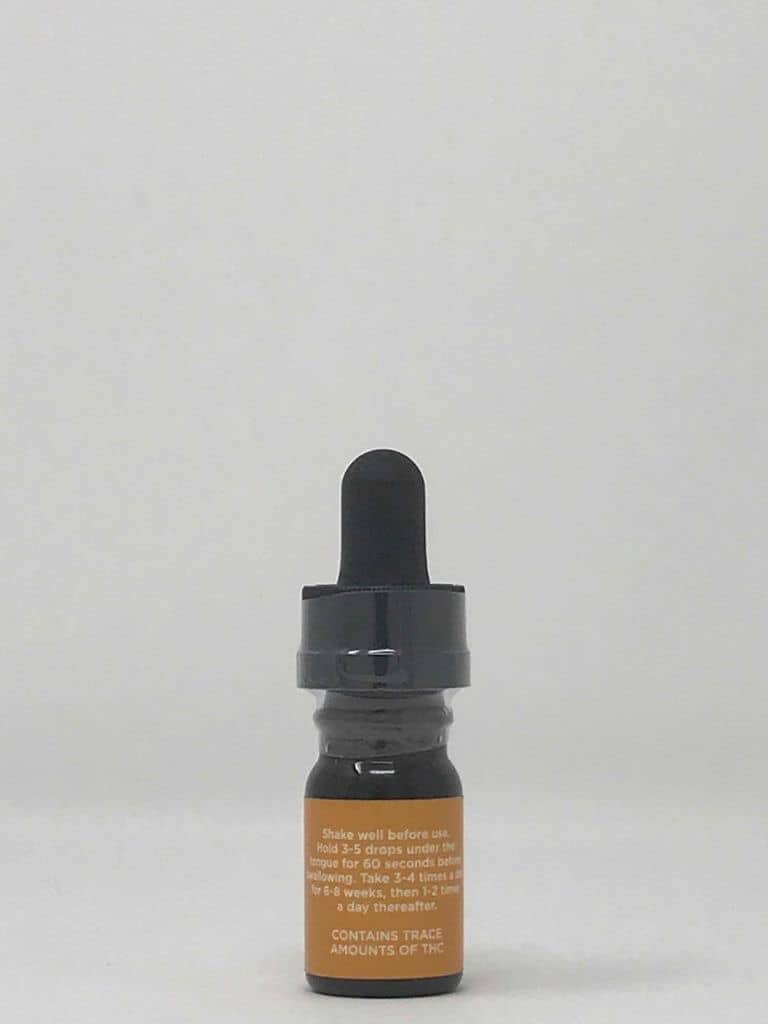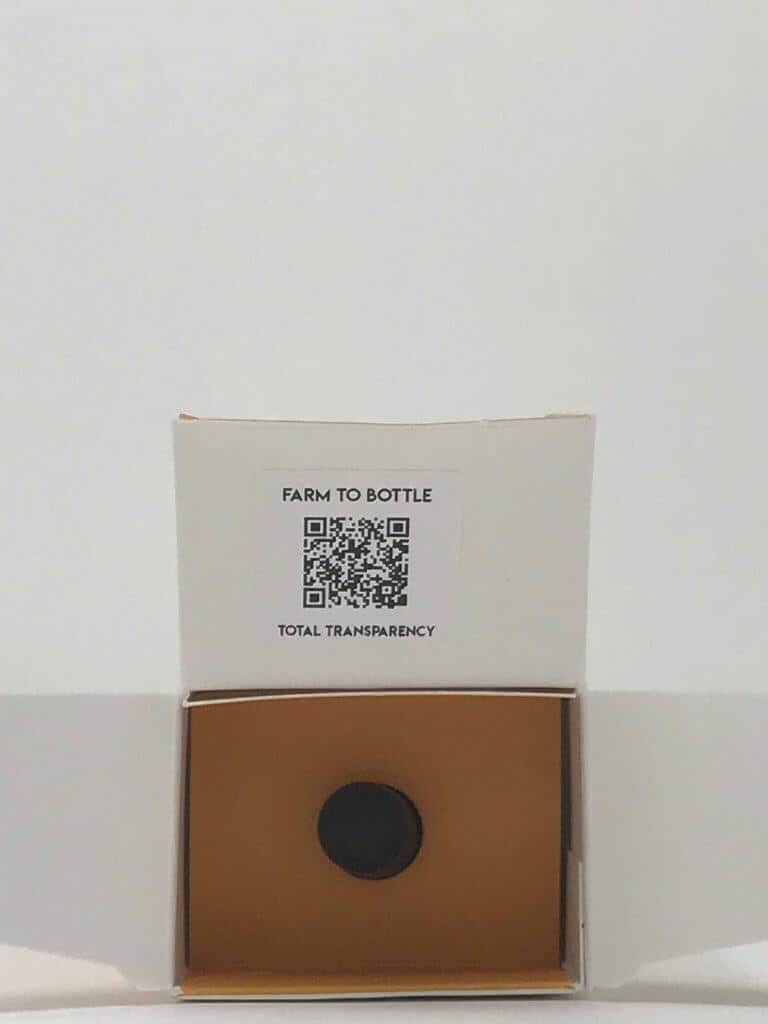 KAT'S NATURALS ORGANIC CBD BALANCE CBD OIL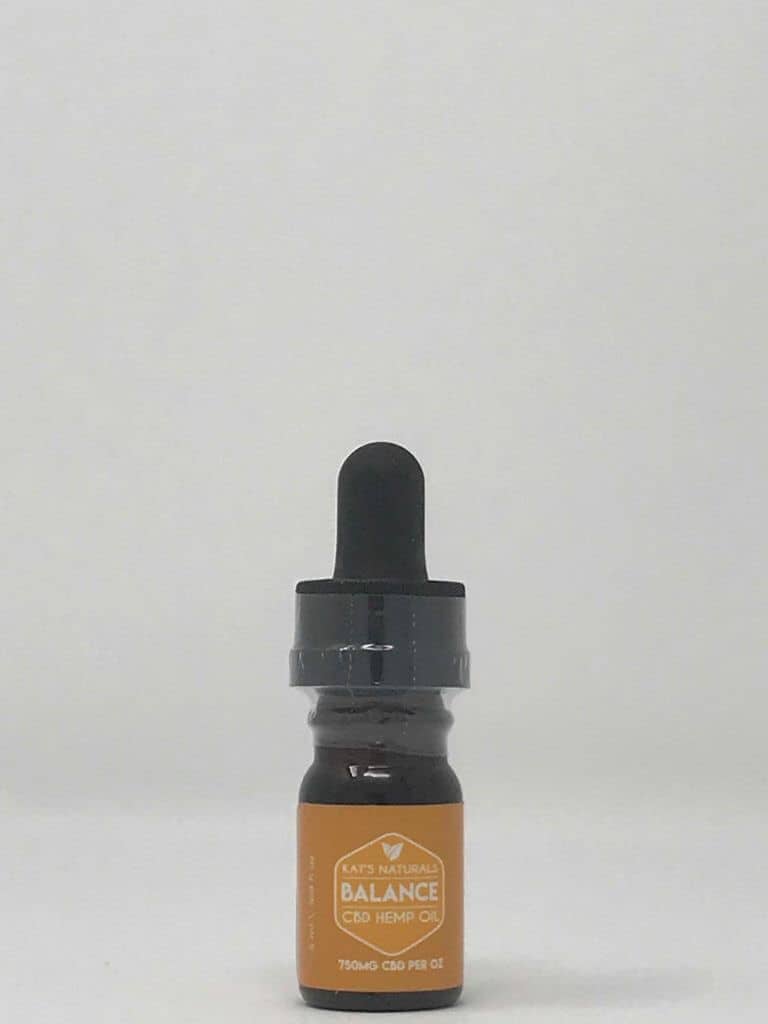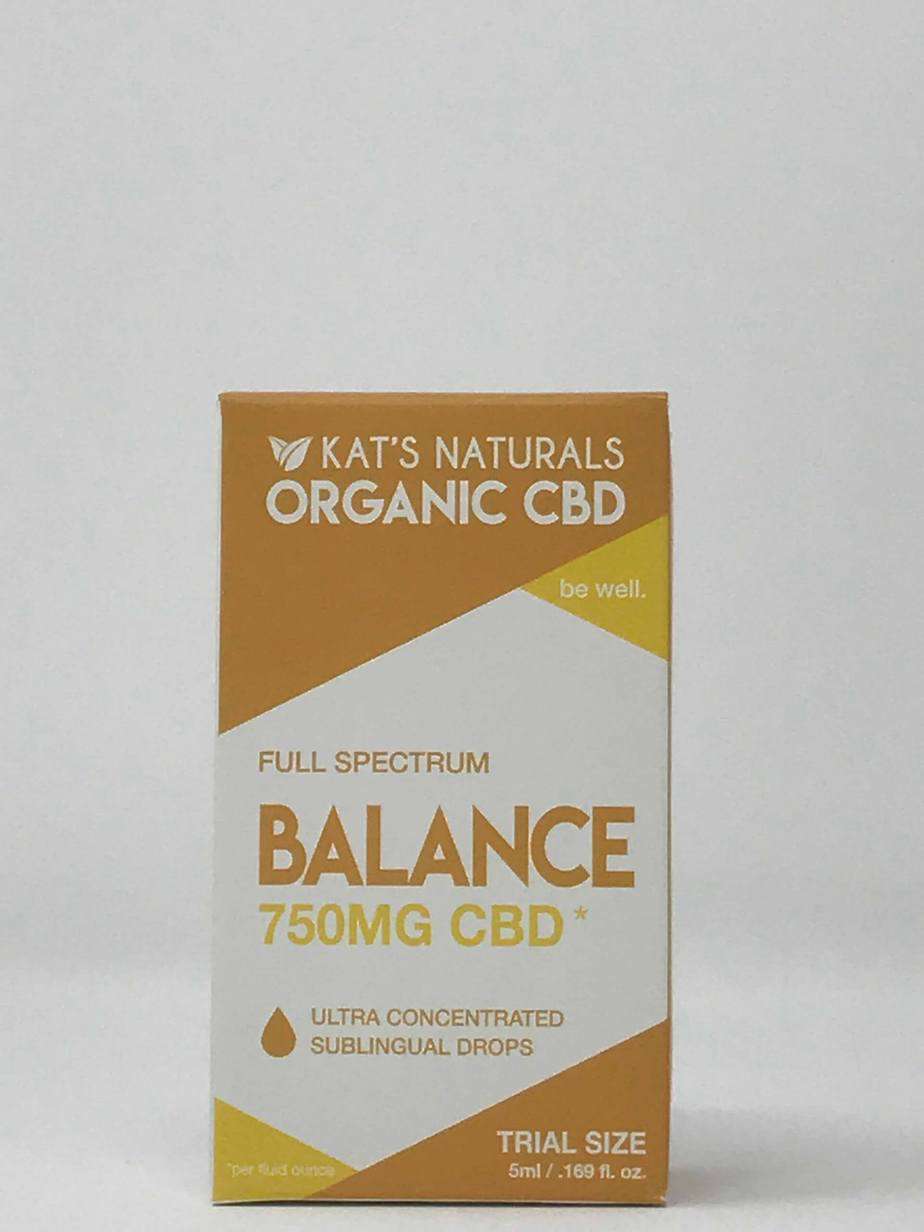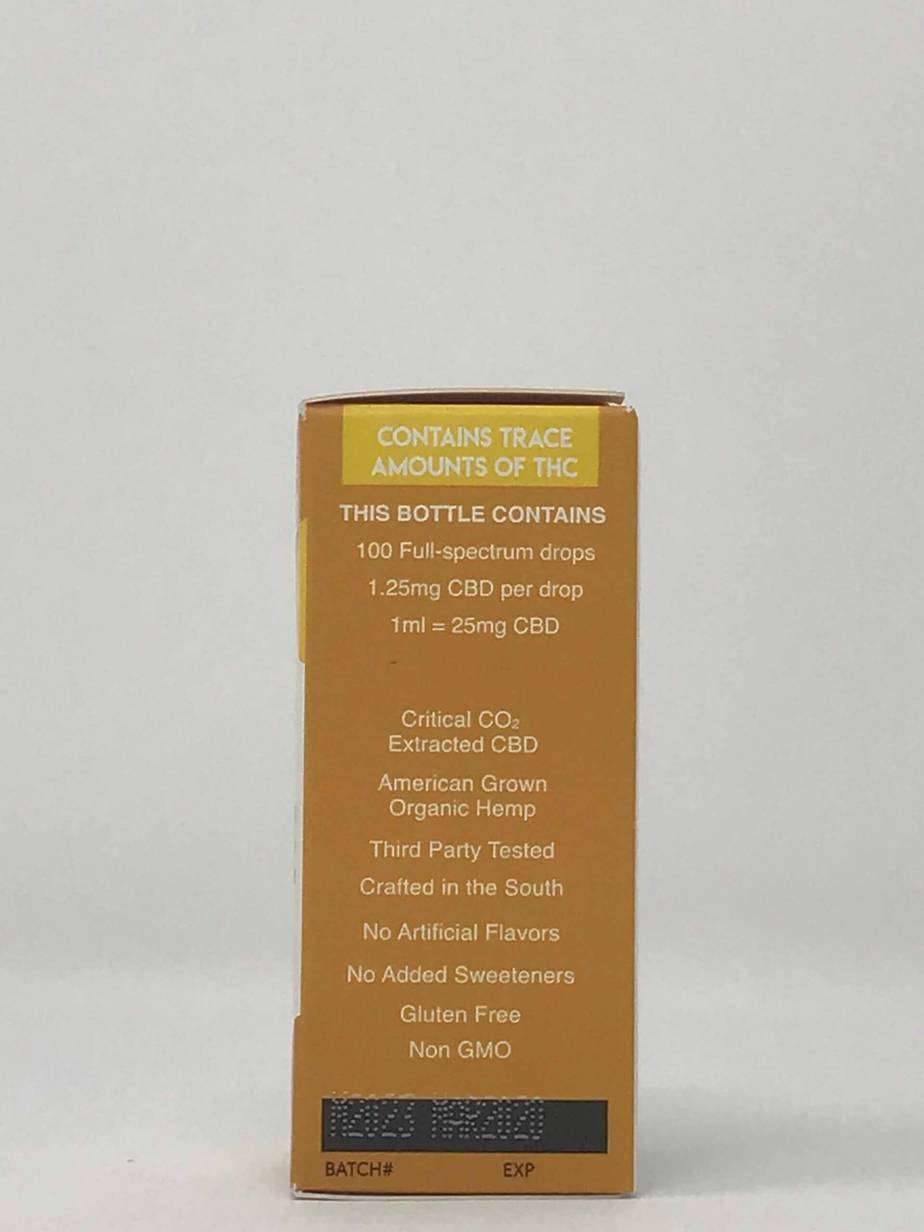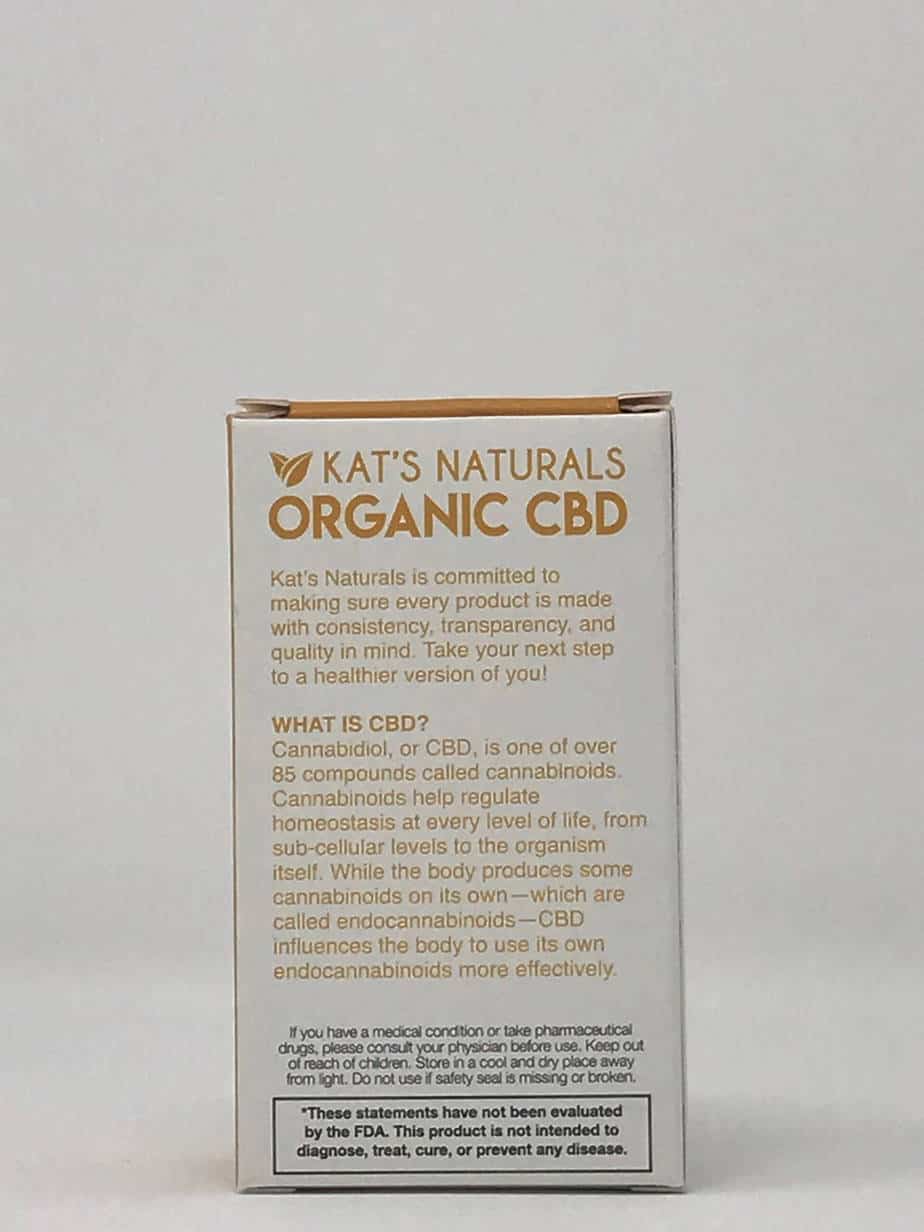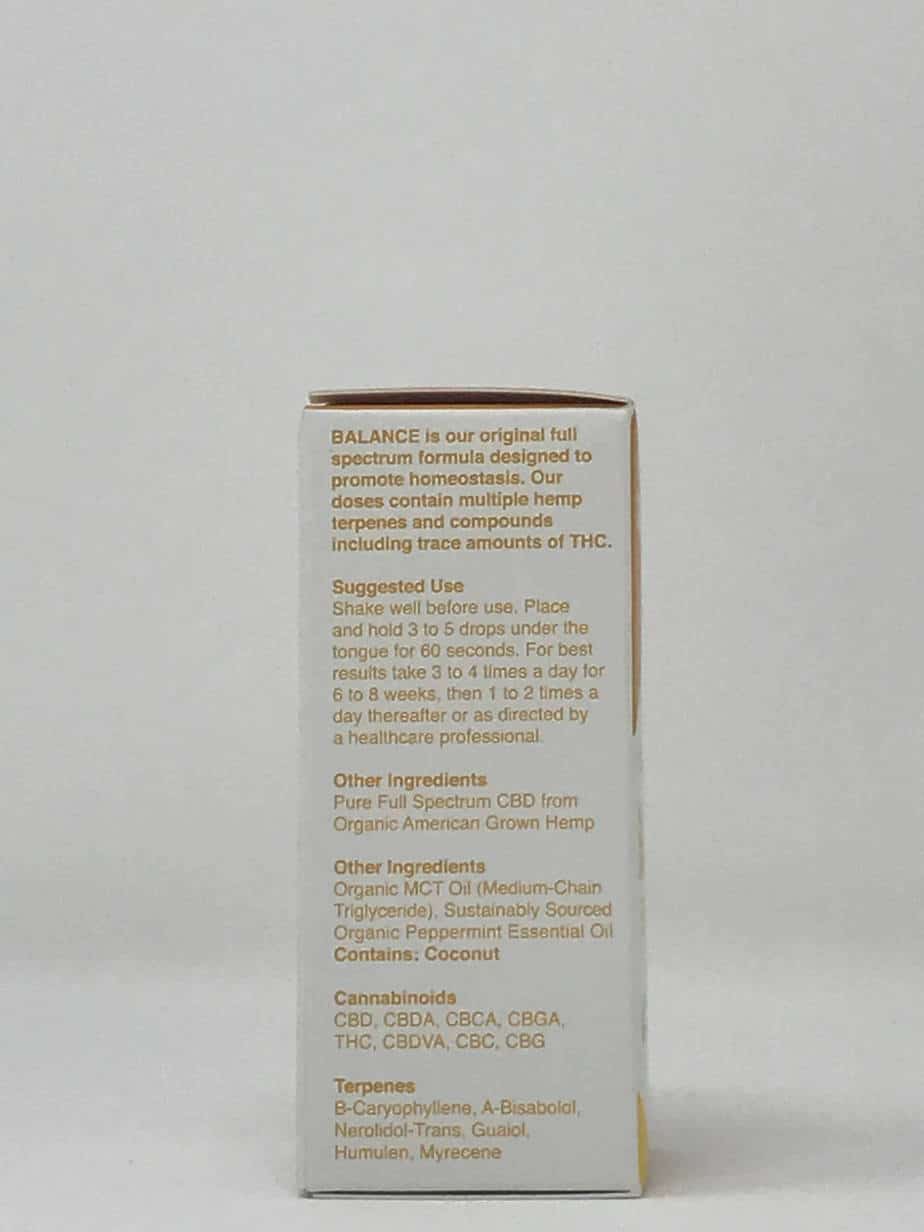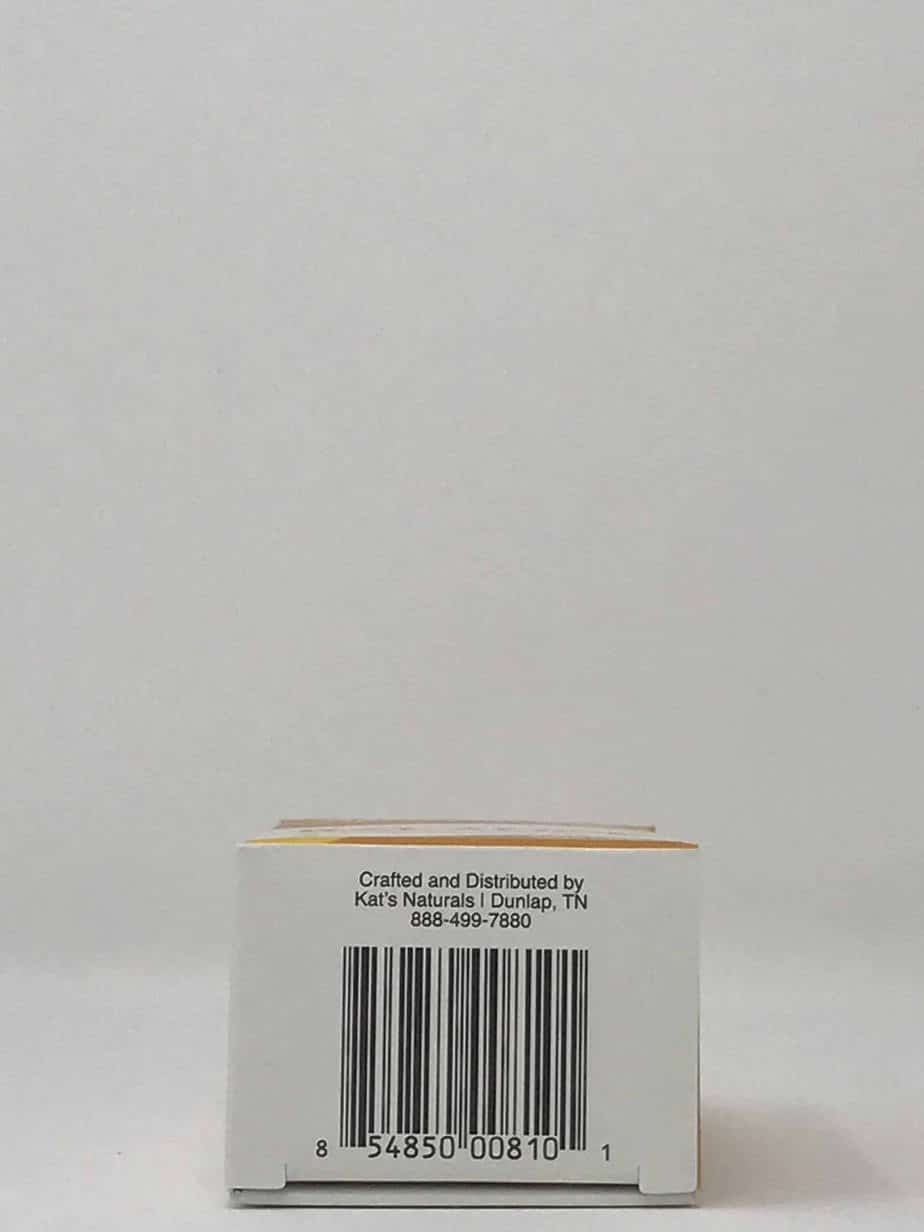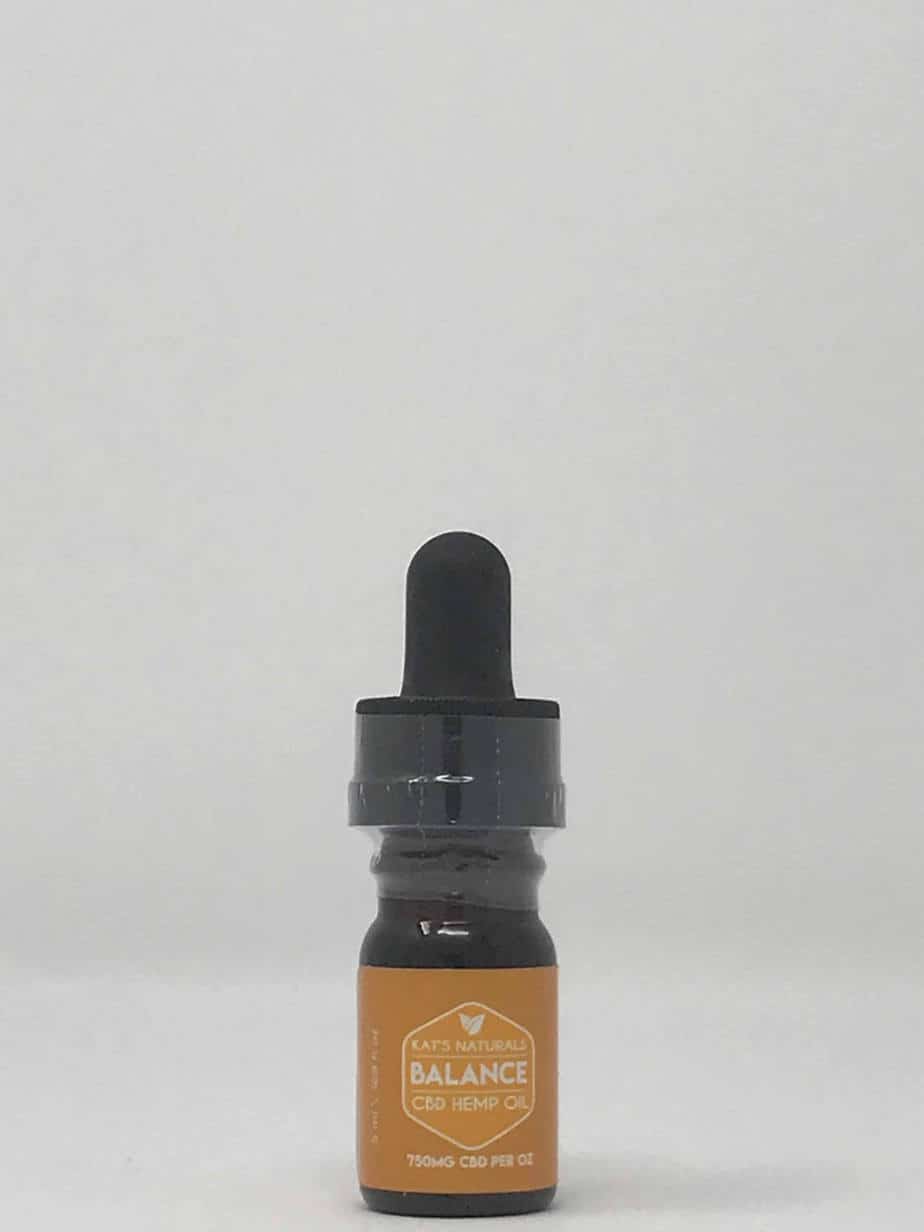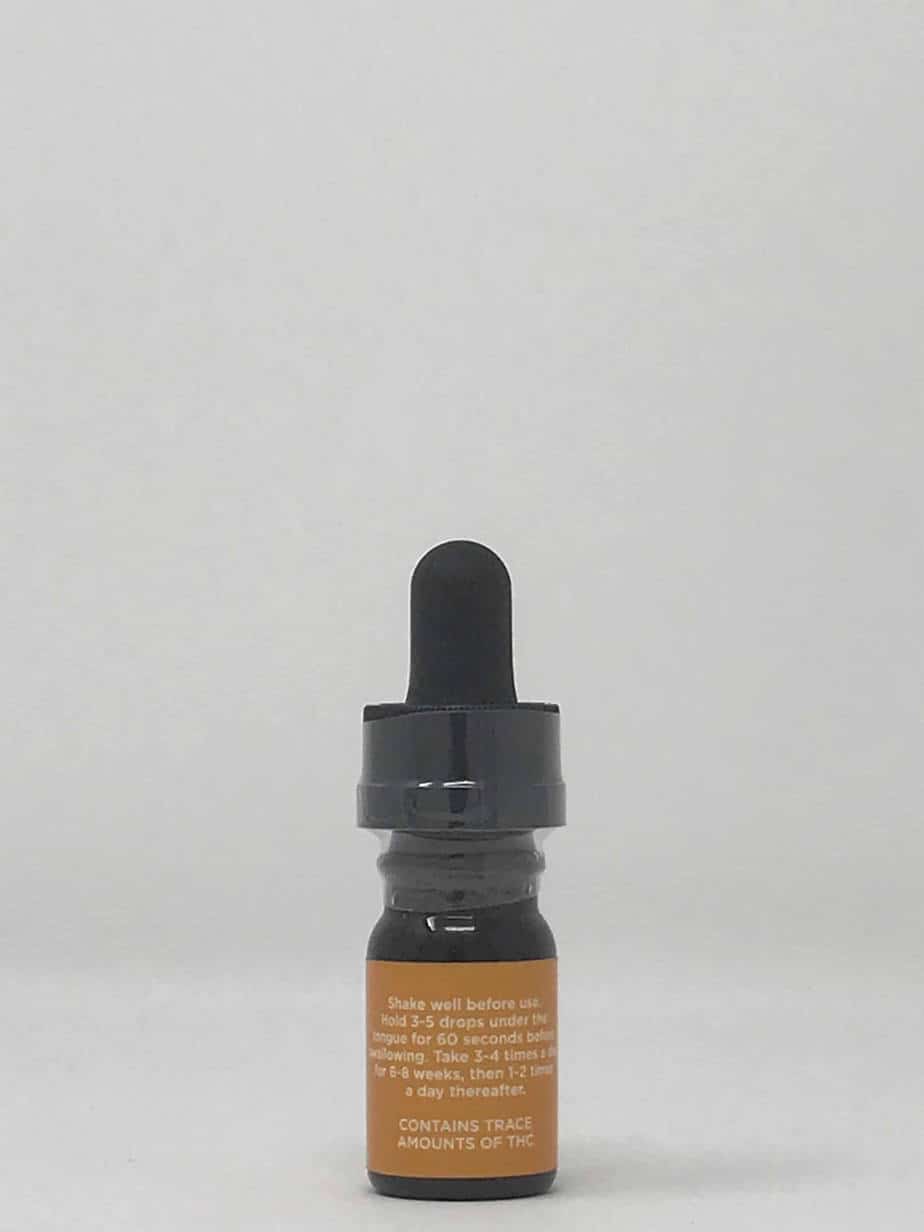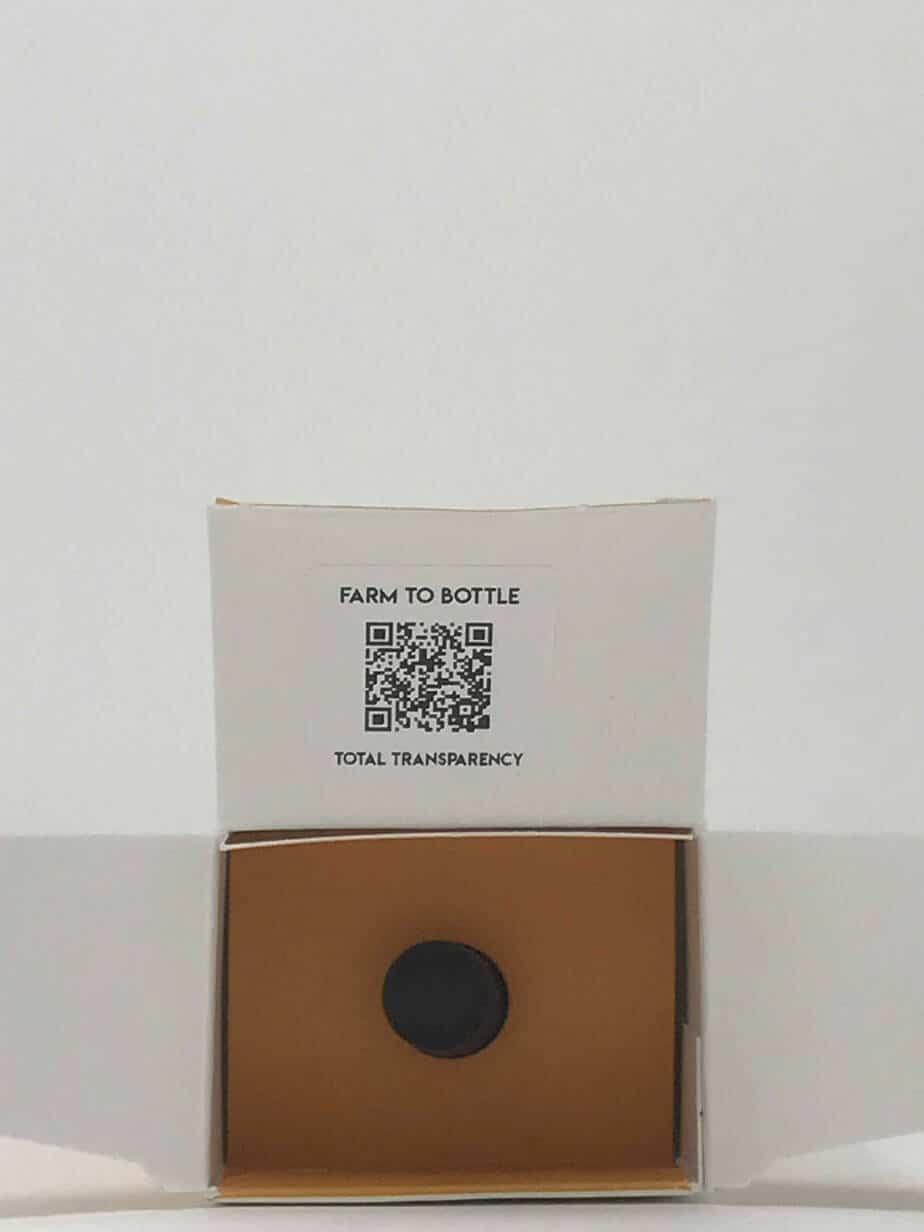 $25.00
Expert Score
Real Tested CBD Says: Acceptable
This oil from Kat's Natural tests almost exactly to the label claims at just -4.5mg CBD under bottle. It also contains a tiny amount of THC but no other supporting cannabinoids. This product claims to be a full-spectrum CBD oil, but the test results show otherwise.
Download Lab Test
Pros:
Passed residual solvent and pesticide tests

4 days shipping is faster than average
Cons:
No CBN, CBC or CBG so little chance for Entourage Effect

Expensive per MG CBD
| | |
| --- | --- |
| $/CBD: | $0.27 |
| $/THC: | $29.00 |
| Actual Total d9-THC mg/package: | 1.1055 |
| Actual - Claimed CBD Per Package: | -4.5 |
| Actual Total CBD mg/package: | 120.5 |
| Actual Total CBN mg/package: | 0 |
| Actual Total CBC mg/package: | 0 |
| Actual Total CBG mg/package: | 0 |
| Pass/Fail Pesticide?: | |
| Pass/Fail Solvent?: | |
From Kat's Naturals:
Encourages harmony throughout the body by using every aspect of the hemp plant. Ingredients: Pure Full Spectrum CBD from Organic American Grown Hemp, Organic MCT Oil (Medium-Chain Triglyceride), Sustainably Sourced Organic Peppermint Essential Oil Contains: Coconut. Coconut oil: We use coconut oil because it is high in healthy saturated fats that have different effects than most other fats in your diet. These fats can boost fat burning and provide your body and brain with quick energy. It is jam-packed with antioxidants, moisturizing fatty acids, and antibacterial anti-fungal properties. Virgin coconut oil is a cold-pressed natural oil. There is actually no difference between extra virgin coconut oil and virgin coconut oil. The medium chain triglyceride (MCT), meaning it is made up of three medium-chain fatty acids bonded together, composition of coconut oil responsible for its many characteristics.
Peppermint: When ingested, promotes healthy respiratory function and clear breathing* It also promotes digestive health when taken internally* contains Menthol, menthone, eucalyptol terpenes.
Extraction Method: Steam distilled from aerial parts
Cannabinoids: CBD, CBG, CBC, CBGA, THC, CBDV, THCa Terpenes:B-Caryophyllene, A-Bisabolol, Nerolidol-Trans, Guaiol, Humulene, Myrcene, eucalyptol, menthol
Additional information
| | |
| --- | --- |
| pesticides_etoxazole | <LOQ |
| pesticides_fenpyroximate | <LOQ |
| pesticides_diazinon | <LOQ |
| solvents_butane | <LOQ |
| pesticides_pyridaben | <LOQ |
| pesticides_fludioxonil | <LOQ |
| cannabinoids_thca | 0.0214 |
| pesticides_hexythiazox | <LOQ |
| pesticides_flonicamid | <LOQ |
| pesticides_coumaphos | <LOQ |
| pesticides_clofentezine | <LOQ |
| pesticides_cypermethrin | <LOQ |
| pesticides_spinosad | <LOQ |
| pesticides_chlorpyrifos | <LOQ |
| cannabinoids_cbn | ND |
| pesticides_acetamiprid | <LOQ |
| pesticides_dimethomorph | <LOQ |
| pesticides_fenhexamid | <LOQ |
| pesticides_ethoprophos | <LOQ |
| pesticides_etofenprox | <LOQ |
| pesticides_acephate | <LOQ |
| cannabinoids_d8_thc | ND |
| pesticides_chlorfenapyr | <LOQ |
| cannabinoids_thcv | ND |
| cannabinoids_d9_thc | 0.0227 |
| pesticides_pentachloronitrobenzene | <LOQ |
| pesticides_cyfluthrin | <LOQ |
| Date Completed | 2020-01-03 19:50:47 |
| pesticides_chlorantraniliprole | 0.705 |
| cannabinoids_cannabinoids_unit | % |
| cannabinoids_cbga | <LOQ |
| pesticides_fenoxycarb | <LOQ |
| pesticides_dichlorvos | <LOQ |
| pesticides_kresoxim_methyl | <LOQ |
| pesticides_propoxur | <LOQ |
| pesticides_imidacloprid | <LOQ |
| pesticides_metalaxyl | <LOQ |
| pesticides_paclobutrazol | <LOQ |
| pesticides_oxamyl | <LOQ |
| pesticides_permethrin | <LOQ |
| pesticides_pesticides_unit | ppm |
| pesticides_acequinocyl | <LOQ |
| pesticides_mevinphos | <LOQ |
| pesticides_myclobutanil | <LOQ |
| pesticides_naled | <LOQ |
| pesticides_fipronil | <LOQ |
| pesticides_methiocarb | <LOQ |
| cannabinoids_cbg | <LOQ |
| pesticides_imazalil | <LOQ |
| pesticides_daminozide | <LOQ |
| pesticides_abamectin | <LOQ |
| pesticides_methomyl | <LOQ |
| pesticides_phosmet | <LOQ |
| pesticides_prallethrin | <LOQ |
| pesticides_propiconazole | <LOQ |
| pesticides_pyrethrins | <LOQ |
| solvents_chloroform | <LOQ |
| pesticides_spinetoram | <LOQ |
| pesticides_parathion_methyl | <LOQ |
| pesticides_chlordane | <LOQ |
| pesticides_spiromesifen | <LOQ |
| pesticides_carbofuran | <LOQ |
| Days to receive shipment | 4 |
| solvents_ethanol | <LOQ |
| pesticides_malathion | <LOQ |
| pesticides_dimethoate | <LOQ |
| solvents_ethylene_oxide | <LOQ |
| solvents_methylene_chloride | <LOQ |
| pesticides_thiacloprid | <LOQ |
| pesticides_thiamethoxam | <LOQ |
| pesticides_trifloxystrobin | <LOQ |
| pesticides_piperonyl_butoxide | <LOQ |
| Servings Per Container | 5 |
| solvents_acetone | <LOQ |
| solvents_methanol | <LOQ |
| cannabinoids_cbda | 0.981 |
| cannabinoids_cbdv | <LOQ |
| solvents_toluene | <LOQ |
| solvents_solvents_unit | ppm |
| solvents_propane | <LOQ |
| solvents_pentane | <LOQ |
| solvents_n_hexane | <LOQ |
| solvents_ethyl_ether | <LOQ |
| solvents_trichloroethene | <LOQ |
| pesticides_captan | <LOQ |
| price/cbd | $0.20 |
| pesticides_boscalid | <LOQ |
| pesticides_bifenthrin | <LOQ |
| pesticides_bifenazate | <LOQ |
| pesticides_azoxystrobin | 0.029 |
| Claimed CBD per bottle (mg) | 125 |
| pesticides_aldicarb | <LOQ |
| pesticides_carbaryl | <LOQ |
| batch number on label | M2023 |
| Shipping cost | $5.00 |
| Product Order Number | 49611 |
| cannabinoids_cbd | 1.6139 |
| Claimed CBD Per Dose | 3.75-6.25mg |
| Date paid | 11/8/19 |
| solvents_ethyl_acetate | <LOQ |
| Units Per Serving | 1 |
| pesticides_tebuconazole | <LOQ |
| solvents_1_2_dichloro_ethane | <LOQ |
| Unit Description | mL |
| solvents_benzene | <LOQ |
| solvents_acetonitrile | <LOQ |
| Actual - Claimed CBD Per Package | -4.5 |
| Pass/Fail Pesticide? | Pass |
| Taxes | $2.06 |
| Expiration date on label | 03/2020 |
| Price/oz | 147 |
| Flat/Volume | Flat |
| $/mg THC Actual | $29.00 |
| pesticides_spirotetramat | <LOQ |
| Product cost | $25.00 |
| solvents_isopropanol | <LOQ |
| Product Variation size ml | 5 |
| cannabinoids_cbc | <LOQ |
| Product Variation Size oz | 0.1690701135 |
| pesticides_spiroxamine | <LOQ |
| Manufacturer product URL | |
| solvents_xylenes | <LOQ |
| $/mg Total CBD Actual | $0.27 |
| Actual Total CBG mg/package | 0 |
| Total cost | $32.06 |
| Pass/Fail Solvent? | Pass |
| Actual Total CBC mg/package | 0 |
| Actual Total CBD mg/package | 120.5 |
| Actual Total d9_THC mg/package | 1.1055 |
| Actual Total CBN mg/package | 0 |
| solvents_heptane | <LOQ |
| Date Received | 2019-12-11 17:50:56 |
---