Medterra CBD Gel Capsules 50 mg
Expert Score
Real Tested CBD Says: Acceptable
This CBD isolate product from Medterra tests under the label claim (actually 240 mg CBD under but still within 30% acceptable range). It also represents good value @ $.05 per CBD.
Download Lab Test
Pros:
Zero THC as claimed acceptable CBD numbers

Passed pesticide and residual solvent tests
Cons:
5 days to receive shipment as just average

No THC, CBC, CBN or CBG means no Entourage Effect
| | |
| --- | --- |
| $/CBD: | $0.05 |
| $/THC: | N/A |
| Actual Total d9-THC mg/package: | 0 |
| Actual - Claimed CBD Per Package: | -240.27 |
| Actual Total CBD mg/package: | 1259.73 |
| Actual Total CBN mg/package: | 0 |
| Actual Total CBC mg/package: | 0 |
| Actual Total CBG mg/package: | 0 |
| Pass/Fail Pesticide?: | |
| Pass/Fail Solvent?: | |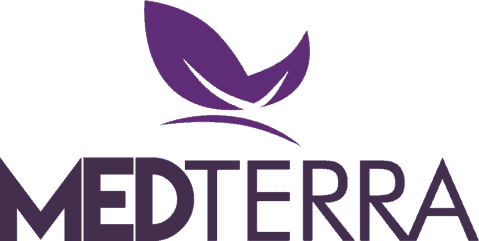 Buy product
From Medterra CBD:
Medterra's CBD Gel Capsules are travel-friendly, quick to take and a great option for those on the go. Our CBD is suspended in fractionated coconut oil and then encapsulated for easy consumption. We offer two strengths, 25mg and 50mg, which can be taken in the morning or at night.†
Gel Capsules per Bottle: 30
25mg CBD Capsules = 750mg CBD per bottle
50mg CBD Capsules = 1,500mg CBD per bottle
Ingredients: Medium-Chain Triglyceride (MCT) Oil, Cannabidiol (CBD), Bovine Gelatin.
Grown and extracted in the USA, our quality CBD is fully compliant under the Kentucky Department of Agricultural Industrial Hemp Pilot Program and we are certified by the U.S. Hemp Authority. Medterra's CBD products are third-party tested, completely legal, contain 0% THC and we are able to ship them to all 50 states and internationally.
Additional information
| | |
| --- | --- |
| pesticides_acetamiprid | <LOQ |
| Notes | 25mg & 50mg varieties |
| pesticides_spinetoram | <LOQ |
| solvents_ethyl_acetate | <LOQ |
| cannabinoids_cbc | ND |
| pesticides_acephate | <LOQ |
| pesticides_clofentezine | <LOQ |
| pesticides_chlorpyrifos | <LOQ |
| Date paid | 11/10/19 |
| pesticides_chlorfenapyr | <LOQ |
| solvents_butane | <LOQ |
| solvents_acetonitrile | <LOQ |
| Unit Description | Capsule |
| solvents_xylenes | <LOQ |
| solvents_trichloroethene | <LOQ |
| Actual Total CBD mg/package | 1259.73 |
| solvents_methylene_chloride | <LOQ |
| pesticides_dichlorvos | <LOQ |
| solvents_ethyl_ether | <LOQ |
| pesticides_spiroxamine | <LOQ |
| pesticides_spirotetramat | <LOQ |
| pesticides_spiromesifen | <LOQ |
| pesticides_spinosad | <LOQ |
| pesticides_thiamethoxam | <LOQ |
| batch number on label | LOT1904015B |
| solvents_benzene | <LOQ |
| solvents_pentane | <LOQ |
| solvents_ethylene_oxide | <LOQ |
| solvents_heptane | <LOQ |
| solvents_isopropanol | <LOQ |
| solvents_methanol | <LOQ |
| solvents_n_hexane | <LOQ |
| solvents_toluene | <LOQ |
| solvents_propane | <LOQ |
| pesticides_thiacloprid | <LOQ |
| Product Order Number | 390511 |
| Pass/Fail Solvent? | Pass |
| Pass/Fail Pesticide? | Pass |
| Actual - Claimed CBD Per Package | -240.27 |
| $/mg THC Actual | #DIV/0! |
| $/mg Total CBD Actual | $0.05 |
| pesticides_pyrethrins | <LOQ |
| Claimed CBD per bottle (mg) | 1500 |
| pesticides_pyridaben | <LOQ |
| price/cbd | $0.04 |
| Actual Total CBN mg/package | 0 |
| Claimed CBD Per Dose | 50mg |
| Manufacturer product URL | |
| Expiration date on label | 04/2021 |
| Days to receive shipment | 5 |
| Claimed THC | 0 |
| Units Per Serving | 1 |
| Flat/Volume | Free |
| Actual Total CBC mg/package | 0 |
| Price/oz | #REF! |
| Total cost | $66.99 |
| Taxes | $0.00 |
| Shipping cost | Free |
| Product variation flavor | N/A |
| Actual Total CBG mg/package | 0 |
| Product cost | $66.99 |
| pesticides_tebuconazole | <LOQ |
| pesticides_trifloxystrobin | <LOQ |
| solvents_solvents_unit | ppm |
| pesticides_abamectin | <LOQ |
| Actual Total d9_THC mg/package | 0 |
| pesticides_chlorantraniliprole | <LOQ |
| pesticides_fenoxycarb | <LOQ |
| pesticides_malathion | <LOQ |
| pesticides_parathion_methyl | <LOQ |
| pesticides_fenhexamid | <LOQ |
| pesticides_etoxazole | <LOQ |
| cannabinoids_thca | ND |
| pesticides_hexythiazox | <LOQ |
| pesticides_fludioxonil | <LOQ |
| pesticides_flonicamid | <LOQ |
| pesticides_cyfluthrin | <LOQ |
| pesticides_diazinon | <LOQ |
| cannabinoids_cbn | ND |
| pesticides_imazalil | <LOQ |
| cannabinoids_thcv | ND |
| pesticides_aldicarb | <LOQ |
| pesticides_dimethoate | <LOQ |
| cannabinoids_cannabinoids_unit | % |
| pesticides_propiconazole | <LOQ |
| pesticides_acequinocyl | <LOQ |
| cannabinoids_cbga | ND |
| cannabinoids_cbg | ND |
| cannabinoids_cbdv | <LOQ |
| pesticides_azoxystrobin | <LOQ |
| pesticides_bifenazate | <LOQ |
| pesticides_fenpyroximate | <LOQ |
| cannabinoids_cbda | ND |
| pesticides_fipronil | <LOQ |
| cannabinoids_d8_thc | ND |
| pesticides_naled | <LOQ |
| pesticides_bifenthrin | <LOQ |
| pesticides_boscalid | <LOQ |
| pesticides_imidacloprid | <LOQ |
| pesticides_pentachloronitrobenzene | <LOQ |
| cannabinoids_d9_thc | ND |
| pesticides_cypermethrin | <LOQ |
| pesticides_captan | <LOQ |
| pesticides_piperonyl_butoxide | <LOQ |
| Servings Per Container | 30 |
| solvents_acetone | <LOQ |
| solvents_ethanol | <LOQ |
| pesticides_chlordane | <LOQ |
| solvents_1_2_dichloro_ethane | <LOQ |
| pesticides_oxamyl | <LOQ |
| pesticides_propoxur | <LOQ |
| pesticides_carbaryl | <LOQ |
| pesticides_ethoprophos | <LOQ |
| pesticides_coumaphos | <LOQ |
| pesticides_carbofuran | <LOQ |
| pesticides_dimethomorph | <LOQ |
| Date Completed | 2020-01-03 19:50:47 |
| pesticides_prallethrin | <LOQ |
| Date Received | 2019-12-11 17:50:56 |
| solvents_chloroform | <LOQ |
| pesticides_metalaxyl | <LOQ |
| pesticides_permethrin | <LOQ |
| pesticides_methomyl | <LOQ |
| pesticides_mevinphos | <LOQ |
| pesticides_etofenprox | <LOQ |
| pesticides_myclobutanil | <LOQ |
| pesticides_paclobutrazol | <LOQ |
| pesticides_kresoxim_methyl | <LOQ |
| pesticides_daminozide | <LOQ |
| pesticides_methiocarb | <LOQ |
| pesticides_pesticides_unit | ppm |
| pesticides_phosmet | <LOQ |
| cannabinoids_cbd | 9.5002 |
---