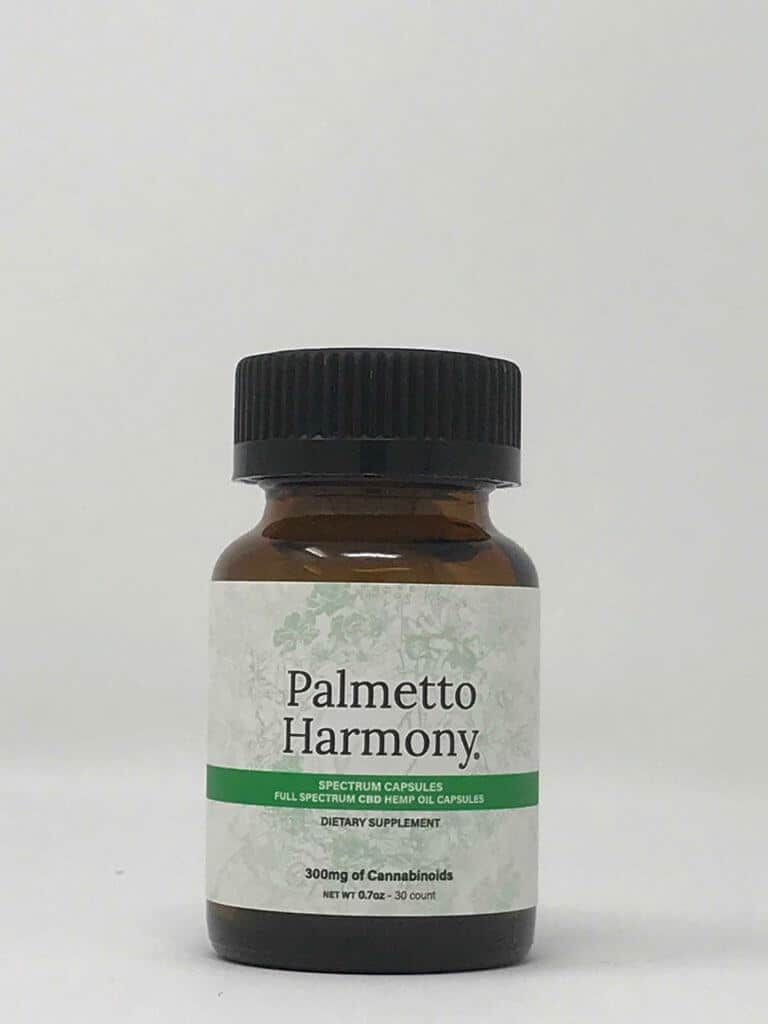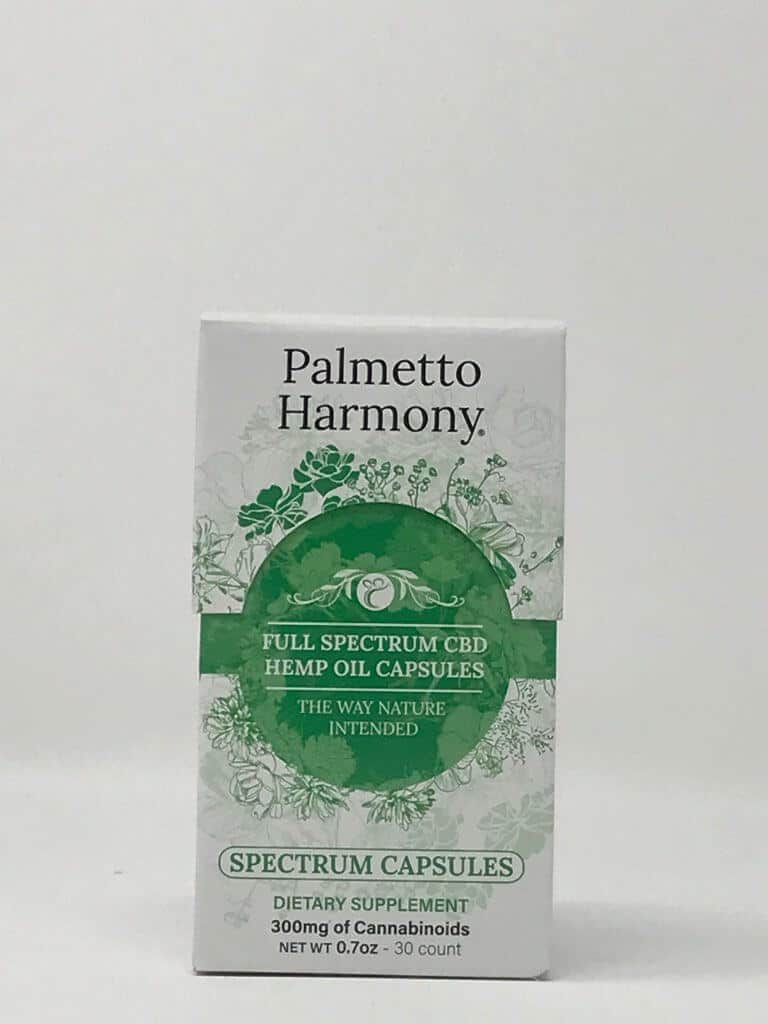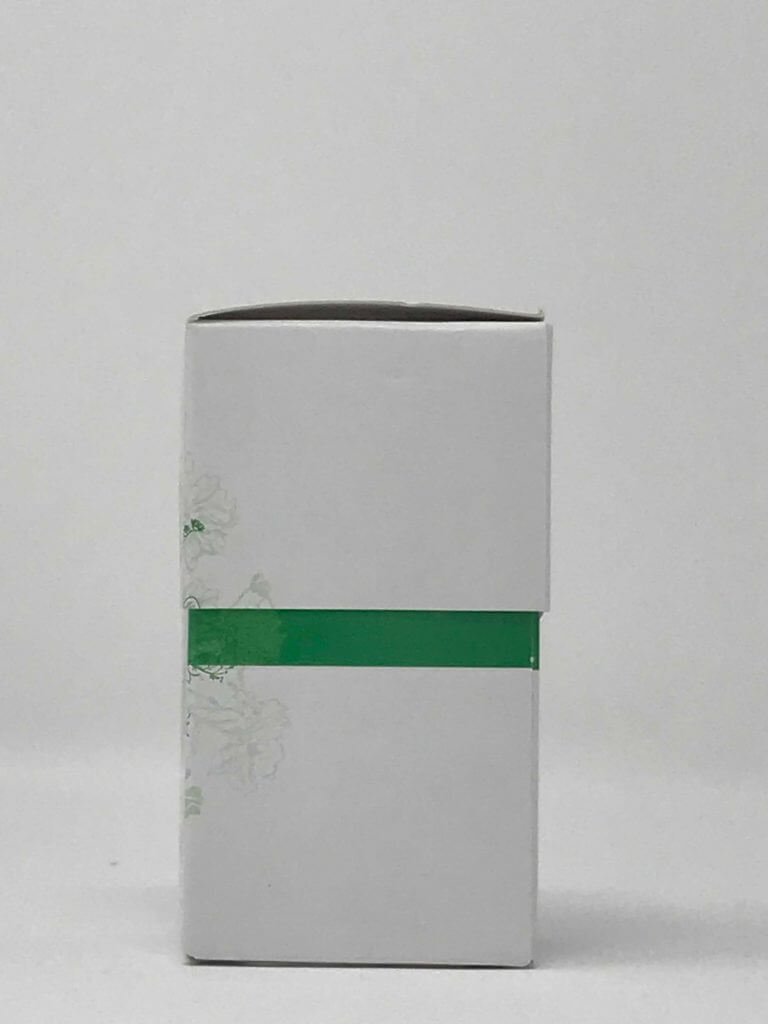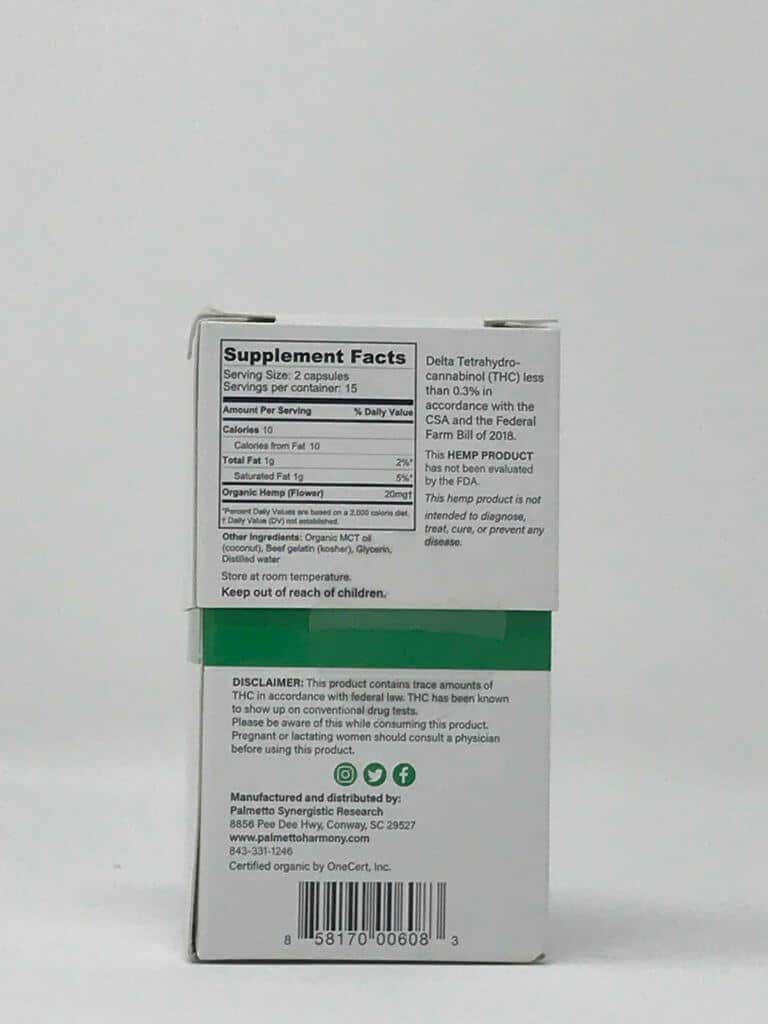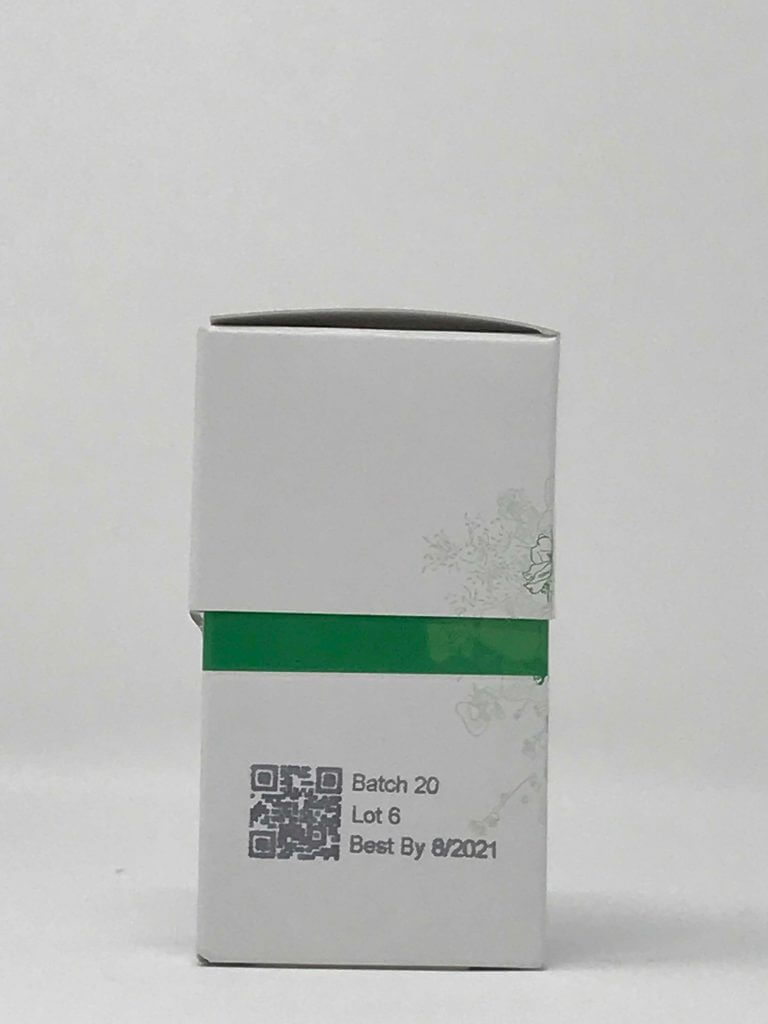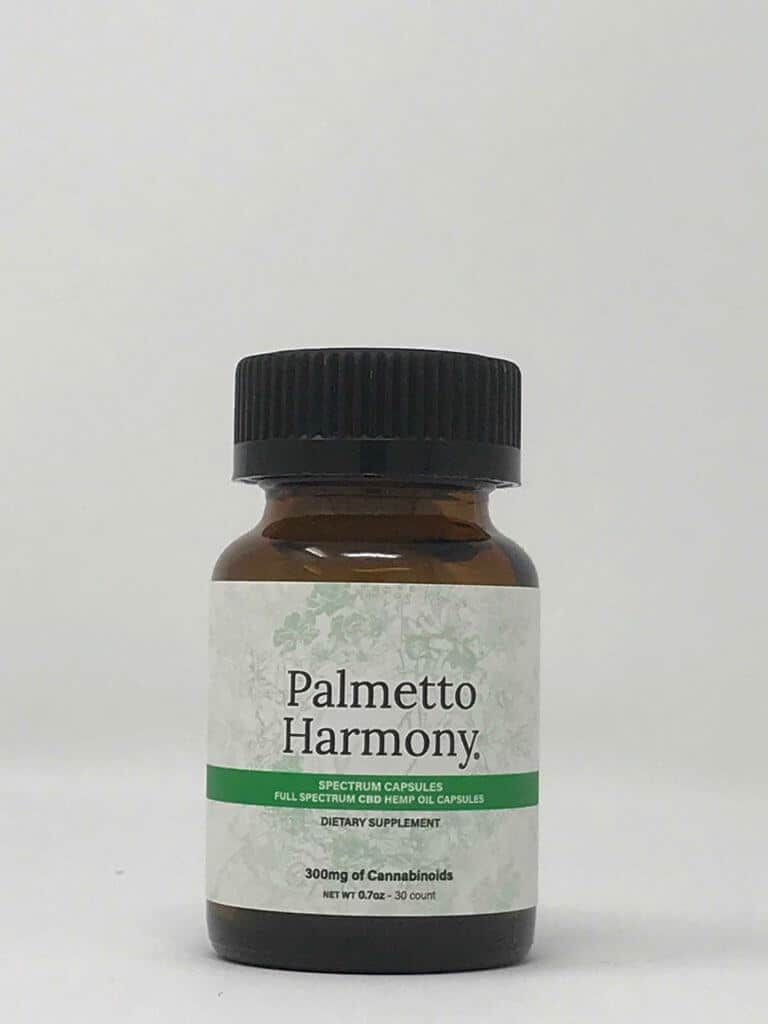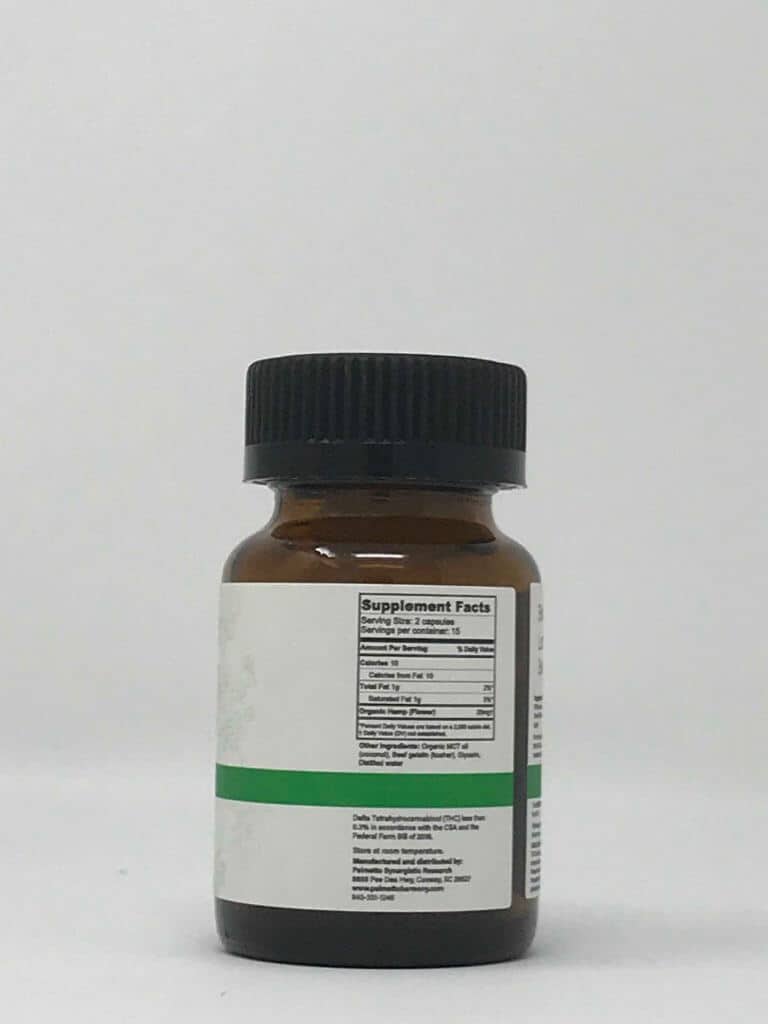 Palmetto Harmony Full Spectrum CBD Hemp Oil Capsules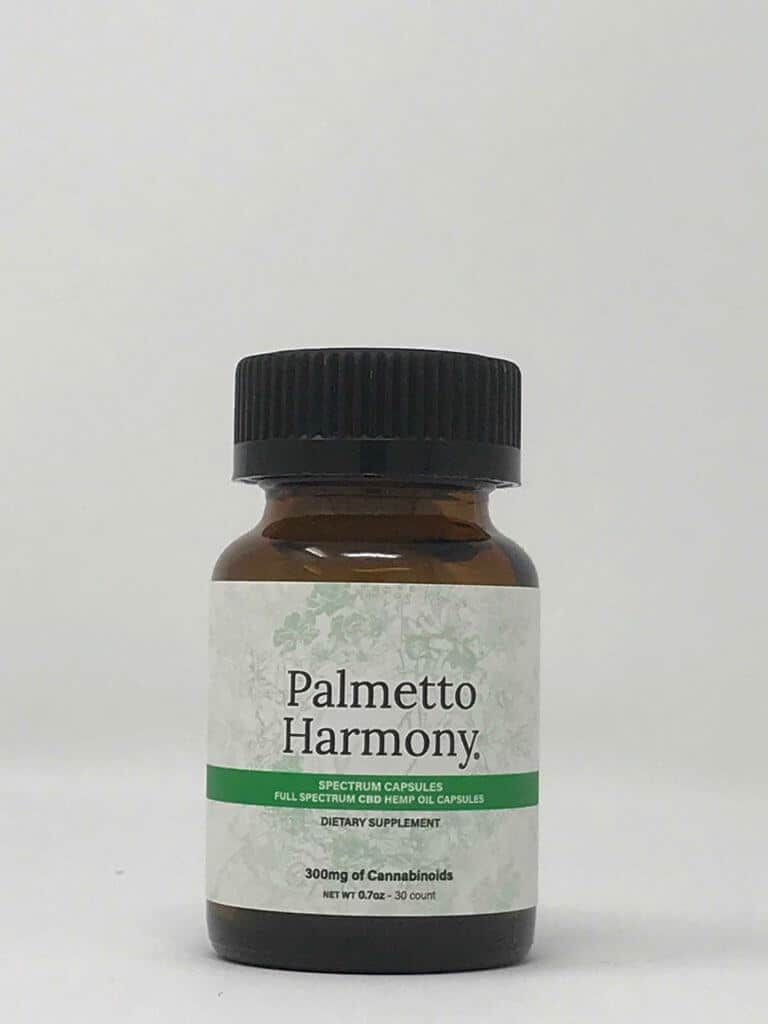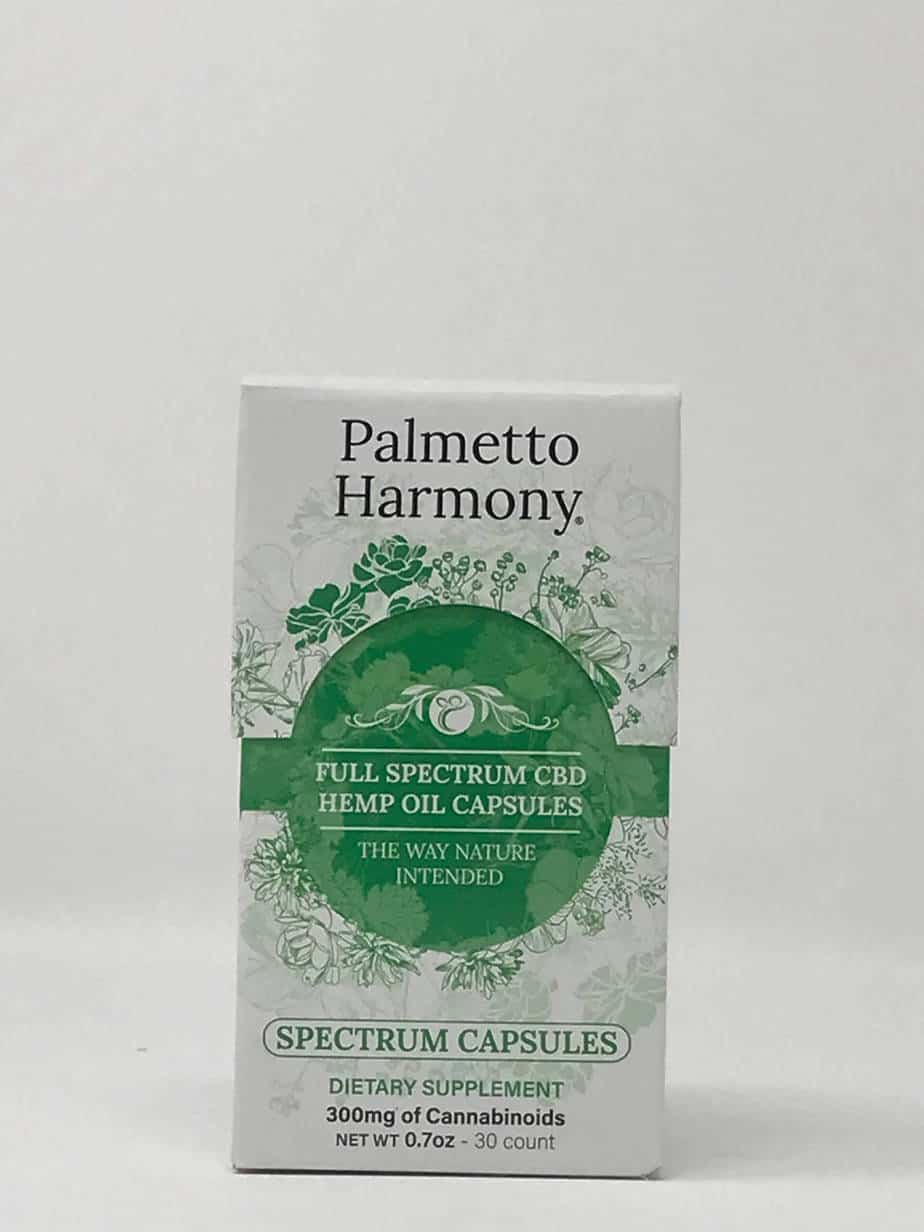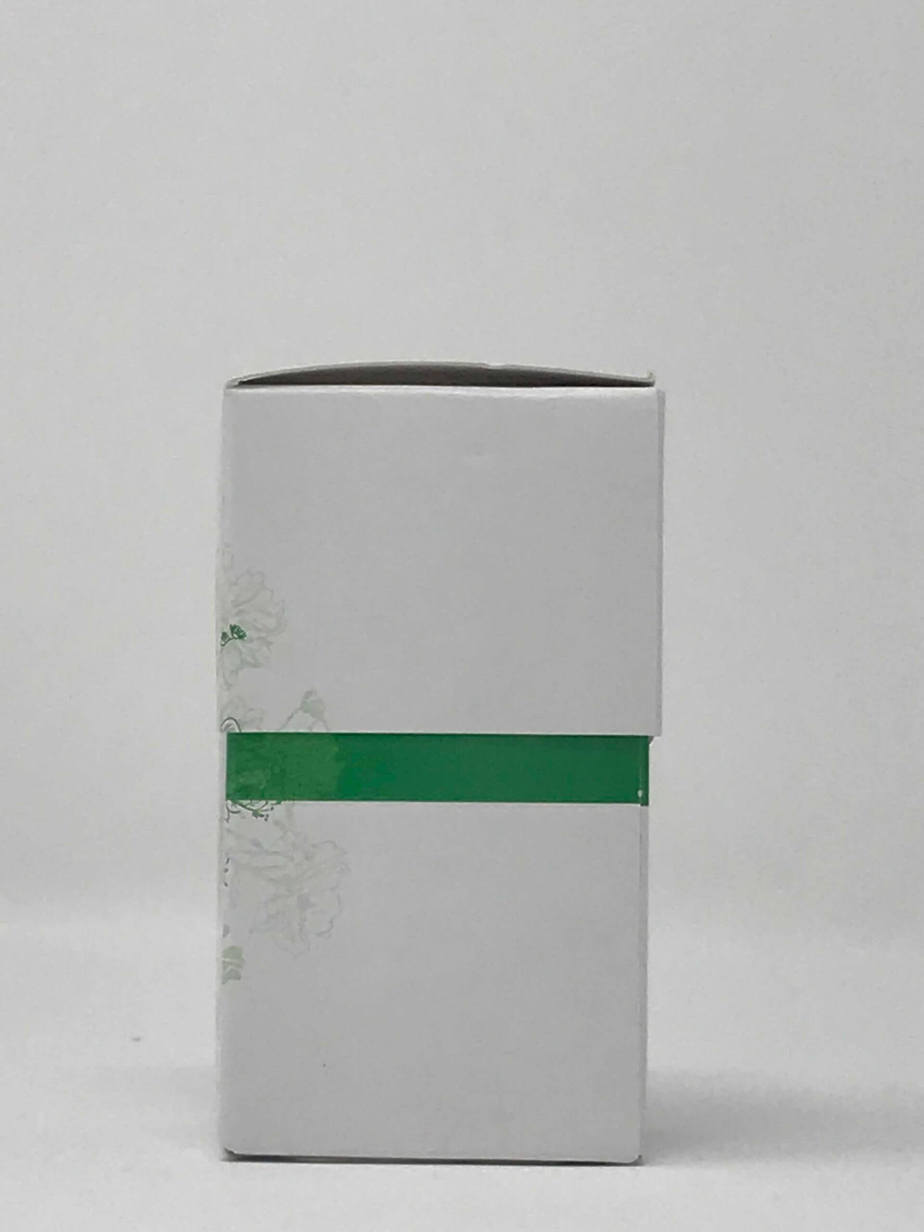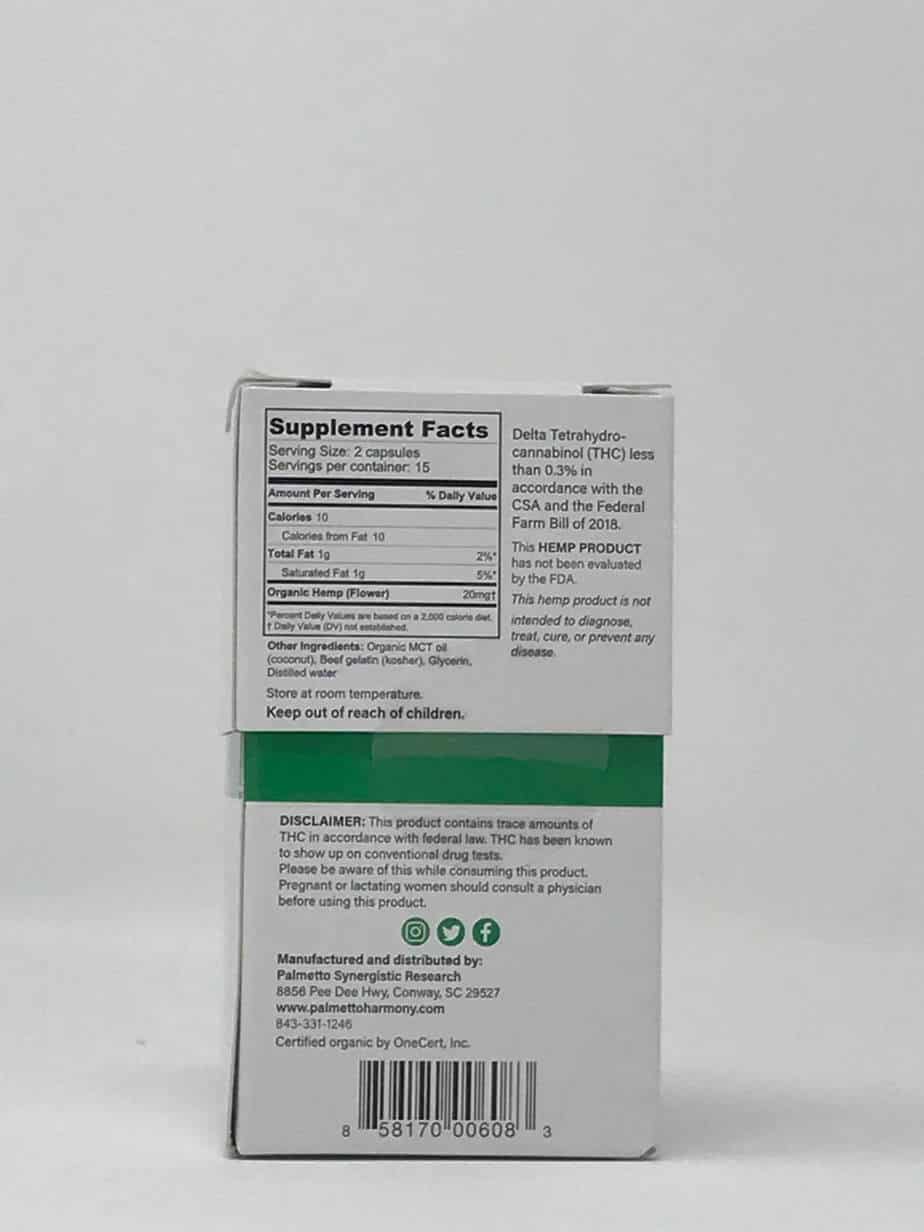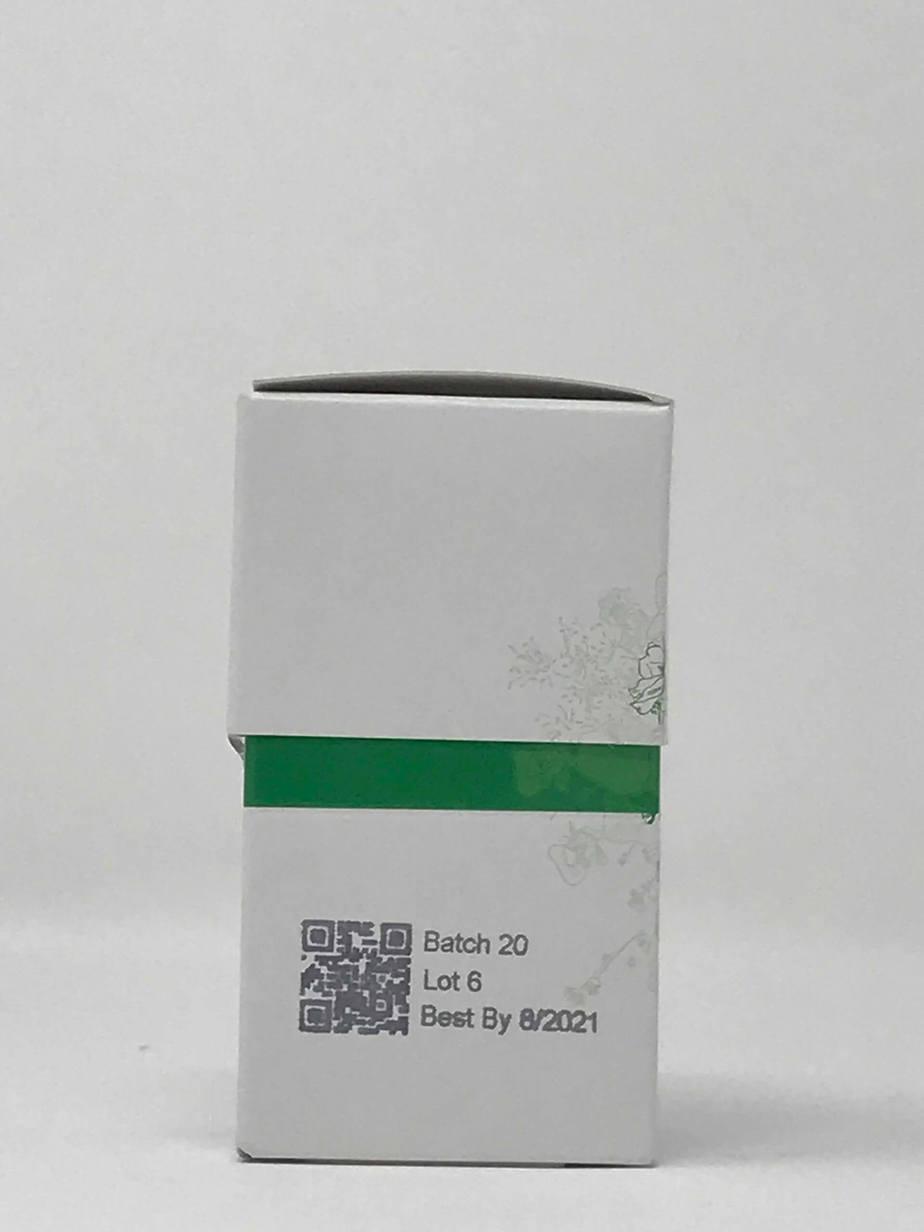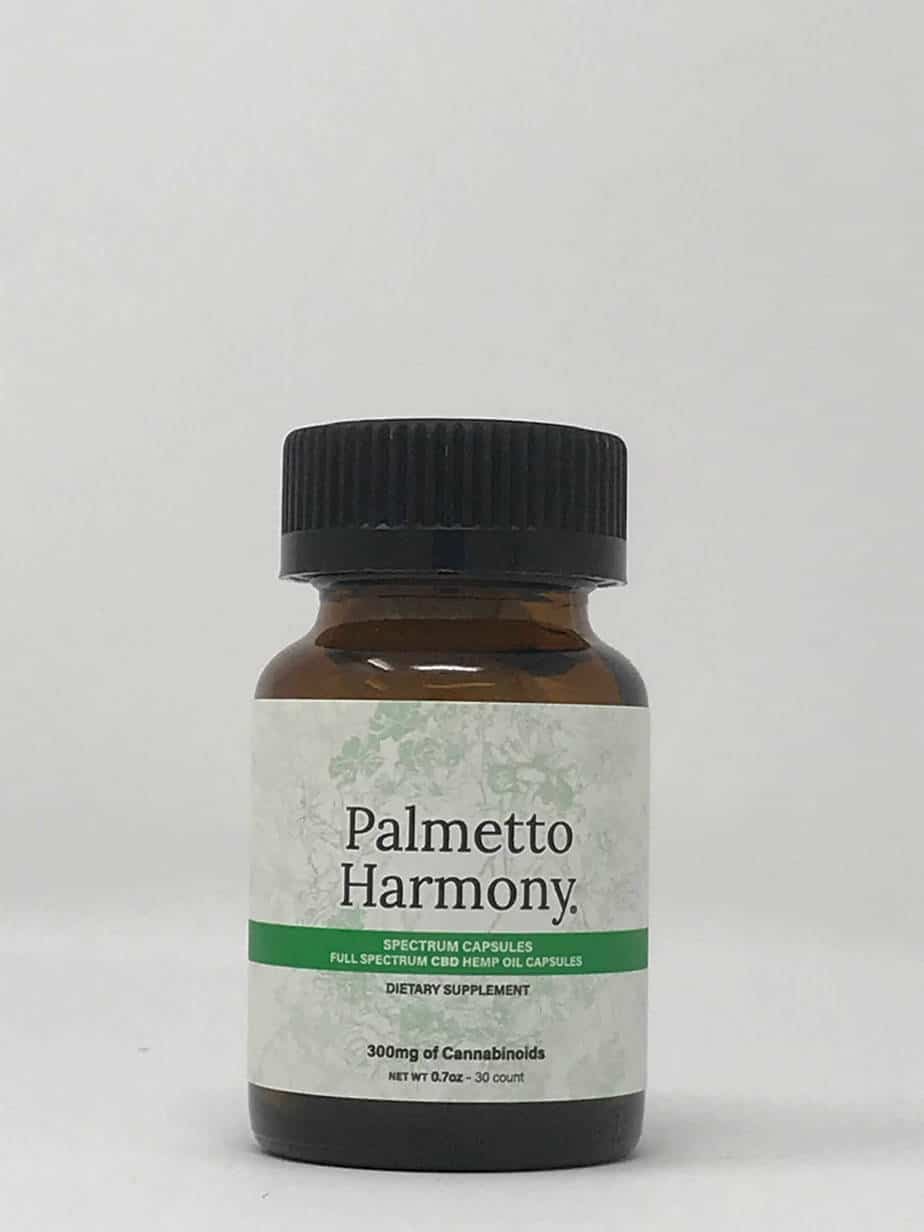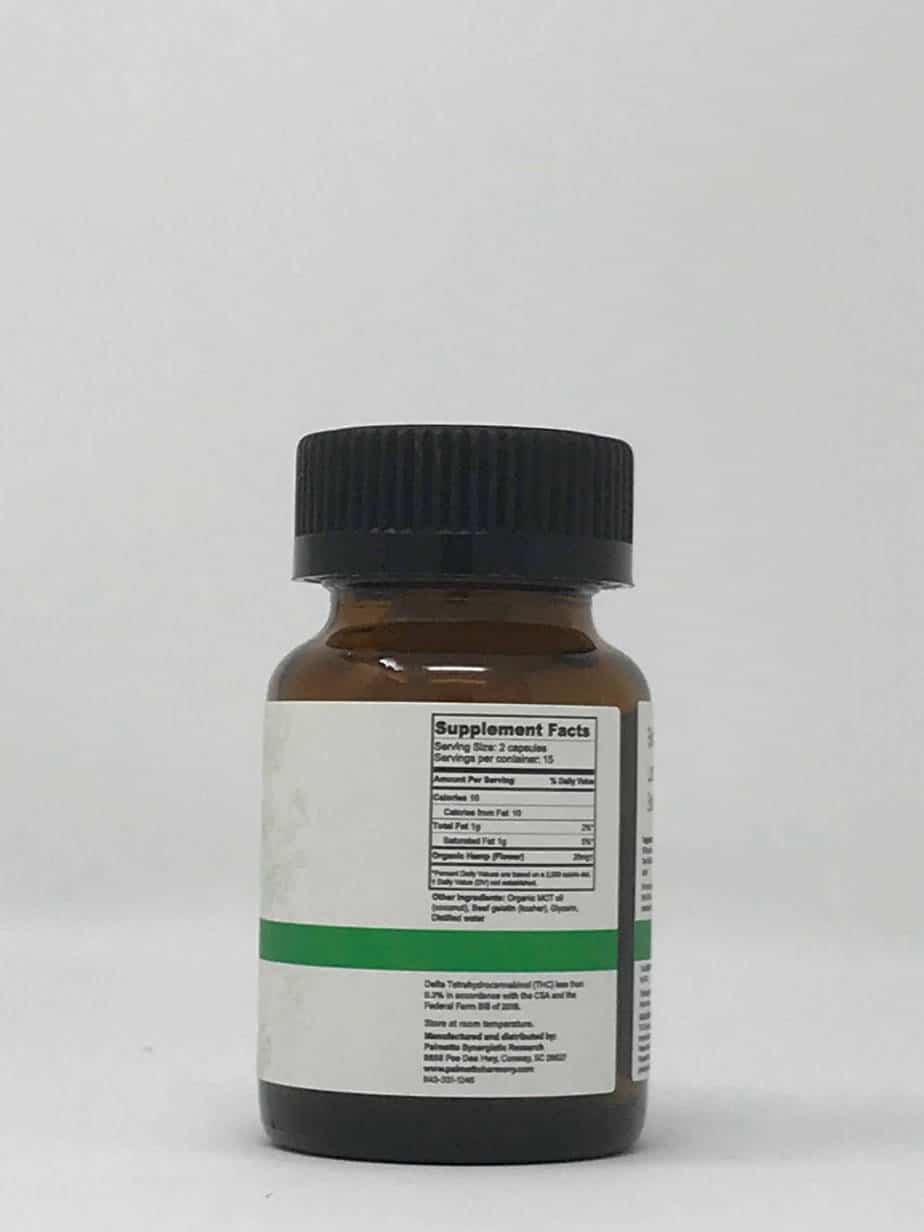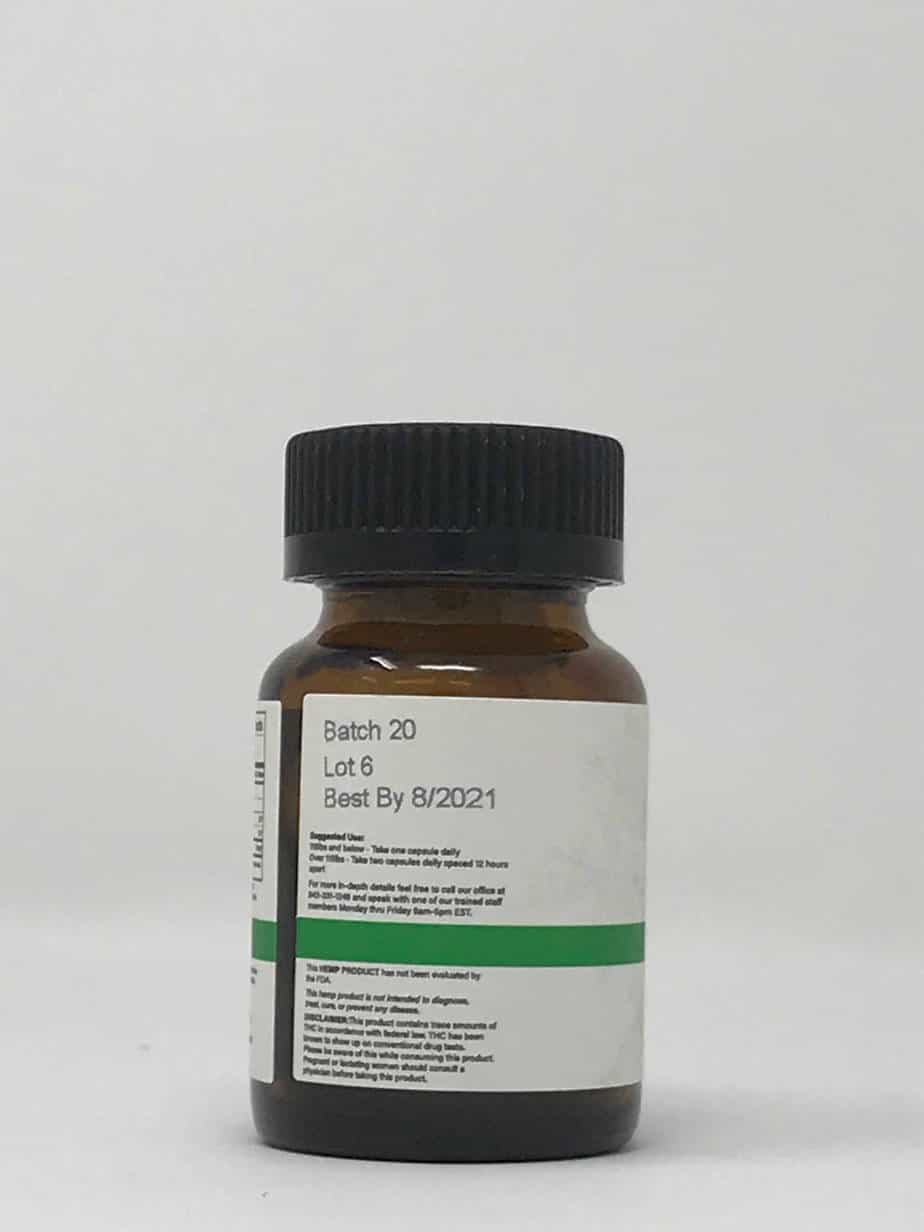 $49.99
Expert Score
Real Tested CBD Says: Highly Recommended
This full spectrum CBD capsule tests just ABOVE the label claim and contains a considerable amount of ancillary cannabinoids like THC, CBG, and CBC. Another high quality product from Palmetto.
Download Lab Test
Pros:
Pass pesticide and residual solvent screening

Tested for THC, CBG and CBC

Really good value ($ per mg CBD)

Very fast 4 days shipping from KY to us in Las Vegas
Cons:
Palmetto oil has better value and more of the rare cannabinoids and THC than this capsule product
| | |
| --- | --- |
| $/CBD: | $0.18 |
| $/THC: | $9.81 |
| Actual Total d9-THC mg/package: | 5.67 |
| Actual - Claimed CBD Per Package: | 13.74 |
| Actual Total CBD mg/package: | 313.74 |
| Actual Total CBN mg/package: | 0 |
| Actual Total CBC mg/package: | 6.67 |
| Actual Total CBG mg/package: | 6.59 |
| Pass/Fail Pesticide?: | |
| Pass/Fail Solvent?: | |
From Palmetto Harmony:
The Palmetto Harmony 30 count spectrum capsules are a great addition to your everyday wellness regimen. Packed with antioxidants and omega 3, 6, and 9 fatty acids. (10mg/capsule)
We use only premium parts of the plant and a proprietary extraction method to bring you a superior flavor and terpene profile.
All Palmetto Harmony products have 3rd party ISO certified lab tests available upon request so you KNOW exactly what you're getting. All Palmetto Harmony products are produced using certified Good Manufacturing Practices (cGMP) and are FDA compliant. Our plants and topical indgredients are all certified organically grown within the US. Non-GMO and no synthetic fertilizers, pesticides or herbicides are used in our grows.
Palmetto Harmony products are a cut above the rest, give us a try and find out for yourself why we're one of the best whole plant products on the market!
Other Ingredients: Organic MCT Coconut Oil, Beef Gelatin (Kosher), Glycerin, Distilled Water
Additional information
| | |
| --- | --- |
| pesticides_cyfluthrin | <LOQ |
| cannabinoids_cbga | ND |
| pesticides_bifenthrin | <LOQ |
| pesticides_bifenazate | <LOQ |
| pesticides_daminozide | <LOQ |
| pesticides_etofenprox | <LOQ |
| cannabinoids_d8_thc | ND |
| cannabinoids_cbda | ND |
| pesticides_fenpyroximate | <LOQ |
| pesticides_azoxystrobin | <LOQ |
| pesticides_aldicarb | <LOQ |
| pesticides_acetamiprid | <LOQ |
| pesticides_acequinocyl | <LOQ |
| pesticides_fenoxycarb | <LOQ |
| pesticides_hexythiazox | <LOQ |
| cannabinoids_cbg | 0.0338 |
| pesticides_pesticides_unit | ppm |
| pesticides_fipronil | <LOQ |
| pesticides_abamectin | <LOQ |
| cannabinoids_d9_thc | 0.0291 |
| pesticides_fenhexamid | <LOQ |
| pesticides_pentachloronitrobenzene | <LOQ |
| cannabinoids_thca | ND |
| pesticides_imazalil | <LOQ |
| pesticides_imidacloprid | <LOQ |
| pesticides_flonicamid | <LOQ |
| cannabinoids_cbn | <LOQ |
| pesticides_malathion | <LOQ |
| cannabinoids_thcv | ND |
| pesticides_naled | <LOQ |
| pesticides_prallethrin | <LOQ |
| pesticides_phosmet | <LOQ |
| pesticides_permethrin | <LOQ |
| pesticides_diazinon | <LOQ |
| pesticides_parathion_methyl | <LOQ |
| pesticides_kresoxim_methyl | <LOQ |
| pesticides_propoxur | <LOQ |
| pesticides_propiconazole | <LOQ |
| pesticides_myclobutanil | <LOQ |
| pesticides_methomyl | <LOQ |
| cannabinoids_cannabinoids_unit | % |
| pesticides_methiocarb | <LOQ |
| pesticides_metalaxyl | <LOQ |
| pesticides_oxamyl | <LOQ |
| pesticides_paclobutrazol | <LOQ |
| pesticides_cypermethrin | <LOQ |
| pesticides_trifloxystrobin | <LOQ |
| pesticides_chlorantraniliprole | <LOQ |
| pesticides_captan | <LOQ |
| pesticides_coumaphos | <LOQ |
| pesticides_dimethoate | <LOQ |
| Date Received | 2019-12-11 17:50:56 |
| Date Completed | 2020-01-03 19:50:47 |
| pesticides_dimethomorph | <LOQ |
| solvents_1_2_dichloro_ethane | <LOQ |
| pesticides_carbaryl | <LOQ |
| pesticides_dichlorvos | <LOQ |
| pesticides_carbofuran | <LOQ |
| solvents_ethanol | <LOQ |
| solvents_acetone | <LOQ |
| Servings Per Container | 15 |
| pesticides_piperonyl_butoxide | <LOQ |
| solvents_chloroform | <LOQ |
| pesticides_boscalid | <LOQ |
| cannabinoids_cbdv | <LOQ |
| pesticides_ethoprophos | <LOQ |
| solvents_methylene_chloride | <LOQ |
| solvents_xylenes | <LOQ |
| solvents_methanol | <LOQ |
| solvents_isopropanol | <LOQ |
| solvents_heptane | <LOQ |
| solvents_propane | <LOQ |
| solvents_ethylene_oxide | <LOQ |
| solvents_ethyl_ether | <LOQ |
| batch number on label | Batch 20 Lot 6 |
| pesticides_thiamethoxam | <LOQ |
| pesticides_spinosad | <LOQ |
| pesticides_spiromesifen | <LOQ |
| pesticides_spirotetramat | <LOQ |
| solvents_benzene | <LOQ |
| solvents_solvents_unit | ppm |
| solvents_trichloroethene | <LOQ |
| pesticides_etoxazole | <LOQ |
| solvents_pentane | <LOQ |
| Unit Description | 2 Capsules |
| solvents_acetonitrile | <LOQ |
| solvents_butane | <LOQ |
| pesticides_chlordane | <LOQ |
| Date paid | 11/10/19 |
| pesticides_chlorfenapyr | <LOQ |
| pesticides_chlorpyrifos | <LOQ |
| pesticides_clofentezine | <LOQ |
| pesticides_acephate | <LOQ |
| cannabinoids_cbc | 0.0342 |
| solvents_ethyl_acetate | <LOQ |
| pesticides_spinetoram | <LOQ |
| solvents_n_hexane | <LOQ |
| Actual Total d9_THC mg/package | 5.67 |
| Claimed CBD Per Dose | 10mg |
| Actual Total CBD mg/package | 313.74 |
| pesticides_mevinphos | <LOQ |
| pesticides_fludioxonil | <LOQ |
| solvents_toluene | <LOQ |
| pesticides_thiacloprid | <LOQ |
| pesticides_spiroxamine | <LOQ |
| price/cbd | $0.17 |
| Price/oz | #REF! |
| Product cost | $49.99 |
| Actual Total CBG mg/package | 6.59 |
| Product variation flavor | N/A |
| Shipping cost | $5.63 |
| Product Order Number | 987504348 |
| Taxes | $0.00 |
| Actual Total CBC mg/package | 6.67 |
| Units Per Serving | 1 |
| Actual Total CBN mg/package | 0 |
| Flat/Volume | Flat |
| Days to receive shipment | 4 |
| Expiration date on label | 08/2021 |
| Total cost | $55.62 |
| Manufacturer product URL | https://palmettoharmony.com/product/spectrum-capsules-30-count/ |
| pesticides_pyridaben | <LOQ |
| pesticides_pyrethrins | <LOQ |
| $/mg Total CBD Actual | $0.18 |
| $/mg THC Actual | $9.81 |
| Actual - Claimed CBD Per Package | 13.74 |
| Pass/Fail Pesticide? | Pass |
| Pass/Fail Solvent? | Pass |
| Claimed CBD per bottle (mg) | 300 |
| pesticides_tebuconazole | <LOQ |
| cannabinoids_cbd | 1.6089 |
---