Vertly Glowing Skin CBD Face Serum
Expert Score
Real Tested CBD Says: Acceptable
Vertly Glowing Skin CBD Face Serum gets an acceptable rating from our expert CBD review staff. This product doesn't contain much CBD, and doesn't really have any cannabinoids other than CBD in it, but it's a quality skincare product. At $0.69 per mg of CBD, it's not the cheapest CBD product. But if you're already looking to buy a face serum, why not throw some CBD in it?
Download Lab Test
Pros:
Very nice packaging/bottle
Cons:
Contains very little CBD

Contains no cannabinoids other than CBD
| | |
| --- | --- |
| $/CBD: | $0.69 |
| $/THC: | N/A |
| Actual Total d9-THC mg/package: | 0 |
| Actual - Claimed CBD Per Package: | 1.43 |
| Actual Total CBD mg/package: | 31.43 |
| Actual Total CBN mg/package: | 0 |
| Actual Total CBC mg/package: | 0.19 |
| Actual Total CBG mg/package: | 0.19 |
| Pass/Fail Pesticide?: | NT |
| Pass/Fail Solvent?: | NT |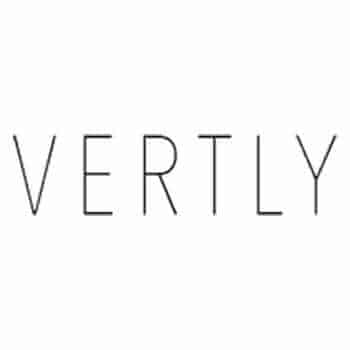 Buy product
From Vertly:
100% plant-based, rich oil packed with 24 nutrient-dense botanicals and 300mg of CBD.  Think of this as your skin's daily dose of vitamins: nourishing, hydrating and fights signs of aging.
Good For: Super boost of Omega 3,5,6,7 and 9, vitamins and minerals for your healthy, glowing skin. Provides deep hydration and is suitable for all skin types.
Why We Love It:  Vitamin-rich plant oils like Broccoli, Cucumber, Pomegranate, Apricot Kernel, Jojoba, Grape, Carrot and Cranberry deliver essential nutrients to your skin while fighting signs of aging. Caffeine from Green Coffee helps reduce inflammation while tightening and brightening the skin. Our signature full-spectrum CBD oil is naturally rich in vitamins A, D, and E, and essential fatty acids, which work together to help skin appear firmer and more radiant. A three-week slow-infusion of Nettles, Horsetail, Gotu Kola and Calendula herbs deliver maximum potency to nourish, brighten, tighten and soothe skin. Neroli, Jasmine and Geranium floral essences balance the formula with antioxidant protection and a sweet scent for happy, healthy skin.
Key Ingredients Function:
CBD– calms inflammation
Caffeine– calms inflammation, brightens skin
Gotu Kola– skin tightening (considered to be "nature's botox")
Nettles– nourishing
Calendula- skin soothing
Horsetail- promotes collagen production
Packaging:  Recyclable Glass Bottle
---