There is no shortage of CBD products on the market these days. Indeed, the CBD industry has shown explosive growth, as both manufacturers and consumers have found new ways to use the product. One of the more intriguing examples of new CBD uses has been the rapid rise in CBD beauty products.
Some studies and ample anecdotal evidence have found that CBD may contain a variety of skincare and inflammation reduction properties. As such, the list below gives a comprehensive review of the best CBD beauty products.
At Real Tested CBD, we understand that finding the best CBD beauty products can be difficult. That's why we put together this list. Indeed, the list below puts all CBD products on a level playing field by examining them for a variety of common properties and measurements. In other words, we interpret the data to make sure you aren't getting ripped off.
We examine the following in each CBD product:
Value of a product, as determined by milligrams of CBD and THC.
The total amount of CBD, CBN, and CBG in each product.
Whether or not each product has passed or failed a solvency and pesticide test. It is highly recommended that you only purchase products that have passed both of these tests!
These measures are all used to create an overall score for each CBD product, and you can then use this score to determine the best product for you. If another metric is more important to you, you can sort the list accordingly.
If this information isn't enough for you, you can click on each product to read more about it. The full review will also contain additional lab test results, a link to download the lab test, purchasing information, shipping information, and pros and cons about every product. Furthermore, each product has a place where you can read user-created reviews. You can also submit your own review.
Keep in mind: These are not the only CBD beauty products that are available today. If you are interested in reading about more than just the best CBD beauty products, make sure to check out our best CBD products page, where we review a variety of other CBD products that have skincare properties. These include the best CBD salves, CBD balms, CBD creams, CBD topicals, and more.
Most Recent Tested products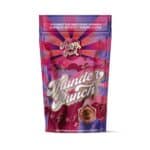 Happy Fruit Hemp HHC Gummies - Thunder Punch
$20.00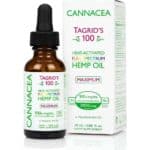 Cannacea Tagrid's 100 Full-Spectrum Hemp Oil
$77.50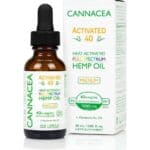 Cannacea Activated 40 Full-Spectrum Hemp Oil
$38.50
Recent Posts
Blog Categories