Are you looking for the best CBD Cream? If so, you're in luck. At Real Tested CBD, we perform an extensive analysis of CBD creams, using a variety of factors to determine what is the best cream available on the market today. We use multiple factors to make this determination, including:
Price per unit of CBD
Price per unit of THC
Total MG of THC in every package
Total MG of CBN in every package
Total MG of CBG in every package
Furthermore, we rest for pesticides and other residual solvents in order to ensure that the products are as safe and healthy as possible. All of these tests help you determine how you are getting the most "bang for your buck," and can be critical in determining the best CBD Creams.
We examined a variety of different CBD creams to determine which among these was the best of all CBD creams. The full list is below, and you can click on the reviews for more information. We also use all of the above factors to come up with an overall quality score. This score is representative of all of the above factors and can be used to help determine whether or not these products are right for you. Furthermore, clicking on each full review will list the various pros and cons of a product, listing a variety of factors like its overall cannabinoid profile, total value, and speed of shipping. You can check out each review, then leave your own thoughts below.
Keep in mind that the best CBD creams may not be the best product for you. At Real Tested CBD, we examined over 280 CBD products and run more than 750 lab tests. This means that you don't have to limit yourself to just one type of CBD product. For example, if you are looking for a good CBD topical, you may want to check out CBD balms or other CBD topicals. We have reviews for dozens of different CBD products, so make sure to check out all of our CBD product listings.
Regardless, if you want more information on the best CBD creams that are available on the market today, read on!
Most Recent Tested products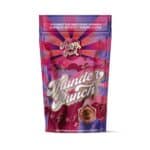 Happy Fruit Hemp HHC Gummies - Thunder Punch
$20.00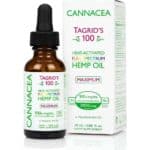 Cannacea Tagrid's 100 Full-Spectrum Hemp Oil
$77.50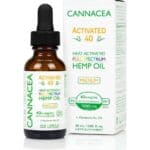 Cannacea Activated 40 Full-Spectrum Hemp Oil
$38.50
Recent Posts
Blog Categories