Thrive Flower Bubba Kush CBD Flower 7g
Expert Score
Real Tested CBD Says: Recommended!
Thrive Flower Bubba Kush CBD Flower 7g jar gets a recommended rating from our expert CBD review staff. This Bubba Kush hemp strain is packed with cannabinoids, moderately-priced, and passed pesticide & heavy metal testing! Thrive Flower also publishes batch-specific COAs on their site, which is great for transparency to the consumer.
Download Lab Test
Pros:
Packed with cannabinoids (high mg of CBC & CBG!)

Passed pesticide testing & heavy metal testing

Moderately-priced
| | |
| --- | --- |
| $/CBD: | $0.08 |
| $/THC: | $1.34 |
| Actual Total d9-THC mg/package: | 48.30 |
| Actual - Claimed CBD Per Package: | 2.25% |
| Actual Total CBD mg/package: | 746.15 |
| Actual Total CBN mg/package: | 0 |
| Actual Total CBC mg/package: | 30.87 |
| Actual Total CBG mg/package: | 13.09 |
| Pass/Fail Pesticide?: | |
| Pass/Fail Solvent?: | NT |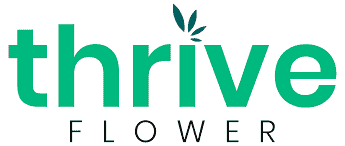 Buy product
From Thrive Flower:
Bubba Kush CBD flower (Testing at 18.6% total cannabinoids) comes straight from the kush family of cannabis plants and has been bringing the rich flavor of wellness to patients since its recent introduction into the CBD space. These green beauties burst with the scents and flavors of the Earth, pleasantly accompanied by notes of lip-smacking citrus.
Thrive Flower CBD flower for sale has many different strains to choose from. Smoking CBD flower through inhalation has been found to have the highest absorption rate in the body than any other application method.  Our high quality CBD flower for sale online is all sourced from local Pennsylvania hemp farm using the best and organic farming practices.  Best application method is through inhalation using a dry flower vaporizer.
---