When it comes to skincare, CBD is the new buzz word these days, and rightly so. CBD, also known as cannabidiol, is a naturally occurring compound found in hemp and cannabis plants. Known for a variety of potentially therapeutic properties from inflammation reduction to pain management, CBD's popularity is here to stay.
One of the fastest-growing CBD product categories is CBD topicals. A topical can come in a variety of forms, but overall is considered something applied to the skin, or for external use. CBD topicals range from balms to creams and salves.
A quality CBD topical can be used for a variety of ailments, beauty routines, or recovery regimens. The growing market for CBD topicals means you can find something for just about anything. Similarly, though, it means that there are a lot of options that may not be as high quality as others. Here at Real Tested CBD, we do independent lab testing to take the guess work out of your online CBD topical purchase. We fact check label claims, purity, and potency so you can shop CBD topicals worry-free. Here are our top five CBD topicals based on lab test results and our expert review:
Top 5 CBD Topicals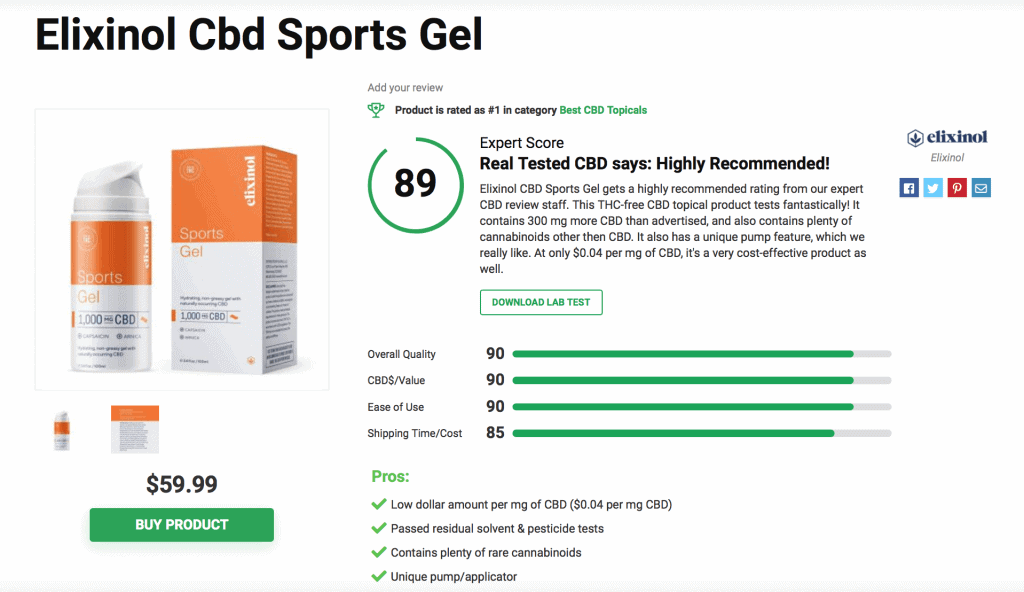 First on our list is Elixinol CBD Sports Gel with the number one spot in our Best CBD Topicals category. This CBD topical tested above label claims and has an impressive 1300mg of CBD as well as a few of the rare cannabinoids we like to see. This CBD sports gel tested completely free of THC, making it an ideal choice for athletes or anyone with drug testing concerns.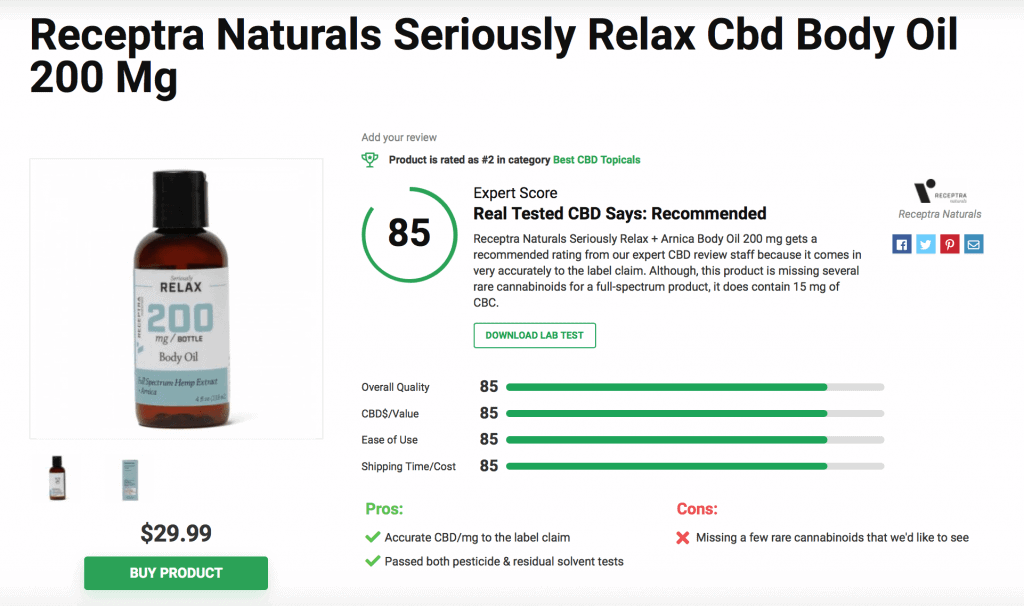 Our next stop is Receptra Naturals Seriously Relax CBD + Arnica Body Oil. This quality CBD topical tests very accurately to its label claim. It has 15mg of CBC but no other rare cannabinoids. This body oil is another great choice for athletes or to use in a CBD massage.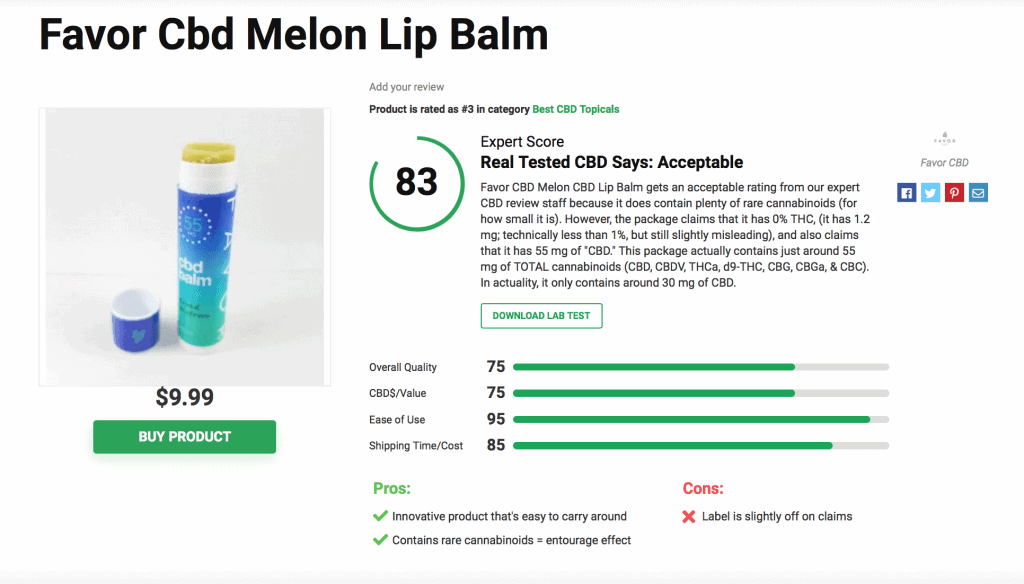 Third on our CBD topicals list is Favor CBD Melon Lip Balm, with an innovative and easy to use the on-the-go product. This CBD lip balm gets an acceptable review from our experts, not because it lacks CBD or rare cannabinoids, but because the label claims are slightly off. There are all the rare cannabinoids (CBC, CBG, and THC) beside CBN, and 20mg of CBD that total the claimed 55mg together. Overall though, this is a unique CBD topical we still recommend.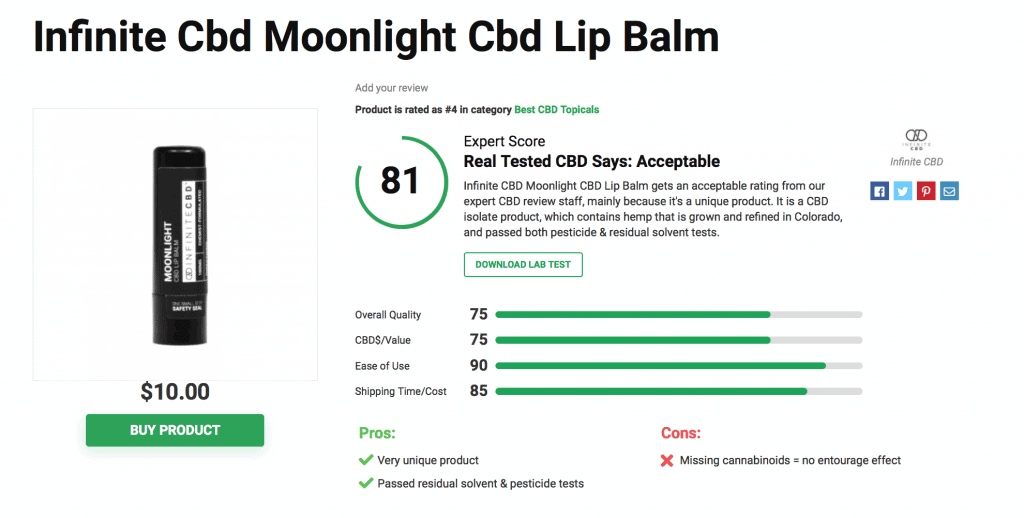 Next up is another unique CBD topical, Infinite CBD Moonlight CBD Lip Balm. This CBD topical can be applied as a lip balm or a cuticle "oil" of sorts according to the label and company. This product tests very accurately to the label claim, though it doesn't have any rare cannabinoids to accompany its peppermint flavor.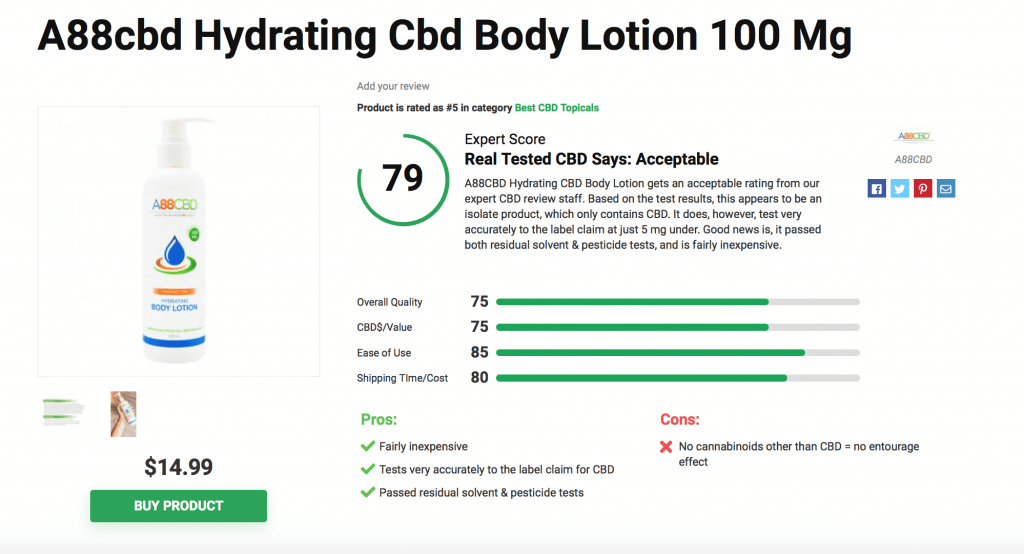 Our fifth and final CBD topical today is A88CBD Hydrating CBD Body Lotion. This CBD lotion tests accurately to the label claims of 100mg of CBD. There are no rare cannabinoids present here, but this is an inexpensive product that did pass all solvent and pesticide tests – and is quite moisturizing!
CBD Topicals: Key Takeaways
When it comes to finding a quality CBD topical, turn to Real Tested CBD. There is an abundance of topicals on the market, but finding a quality CBD product that matches your needs is key to a satisfying purchase. Our lab test results give you peace of mind in a CBD purchase before you buy. For more 'Best Of CBD' categories, check here.
*This article was last updated on 11/09/2020*
Most Recent Tested products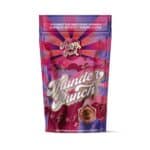 Happy Fruit Hemp HHC Gummies - Thunder Punch
$20.00
Cannacea Tagrid's 100 Full-Spectrum Hemp Oil
$77.50
Cannacea Activated 40 Full-Spectrum Hemp Oil
$38.50
Recent Posts
Blog Categories