We all want to give our pets the best, and when it comes to CBD for our furry friends, things are no different. There are CBD oils, treats, topicals and more; but what is best for your beloved best friend?
Learn more about the differences in CBD products for pets and which one you should choose to add to your pets daily routine.
What Is CBD?
CBD, also known as cannabidiol, is one of many naturally occurring compounds in hemp plants. It can be extracted and turned into many different products, for both human and animal consumption and use.
The naturally occurring compounds in hemp plants are called cannabinoids and they have the ability to interact with our bodies, and our pets. We both share a bodily system called the endocannabinoid system (ECS) that is responsible for things like mood, appetite, sleep, pain and more. CBD and other cannabinoids can influence the ECS and in turn some of these bodily functions.
How Can CBD Benefit Animals?
CBD can work for your pets in ways just like it could you. Some of the most common uses of CBD are to potentially help manage pain, aid in sleep, stimulate appetite or help with stress relief.
By interacting with the ECS, CBD could have positive effects on keeping the body in homeostasis. Mammals have naturally occurring cannabinoids in the body called endocannabinoids. CBD and is able to influence receptors and endocannabinoids, which in turn could activate the health benefits of the compound.
CBD can be used for a variety of things, but for pet owners there are a few specific areas of popularity. If you have an older pet who is suffering from arthritis or pain, CBD could help create some comfort. For pet owners dealing with an anxious pet, CBD could be useful to help as a calming aid.
Popular Forms of CBD for Pets
CBD Treats
One popular method of delivering CBD to your pets is with CBD treats. Not only do these usually come flavored well, like peanut butter or bacon, they are an easy way to dose out your pets CBD. Another great thing about CBD treats for pets are that they are a tasty and discrete way to give your pet a little reward plus more.
CBD Oil
Using an oil is another popular way to add CBD to your pets life. Many CBD oils for pets also come flavored, hopefully making it easy to give to your pet. CBD oils for pets are also a great way to know exactly how much CBD you are giving to your pet with a clearly marked dosage and dropper.
Where to Find the Best CBD Products for Your Pets
If you are looking to give your furry friend some CBD, make sure you are finding a great product for them. Finding a great CBD product for your pet can be easy if you know where to look. Whether you are looking for an oil or a treat, Real Tested CBD has a guide to which CBD product is a safe and reliable choice for your pet.
Through transparent lab test results and unbiased reviews, Real Tested CBD is able to take the guesswork out of your CBD purchase for your pets.
Most Recent Tested products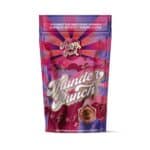 Happy Fruit Hemp HHC Gummies - Thunder Punch
$20.00
Cannacea Tagrid's 100 Full-Spectrum Hemp Oil
$77.50
Cannacea Activated 40 Full-Spectrum Hemp Oil
$38.50
Recent Posts
Blog Categories