These days, CBD is just about everywhere you look; whether it's in a dispensary, a health-foods store, a gas station, or online, the options are endless. But are they all reliable?
CBD has become all the rage in the wellness and health industries, and rightly so. Cannabidiol, also known as CBD, is a compound naturally derived in cannabis and hemp plants. It has been found to contain antioxidants and strong anti-inflammatory properties. CBD is thought to be beneficial for things like anxiety, stress relief, pain management, and even Epilepsy.
When shopping for quality CBD products, especially online, fact-checking with third-party lab test results is the best way to ensure a legitimate CBD purchase. Real Tested CBD is a leading name in the world of CBD product reviews and independent lab testing. We provide you with everything you need to know before buying CBD online. From pesticide and solvent tests to rare cannabinoids and THC levels. Turn to Real Tested CBD and our expert scorecard rating scale to get the most reliable product for your individual needs. Today we bring you products from InspoLife Solutions CBD, one of the highest quality producing CBD companies we have tested so far:
"For Your Mind – For Your Body. From seed to serving, InspoLife CBD brings you the highest quality, health-promoting phytocannabidiols in the world. From pure, clean, full-spectrum tinctures, to high-potency, fast-acting soothing topicals, you are guaranteed the most effective hemp extract anywhere. Grown, harvested, extracted, and packaged in Colorado – InspoLife releases the crisp, clean and health-promoting purity of the Rocky Mountains in every bottle." -InspoLife CBD
InspoLife Solutions CBD – Real Tested CBD Review
First, from InspoLife Solutions CBD is their 1000mg Cool Mint flavored Full-Spectrum CBD Oil. This CBD oil gets a recommended review from our expert staff and lands within our top 50 of the Best CBD Oil category. This full-spectrum oil does contain trace amounts of d9-THC and contains CBC, but is missing some of the other rare cannabinoids we like to see from full-spectrum products. Testing above the label claim for CBD milligrams, this CBD oil offers a great value for customers, costing just about $0.06 per milligram of CBD. This CBD oil got flying colors on all pesticide, solvent, and heavy metal tests – and one more plus, the cool mint flavor tastes great!
Next, we reviewed InspoLife Solutions Broad-Spectrum CBD Oil in 1000mg. This CBD oil gets a recommended review from our experts and ranks within the top 15 products in our Best Broad-Spectrum CBD Oil category. This oil tests very close to the label claim, but is missing some of the rare cannabinoids we like to see in a broad-spectrum product. This CBD oil comes in a 2oz bottle, offering another great value to consumers, costing around $0.07 per milligram of CBD. This CBD oil did test fully THC-free, making it an ideal choice for anyone with drug testing concerns.
InspoLife Solutions CBD – Real Tested CBD Takeaways
Finding a reliable CBD product online can be made easy by turning to third-party lab test results. Ensure you are actually getting your bang for your buck and purchasing a legit CBD product that works, but also has the quality you are seeking. Not all CBD is created equal, and when it comes to InspoLife Solutions CBD, quality and reliability are definitely there. InspoLife Solutions CBD has a variety of other products we look forward to reviewing, from a CBD cooling muscle gel to a CBD sample pack allowing you to try a few products at once. Always turn to Real Tested CBD for your most reliable and unbiased product reviews. For more Real Tested CBD Brand Spotlights, click here.
**This article was last updated on 1/12/2021**
Most Recent Tested products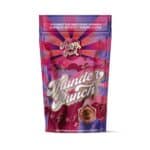 Happy Fruit Hemp HHC Gummies - Thunder Punch
$20.00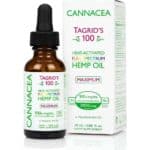 Cannacea Tagrid's 100 Full-Spectrum Hemp Oil
$77.50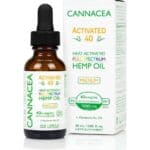 Cannacea Activated 40 Full-Spectrum Hemp Oil
$38.50
Recent Posts
Blog Categories