CBD has become all the rage in the wellness and health industries, and rightly so. Cannabidiol, also known as CBD, is a compound naturally derived in cannabis and hemp plants. It has been found to contain antioxidants and strong anti-inflammatory properties. CBD is thought to be beneficial for things like anxiety, stress relief, pain management, and even Epilepsy.
There are countless options available online when it comes to CBD products these days. When shopping for quality CBD products, fact-checking with third-party lab test results is the best way to ensure a legitimate CBD purchase. Real Tested CBD is a leading name in the world of CBD product reviews and independent lab testing. We provide you with everything you need to know before buying CBD online. From pesticide and solvent tests to rare cannabinoids and THC levels. Turn to Real Tested CBD and our expert scorecard rating scale to get the most reliable product for your individual needs, in just about any form you can think of. Today we bring you Vital Lead CBD, and we think you might enjoy what you see from our expert product review and one of their tasty CBD oil flavors.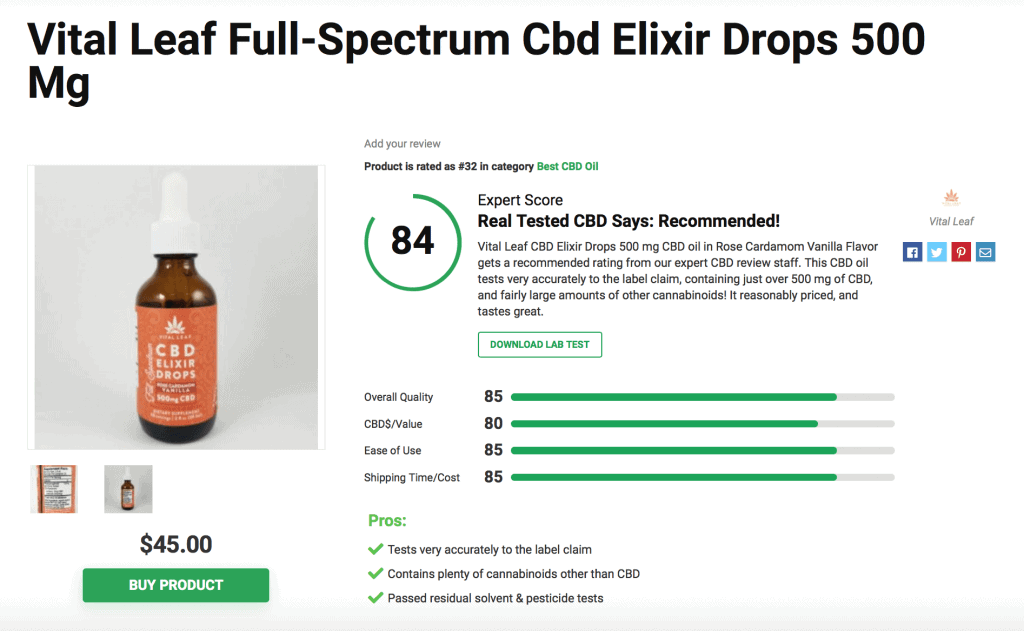 First up we have Vital Leaf's uniquely flavored full-spectrum elixir, with a recommend high score in our Best CBD Oils Category from our expert reviewers. This uniquely flavored CBD oil comes in a rose cardamom vanilla flavor that tastes as nice as it sounds. Vital Leaf's vanilla CBD oil tests very accurately to the label claim, coming in slightly over 500mg per bottle. This CBD oil also contains a few of the rare cannabinoids we like to see, including CBG and CBC. If you are prone to drug testing, do be aware there is 12.82mg of THC per bottle. Overall, this tasty CBD oil gets a recommendation from Real Tested CBD.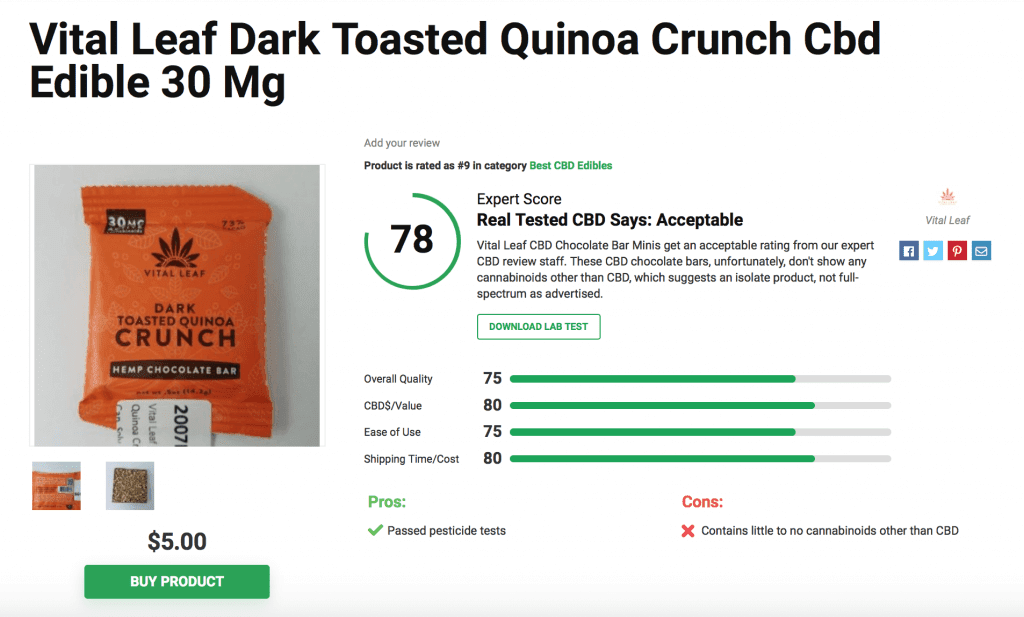 Next up we have Vital Leaf's hemp chocolate bar – Dark Toasted Quinoa Crunch CBD Edible. When it comes to flavor and practicality of an edible, we enjoyed these bars. They are conveniently packaged and do have the 30mg of CBD stated on the package. Unfortunately, we didn't find any rare cannabinoids present that we like to see, THC included. These CBD edibles are vegan and gluten-free so they can meet some dietary restrictions if need be. Our expert review gave this CBD edible an acceptable review and a score of 78, ranking it in our top 20 Best CBD Edibles Category.
Vital Leaf has a wide variety of CBD products, from their oils to their edibles. With some of the most unique flavors and takes on transforming CBD, we enjoyed trying out a few of their products here at Real Tested CBD. When it comes to buying CBD online, it's important to always double-check label claims. The best to ensure your CBD product is as legit as the flavor means turning to third-party lab test results. To take a closer look at other CBD Brands and reviews, click here.
Most Recent Tested products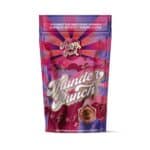 Happy Fruit Hemp HHC Gummies - Thunder Punch
$20.00
Cannacea Tagrid's 100 Full-Spectrum Hemp Oil
$77.50
Cannacea Activated 40 Full-Spectrum Hemp Oil
$38.50
Recent Posts
Blog Categories