Cannaflower Lift CBD Prerolls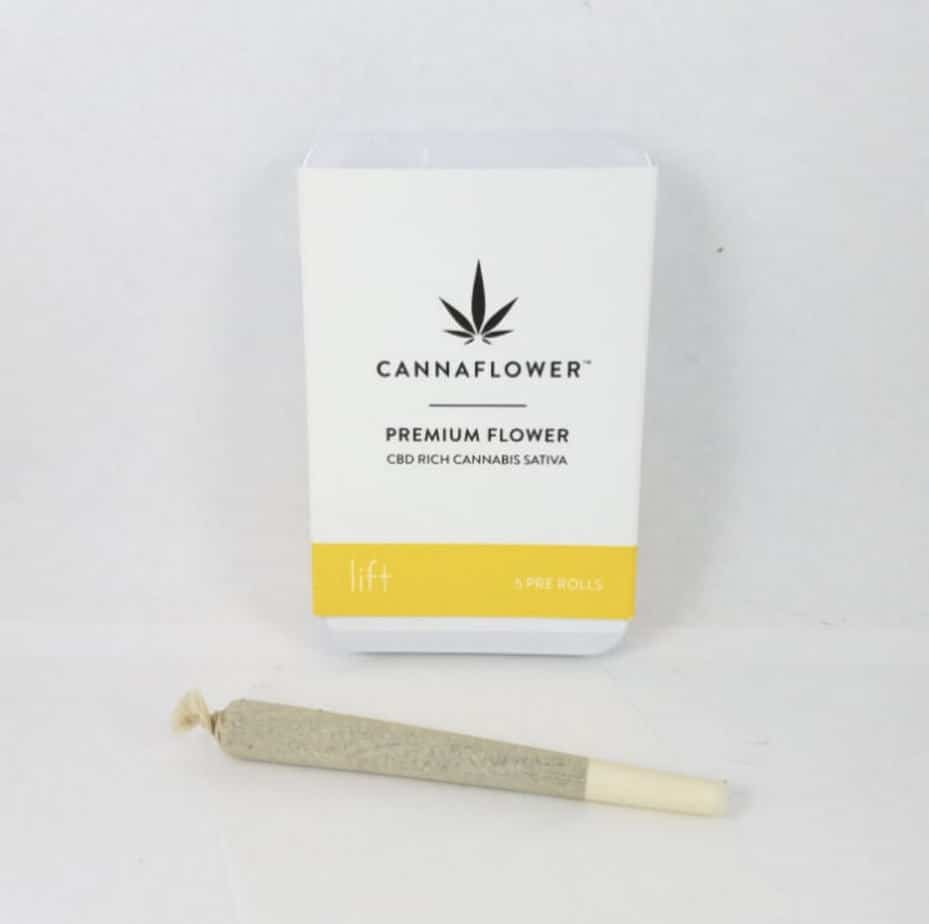 $24.95
Add your review
Expert Score
Real Tested CBD Says: Recommended!
Cannaflower Lift CBD Prerolls get a recommended rating from our expert CBD review staff! These CBD joints are packed with cannabinoids, passed pesticide testing and heavy metal testing, and are very inexpensive! The cost of this pack of prerolls is $24.95, which brings the cost per mg of CBD down to $0.02/mg. We recommend giving these CBD prerolls a try if you're new to smoking CBD. Cannaflower Lift CBD joints also contain 24mg of THCa, as well as 814mg of CBDa (this makes up the majority of CBD content in the product). The cannabinoid breakdown on Cannaflower's site appears to be very accurate to what our test results showed.
DOWNLOAD LAB TEST
'
| | |
| --- | --- |
| $/CBD: | $0.02 |
| $/THC: | $0.71 |
| Actual Total d9-THC mg/package: | 10.50 |
| Actual - Claimed CBD Per Package: | N/A |
| Actual Total CBD mg/package: | 896.54 |
| Actual Total CBN mg/package: | 0 |
| Actual Total CBC mg/package: | 6.93 |
| Actual Total CBG mg/package: | 29.68 |
| Pass/Fail Pesticide?: | |
| Pass/Fail Solvent?: | NT |
BUY PRODUCT
From Cannaflower:
Our Cannaflower™ Lift pre-rolled joints have been selected for a terpene profile high in naturally occurring Limonene, Linalool, and Humulene making this CBD strain a perfect choice for the next time you need a little creative lift without losing the spring in your step. Each tin is filled with five 1g pre-rolled joints that are packed with 150mg of CBD making them the perfect size for the individual or to share! With less than 0.3% delta 9 THC content, these CBD pre-rolled joints are a great and convenient way to enjoy your premium quality hemp flower.