Dad Grass Hemp CBD Preroll 10 pack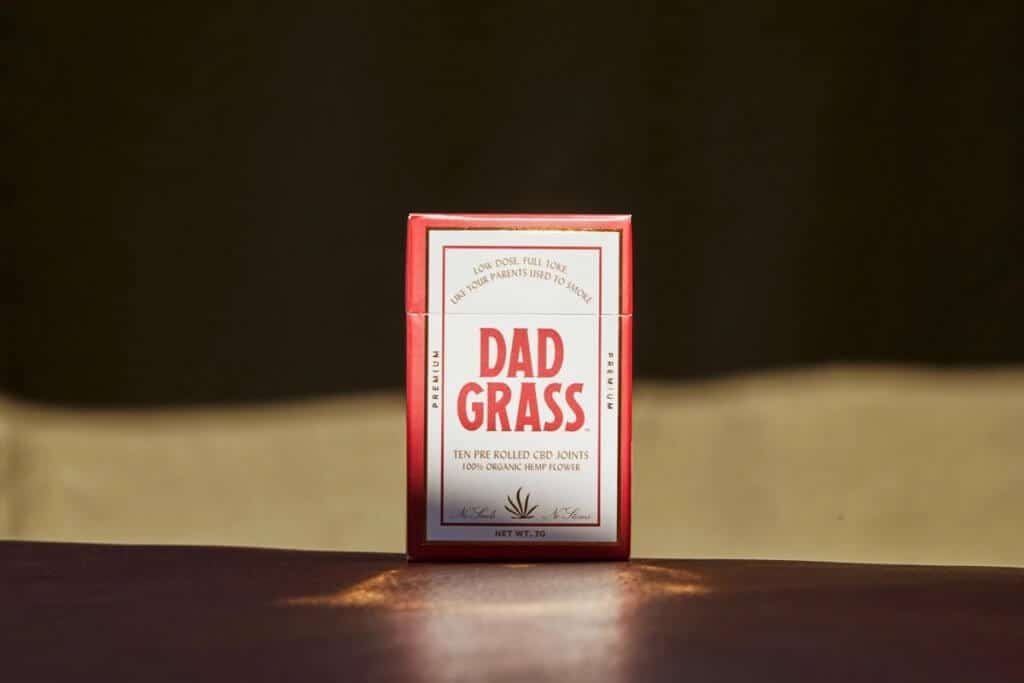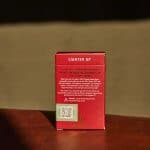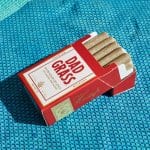 $70.00
Add your review
Expert Score
Real Tested CBD Says: Highly Recommended!
Dad Grass Hemp CBD Preroll 10 Pack gets a highly recommended rating from our expert CBD review staff! This innovative CBD preroll product tests fantastically for cannabinoids, passed pesticide testing, & moisture testing! These CBD joints have a total of 1633.40 mg of various cannabinoids that we like to see in a flower product. Dad Grass also removes all seeds & stems from their flower products!
DOWNLOAD LAB TEST

'
| | |
| --- | --- |
| $/CBD: | $0.05 |
| $/THC: | $1.40 |
| Actual Total d9-THC mg/package: | 29.62 |
| Actual - Claimed CBD Per Package: | N/A |
| Actual Total CBD mg/package: | 1396.72 |
| Actual Total CBN mg/package: | 0 |
| Actual Total CBC mg/package: | 22.97 |
| Actual Total CBG mg/package: | 15.79 |
| Pass/Fail Pesticide?: | |
| Pass/Fail Solvent?: | |

BUY PRODUCT
From Dad Grass:
The Joints: Each Pack comes with ten .7G joints. They are a tad wider than the Twoobie, but 30% smaller than the Classic. Each one is handcrafted using only the finest 100% Organic hemp flower, responsibly grown right here in the USA. No additives or pesticides. No nicotine or tobacco. No sticks, stems or seeds. No trim or shake. A simple paper filter. All wrapped up in 100% natural papers and folded at the end to keep the good stuff in.
The Hard Pack: Whether you're on-the-go or keeping it low-pro, the familiar flip-top box is still the most classic way to protect your smokes. Our version isn't fancy or complicated. No gimmicks or excess. Just a practical package that you can slip into your pocket, drop in your bag or stash on a shelf just out of reach from the kids.
The E-Z Slide Insert: We want you to smile every time you open your pack. That means making sure everything stays lined up, perfectly formed and easy to access. So we designed a simple system that holds each individual joint snugly inside and added a tab to help you pop them out one at a time.
The Freshness Seal: Like any flower, hemp's best when it's fresh. Our batches are small and we roll on the reg, so you can rest assured that none of our joints have been sitting around for long. But we're going the extra mile to lock in that freshness by wrapping up each pack by hand.
The Batch Label: Every pack has a little green label that helps you learn more about the 100% Organic hemp we use for our joints. A quick glance will give you the batch number as well as the percentage of CBD and THC (always below 0.3%!). We go the extra mile to make sure what you smoke is 100% pure and that nothing has accidentally creeped into our crop. Before twisting it up, we send our freshly trimmed flower to the same independent third-party labs that test the marijuana you find in dispensaries. Not only do they make sure there are no pesticides, mold, fungus, bacteria, heavy metals or other toxins, they also determine the precise concentrations of THC and CBD as well as the terpene profile.