CBD Isolate Tincture Orange Flavor by Dixie
Expert Score
Failed Pesticide Testing - Steer Clear!
While the orange flavor is refreshing, there are downsides to using the CBD Isolate Tincture by Dixie. Unfortunately, high levels of pesticides mean that this CBD tincture failed its laboratory tests. Like Populum's hemp oil, it tested positive for the dangerous pesticide known as chlorpyrifos (CPS). Due to the inclusion of pesticides in Dixie Botanics Orange Isolate Tincture, we have to advise you to STAY AWAY FROM THIS PRODUCT.
Download Lab Test
Cons:
Tested POSITIVE for the dangerous pesticide chlorpyrifos (CPS)

STAY AWAY!
| | |
| --- | --- |
| $/CBD: | $0.14 |
| $/THC: | N/A |
| Actual Total d9-THC mg/package: | 0 |
| Actual - Claimed CBD Per Package: | 20.79 |
| Actual Total CBD mg/package: | 270.79 |
| Actual Total CBN mg/package: | 0 |
| Actual Total CBC mg/package: | 0 |
| Actual Total CBG mg/package: | 0 |
| Pass/Fail Pesticide?: | |
| Pass/Fail Solvent?: | |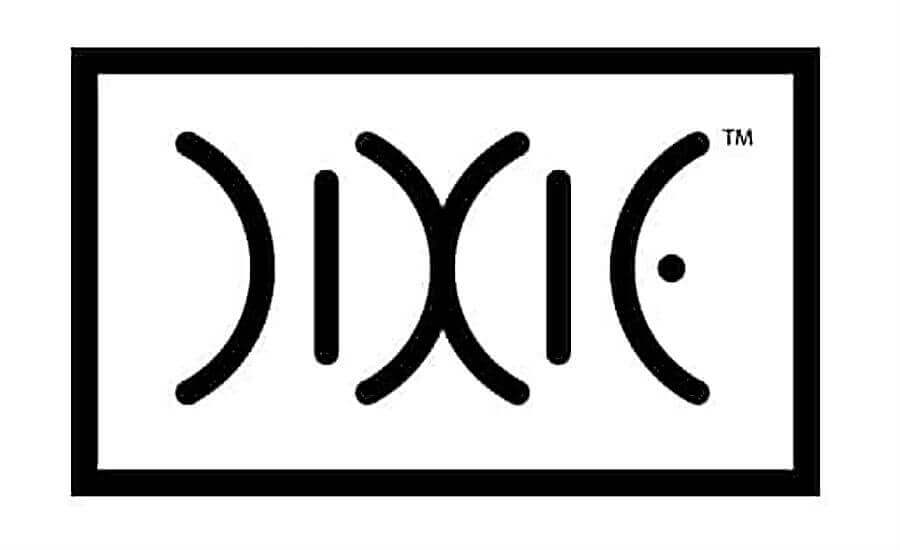 Buy product
From Dixie Botanicals:
Dixie Botanicals Orange Isolate Tincture is a delicious way to take your daily dose of CBD. With a flavor reminiscent of a creamsicle, these CBD drops are made with medium-chain triglyceride oil to allow for increased absorption and quicker results. The one-ounce bottle contains 250 milligrams of CBD, and at a little over 4 grams per serving, this is the perfect product for microdosing or new users who require less. With no THC, this stuff appeals to athletes but is beneficial to anyone wanting the benefits of cannabis without the high. This CBD tincture helps boost your energy, aids in post-workout recovery, and regulates metabolism, sleep, and your immune system.
Additional information
| | |
| --- | --- |
| cannabinoids_thcv | ND |
| pesticides_kresoxim_methyl | <LOQ |
| pesticides_spinosad | <LOQ |
| pesticides_spinetoram | <LOQ |
| pesticides_pyridaben | <LOQ |
| pesticides_pyrethrins | <LOQ |
| pesticides_propoxur | <LOQ |
| pesticides_propiconazole | <LOQ |
| pesticides_prallethrin | <LOQ |
| cannabinoids_cbc | ND |
| pesticides_phosmet | <LOQ |
| pesticides_thiacloprid | <LOQ |
| pesticides_paclobutrazol | <LOQ |
| pesticides_spiroxamine | <LOQ |
| pesticides_oxamyl | <LOQ |
| pesticides_naled | <LOQ |
| pesticides_myclobutanil | <LOQ |
| pesticides_mevinphos | <LOQ |
| pesticides_methomyl | <LOQ |
| pesticides_methiocarb | <LOQ |
| pesticides_metalaxyl | <LOQ |
| pesticides_malathion | <LOQ |
| solvents_ethylene_oxide | <LOQ |
| solvents_ethyl_ether | <LOQ |
| pesticides_spiromesifen | <LOQ |
| pesticides_parathion_methyl | <LOQ |
| pesticides_spirotetramat | <LOQ |
| solvents_isopropanol | <LOQ |
| solvents_xylenes | <LOQ |
| solvents_trichloroethene | <LOQ |
| solvents_toluene | <LOQ |
| solvents_solvents_unit | ppm |
| solvents_propane | <LOQ |
| solvents_pentane | <LOQ |
| solvents_n_hexane | <LOQ |
| solvents_methylene_chloride | <LOQ |
| solvents_methanol | <LOQ |
| solvents_heptane | <LOQ |
| pesticides_trifloxystrobin | 0.025 |
| pesticides_pesticides_unit | ppm |
| pesticides_permethrin | <LOQ |
| solvents_ethyl_acetate | <LOQ |
| solvents_ethanol | <LOQ |
| solvents_chloroform | <LOQ |
| solvents_butane | <LOQ |
| solvents_benzene | <LOQ |
| solvents_acetonitrile | <LOQ |
| solvents_acetone | <LOQ |
| Servings Per Container | 60 |
| pesticides_piperonyl_butoxide | <LOQ |
| pesticides_thiamethoxam | <LOQ |
| pesticides_tebuconazole | <LOQ |
| pesticides_imazalil | <LOQ |
| cannabinoids_cbda | ND |
| pesticides_chlorantraniliprole | <LOQ |
| pesticides_ethoprophos | <LOQ |
| pesticides_dimethoate | <LOQ |
| pesticides_bifenazate | <LOQ |
| pesticides_boscalid | <LOQ |
| pesticides_azoxystrobin | <LOQ |
| pesticides_aldicarb | <LOQ |
| pesticides_acetamiprid | <LOQ |
| pesticides_acequinocyl | <LOQ |
| pesticides_acephate | <LOQ |
| pesticides_abamectin | <LOQ |
| pesticides_pentachloronitrobenzene | <LOQ |
| pesticides_dichlorvos | <LOQ |
| cannabinoids_cannabinoids_unit | % |
| pesticides_imidacloprid | <LOQ |
| pesticides_bifenthrin | <LOQ |
| solvents_1_2_dichloro_ethane | <LOQ |
| cannabinoids_thca | ND |
| cannabinoids_d9_thc | ND |
| cannabinoids_d8_thc | ND |
| cannabinoids_cbn | ND |
| cannabinoids_cbga | ND |
| cannabinoids_cbg | ND |
| cannabinoids_cbdv | ND |
| cannabinoids_cbd | 0.8002 |
| Date Received | 2019-12-11 17:50:56 |
| pesticides_captan | <LOQ |
| pesticides_hexythiazox | <LOQ |
| pesticides_fludioxonil | <LOQ |
| pesticides_flonicamid | <LOQ |
| pesticides_fipronil | <LOQ |
| pesticides_fenpyroximate | <LOQ |
| pesticides_fenoxycarb | <LOQ |
| pesticides_fenhexamid | <LOQ |
| pesticides_etoxazole | <LOQ |
| pesticides_etofenprox | <LOQ |
| Date Completed | 2020-01-03 19:50:47 |
| pesticides_dimethomorph | <LOQ |
| pesticides_carbofuran | <LOQ |
| pesticides_carbaryl | <LOQ |
| pesticides_diazinon | <LOQ |
| pesticides_daminozide | <LOQ |
| pesticides_cypermethrin | <LOQ |
| pesticides_cyfluthrin | <LOQ |
| pesticides_coumaphos | <LOQ |
| pesticides_clofentezine | <LOQ |
| pesticides_chlorpyrifos | 0.09 |
| pesticides_chlorfenapyr | <LOQ |
| pesticides_chlordane | <LOQ |
| Units Per Serving | 1 |
---