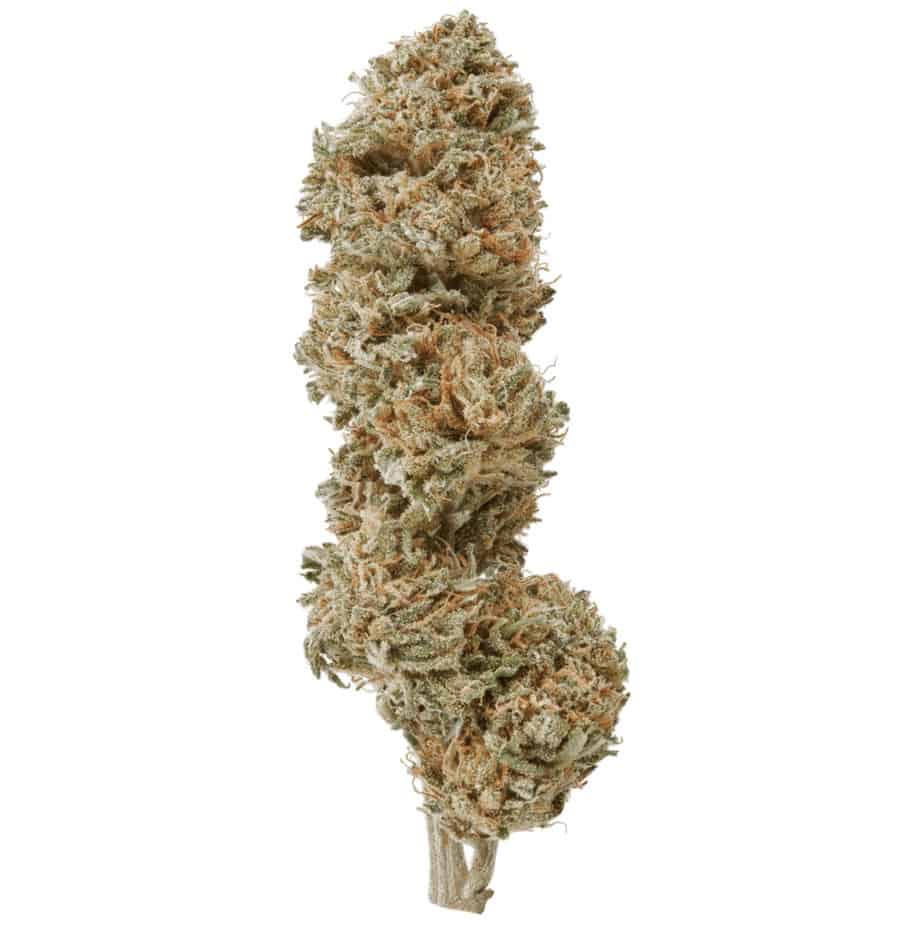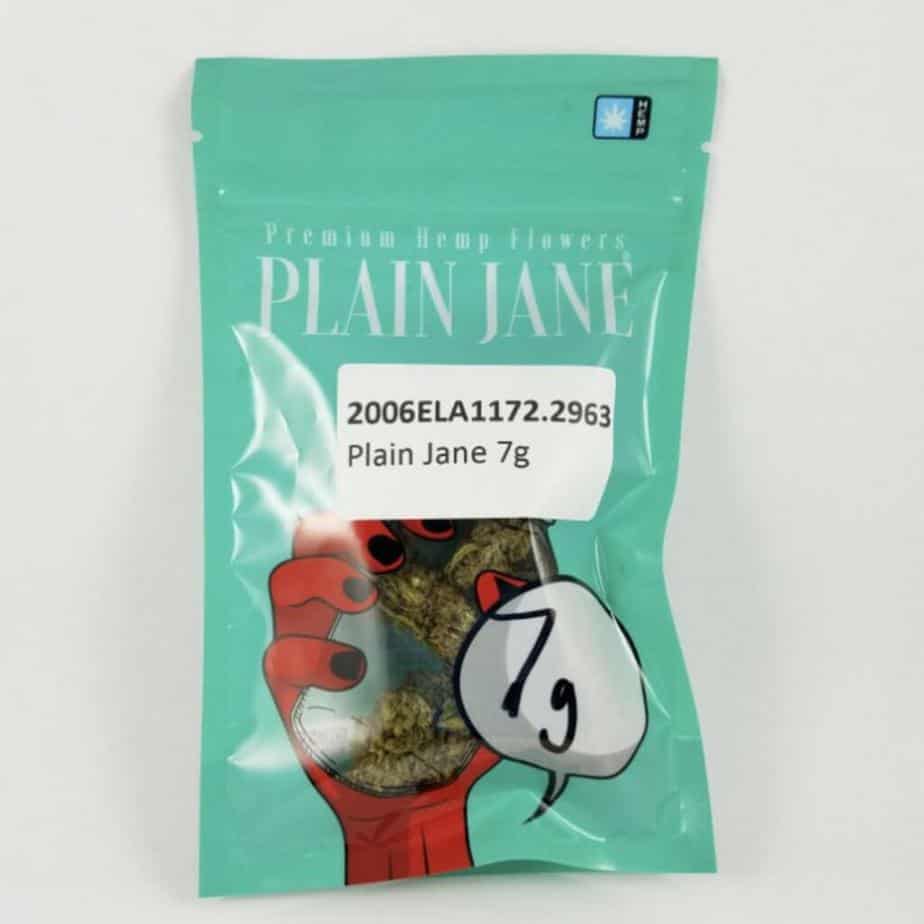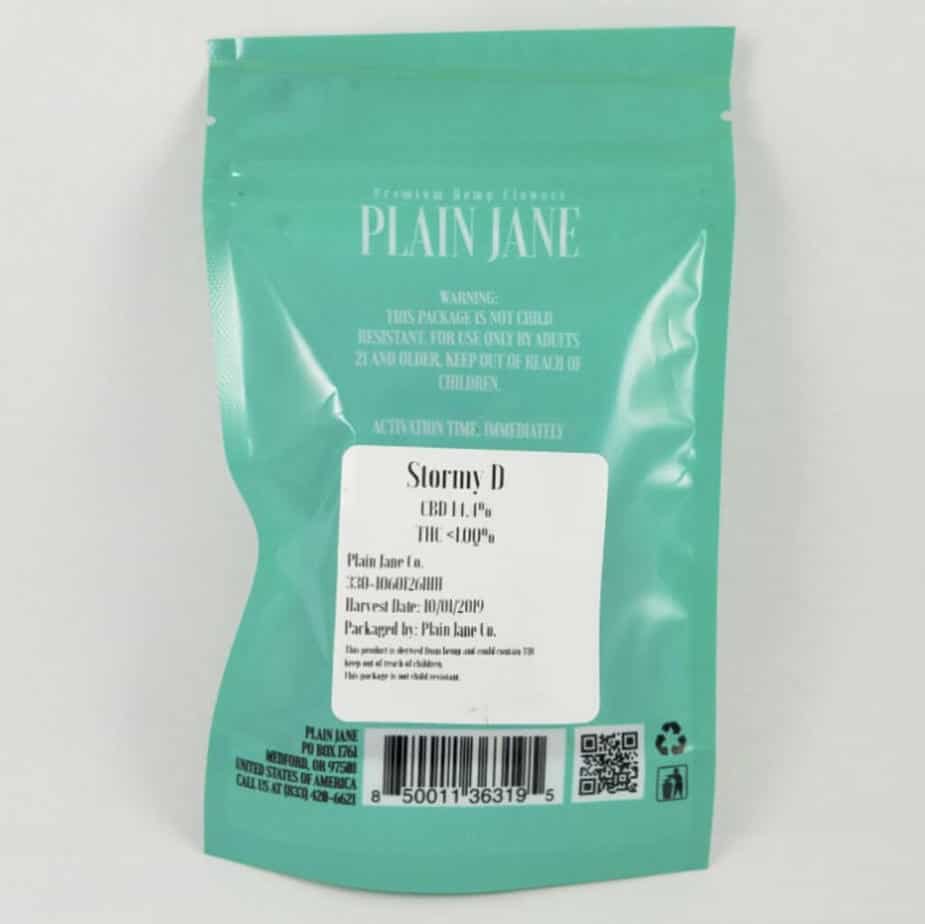 Plain Jane Stormy Daniels Hemp Flower - 7 gram bag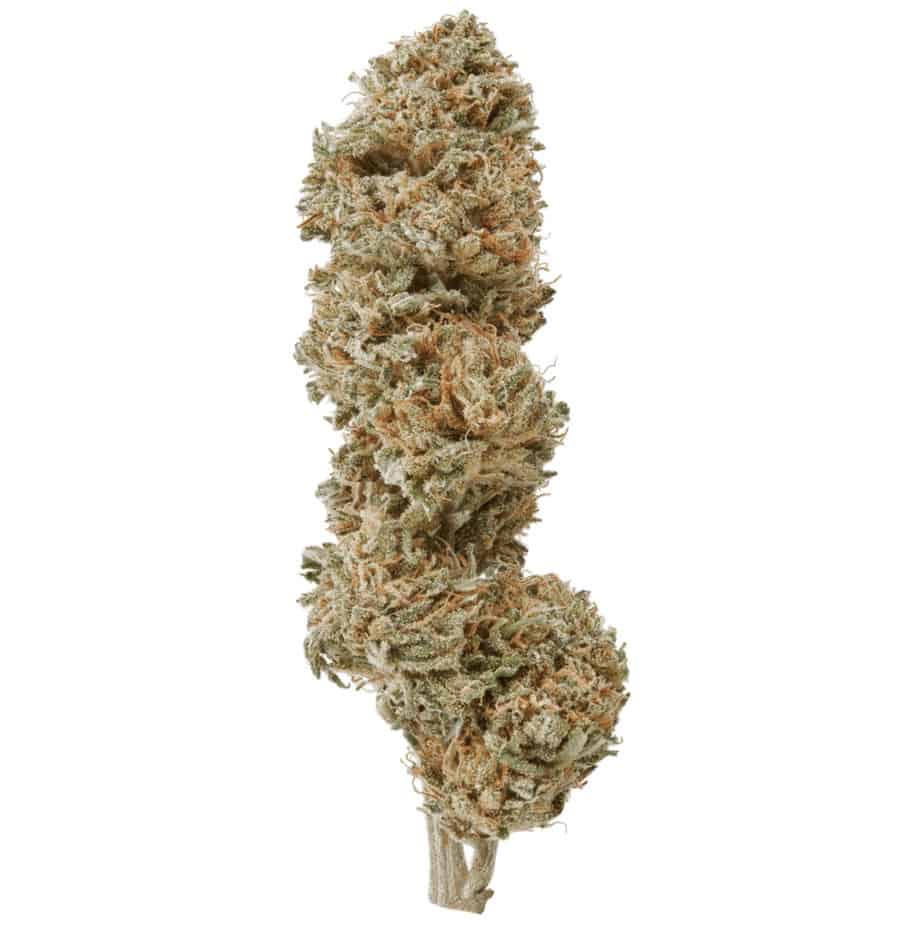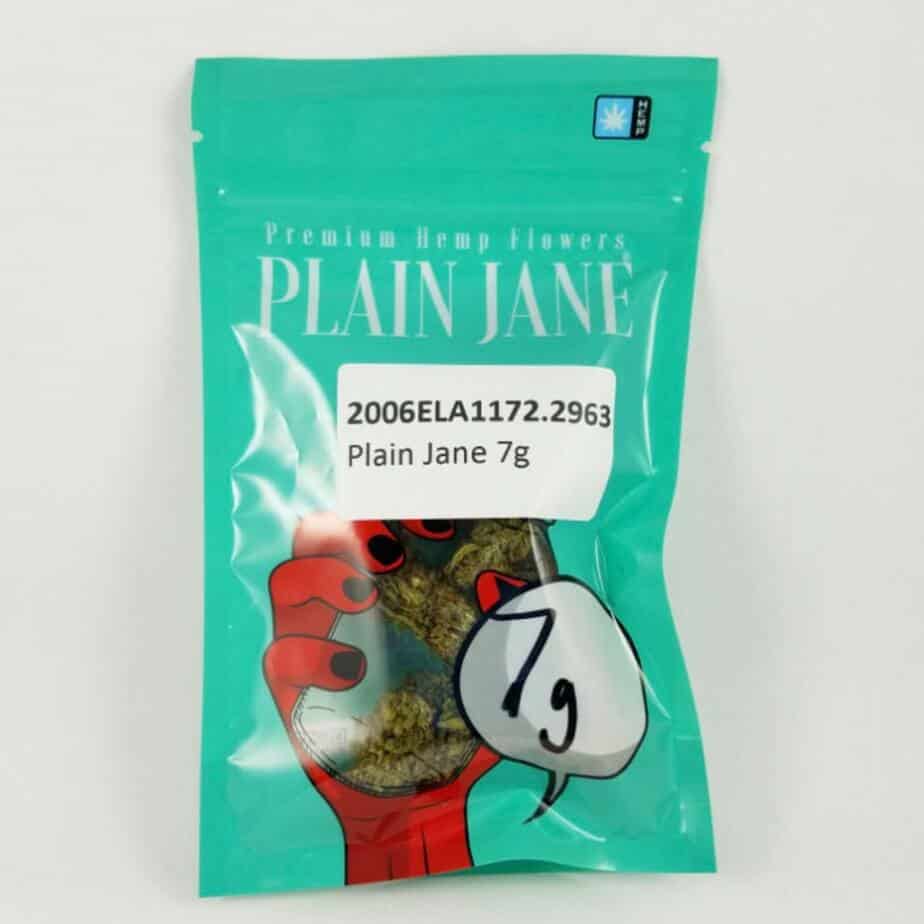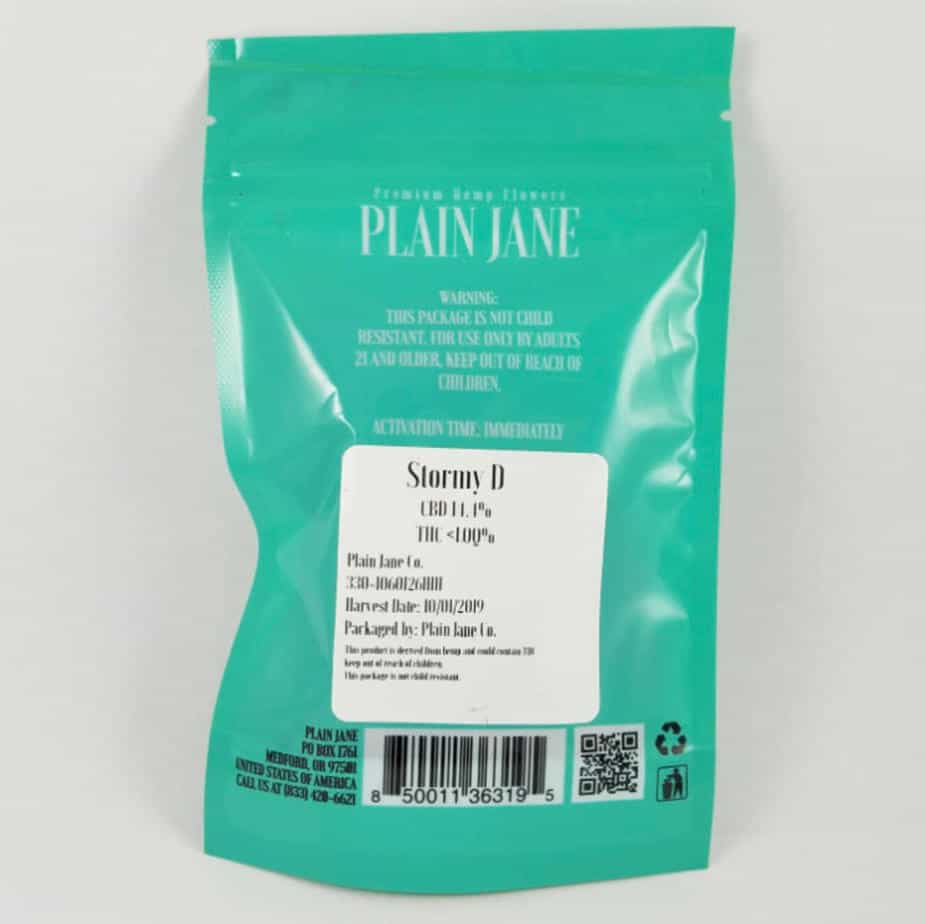 $22.99
Expert Score
Real Tested CBD Says: Recommended!
Plain Jane Stormy Hemp Flower 14.4% CBD 7 gram bag gets a recommended rating from our expert CBD review staff. Although the chart above states that this product contains 21 mg of CBD per gram, it also contains over 150 mg of CBDa per gram. Aside from the 2.73 mg of d9-THC, it also contains 4.20 mg of THCa per gram. This hemp strain also contains 3.02 mg of CBGa per gram. These cannabinoids combined come in at almost 16% total CBD, and almost 20% total cannabinoids, far above the claim of 14.4%!
Download Lab Test
Pros:
Contains plenty of rare cannabinoids

Passed pesticide test

Fairly inexpensive
| | |
| --- | --- |
| $/CBD: | $0.02 |
| $/THC: | $1.20 |
| Actual Total d9-THC mg/package: | 19.11 |
| Actual - Claimed CBD Per Package: | 1.97% |
| Actual Total CBD mg/package: | 1,104.11 |
| Actual Total CBN mg/package: | 0 |
| Actual Total CBC mg/package: | 33.74 |
| Actual Total CBG mg/package: | 3.02 |
| Pass/Fail Pesticide?: | |
| Pass/Fail Solvent?: | NT |

BUY PRODUCT
From Plain Jane:
The CBD Hemp Flower Strain Stormy is a cross between T-1 and Berry Blossom hemp strains. Stormy is known for its delicate aromas, natural hemp flavors, and its high CBD content. Like all hemp flower, Stormy is a cultivar of C. sativa that will not get you high. With over 14% CBD, it has delta-9-THC less than 0.3% to comply with the 2018 Farm Bill that governs hemp.
This hemp strain has the sweet aroma of Berry Blossom, with floral and fruity notes. The flavor of Stormy smokable hemp flower is very natural like with the T-1 strain, and has pungent woody flavors.
Please be aware that this stunning craft hemp flower still looks and smells like cannabis and should be used with discretion to avoid confusion to law enforcement!
---