GREEN ROADS CBD DROPS LARGE DOG 600 MG
Expert Score
Real Tested CBD Says: Discontinued!
This product has been discontinued, and replaced by a new batch of CBD oil for pets. Take a look at the Green Roads brand page to find the latest tested Green Roads products!
Download Lab Test
Pros:
Passed both residual solvent and pesticide testing

5 days from online order to our door in Las Vegas, really good and free shipping

Several different potency levels

military & first responder discounts
| | |
| --- | --- |
| $/CBD: | $0.08 |
| $/THC: | 0 |
| Actual Total d9-THC mg/package: | 0 |
| Actual - Claimed CBD Per Package: | 198.98 |
| Actual Total CBD mg/package: | 798.98 |
| Actual Total CBN mg/package: | 0 |
| Actual Total CBC mg/package: | 0 |
| Actual Total CBG mg/package: | 0 |
| Pass/Fail Pesticide?: | |
| Pass/Fail Solvent?: | |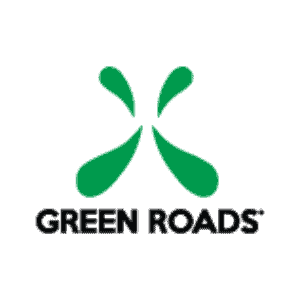 Buy product
From Green Roads:
Green Roads' CBD drops for large dogs are made with hemp seed oil and hemp-derived cannabinoid extracts grown on American farms. Each 1ml portion of these drops delivers 20mg of CBD, super-sized support to match your big dog (over 50 pounds). This 30ml bottle is among the best CBD oils for dogs and a great way to support your large dog through stressful moments like airplane rides, thunderstorms, vet visits, or age-related challenges. We love and care for the wellness of your pet as if it was our own, which is why we bring the same care to our pet line as we do to our CBD products for people.
Like all other Green Roads products, our hemp oil for dogs is sent out to third-party labs for testing before they become available online or at your local retail store. All lab sheets are readily available to you via a QR code that you can find on all of Green Roads packaging.
Ingredients
MCT Oil ( Fractionated Coconut Oil),
Hemp Seed Oil, Hemp Derived Cannabinoid Extract
Additional information
| | |
| --- | --- |
| cannabinoids_thca | ND |
| Product Variation Size oz | 1.014420681 |
| Unit Description | mL |
| solvents_xylenes | <LOQ |
| solvents_trichloroethene | <LOQ |
| solvents_toluene | <LOQ |
| solvents_solvents_unit | ppm |
| solvents_propane | <LOQ |
| solvents_pentane | <LOQ |
| solvents_n_hexane | <LOQ |
| solvents_methylene_chloride | <LOQ |
| solvents_methanol | <LOQ |
| solvents_isopropanol | <LOQ |
| solvents_heptane | <LOQ |
| solvents_ethylene_oxide | <LOQ |
| Rewards Program | Yes |
| Total cost | $63.72 |
| Taxes | $3.73 |
| pesticides_spinosad | <LOQ |
| pesticides_spiromesifen | <LOQ |
| pesticides_spirotetramat | <LOQ |
| pesticides_spiroxamine | <LOQ |
| pesticides_tebuconazole | <LOQ |
| pesticides_thiacloprid | <LOQ |
| pesticides_trifloxystrobin | <LOQ |
| solvents_chloroform | <LOQ |
| pesticides_piperonyl_butoxide | <LOQ |
| Servings Per Container | 30 |
| solvents_acetone | <LOQ |
| solvents_acetonitrile | <LOQ |
| solvents_benzene | <LOQ |
| Product Testing Analysis | |
| Product Variation size ml | 30 |
| Shipping cost | $0.00 |
| Pass/Fail Solvent? | Pass |
| Actual - Claimed CBD Per Package | 198.98 |
| Notes | 60mg, 210mg, & 600mg varieties for small, medium, and large dogs |
| Date paid | 12/11/19 |
| Flat/Volume | Flat |
| Manufacturer product URL | https://www.greenroadsworld.com/products/cbd-oil-dogs/?attribute_size=Large+Dog |
| Payment Methods | CC |
| Actual Total CBG mg/package | 0 |
| $/mg Total CBD Actual | $0.08 |
| $/mg THC Actual | 0 |
| Actual Total CBD mg/package | 798.98 |
| Actual Total d9_THC mg/package | 0 |
| Actual Total CBN mg/package | 0 |
| Actual Total CBC mg/package | 0 |
| pesticides_spinetoram | <LOQ |
| solvents_ethyl_acetate | <LOQ |
| cannabinoids_cbc | ND |
| pesticides_acephate | <LOQ |
| solvents_butane | <LOQ |
| Units Per Serving | 1 |
| pesticides_clofentezine | <LOQ |
| pesticides_chlorpyrifos | <LOQ |
| solvents_ethyl_ether | <LOQ |
| Claimed CBD Per Dose | 20mg |
| pesticides_thiamethoxam | <LOQ |
| solvents_ethanol | <LOQ |
| pesticides_pyridaben | <LOQ |
| Product variation flavor | N/A |
| price/cbd | $0.10 |
| Price/oz | 59 |
| Product cost | $59.99 |
| Product Order Number | 2494425 |
| Pass/Fail Pesticide? | Pass |
| pesticides_fipronil | <LOQ |
| pesticides_hexythiazox | <LOQ |
| pesticides_daminozide | <LOQ |
| pesticides_cypermethrin | <LOQ |
| pesticides_propoxur | <LOQ |
| pesticides_coumaphos | <LOQ |
| pesticides_carbofuran | <LOQ |
| pesticides_carbaryl | <LOQ |
| pesticides_captan | <LOQ |
| pesticides_boscalid | <LOQ |
| pesticides_bifenthrin | <LOQ |
| pesticides_bifenazate | <LOQ |
| pesticides_azoxystrobin | <LOQ |
| pesticides_aldicarb | <LOQ |
| pesticides_acetamiprid | <LOQ |
| pesticides_acequinocyl | <LOQ |
| pesticides_etoxazole | <LOQ |
| pesticides_fludioxonil | <LOQ |
| pesticides_flonicamid | <LOQ |
| cannabinoids_cbd | 2.6291 |
| cannabinoids_cbda | ND |
| solvents_1_2_dichloro_ethane | <LOQ |
| pesticides_pentachloronitrobenzene | <LOQ |
| Date Received | 2020-01-22 17:23:16.656636 |
| Date Completed | 2020-02-06 01:32:09.028364 |
| pesticides_chlorantraniliprole | <LOQ |
| cannabinoids_cbdv | 0.0101 |
| cannabinoids_cbg | ND |
| cannabinoids_cbga | ND |
| cannabinoids_cbn | ND |
| cannabinoids_d9_thc | ND |
| cannabinoids_cannabinoids_unit | % |
| pesticides_fenoxycarb | <LOQ |
| pesticides_imidacloprid | <LOQ |
| pesticides_fenpyroximate | <LOQ |
| pesticides_propiconazole | <LOQ |
| pesticides_imazalil | <LOQ |
| pesticides_etofenprox | <LOQ |
| pesticides_ethoprophos | <LOQ |
| pesticides_dimethomorph | <LOQ |
| pesticides_dimethoate | <LOQ |
| pesticides_cyfluthrin | <LOQ |
| pesticides_abamectin | <LOQ |
| pesticides_dichlorvos | <LOQ |
| cannabinoids_d8_thc | ND |
| cannabinoids_thcv | ND |
| pesticides_pyrethrins | <LOQ |
| pesticides_diazinon | <LOQ |
| pesticides_fenhexamid | <LOQ |
| pesticides_chlordane | <LOQ |
| pesticides_prallethrin | <LOQ |
| pesticides_chlorfenapyr | <LOQ |
| pesticides_phosmet | <LOQ |
| pesticides_pesticides_unit | ppm |
| pesticides_permethrin | <LOQ |
| pesticides_parathion_methyl | <LOQ |
| pesticides_kresoxim_methyl | <LOQ |
| pesticides_malathion | <LOQ |
| pesticides_paclobutrazol | <LOQ |
| pesticides_myclobutanil | <LOQ |
| pesticides_mevinphos | <LOQ |
| pesticides_methomyl | <LOQ |
| pesticides_methiocarb | <LOQ |
| pesticides_metalaxyl | <LOQ |
| pesticides_oxamyl | <LOQ |
| pesticides_naled | <LOQ |
| Wholesale | Yes |
---