GREEN ROADS MUSCLE & JOINT RELIEF CREAM 300 MG
Expert Score
Real Tested CBD Says: Discontinued!
This product has been discontinued by Green Roads. Please visit their brand page to view available products!
Download Lab Test
Pros:
Passed both residual solvent and pesticide testing

5 days from online order to our door in Las Vegas, really good and free shipping

military & first responder discounts
| | |
| --- | --- |
| $/CBD: | $0.09 |
| $/THC: | N/A |
| Actual Total d9-THC mg/package: | 0 |
| Actual - Claimed CBD Per Package: | 28.20 |
| Actual Total CBD mg/package: | 328.20 |
| Actual Total CBN mg/package: | 0 |
| Actual Total CBC mg/package: | 0 |
| Actual Total CBG mg/package: | 0 |
| Pass/Fail Pesticide?: | |
| Pass/Fail Solvent?: | |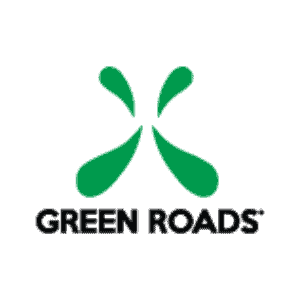 Buy product
From Green Roads:
Give your tired joints and limbs a much-deserved break with Green Roads' CBD-infused Soothing Topical Cream. Thanks to Green Roads Muscle and Joint Cream, you have a little extra support for when life's adventures wear you down. With 300mg of CBD infused with cooling menthol, you can enhance your relaxation and recuperation routine.
In addition, our Relief Cream is infused with chamomile extract, and lavender oil to bring you the relief you need and the pleasant aroma you desire, without leaving a greasy residue behind. As always, every Green Roads product is infused with hemp-derived CBD, extracted from plants using the most advanced methods, then tested for purity prior to product creation. Don't wait any longer! Find your relief with Green Roads Muscle and Joint Relief Cream.
Ingredients: Water, Carthamus tinctorius (Safflower) Oleosomes, Glycerin, Persea gratissima (Avocado) Oil, Bentonite Clay, Xanthan Gum, Hemp-Derived Cannabidiol Extract, Tocopherol (Vitamin E), Chamomille recutita (Matricaria) flower extract, Cucumis sativus (Cucumber) fruit extract, Benzylalcohol, Dehydroacetic Acid, and Menthol.
Additional information
| | |
| --- | --- |
| cannabinoids_cbn | ND |
| pesticides_bifenazate | <LOQ |
| solvents_heptane | <LOQ |
| solvents_isopropanol | <LOQ |
| solvents_methanol | <LOQ |
| solvents_methylene_chloride | <LOQ |
| solvents_n_hexane | <LOQ |
| solvents_pentane | <LOQ |
| solvents_solvents_unit | ppm |
| solvents_ethyl_ether | <LOQ |
| solvents_toluene | <LOQ |
| solvents_trichloroethene | <LOQ |
| solvents_xylenes | <LOQ |
| solvents_ethylene_oxide | <LOQ |
| solvents_ethyl_acetate | <LOQ |
| pesticides_trifloxystrobin | <LOQ |
| pesticides_spiromesifen | <LOQ |
| pesticides_spirotetramat | <LOQ |
| pesticides_spiroxamine | <LOQ |
| pesticides_tebuconazole | <LOQ |
| pesticides_thiacloprid | <LOQ |
| pesticides_thiamethoxam | <LOQ |
| pesticides_piperonyl_butoxide | <LOQ |
| solvents_ethanol | <LOQ |
| solvents_acetone | <LOQ |
| solvents_acetonitrile | <LOQ |
| solvents_benzene | <LOQ |
| solvents_butane | <LOQ |
| solvents_chloroform | <LOQ |
| Claimed CBD per bottle (mg) | 300 |
| pesticides_spinetoram | <LOQ |
| Product variation flavor | N/A |
| price/cbd | $0.21 |
| Price/oz | 61 |
| Product cost | $62.50 |
| Product Order Number | 2494425 |
| Product Testing Analysis | |
| Product Variation size ml | 30 |
| Pass/Fail Pesticide? | Pass |
| Product Variation Size oz | 1.014420681 |
| Rewards Program | Yes |
| Shipping cost | $0.00 |
| Taxes | $3.88 |
| Total cost | $66.38 |
| Pass/Fail Solvent? | Pass |
| Actual - Claimed CBD Per Package | -289.06 |
| Date paid | 12/11/19 |
| Discount | Military, FIrst Responders |
| Flat/Volume | Flat |
| Manufacturer product URL | https://www.greenroadsworld.com/products/cbd-pain-cream-300mg/ |
| Payment Methods | CC |
| Actual Total CBG mg/package | 0 |
| $/mg Total CBD Actual | $6.07 |
| $/mg THC Actual | 0 |
| Actual Total CBD mg/package | 10.94 |
| Actual Total d9_THC mg/package | 0 |
| Actual Total CBN mg/package | 0 |
| Actual Total CBC mg/package | 0 |
| pesticides_spinosad | <LOQ |
| solvents_propane | <LOQ |
| cannabinoids_cbc | ND |
| pesticides_captan | <LOQ |
| pesticides_acetamiprid | <LOQ |
| pesticides_aldicarb | <LOQ |
| pesticides_azoxystrobin | <LOQ |
| pesticides_pyridaben | <LOQ |
| pesticides_dimethoate | <LOQ |
| pesticides_boscalid | <LOQ |
| pesticides_pyrethrins | <LOQ |
| pesticides_methomyl | <LOQ |
| pesticides_cyfluthrin | <LOQ |
| pesticides_daminozide | <LOQ |
| cannabinoids_cbda | ND |
| cannabinoids_cbd | 1.0943 |
| cannabinoids_d8_thc | ND |
| pesticides_cypermethrin | <LOQ |
| pesticides_abamectin | <LOQ |
| pesticides_acequinocyl | <LOQ |
| cannabinoids_cbg | ND |
| pesticides_coumaphos | <LOQ |
| pesticides_chlorpyrifos | <LOQ |
| pesticides_chlorfenapyr | <LOQ |
| pesticides_carbofuran | <LOQ |
| solvents_1_2_dichloro_ethane | <LOQ |
| pesticides_acephate | <LOQ |
| pesticides_carbaryl | <LOQ |
| pesticides_clofentezine | <LOQ |
| cannabinoids_cbga | ND |
| cannabinoids_cbdv | ND |
| pesticides_pentachloronitrobenzene | <LOQ |
| Date Received | 2020-01-22 17:23:16.656636 |
| Date Completed | 2020-02-06 01:32:09.028364 |
| pesticides_chlorantraniliprole | <LOQ |
| cannabinoids_cannabinoids_unit | % |
| cannabinoids_thcv | ND |
| cannabinoids_thca | <LOQ |
| cannabinoids_d9_thc | ND |
| pesticides_fenoxycarb | <LOQ |
| pesticides_chlordane | <LOQ |
| pesticides_dichlorvos | <LOQ |
| pesticides_parathion_methyl | <LOQ |
| pesticides_propoxur | <LOQ |
| pesticides_propiconazole | <LOQ |
| pesticides_prallethrin | <LOQ |
| pesticides_phosmet | <LOQ |
| pesticides_pesticides_unit | ppm |
| pesticides_permethrin | <LOQ |
| pesticides_metalaxyl | <LOQ |
| pesticides_malathion | <LOQ |
| pesticides_oxamyl | <LOQ |
| pesticides_naled | <LOQ |
| pesticides_myclobutanil | <LOQ |
| pesticides_mevinphos | <LOQ |
| pesticides_bifenthrin | <LOQ |
| pesticides_methiocarb | <LOQ |
| pesticides_paclobutrazol | <LOQ |
| pesticides_dimethomorph | <LOQ |
| pesticides_kresoxim_methyl | <LOQ |
| pesticides_fenhexamid | <LOQ |
| pesticides_imazalil | <LOQ |
| pesticides_hexythiazox | <LOQ |
| pesticides_fludioxonil | <LOQ |
| pesticides_flonicamid | <LOQ |
| pesticides_fipronil | <LOQ |
| pesticides_fenpyroximate | <LOQ |
| pesticides_diazinon | <LOQ |
| pesticides_imidacloprid | <LOQ |
| pesticides_etoxazole | <LOQ |
| pesticides_etofenprox | <LOQ |
| pesticides_ethoprophos | <LOQ |
| Wholesale | Yes |
---