Hempire Direct Grape Ape CBD Hemp Flower
Expert Score
Real Tested CBD Says: Acceptable
Hempire Direct Grape Ape CBD Hemp Flower gets an acceptable rating from our expert CBD review staff. Based on the low cannabinoid content of this hemp flower, it's not the cheapest alternative. However, if you're looking for a low dosage of CBD flower, this strain is great.
Download Lab Test
Pros:
Passed pesticide testing

Contains most cannabinoids that we look for including CBD, THC, CBC, & CBG
| | |
| --- | --- |
| $/CBD: | $0.01 |
| $/THC: | $0.57 |
| Actual Total d9-THC mg/package: | 175.00 |
| Actual - Claimed CBD Per Package: | N/A |
| Actual Total CBD mg/package: | 5344.36 |
| Actual Total CBN mg/package: | 0 |
| Actual Total CBC mg/package: | 56.56 |
| Actual Total CBG mg/package: | 55.72 |
| Pass/Fail Pesticide?: | |
| Pass/Fail Solvent?: | NT |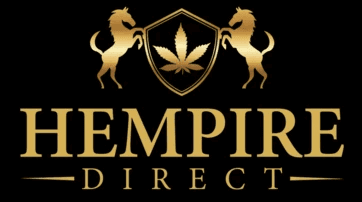 Buy product
From Hempire Direct:
Grape Ape is known for its fruity, sweet, and pungent terpene.
The frosty, dark colored nugs from Grape Ape carry a subtle purple tint to them. The buds smell and taste like grapes and are very sweet with a hit of fuel.
Burning this indica-dominant (60% indica/40% sativa) cannabis plant leaves a rubbery diesel flavor on the tongue.
This strain generates a killer body feeling, though moderate use should leave the user clear-headed and functional. It's great for treating anxiety, insomnia, stress, and mild pain, and it's known to instill feelings of euphoria and relaxation.
16.7 Total CBD
---