Plain Jane Delta-8 THC Hemp Cigarettes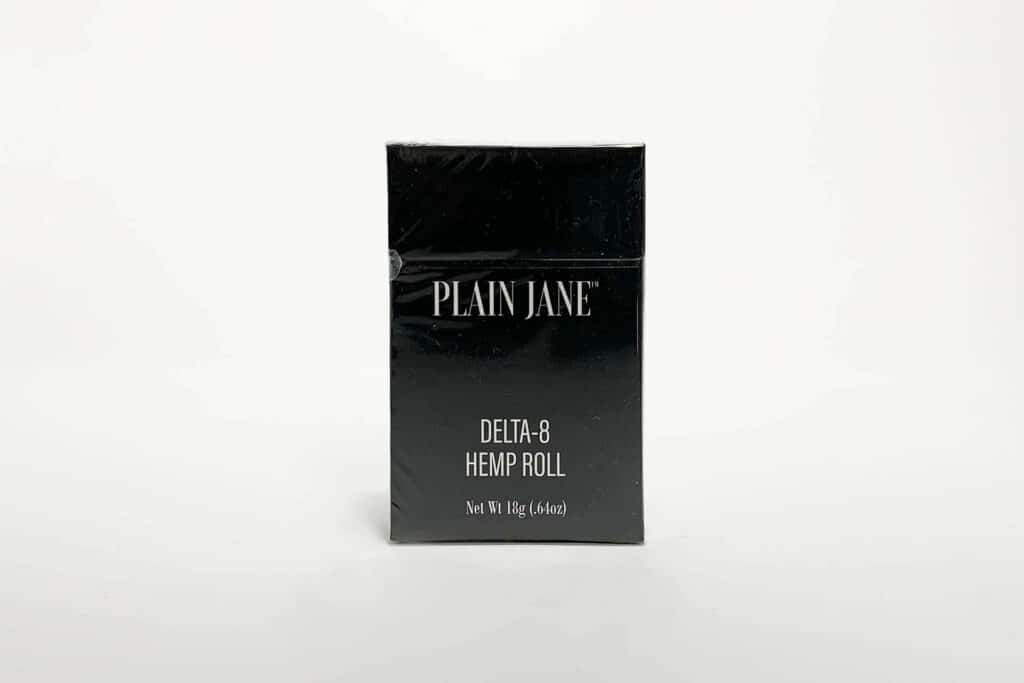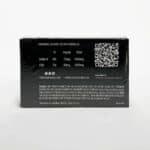 $19.99
Add your review
Expert Score
Real Tested CBD Says: Recommended
Plain Jane Delta-8 THC Hemp Cigarettes get a recommended rating from our expert CBD review staff! These delta-8 cigarettes are absolutely packed with cannabinoids, and contain almost 350mg of d8-THC, over 150mg of d9-THC, over 1,200mg of CBD, and over 800mg of CBG! Due to the low cost ($19.99), these are also one of the most affordable (per mg) products that we've tested so far!
DOWNLOAD LAB TEST

'
| | |
| --- | --- |
| $/CBD: | $0.01 |
| $/THC: | $0.03 |
| Actual Total d9-THC mg/package: | 167.00 |
| Actual - Claimed CBD Per Package: | N/A |
| Actual Total CBD mg/package: | 1247.04 |
| Actual Total CBN mg/package: | 0 |
| Actual Total CBC mg/package: | 27.78 |
| Actual Total CBG mg/package: | 851.04 |
| Pass/Fail Pesticide?: | |
| Pass/Fail Solvent?: | |

From Plain Jane:
Buy Delta-8 Cigarettes
Our Plain Jane Delta-8 THC Hemp Cigarettes are perfect for those who want to reek the advantages of full-spectrum hemp cigarettes. Each delta-8 cigarette contains a rich profile of cannabinoids, including 6% delta-8 THC and up to 5% CBD. The flavor and effects of these hemp cigarettes are extraordinary; with each drag, users can experience a clean and soft smoke that lingers. The effects are classic of delta-8 THC; they may begin as a slow cerebral buzz leaving you feeling euphoric and creative. Gradually, the effects will develop, leading to a warm wave of body tingles. Cannabinoids such as CBD and CBG may step into releasing any aches and pains you may have. All the while, delta-8 can work to ease your mind. 
Product Description: 
Each pack contains 20 pre-rolled delta-8 hemp cigarettes ready to be lit! Each delta-8 cigarette will have up to 6% delta-8 THC and up to 5% CBD. 
Directions for using Delta-8 Cigarette
It's time to forget the tedious task of rolling a joint! All Plain Jane Delta-8 hemp cigarettes come ready for immediate use. Simply place the filter end of the joint into your mouth and ignite the other end. Then, gently begin to draw in air through your Plain Jane hemp cigarette. And, after a second or two, puff out the inhaled smoke. 
Caution:
Do not use the product while operating a vehicle or heavy machinery.
Use responsibly and keep out of reach of children. 
 If you are subject to regular or random drug screening, it is best not to consume this product. Most standard drug tests will be unable to tell the difference between Delta-8-THC and Delta-9.
 Plain Jane cannot be held responsible for any individual who consumes this product.
 Hemp-derived Delta-8 is legal according to federal law and many state laws. Our Δ8THC extract is 100% derived from hemp and does not contain more than 0.3% ∆9THC. Plain Jane is not responsible for knowing whether this product is legal in your state or territory and you assume full responsibility for all liabilities pertaining to your purchase.
 The Food and Drug Administration has not evaluated these statements.
 This product is not intended to diagnose, treat, cure or prevent any disease. Use with caution.