CBD is no longer a "niche" supplement. Indeed, many market analysts believe CBD may be the most successful health & wellness product in modern times. And it doesn't appear the CBD market has stalled since the 2018 US Farm Bill passed. The most recent estimates suggest the CBD industry could reach a market cap of $47.22 billion by 2028.
With so much money pouring into CBD products, it's understandable why more people are interested in opening a hemp business. But does that mean anyone in the USA could legally sell CBD oil? What do entrepreneurs need to know before setting up a CBD shop?
Can Anyone Legally Open A CBD Store? — Legal Considerations For CBD Entrepreneurs
Under federal law, anyone in the USA has the right to sell CBD products if they meet the 2018 US Farm Bill's definition of "hemp." That is, all of the CBD extracts in your shop need to have ≤ 0.3 percent delta-9 THC. No matter where you're applying to open a CBD shop, you must prioritize this THC limit.
Technically, every American could register to open a CBD business, but please remember that every state has unique policies regarding hemp and cannabis. Some states like California are relatively relaxed with recreational cannabis, but others like Idaho require all recreational CBD items to contain zero delta-9 THC.
There may also be special restrictions for specific hemp-derived products in your business area. For instance, states like New York have taken a tough stance against CBD-infused edibles. Many territories have a zero-tolerance policy towards psychoactive hemp cannabinoids like delta-8 THC.
The first step in establishing a successful CBD business is to evaluate your home territory's hemp laws. Before drawing up a business strategy, please ensure you know what's expected of a hemp store wherever you register your shop. If you have concerns about CBD compliance in your state, you may want to speak with a local cannabis lawyer familiar with hemp businesses.
Protect Your Payment Portal With A High-Risk Processor
After you've squared away the legality of selling CBD in your home state, it's essential to review the financial challenges hemp businesses face. Even though hemp and marijuana are distinct, they often get lumped into the "high-risk" category. There are many horror stories of payment providers who suddenly freeze CBD business accounts.
To avoid this scary scenario, CBD companies often seek the help of high-risk payment processors. Many firms in the high-risk payments field work specifically with the hemp and CBD industry. While these companies usually charge a premium for their service, they provide CBD companies with more options for accepting payments.
It's not necessary to hire a high-risk payment processor when starting a CBD shop, but it helps to consult people in this field. It's also crucial for new businesses to recognize there's a slight stigma surrounding CBD items in the payment processing world. You need to ensure your payment processing partner has no issues dealing in the hemp industry.
Always Stock Your Shelves With Lab-Verified CBD
As new CBD businesses search for hemp farmers and distributors, they should always prioritize third-party lab results. A CBD store is only legal if it abides by the 2018 US Farm Bill. So, there's no room for error when ordering CBD flowers, oils, or gummies to resell. If these items have above 0.3 percent delta-9 THC, you're no longer offering legal CBD.
Real Tested CBD has years of experience testing the quality of hemp-derived items from America's biggest CBD brands. On our site, you'll find dozens of unbiased reviews for various CBD products. Please review all of the data on Real Tested CBD's page to help find a CBD brand that works for your business goals.
Most Recent Tested products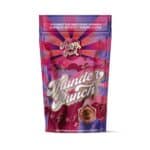 Happy Fruit Hemp HHC Gummies - Thunder Punch
$20.00
Cannacea Tagrid's 100 Full-Spectrum Hemp Oil
$77.50
Cannacea Activated 40 Full-Spectrum Hemp Oil
$38.50
Recent Posts
Blog Categories