CBD has taken the health and wellness worlds by storm, and rightly so. Cannabidiol, also known as CBD, is a compound naturally derived in cannabis and hemp plants. It has been found to contain antioxidants and boasts strong anti-inflammatory properties that shown beneficial for things from anxiety and stress relief to pain management and mitigation.
Because of the exponential rise in popularity surrounding CBD, there are a variety of methods of consumption. Whether you are interested in vaping, edibles, oils, topicals, and more, there is an option for everyone. One of our favorite and newer method of consumption is through a pre-rolled "joint" of sorts. When it comes to anything CBD that is smokable, we here at Real Tested CBD like to turn to companies we know are reliable, legitimate, and who have participated in third-party testing. Today, we bring you ''Cheef Botanicals' and we think you might like what you see from just a few of their hemp strains:
"Our mission is to educate the world about the healing power of natural, safe, and effective cannabinoids found in the hemp plant. The pharmaceutical industry has been sadly misleading the public for years and as a result, we now have a huge health crisis. Cheef Botanicals will strive to spread the truth about natural alternatives, and educate people about the risks and costly side effects of many pharmaceutical drugs." – Cheef Botanicals
'Cheef Botanicals' – Real Tested CBD Review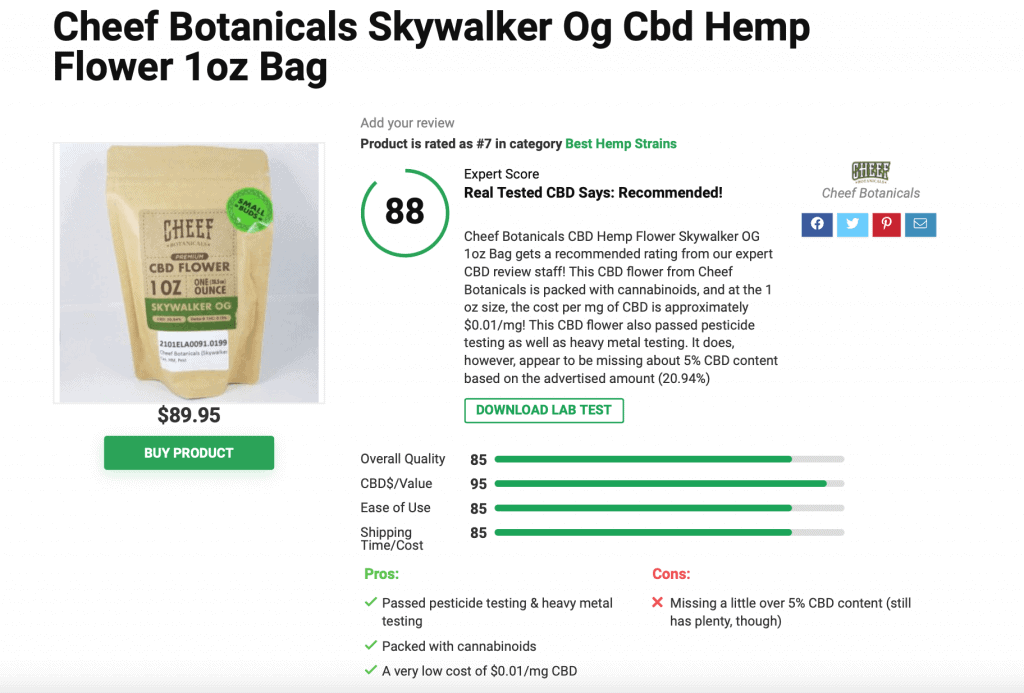 From Cheef Botanicals, first we have their 1oz bag of Skywalker OG CBD Hemp Flower. This hemp strains ranks in our top ten Best Hemp Strains category and received a highly recommended review from our experts. Not only did this CBD flower pass all heavy metal and pesticide tests, but it is also packed with rare cannabinoids. Only missing CBN, but with 4900mg of CBD, costing just about $0.01 per milligram of CBD and $0.50 per milligram of THC, this flower offers a really great value to customers. If you are looking for a good CBD flower strain to try, Cheef Botanicals Skywalker OG is a great choice.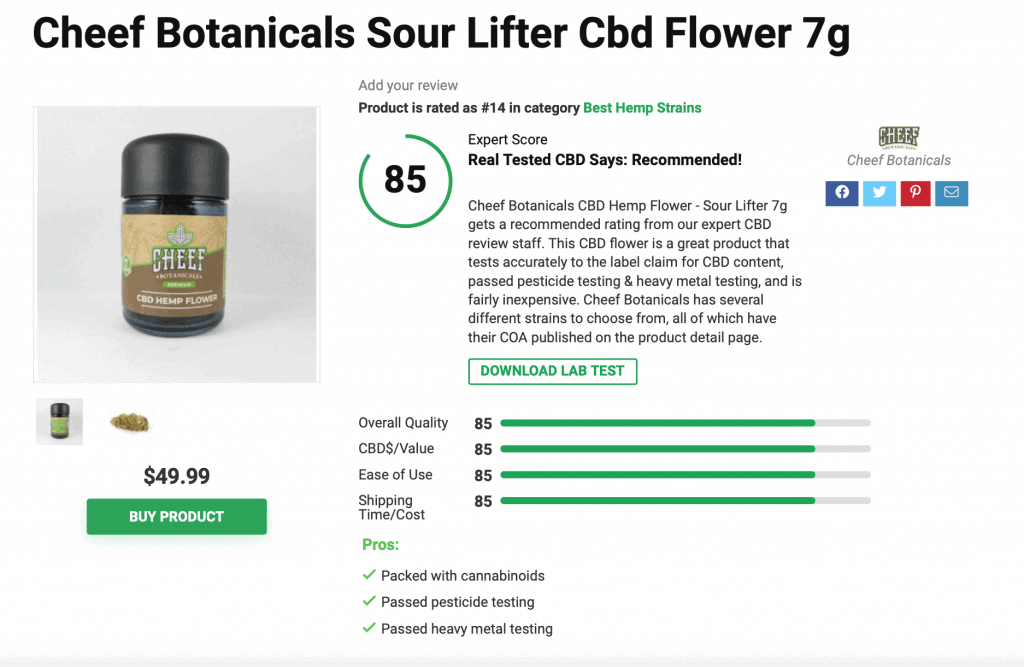 The next product we tested from Cheef Botanicals is their 7-gram Sour Lifter CBD Flower. This CBD flower also tested very accurate the label claim, is full of rare cannabinoids and has over 1000mg of CBD. Also, with passes on both pesticide and heavy metal tests, this CBD flower ranks within our top 15 Best Hemp Strains category. This hemp strain received a recommended review from our experts, and we can't wait to try the other strains Cheef Botanicals offers.
'Cheef Botanicals' CBD – Real Tested CBD Takeaways
Finding a reliable CBD product online can be made easy by turning to third-party lab test results. Ensure you are actually getting your bang for your buck and purchasing a legit CBD product that works, but also has the quality you are seeking. Not all CBD is created equal, and when it comes to 'Cheef Botanicals' CBD, quality and reliability are definitely there. 'Cheef Botanicals' has some of the best flower we have tested, and we look forward to testing their other CBD products.
Always turn to Real Tested CBD for your most reliable and unbiased product reviews. For more Real Tested CBD Brand Spotlights, click here.
Most Recent Tested products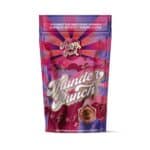 Happy Fruit Hemp HHC Gummies - Thunder Punch
$20.00
Cannacea Tagrid's 100 Full-Spectrum Hemp Oil
$77.50
Cannacea Activated 40 Full-Spectrum Hemp Oil
$38.50
Recent Posts
Blog Categories