Cascadia Blooms Bordeaux CBD Flower 1oz
Expert Score
Real Tested CBD Says: Highly Recommended!
Another great CBD flower product from Cascadia Blooms: Cascadia Blooms Bordeaux Flower 1oz gets a highly recommended rating from our expert CBD review staff. This CBD flower product tests accurately to the label claim, passed the pesticide tests, passed heavy metals test, and passed the moisture test.
Download Lab Test
Pros:
Packed with plenty of cannabinoids

Passed pesticide, heavy metals, and moisture tests
| | |
| --- | --- |
| $/CBD: | $0.01 |
| $/THC: | $0.49 |
| Actual Total d9-THC mg/package: | 162.12 |
| Actual - Claimed CBD Per Package: | N/A |
| Actual Total CBD mg/package: | 4,236.96 |
| Actual Total CBN mg/package: | 0 |
| Actual Total CBC mg/package: | 60.20 |
| Actual Total CBG mg/package: | 80.08 |
| Pass/Fail Pesticide?: | |
| Pass/Fail Solvent?: | NT |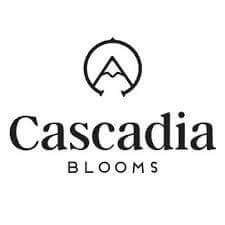 Buy product
From Cascadia Blooms:
Genetics: (Chardonnay x Berry Blossom)
A cross between Chardonnay and Berry Blossom. Bordeaux flowers emanate strong overtones of fresh cut strawberries and crushed lavender with hints of cherry. Tastes like sour orange creamsicle with fresh notes of sugary cream and tropical sweetness! Like a glass of fine wine, a joy for relaxing at the end of a long day.
Bordeaux seeds come from High Grade Hemp genetics. They produce a strong scent of flowers and red wine plant with a balanced cannabinoid profile: 13.7% CBDA and 0.3% CBGA.
For Terpenes, Bordeaux is high in Myrcene with some Humulene and Bisabolol. These give hints of Hops, Chamomile, and Flowers.
Bordeaux is an Indica dominant strain. In general, it should be a great strain for relaxing and relief.
Given its great smells and terpenes, it is also great for infusions and balms.
Bordeaux produces smaller buds on average, which means you will be getting small, tight round buds to enjoy.
---