CBD MD PREMIUM CBD GUMMIES 750 MG
Expert Score
Real Tested CBD Says: Acceptable
This gummies product tests above the label claim but not very significantly. It also appears to be devoid of most of the cannabinoids found in full or broad spectrum distillate, which means this may be a CBD isolate product or the extraction processed used with too astringent.
Download Lab Test
Pros:
Tests 150 mg CBD over the label claim

Priced well mg / CBD

Super fast 3 day shipping to our facility in Las Vegas

Passed pesticide and solvent screening tests

Several different potency levels

Military & disability discounts
Cons:
Does not contain significant amounts of rare cannabinoids, so no Entourage Effect
| | |
| --- | --- |
| $/CBD: | $0.08 |
| $/THC: | N/A |
| Actual Total d9-THC mg/package: | 0 |
| Actual - Claimed CBD Per Package: | 149.58 |
| Actual Total CBD mg/package: | 899.58 |
| Actual Total CBN mg/package: | 0 |
| Actual Total CBC mg/package: | 0 |
| Actual Total CBG mg/package: | 0 |
| Pass/Fail Pesticide?: | |
| Pass/Fail Solvent?: | |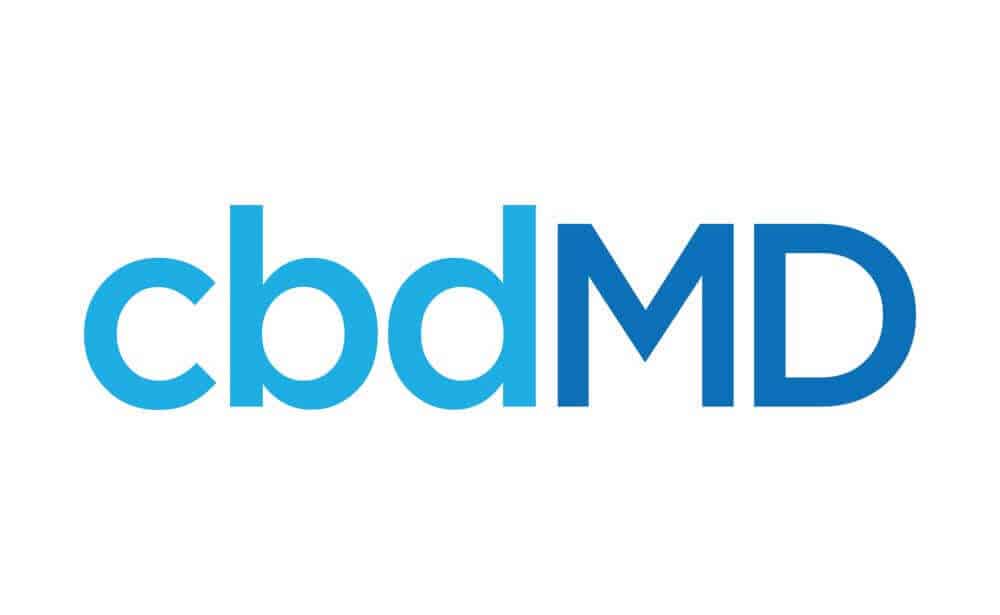 Buy product
From cbdMD:
Finally, sweet support for those looking to take CBD the easy way. Our CBD Gummies are made with many of the same ingredients as our other products, including CBD from hemp plants grown right here in the United States. By manufacturing and preserving the properties of CBD, we can maintain an exact concentration of CBD oil in every batch.
Not only are these CBD Gummies made with premium ingredients, they taste great too! With a range of strengths and flavors, we've got the perfect choice of delicious CBD to satisfy your needs. From a midday snack to the ideal nightcap, our CBD Gummies make the sweetest combo of support and tasty treat. Try it out today and taste just what everyone is talking about! Superior Broad Spectrum CBD in every product batch
High-quality manufacturing process for wholesome hemp properties
THC-free* products sourced from USA hemp
Third-party, ISO-certified lab tested to ensure safety and effectiveness.
Ingredients: Cannabidiol (CBD), Organic Tapioca Syrup, Organic Cane Sugar, Water, Pectin, Natural Flavors, Organic Fruit and Vegetable Juice (for color), Citric Acid, Sodium Citrate, Malic Acid, Organic Sunflower Oil, and Organic Carnauba Wax.
Additional information
| | |
| --- | --- |
| solvents_1_2_dichloro_ethane | <LOQ |
| solvents_xylenes | <LOQ |
| pesticides_thiamethoxam | <LOQ |
| solvents_butane | <LOQ |
| pesticides_trifloxystrobin | <LOQ |
| pesticides_piperonyl_butoxide | <LOQ |
| Servings Per Container | 30 |
| solvents_acetone | <LOQ |
| pesticides_acephate | <LOQ |
| Flat/Volume | Flat |
| Claimed CBD Per Dose | 25mg |
| solvents_benzene | <LOQ |
| Units Per Serving | 1 |
| Unit Description | Gummy |
| solvents_acetonitrile | <LOQ |
| solvents_ethyl_acetate | <LOQ |
| solvents_toluene | <LOQ |
| pesticides_spirotetramat | <LOQ |
| solvents_solvents_unit | ppm |
| solvents_propane | <LOQ |
| solvents_pentane | <LOQ |
| solvents_n_hexane | <LOQ |
| solvents_methylene_chloride | <LOQ |
| solvents_methanol | <LOQ |
| solvents_isopropanol | <LOQ |
| solvents_heptane | <LOQ |
| solvents_ethylene_oxide | <LOQ |
| solvents_ethyl_ether | <LOQ |
| pesticides_chlorpyrifos | <LOQ |
| pesticides_clofentezine | <LOQ |
| solvents_chloroform | <LOQ |
| pesticides_tebuconazole | <LOQ |
| pesticides_spiromesifen | <LOQ |
| pesticides_spiroxamine | <LOQ |
| Claimed CBD per bottle (mg) | 750 |
| Actual Total CBG mg/package | 0 |
| Total cost | $74.03 |
| Taxes | $4.04 |
| Shipping cost | $0.00 |
| Rewards Program | No |
| Product variation flavor | Orange, Strawberry, Raspberry, & Tropical |
| Product Order Number | 405778 |
| Product cost | $69.99 |
| price/cbd | $0.09 |
| Pass/Fail Solvent? | Pass |
| Pass/Fail Pesticide? | Pass |
| Actual - Claimed CBD Per Package | 149.58 |
| Actual Total CBC mg/package | 0 |
| pesticides_pyrethrins | <LOQ |
| pesticides_spinetoram | <LOQ |
| pesticides_spinosad | <LOQ |
| Claimed THC | 0% |
| Date paid | 12/20/19 |
| Manufacturer product URL | https://www.cbdmd.com/catalog/product/view/id/114/s/cbd-gummie/category/2/?size=30-count&strength=750mg |
| Actual Total CBN mg/package | 0 |
| Notes | 10mg & 25mg varieties |
| Payment Methods | CC |
| $/mg Total CBD Actual | $0.08 |
| $/mg THC Actual | 0 |
| Actual Total CBD mg/package | 899.58 |
| Actual Total d9_THC mg/package | 0 |
| pesticides_pyridaben | <LOQ |
| solvents_ethanol | <LOQ |
| cannabinoids_cbc | ND |
| pesticides_thiacloprid | <LOQ |
| solvents_trichloroethene | <LOQ |
| cannabinoids_cbn | ND |
| pesticides_bifenthrin | <LOQ |
| pesticides_acequinocyl | <LOQ |
| pesticides_cyfluthrin | <LOQ |
| pesticides_propoxur | <LOQ |
| cannabinoids_d9_thc | ND |
| pesticides_coumaphos | <LOQ |
| cannabinoids_cbda | ND |
| cannabinoids_cbd | 0.7039 |
| cannabinoids_cbg | ND |
| Date Completed | 2020-02-06 01:32:09.028364 |
| pesticides_chlorantraniliprole | <LOQ |
| cannabinoids_cannabinoids_unit | % |
| cannabinoids_thcv | ND |
| cannabinoids_cbdv | ND |
| pesticides_pentachloronitrobenzene | <LOQ |
| pesticides_bifenazate | <LOQ |
| cannabinoids_d8_thc | ND |
| cannabinoids_cbga | ND |
| pesticides_fenhexamid | <LOQ |
| pesticides_dichlorvos | <LOQ |
| pesticides_abamectin | <LOQ |
| pesticides_diazinon | <LOQ |
| pesticides_kresoxim_methyl | <LOQ |
| pesticides_paclobutrazol | <LOQ |
| pesticides_chlordane | <LOQ |
| pesticides_chlorfenapyr | <LOQ |
| pesticides_cypermethrin | <LOQ |
| Date Received | 2020-01-22 17:23:16.656636 |
| pesticides_carbofuran | <LOQ |
| pesticides_carbaryl | <LOQ |
| pesticides_captan | <LOQ |
| pesticides_boscalid | <LOQ |
| cannabinoids_thca | ND |
| pesticides_azoxystrobin | <LOQ |
| pesticides_acetamiprid | <LOQ |
| pesticides_metalaxyl | <LOQ |
| pesticides_methiocarb | <LOQ |
| pesticides_methomyl | <LOQ |
| pesticides_mevinphos | <LOQ |
| pesticides_myclobutanil | <LOQ |
| pesticides_naled | <LOQ |
| pesticides_malathion | <LOQ |
| pesticides_oxamyl | <LOQ |
| pesticides_parathion_methyl | <LOQ |
| pesticides_permethrin | <LOQ |
| pesticides_pesticides_unit | ppm |
| pesticides_phosmet | <LOQ |
| pesticides_prallethrin | <LOQ |
| pesticides_aldicarb | <LOQ |
| pesticides_dimethoate | <LOQ |
| pesticides_propiconazole | <LOQ |
| pesticides_imidacloprid | <LOQ |
| pesticides_etoxazole | <LOQ |
| pesticides_hexythiazox | <LOQ |
| pesticides_fludioxonil | <LOQ |
| pesticides_flonicamid | <LOQ |
| pesticides_fipronil | <LOQ |
| pesticides_fenpyroximate | <LOQ |
| pesticides_fenoxycarb | <LOQ |
| pesticides_daminozide | <LOQ |
| pesticides_imazalil | <LOQ |
| pesticides_etofenprox | <LOQ |
| pesticides_ethoprophos | <LOQ |
| pesticides_dimethomorph | <LOQ |
| Wholesale | Yes |
---