Green Gorilla CBD Capsules - Defense 300 mg
Expert Score
Real Tested CBD Says: Acceptable
Green Gorilla CBD Capsules - Defense 300 mg gets an acceptable rating from our expert CBD review staff. This CBD capsule product from Green Gorilla tests very accurately to the label claim (just 42 mg over for CBD), but is fairly expensive at $0.17/mg CBD. It did, however, pass residual solvent & pesticide tests, which is great.
Download Lab Test
Pros:
Passed residual solvent & pesticide tests

Accurate label claim to CBD content
Cons:
Lacking cannabinoids other than CBD = no entourage effect

Fairly expensive
| | |
| --- | --- |
| $/CBD: | $0.17 |
| $/THC: | N/A |
| Actual Total d9-THC mg/package: | 0 |
| Actual - Claimed CBD Per Package: | 42.02 |
| Actual Total CBD mg/package: | 342.04 |
| Actual Total CBN mg/package: | 0 |
| Actual Total CBC mg/package: | 0 |
| Actual Total CBG mg/package: | 0 |
| Pass/Fail Pesticide?: | |
| Pass/Fail Solvent?: | |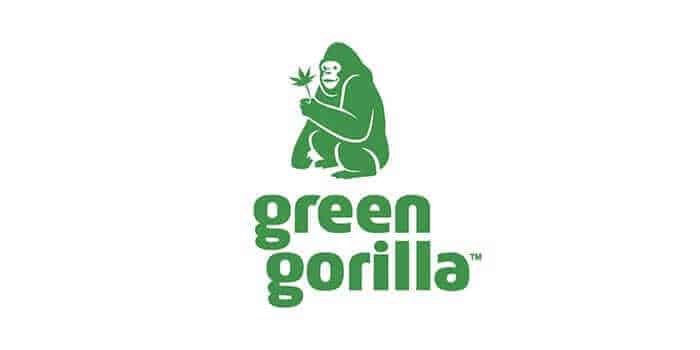 Buy product
From Green Gorilla:
Supports a healthy immune system. These vegan immunity stimulating CBD capsules feature a potent blend of 250mg of EpiCor®, 100mg of Elderberry , 100mg of Vitamin C, 20mg of Reishi Mushroom, and 5mg of Zinc with 40mg of broad-spectrum hemp extract that provides 20mg of active CBD per two capsules.
Green Gorilla's Immunity Stimulating Defense CBD Capsules support your immune system by protecting and blocking toxins. Our Defense CBD Capsules include beneficial and immune boosting vitamins and plant derived ingredients such as vitamin C, elderberry, EpiCor®, Reishi Mushroom and zinc. These vitamins and botanicals are blended with Broad Spectrum CBD oil to revitalize and strengthen the body.
Directions for use: As a dietary supplement, take 2 to 4 capsules per day.
We suggest that you always consult with your doctor before incorporating CBD into your supplementation regimen, especially if you're pregnant or have a medical condition and are taking any prescription medications.
Whenever using CBD for the first time, we recommend starting with the smallest possible dose, and building up slowly from there once you know how it affects you individually.
---