Hemplucid Tincture Hemp Seed Oil
Expert Score
Real Tested CBD Says: Discontinued!
This full spectrum, whole hemp extracted oil from Hemplucid tests under its label claim by almost 200 mg (-197 mg CBD) however it is still within our acceptable 30% range. More interestingly this product contains some of the highest amounts of THC and CBC of any tincture oil we've tested so far.
Download Lab Test
Pros:
Big amounts (relatively) of THC and CBC (and even CBG)

Good value product ($ per CBD)

Super fast 3 day shipping to our facility
| | |
| --- | --- |
| $/CBD: | $0.11 |
| $/THC: | $3.24 |
| Actual Total d9-THC mg/package: | 61.68 |
| Actual - Claimed CBD Per Package: | -197.19 |
| Actual Total CBD mg/package: | 1802.81 |
| Actual Total CBN mg/package: | 0 |
| Actual Total CBC mg/package: | 51.49 |
| Actual Total CBG mg/package: | 12.42 |
| Pass/Fail Pesticide?: | |
| Pass/Fail Solvent?: | |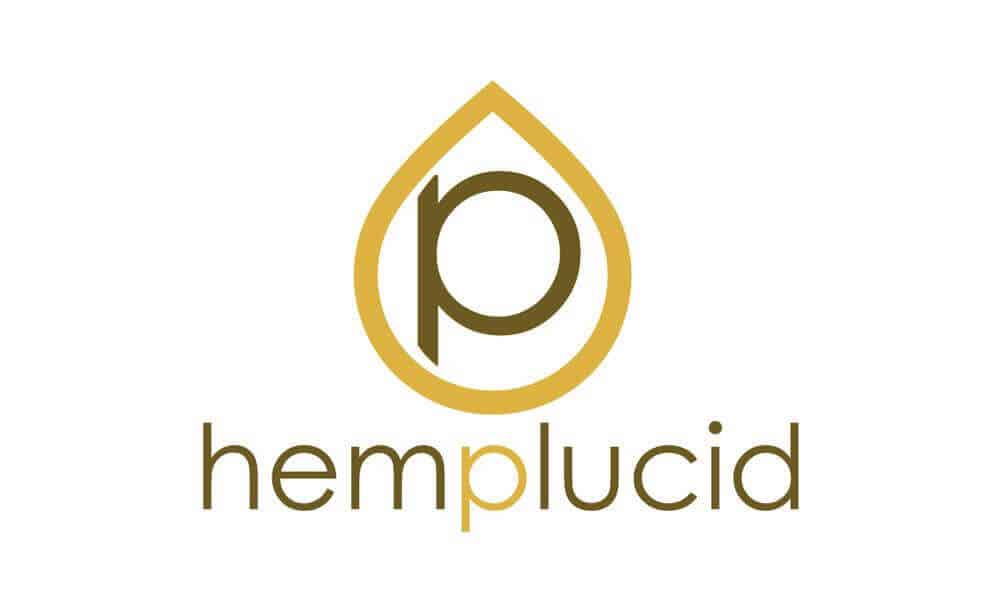 Buy product
From Hemplucid:
Hemplucid's Hemp Seed Oil combines whole-plant, hemp-derived CBD carried in ultra-nutritious hemp seed oil.
HOLISTIC BENEFITS
Hemp seed oil is incredibly nutritious and historically known for its holistic benefits. This carrier oil contains a 3:1 ratio of Omega 6 to Omega 3 essential fatty acids, the recommended ratio for a healthy level in the human body. In addition, hempseed oil carries essential minerals and vitamins such as potassium, magnesium, iron, calcium, and zinc.
CBD SUPERFOOD
CBD is fat-soluble, and hemp seed oil is considered a "superfood" rich with essential healthy fats that easily dissolve CBD into a tincture that reaches the bloodstream and takes effect with potent and satisfying results. One of the most effective ways for the body to absorb CBD is with fat, and carrier oils rich in healthy fats are a reliable choice as a CBD delivery method. This oil is terpene rich, ultra-purified, and dewaxed: like all of our products, it is formulated to be clean, natural, and pure.
Additional information
| | |
| --- | --- |
| Date Completed | 2020-01-03 19:50:47 |
| Actual Total CBG mg/package | 12.42 |
| pesticides_bifenazate | <LOQ |
| pesticides_bifenthrin | <LOQ |
| price/cbd | $0.10 |
| pesticides_boscalid | <LOQ |
| pesticides_spirotetramat | <LOQ |
| solvents_ethyl_ether | <LOQ |
| solvents_n_hexane | <LOQ |
| solvents_pentane | <LOQ |
| solvents_propane | <LOQ |
| solvents_solvents_unit | ppm |
| solvents_toluene | <LOQ |
| solvents_trichloroethene | <LOQ |
| Unit Description | mL |
| Actual Total CBN mg/package | 0 |
| Actual - Claimed CBD Per Package | -197.19 |
| Actual Total CBD mg/package | 1802.81 |
| pesticides_thiacloprid | <LOQ |
| solvents_heptane | <LOQ |
| solvents_acetonitrile | <LOQ |
| Servings Per Container | 30 |
| pesticides_piperonyl_butoxide | <LOQ |
| pesticides_trifloxystrobin | <LOQ |
| pesticides_thiamethoxam | <LOQ |
| pesticides_tebuconazole | <LOQ |
| Claimed CBD per bottle (mg) | 2000 |
| solvents_acetone | <LOQ |
| solvents_isopropanol | <LOQ |
| solvents_ethylene_oxide | <LOQ |
| solvents_methylene_chloride | <LOQ |
| Pass/Fail Solvent? | Pass |
| $/mg Total CBD Actual | $0.11 |
| Actual Total d9_THC mg/package | 61.68 |
| $/mg THC Actual | $3.24 |
| Pass/Fail Pesticide? | Pass |
| cannabinoids_cbc | 0.1865 |
| Shipping cost | Free over $49.95 |
| solvents_xylenes | <LOQ |
| pesticides_spiroxamine | <LOQ |
| Product Variation Size oz | 1.014420681 |
| Product Variation size ml | 30 |
| Product variation flavor | N/A |
| Product Order Number | 31474 |
| Product cost | $199.95 |
| Taxes | $0.00 |
| Notes | 250mg, 500mg, 1000mg, 1500mg, and 2000mg varieties can come in either Hemp seed oil, MCT Coconut oil, or vegetable glycerin |
| Actual Total CBC mg/package | 51.49 |
| Manufacturer product URL | https://www.hemplucid.com/collections/all/products/cbd-in-hemp-oil/ |
| Flat/Volume | Free |
| Price/oz | 197 |
| Expiration date on label | 07/2021 |
| solvents_benzene | <LOQ |
| solvents_chloroform | <LOQ |
| Units Per Serving | 1 |
| cannabinoids_thcv | ND |
| Date paid | 11/10/19 |
| Claimed CBD Per Dose | 66.7mg |
| pesticides_diazinon | <LOQ |
| cannabinoids_cbg | 0.045 |
| solvents_methanol | <LOQ |
| pesticides_azoxystrobin | <LOQ |
| pesticides_aldicarb | <LOQ |
| batch number on label | 1920511 |
| pesticides_carbaryl | <LOQ |
| solvents_butane | <LOQ |
| Total cost | $199.95 |
| pesticides_oxamyl | <LOQ |
| pesticides_permethrin | <LOQ |
| pesticides_hexythiazox | <LOQ |
| pesticides_imidacloprid | <LOQ |
| cannabinoids_cbdv | <LOQ |
| pesticides_etoxazole | <LOQ |
| cannabinoids_d8_thc | ND |
| pesticides_chlordane | <LOQ |
| pesticides_cyfluthrin | <LOQ |
| pesticides_fenhexamid | <LOQ |
| cannabinoids_d9_thc | 0.2234 |
| cannabinoids_cbga | ND |
| pesticides_etofenprox | <LOQ |
| pesticides_ethoprophos | <LOQ |
| pesticides_pentachloronitrobenzene | <LOQ |
| pesticides_dimethomorph | <LOQ |
| pesticides_pesticides_unit | ppm |
| pesticides_metalaxyl | <LOQ |
| pesticides_naled | <LOQ |
| solvents_1_2_dichloro_ethane | <LOQ |
| pesticides_acephate | <LOQ |
| cannabinoids_cbd | 6.5298 |
| pesticides_dimethoate | <LOQ |
| cannabinoids_thca | ND |
| pesticides_chlorfenapyr | <LOQ |
| pesticides_clofentezine | <LOQ |
| pesticides_coumaphos | <LOQ |
| Date Received | 2019-12-11 17:50:56 |
| pesticides_abamectin | <LOQ |
| pesticides_acetamiprid | <LOQ |
| pesticides_daminozide | <LOQ |
| pesticides_chlorantraniliprole | <LOQ |
| pesticides_imazalil | <LOQ |
| pesticides_carbofuran | <LOQ |
| pesticides_fenoxycarb | <LOQ |
| pesticides_spinetoram | <LOQ |
| pesticides_fludioxonil | <LOQ |
| pesticides_spinosad | <LOQ |
| pesticides_fenpyroximate | <LOQ |
| pesticides_flonicamid | <LOQ |
| cannabinoids_cbn | <LOQ |
| pesticides_chlorpyrifos | <LOQ |
| cannabinoids_cannabinoids_unit | % |
| pesticides_fipronil | <LOQ |
| pesticides_kresoxim_methyl | <LOQ |
| cannabinoids_cbda | <LOQ |
| Days to receive shipment | 3 |
| pesticides_captan | <LOQ |
| pesticides_spiromesifen | <LOQ |
| pesticides_acequinocyl | <LOQ |
| pesticides_paclobutrazol | <LOQ |
| pesticides_mevinphos | <LOQ |
| pesticides_pyridaben | <LOQ |
| solvents_ethyl_acetate | <LOQ |
| pesticides_propoxur | <LOQ |
| pesticides_prallethrin | <LOQ |
| pesticides_phosmet | <LOQ |
| pesticides_methomyl | <LOQ |
| pesticides_methiocarb | <LOQ |
| pesticides_pyrethrins | <LOQ |
| solvents_ethanol | <LOQ |
| pesticides_propiconazole | <LOQ |
| pesticides_malathion | <LOQ |
| pesticides_parathion_methyl | <LOQ |
| pesticides_dichlorvos | <LOQ |
| pesticides_myclobutanil | <LOQ |
| pesticides_cypermethrin | <LOQ |
---