The CBD oil market and the industry are steadily growing, with more and more companies offering new products and developments with their unique selling points each month. Some brands focus on the strength and potency of the product, while others focus on quality or customer service. Among these qualities of the CBD products, one thing that concerns consumers the most is the affordability of the product or brand.
Prices matter to both new and recurring users, especially when different brands offer different prices. The ultimate aim is to find a CBD oil product that provides quality benefits and services at low or affordable prices. However, the sheer amount of options available can make our goal seem nearly impossible to achieve. This is why we compiled CBD product reviews for the most affordable, yet effective, CBD oil on the market for 2021.
Five Best Affordable CBD oils of 2021
Since most brands offer varying prices, quantities, or strengths, the surest way to deliver you the best price is to simplify the price per milligram.
Elixinol Cinnamint Tincture – 300 Mg
Product price: $29.99
Known for: potency
Ingredients: 100% natural
The Elixinol Cinnamint Tincture is one of the purest CBD oil available in the US market. They use the CO2 extraction technique, and this hemp oil has the most potent and natural high standard ingredients in the mix.
Some of the ingredients include MCT oil naturally extracted from coconuts, hemp extract, organic peppermint extract, cannabidiol, and cinnamon extract. 30 ml or 1 oz of this magic CBD oil bottle contains 300 mg goodness of hemp extract oil.
After extraction, hemp is infused in a coconut oil base to be better absorbed by the body. Their tincture comes in natural flavors as well as in cinnamon.
This results in a high-quality product that allows its users to experience an entourage of effects. The users of Elixinol use their CBD products and tinctures for the management of conditions like inflammation, anxiety, insomnia, and to take care of their general health.
CBDistillery THC-Free Pure CBD oil Tincture – 250 Milligrams
Product price: $19
Known for: best value
Potency: 8 milligrams of CBD per 1 ml serving
CBDistillery THC-Free Pure CBD oil Tincture provides the best value of money for most users. The manufacturer extracts the oil from the aerial part of the naturally grown hemp plant. It makes their oil tinctures completely free of the psychoactive THC. Their consumers use the CBD oil tincture to help lead a healthier lifestyle.
CBDistillery also offers CBD oil for dogs, which is also a reason for their growing popularity.
4 Mind and Body
Price per milligram: $0.35
Product Price: $29.99
Known for: sweet citrus taste and relaxing properties
Potency: 10 ml bottle with 50 mg Hemp Extract
4 Mind and Body CBD oil from 4Corners is probably one of the best and the most affordable CBD oil you can get your hands on. It is immensely popular for its relaxation and calming properties. This tiny 10 ml bottle contains the 50 mg goodness of the natural hemp extract with 3% THC. The price is really affordable compared to other products with the same potency charge.
Kat's Naturals – Organic CBD Relax
Price per milligram: $0.46
Product Price: $18
Known for: best taste
Potency: 300 mg of CBD per oz
Kat's Natural Relax is one of the most potent CBD oil at a very affordable rate. If you are someone new to CBD oil and wants to try something relaxing for pain relief or a good night's sleep, this is the product for you. Kat's Natural uses critical CO2 extraction to get the natural ingredients from the hemp plants that are home-grown within the United States.
It is also rich in Omega-3 and Omega-6 with high levels of Vitamin A and E. Plus, contains all the goodness of essential CBDA and CBD cannabinoids.
Ecodrip Gold CBD oil by Eco Sciences
Product Price: $8.78
Known for: the best taste that can be used as an additive to vape as well.
Potency: 100 mg of hemp extract per bottle
If you are looking for vegan CBD oil, then Ecodrop CBD oil by Eco Sciences is the one you must get. It is vegan hemp oil that is non-GMO and is good to use as a vape additive as well. Each bottle has 100 mg goodness of full-spectrum CBD oil that includes 16 to 20 mg of CBD and other phytocannabinoids. It also has naturally occurring terpenes found in hemp plants.
Buy With Care
CBD oil products are gaining popularity with each passing day, and there is fierce competition out there. However, you can carry out some proper research before buying CBD oil. Using experts such as RealTestedcbd not only helps you pick the most affordable product, but you also get an insight into the product and its ingredients.
Most Recent Tested products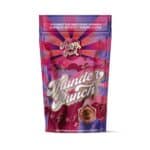 Happy Fruit Hemp HHC Gummies - Thunder Punch
$20.00
Cannacea Tagrid's 100 Full-Spectrum Hemp Oil
$77.50
Cannacea Activated 40 Full-Spectrum Hemp Oil
$38.50
Recent Posts
Blog Categories