One of the fastest acting methods of consuming CBD is through a smoked pre-roll. There are a ton of different options for inhaled CBD, but pre-rolls offer an easy to use and perfectly dosed option. If you are curious about trying CBD and want a pre-roll to start, you came to the right place.
Finding the best CBD pre-roll can be simple if you know where to look. One of the most reliable places to start shopping is to take a closer look at third-party lab test results. As with any product that is inhaled or smoked, it is always wise to make sure it is made with the best quality. 
Third-party lab tests give you a closer look at exactly what is present in your CBD pre-rolls. From passes on pesticide and moisture tests, to rare cannabinoids and THC levels, third-party lab test results provide you with everything you need to know about a CBD product. 
When it comes to anything CBD, Real Tested CBD has tested some of the best products on the market. Here are five of the best CBD pre-rolls of 2022, backed by third-party lab test results:
Top 5 Third-Party Lab Tested CBD Pre-Rolls of 2022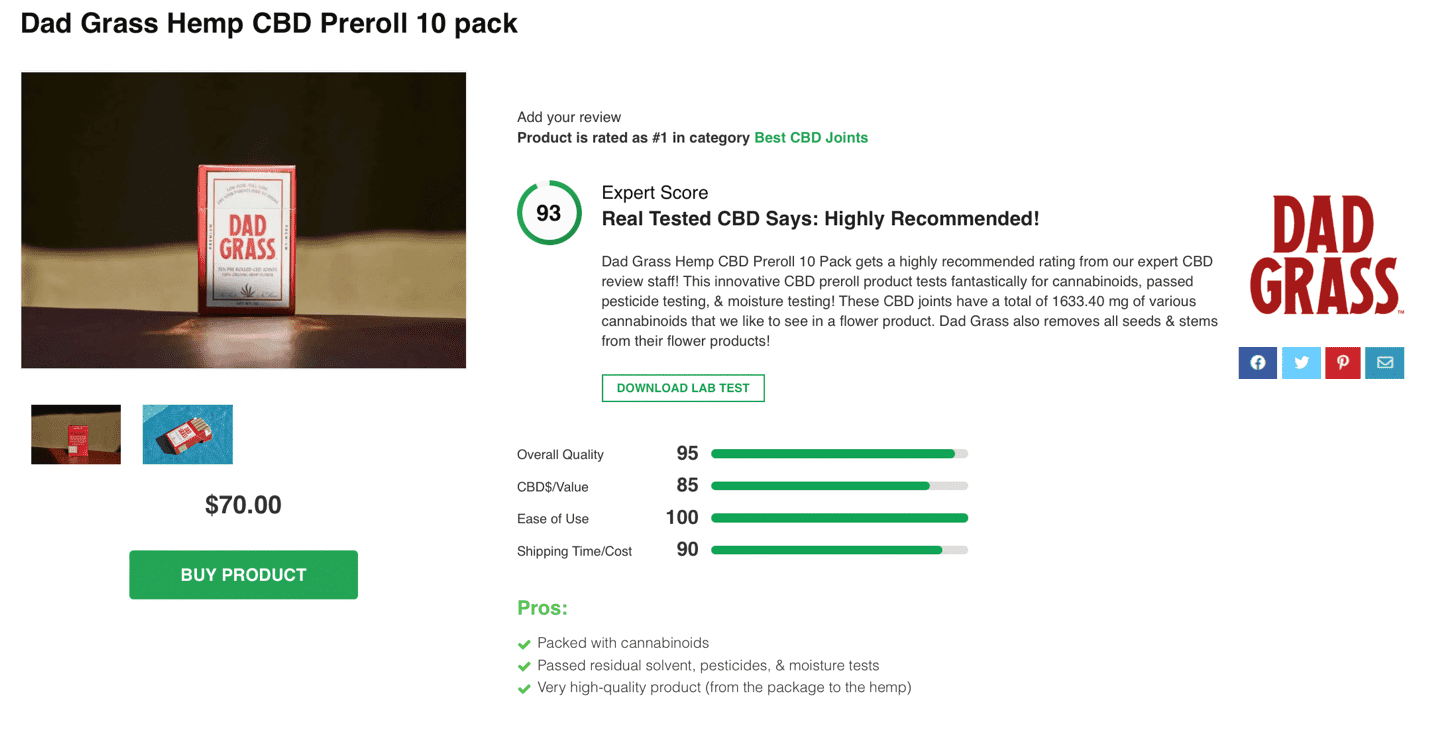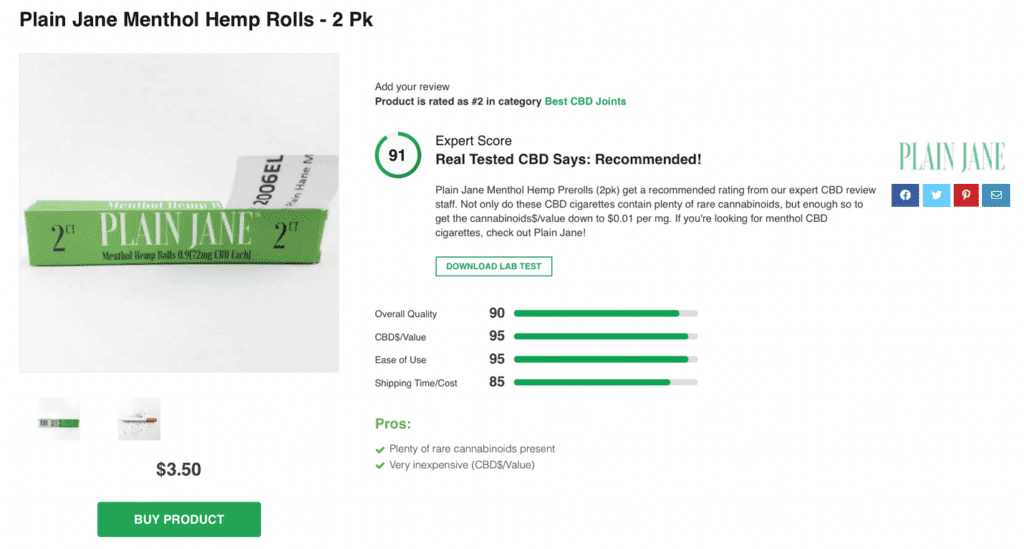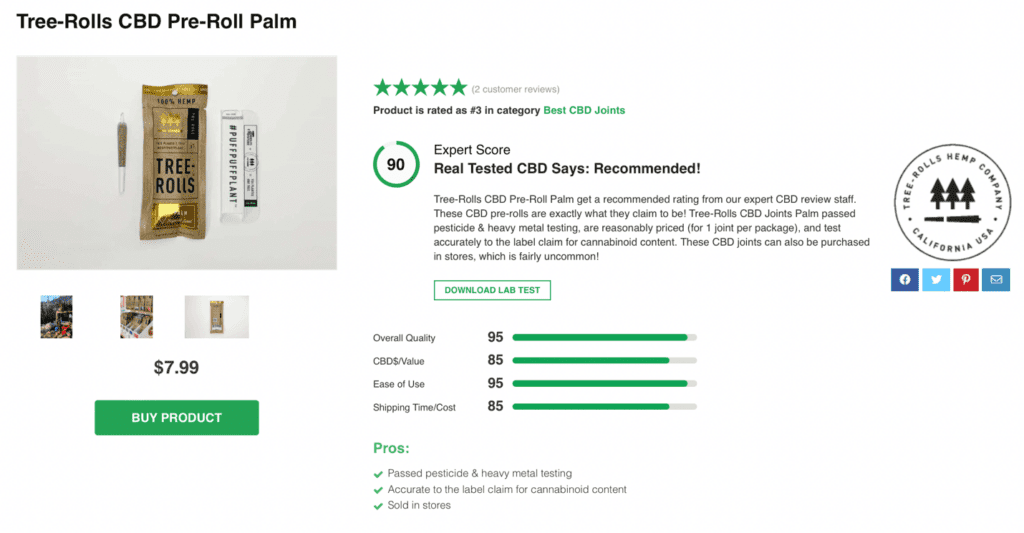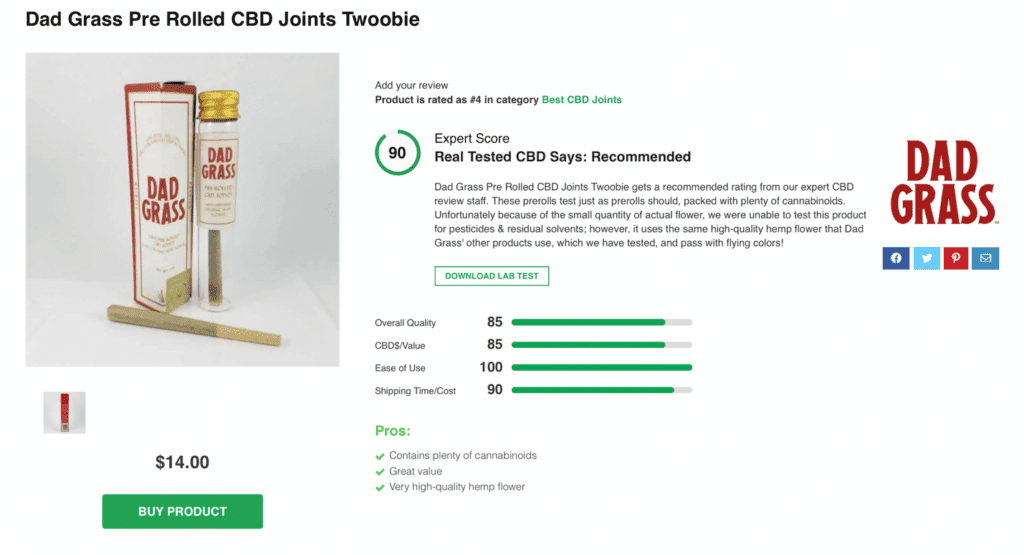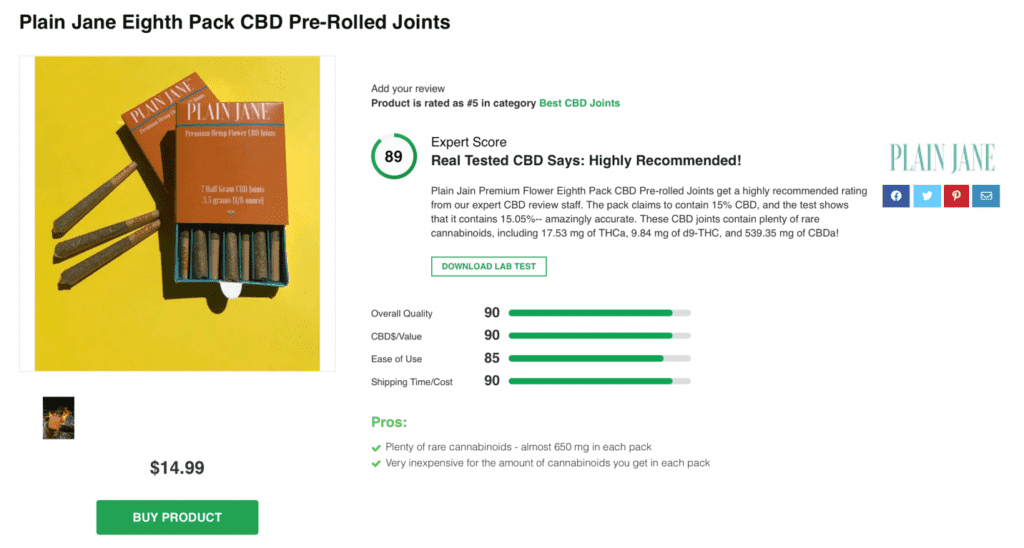 Rely On Real Tested CBD
Finding a good CBD pre-roll is key to reaping all of CBD's potentially therapeutic properties. Many people turn to CBD for things like stress relief or pain management, but getting those results means you must have a high-quality product that is reliable.
Real Tested CBD takes the guesswork out of making an informed CBD pre-roll purchase. Whether you are looking for a single pre-roll or a pack that's easy to take on the go, Real Tested CBD has all the third-party lab test results you need to make an informed and reliable purchase. 
If you are looking to try another CBD or cannabinoid-based product, turn to Real Tested CBD for the most accurate third-party lab test results and unbiased product reviews. 
Most Recent Tested products
AdvenTrue Elev8 30mg Delta-8 Gummies
$39.95
AdvenTrue Renew CBD/CBG Muscle + Joint Pump
$29.95
AdvenTrue Balance CBD/CBG Anytime Gummies
$34.95
Recent Posts
Blog Categories