Giving our pets the best is the goal every single year. In 2022, CBD pets treats have risen in popularity to help us in give our furry friends the best we can. If you are curious about adding CBD treats to your pet's routine, you have come to the right place.
Many people give their pets CBD for a variety of reasons from pain reduction to calming. There are a ton of CBD pets treats to choose from these days but starting with the most reliable products is always the best way to start.
Check out Real Tested CBD's shortlist of the best CBD treats for pets in 2022, all backed by third-party lab test results. The easiest way to shop for CBD pet treats starts here!
Top 3 Third-Party Lab Tested CBD Pet Treats of 2022
Thrive Flower CBD Dog Treats – First up we have Thrive Flower's CBD Dog Treats with a recommended review from the experts at Real Tested CBD. These dig treats tested accurately to the label claim and offer a perfect small dose per treat for you pup to try!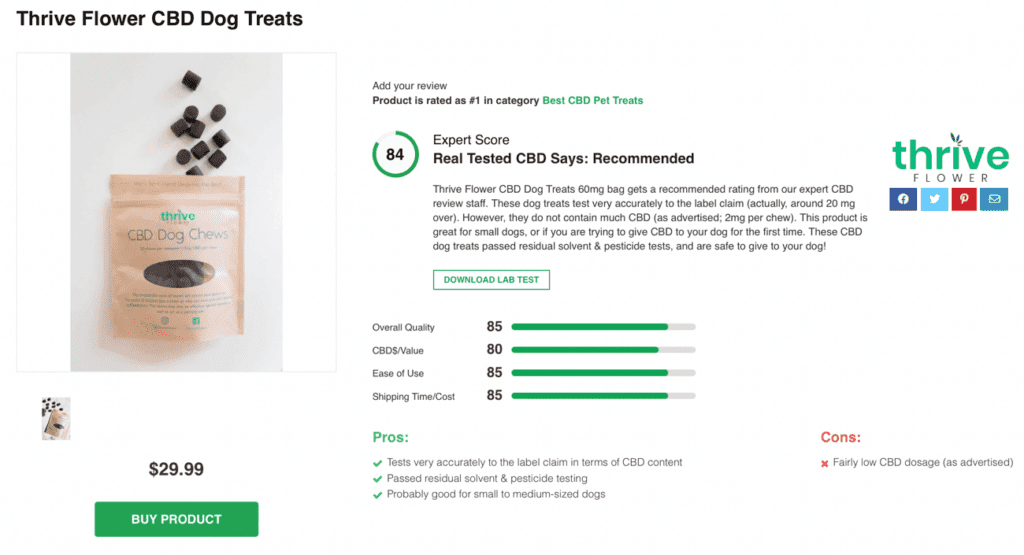 Liquid Earth PT-180 CBD Infused Dog Treats – Next, we have Liquid Earth's CBD-Infused Dog Treats. These dog treats tested fairly accurate to their label claim. They contain about 5mg per treat and are bacon flavored!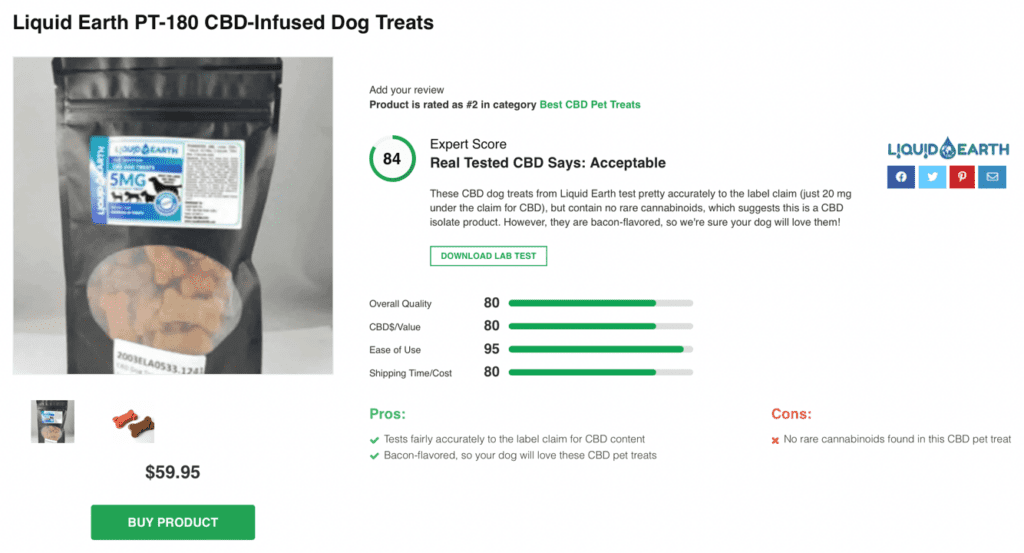 Paw CBD Chicken and Catnip Soft Chews – Last but not least, we have Paw CBD's Chicken and Catnip Soft Chews. These soft chew treats actually tested a bit over the label claim for CBD levels, but don't contain any rare cannabinoids. Still a great choice for your feline friends!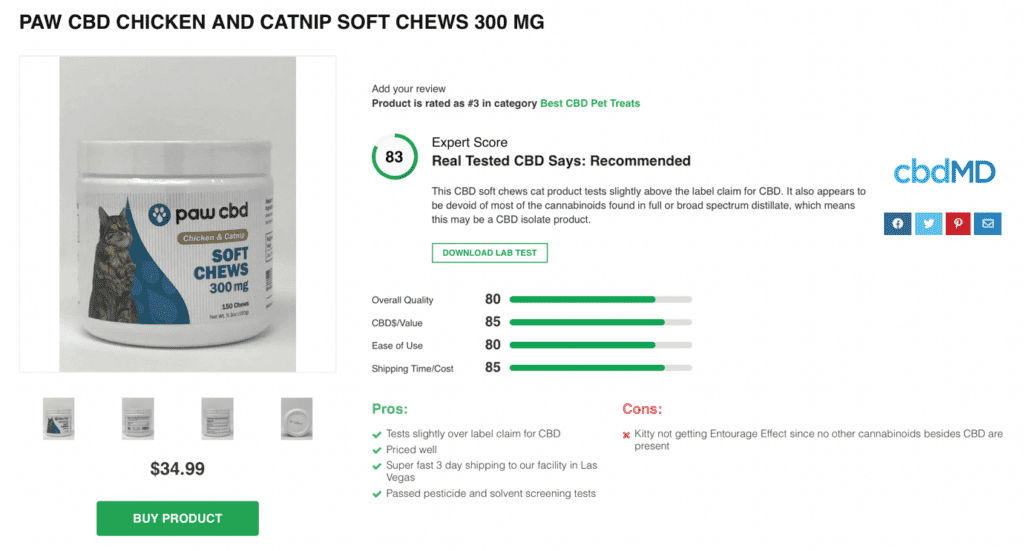 Why Do Third-Party Lab Test Results Matter?
When it comes to any product we give our pets, it is always important to shop for the best. The easiest way to do that when it comes to CBD is to rely on third-party lab test results. These tests give you unbiased insights to what exactly is in your product of choice from cannabinoid levels, including THC, to passes on solvent and pesticide tests.
Getting a closer look at what is in the CBD product you or your pet are consuming is key to reaping all CBD's potential benefits and having an enjoyable experience. At Real Tested CBD, the most reliable third-party lab test results and unbiased product reviews are brought directly to the consumer; making it simple to make an informed purchase.
Whether you are looking to give your furry friend a CBD treat or you want to try a reliable CBD oil for pets, look no further than Real Tested CBD.
Most Recent Tested products
Cannacea Tagrid's 100 Full-Spectrum Hemp Oil
$77.50
Cannacea Activated 40 Full-Spectrum Hemp Oil
$38.50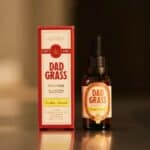 Dad Grass Goodtime Formula + CBG Tincture
$55.25
Recent Posts
Blog Categories